I first heard about "Jen Twice" when I interviewed Hayoner and Jeff from Sneaker Room. They had told me that Jen was the queen of all things sneakers and I knew it was only a matter of time before I got her as a "Stylish Peep"..  About a week ago I went back to visit the store to see if they had any cool kicks for an upcoming sneaker theme shoot and Jen was there working…What a cool chick; not only is she fly as hell but she is also such a sweetheart!
Jen is all over the sneaker collector world and she is the first female to wear a different pair of sneakers every day for 365 days on Instagram.  Most importantly she is a role model to all the female sneaker collectors out there, she proves to everyone that girls can not only have a sick collection but can smoke everyone else's. #girlboss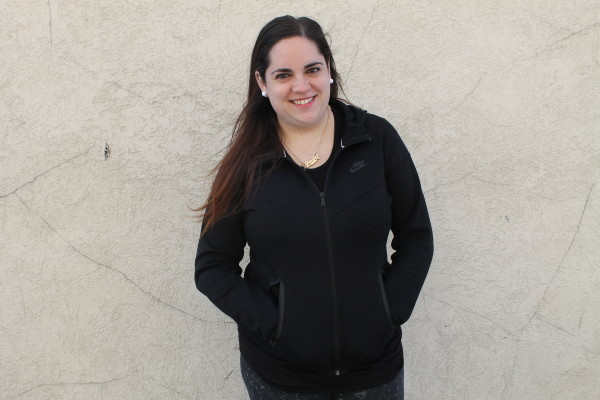 What's your name? Jennifer, but people call me Jen Twice.
Why Jen Twice? When I first started collecting sneakers I found this group of girls, it's called female sneaker fiend and it was like home… it was a bunch of other girls that were into the same thing as me that I didn't even know existed and they just started calling me Jen Twice.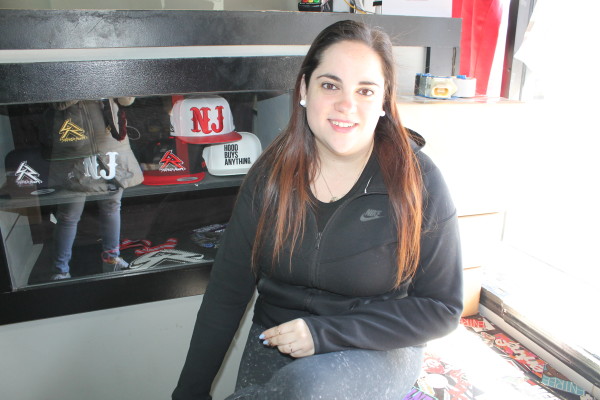 What do you do? I am one of the reps for "Female Sneaker Fiend". I am always trying to empower girls on the sneaker scene… that we aren't alone, we are here, we make noise…. Little feet, big heat!
Haha.. Little feet, big heat… what does that mean? Most girls, we do have smaller feet… we generally wear a kid size but we collect the rarities in the sneaker soon, and we do have what's considered "heat"… which is a rare limited shoe, a popular shoe…. something comes out of the oven so it's hot! and that's where the term "heat" comes from.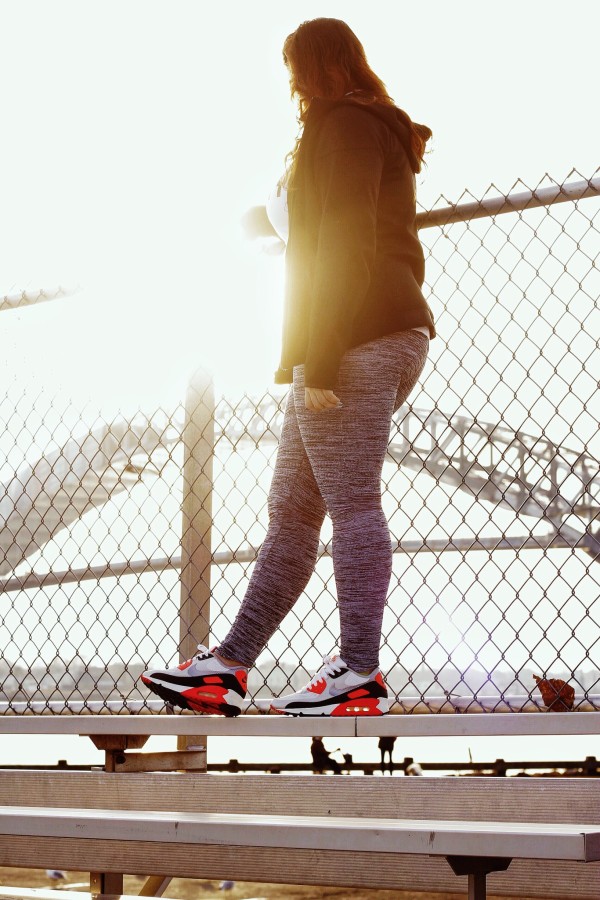 So you're a rep for Sneaker Fiend and what else? I am also the coordinator for Dunk Exchange. Dunk exchange is going on its 10th year and its a sneaker event that goes on all over the world. I've been with them for 9 years. They have an amazing platform for me…. I am from Florida originally and one of my first sneaker events was in a Car Wash venue and I've helped it grow to the point where now we do these events at the concourse of a baseball stadium…. so it's huge to be a part of its growth.
You do a lot! My best friend and I "Damn Erica", we just started our own website and YouTube channel. We do everything together so we joined forces.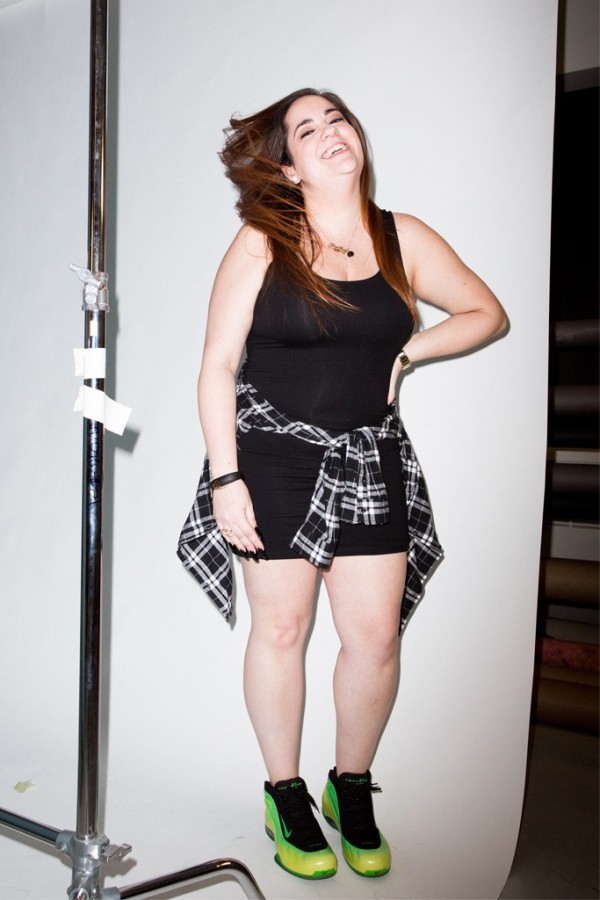 What's the website called? Damn Twice.
And there is another thing that you do… Sneaker Room! I am the only girl on the Sneaker Room squad.
How long have you been working here? A little over a year. I picked up my life in Miami just to come out here… everything that Sneaker Room stands for is so amazing and I feel privileged to be a part of it. I've known Suraj since I started at Dunk Exchange, that's how we met. Jeff was one of my friends from back at home… It's cool that I came to a new place but work with people I've known for years.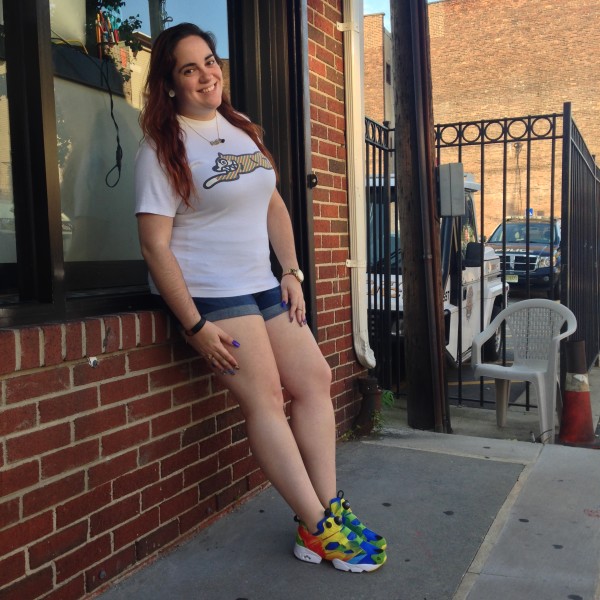 When did your love for sneakers begin? When I was a kid. I have 5 older brothers so I grew up like a total tomboy. My mom hated it but it was what I was into…. now being older I am the one dressing my brothers and give them shoes to wear.
How many sneakers do you own? Over 400 probably. In 2013 I did a 365 on Instagram so I wore a different pair of sneakers every single day.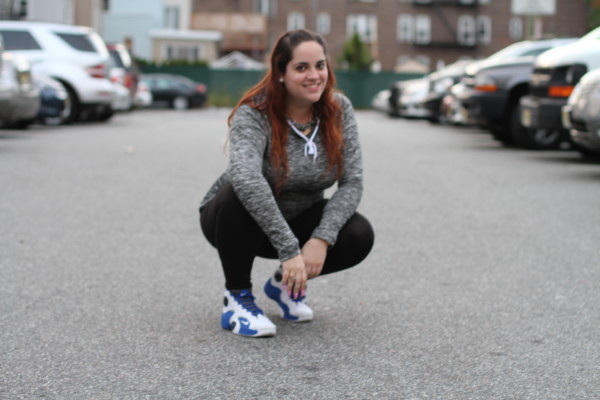 Crazy! and I haven't stopped buying since then.
I am dying to see your show closet!!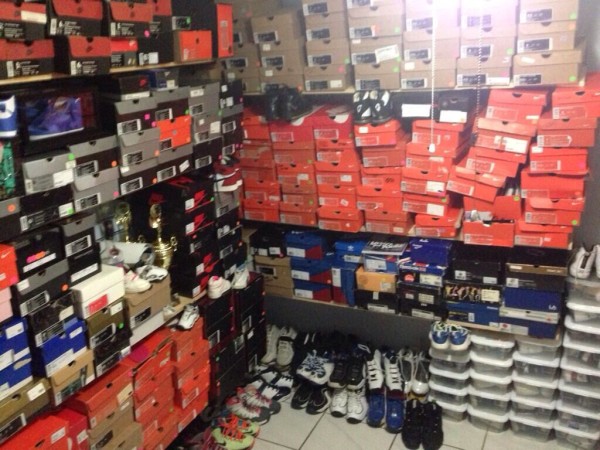 Do you have a favorite brand? Mostly Nike, Nike reigns over everything… but I also like Reebok a lot.
Do you ever buy vintage? Vintage basketball Nike stuff… I love it. I thrift a lot, I look on eBay a lot… Flea markets in Florida.
Do you own a pair of heels? Of course. Not as many as my sneakers but I definitely have heels.
I would love to see you all dolled up in a dress! I will send you some pictures. I am a girl sometimes!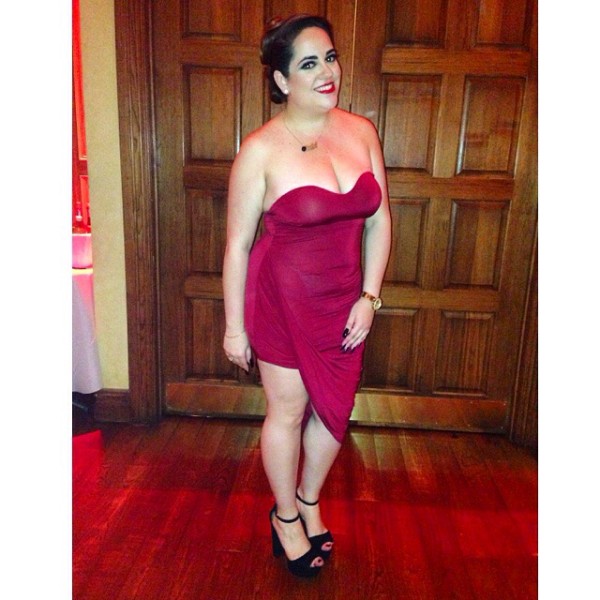 You are a fabulous girl! So what are you wearing today? Bape instapump series, it's a Reebok collab. It's a super limited shoe. I am also wearing Forever 21 leggings and an elongated t-shirt I bought here at Sneaker Room.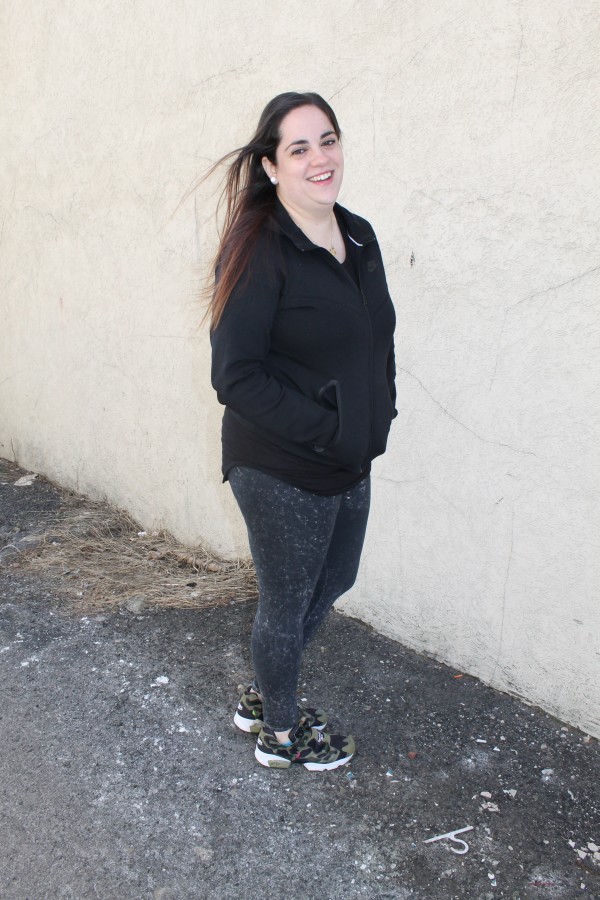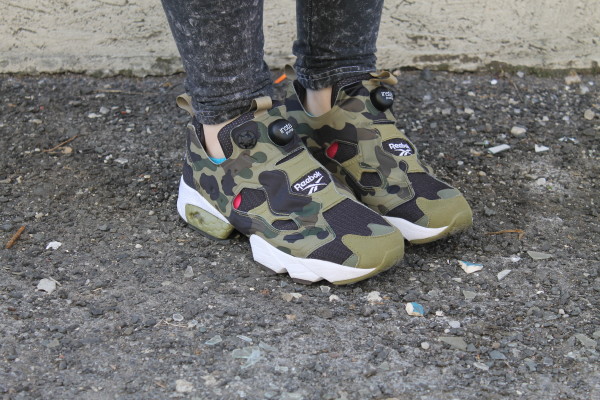 How do you choose what pair of sneaker you want to wear? I always do the shoe first and then I do the rest. I am kind of lazy with it. I have sneaker boxes stacked. I usually grab whats on top. Then I will pick out my outfit from there.
Do you have a favorite Jersey City hangout spot? I don't go out much, but the Halal truck around the corner. I come on my days off to get food from there sometimes. I also love Ringside also!
What are your future plans? The next Dunk exchange is happening at the NJCU on April 26th…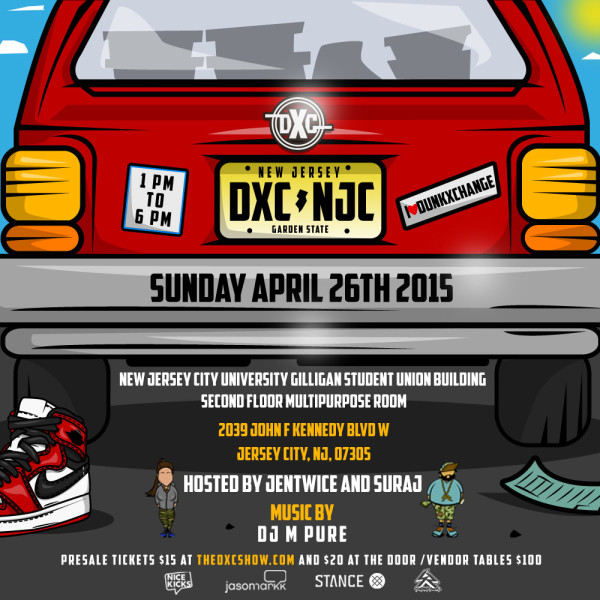 I will be there. So fun! I am just trying to make a path and a voice for the girls. I made a post on my website last week about guys undermining female collections because they say our collections aren't equal to mens collections because they are cheaper. In reality it's maybe five times harder to get a shoe…. That post went viral. So many female sneaker heads got in touch with me and shared it. Girls in the game struggle, I want to tell them they are not alone.