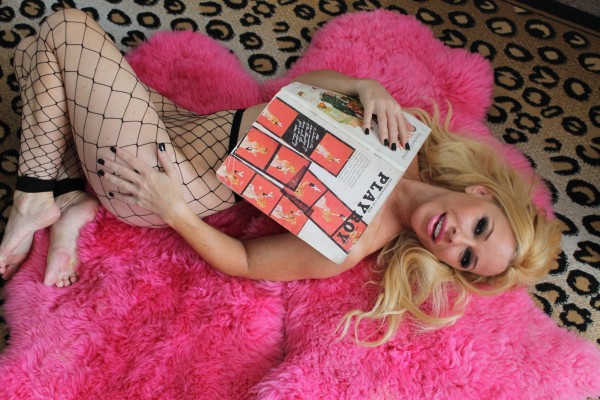 I am not even sure why I am bothering with an intro for this post… I always wondered what kind of people actually read the articles in Playboy magazines since it's hard to focus with such beautiful women gracing the pages. That being said, Rachael is special; She is smart, down to earth and hilarious and I had a blast getting to know her. #boobs
After sending my girl Kyra to cover the red carpet event at the Jersey Devil Premiere, I saw a photo of Rachael and immediately inquired about her. Upon stalking her on the inter webs and finding out she was a bunny I had to meet her. I reached out and asked if I could shoot her for a Playboy style spread for ChicpeaJC. To my delight, she agreed.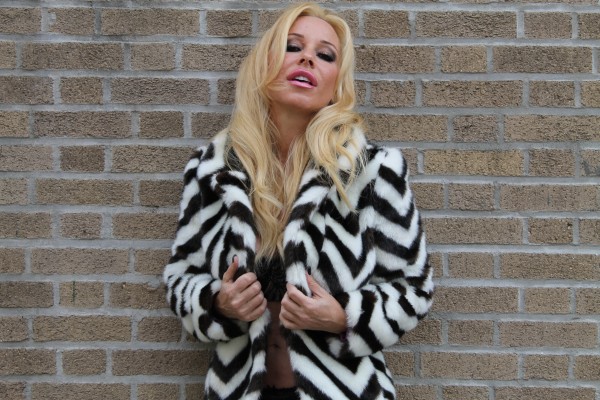 Rachael invited me over to her appartment in the downtown Jersey City area. I walked in and it was apparent that a bunny was living here; Leopard, pink shag carpet, sexy books and 2 horny dogs named Tony Montana and Pig. Rachael made me some herbal tea (the legal kind), we sat on her leopard carpet to chat and munched  on peanut butter m&m's (which is her snack of choice for shoots btw).
After we got to know each other it was time to shoot. I thought I would be nervous taking pictures of a Playboy Bunny but I had a blast. Rachael is a natural and she is so fun to work with. She is truly a beauty, inside and out. #boobies.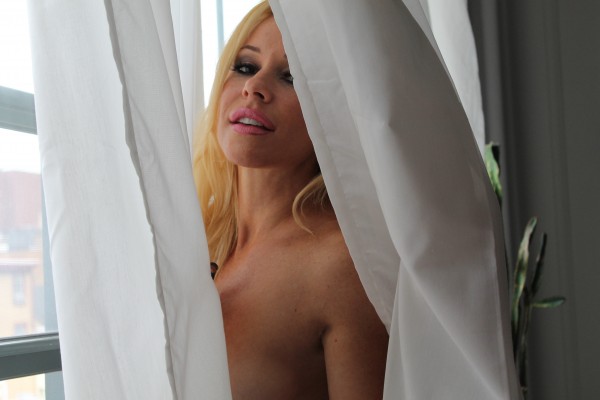 What's your name? Rachael Robbins
What do you do? I'm an actress and I'm a "fake" model…
What do you mean by fake model? I don't have an agent… I'm not 5'7, I am not 21 years old and I don't do campaigns but people pay me to take pictures of me and I like it!
Tell me about your history in the entertainment industry? I got my start in Playboy. When I was little all my friends wanted to be ballerina's, veterinarians…. and I wanted to be a playmate. I got a hold of my dads neighbors playboy magazines and was like "That's what I am going to look like when I grow up…" Lofty goals right? haha.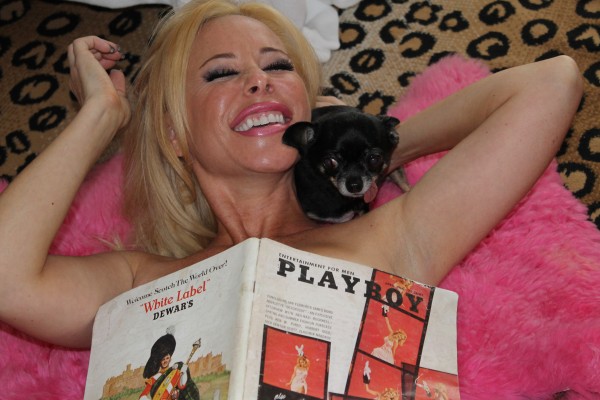 Well if I had a body like yours I would totally want to be a playmate! haha. Well I did a convention the other day and they had a lot of playmates there. I was looking at pictures of me from years ago totally naked and thinking to myself "What was I thinking?!" I was young and it was like "Oh, ok get naked… cool". Now it's more like "Why do you want me to get naked? What's the context?" I am more picky now.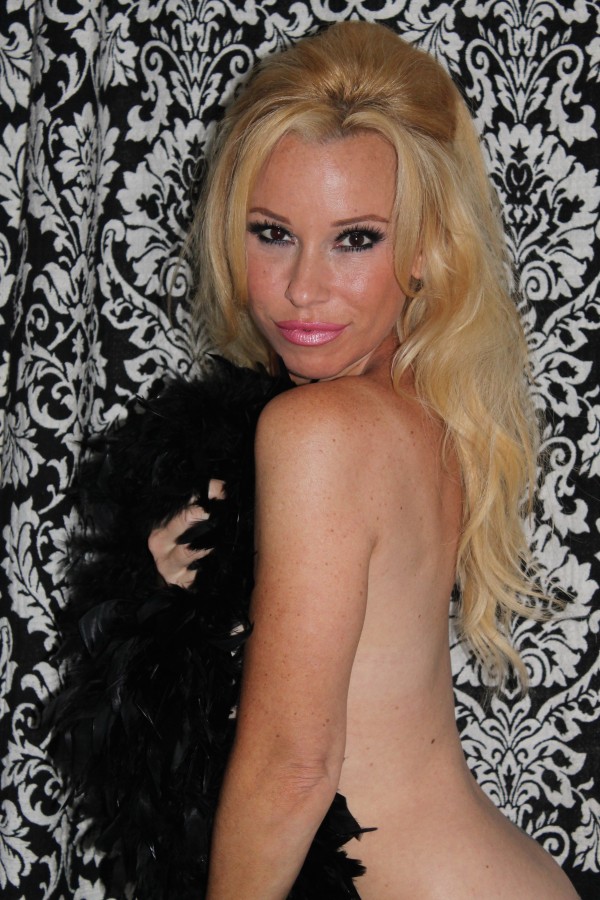 How did you get into Playboy? Well I was working as a cocktail waitress in a strip club in the city while in college… all the girls were repped by this totally wonky agent who was actually quadriplegic and he ran his agency from his hospital bed…. it was totally creepy! He is still around, his name is Timmy…"Stars Models" was the name of the place. He would send girls on fake auditions and guys would be they're looking for dates and that kind of thing. I knew that was his M.O but I knew he also had an "in" with Playboy.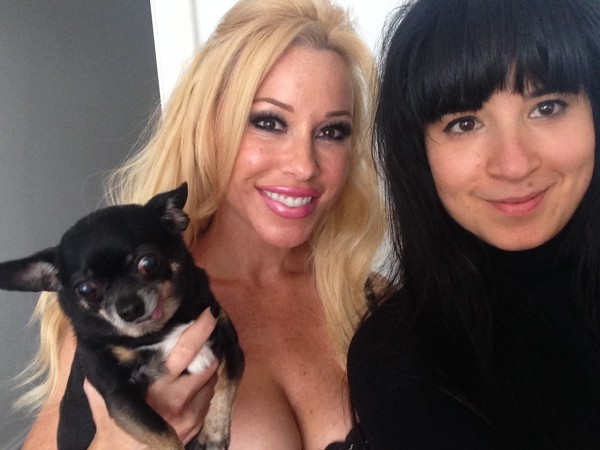 I went to see him and told him I wasn't interested in going on auditions…. just "get me in with Playboy". This is before cyber girls, before all that kind of stuff. Playboy had an office on 57th and 5th and they had these giant cattle calls which I didn't really take seriously! I got wasted the night before and showed up at the interview with combat boots on and mismatched underwear. There was literally 200 girls there with the sickest outfits, stripper dresses… I was completely un stylish…. but they started booking me!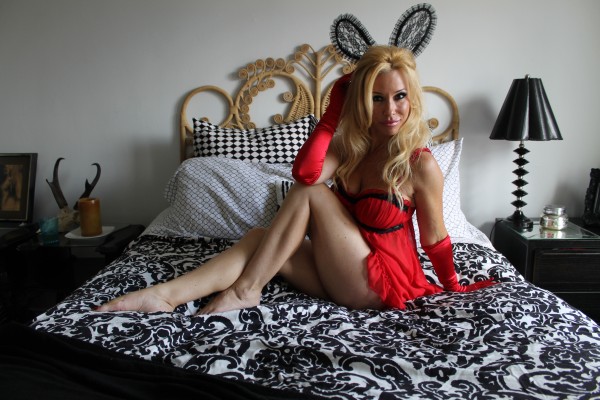 They booked me for the newsstands specials, playboy lingerie… and from there they pass you around from department to department… I did Playboy TV,  Playboy video and I tested for a Playboy centerfold but I didn't make it. In retrospect I am really glad I didn't because it's a totally different life if you do that and I really wanted to be an actress. I just thought Playboy was a good way to get into acting because it does open doors for you. Once you have that title, as "Playboy Bunny" people will see you, it carries some value to productions and stuff…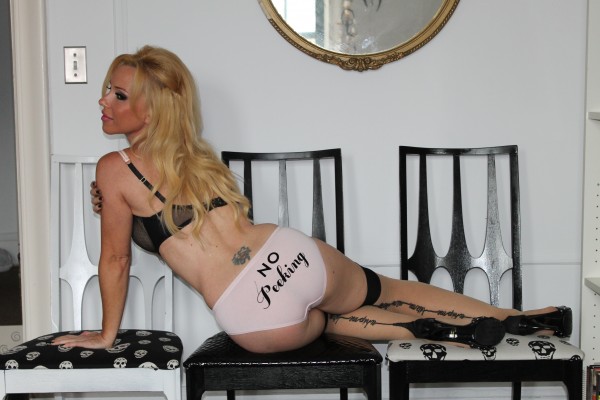 Did you ever meet Hugh Hefner? I did! It's weird they call it "Lunch with Hef" , but basically you sit in the library and Hef comes down and he sits at the table with you, asks you a few questions then leaves. It's very much a business at the mansion.
Any inside scoop on the playmates? or anything scandalous? Haha. I can't go on the record! but let's just say nothing is for nothing. The girls that go really really far are probably paying a price to be there.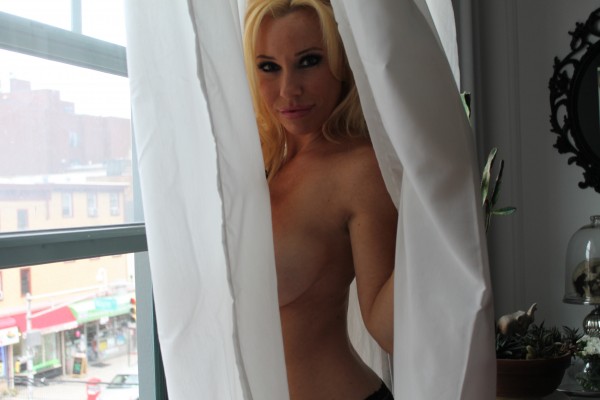 Interesting. How long have you been in Jersey City? I moved here in 2005.
Do you have a favorite Jersey City hangout spot? Marco and Pepe's is so easy for me since it's right up the street and they have great wine. 30 Acres has THE best food in Jersey City and I do love a good game of frogger at Barcade and Battello is always fun!
Can you tell me about any projects you are working on now? I just booked a web series that's being done by some high up people at the UCB (Upright Citizen's brigade).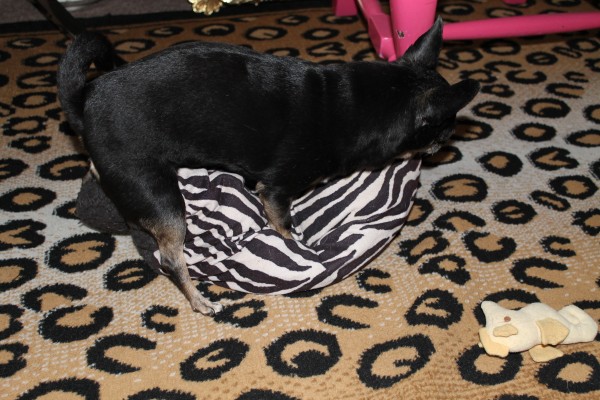 Which is funny because I took a class at the UCB and the teacher was really awful to me… I saw his notes and he had me labeled as Hollywood. Which in the UCB world is a diss! To me it was like "Oh, I'm Hollywood? Fantastic!" but to them it's not good.
Nobody would really pick me for the exercises… so I just left after that class. Now they needed to cast a girl who looks like an ex-porn star which is really all I do; Porn star, ex-porn star, bimbo, trophy wife (these are the roles I do). They were thrilled to find someone who looked like me and also did comedy.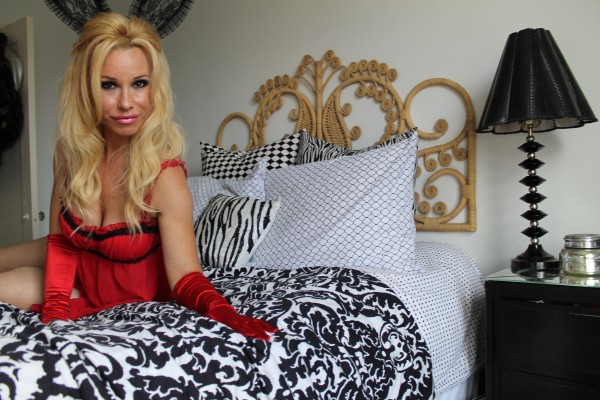 How long have you been doing comedy? For about 7 years… not really dedicated to it. If I was really dedicated I would probably way further along in it. When you are in the entertainment industry there is so many things you can do and you have to widdle them down. With comedy it really demands full-time dedication… I have an agent so he books me every once in a while.
Do you do stand up? Yes!
Do you have a little joke to share? My closing joke is always " All my friends growing up wanted to be doctors and ballerinas and I grew up wanting to be blond and now I am living the dream"
Haha. I also always get asked the question does your rug match the curtain? so I say "I had the rug torn up and hard wood floors put down" haha
That is too funny! Do you share your experiences as a Playboy bunny when you do stand up? Yes! I have to. I address that right away on stage! Everyone wants to know what its like to be a playboy bunny, they want to know what's behind the curtains and I do talk about it.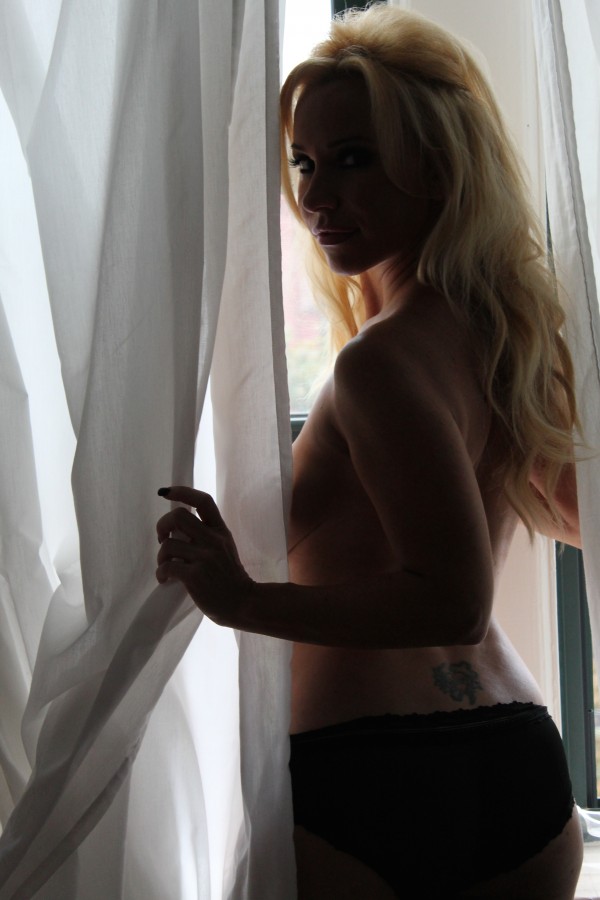 What goes through your head when you are doing shoots?  I am actually not comfortable with it, I always thought my body could be better, my boobs could be faker… Everyone has insecurities of their body.
You are a babe! You exude confidence… Well the confidence came with maturity and it's all smoke and mirrors I just know how to position myself that I am going to feel good. Obviously if Scorsese calls and has a role that has all sorts of nudity… I would say "No problem! It's Scorsese! boobs can be flopping all over the place!" If it's for lower end budget things and they want me to be nude, I have a really high day rate for nudity and that usually scares them away. If it doesn't then I need to know the context and have control over the situation.
You are a smart business woman. My business is my boobs! haha
Haha. Are they real? They are! I am so disappointed….Because I thought at this point in my life I would have big fake boobs….
Anything else you want to share? I just love Jersey City, I can never leave. I love shopping here….E-Tittlemouse, AMT… I love the fact that it has a small town feel. You know your shop owners and the anonymity that is part of NYC is not for me. I love walking down the street and seeing people I know.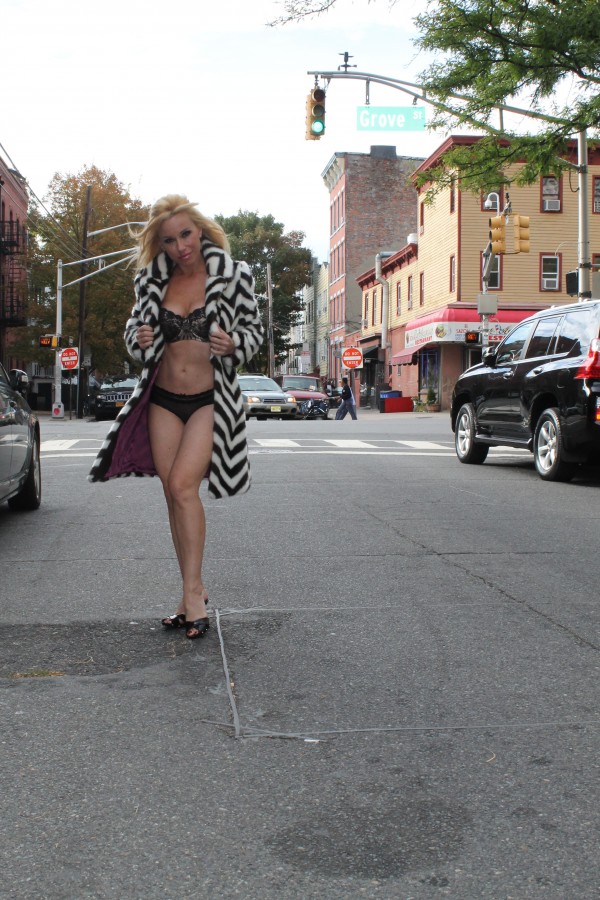 I love JC too obviously! I know, I just read your post on how you quit your job to dedicate yourself to your blog! it's great.
Anything else you want people to know about you? I also bartend at Battello two days a week and I love that job… because with acting and modeling or anything in the entertainment industry you have no idea what you are walking into. It can be the best experience or worst experience. With my little Battello job… I know what to expect. I think that's something people don't think about, they look at my pictures on Instagram and assume things but I do work! and that is important for people to know about me.  I am lucky to have that job.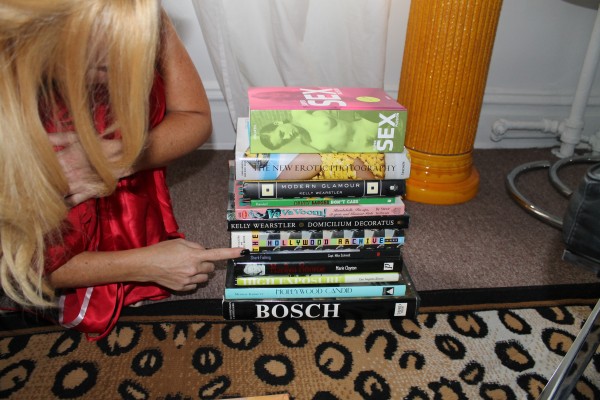 That's really great.  I try not to take myself too seriously. I am totally aware of what I am. I am not trying to be anything that I am not. I look like this now but like to walk down the street in my sweats and my hair pulled back and don't recognize me but then people see me all done up and will say "Why you clean up wait"… and it doesn't offend me because I know I don't wake up like this!
I try to poke fun at myself. I get it! soon I will be "Stiflers Mom", I will move to that role in my career. haha. But that's fine!! Jennifer Coolidge is awesome! I want to be the funny hot mom.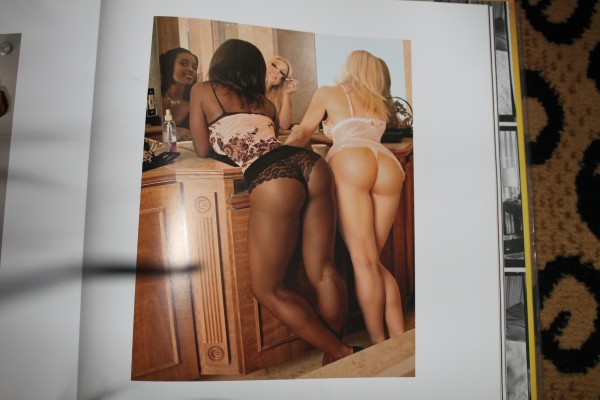 Haha, too funny.
What's next for you ? I just had a film come out in July that I co-wrote and starred in. It's called "Scavenger Killers". The second film I am in is called "Captured Hearts" and that's coming out in February.
K last question. Rachael Robbins is a very Playboy name. Do you have any others? It's a funny story actually. When I got the gig with Playboy I asked my father if he was ok with it and he thought about it and he was like "Ok maybe you can use a different name…" so I used the name Nicolette Tyler because my middle name is Nicole Tyler… So now when you go to my IMDB page it shows that name and it totally makes me look like a porn star! so Thanks Dad for that!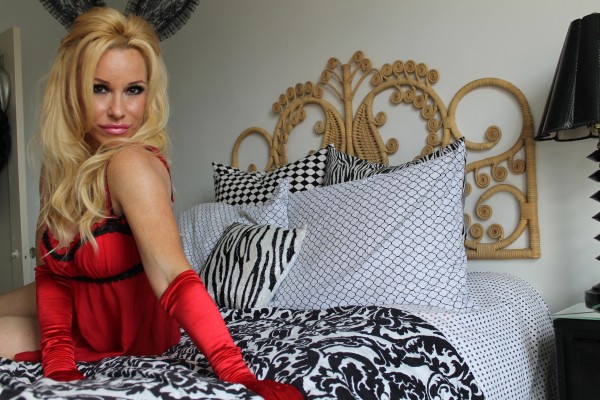 haha. Ok. Ready to take your clothes off?