With the fast pace of life, some of us could use a little bit of help or guidance with getting back on track with focusing on our well-being. We tend to get in our heads, get stuck on the stressors in life, and maybe even lose control of our lives by taking on more than we can handle.
In comes JABB Group, a business that focuses on helping you get in tune with your natural abilities and behaviors in order to get a hold of your life and strive toward your goals in an effective and healthy manner. We had the opportunity to sit down with Ananda, one of the founders, to get a sense of what the business is about and how each person can benefit from their services.
JABB Group will be having an event this Thursday, September 20th at 5pm at AndCo. "Transform Your Business, Transform Your Life" which will be open to the public. It's an introduction to how they work with people and the potential their work can have in people's lives and what their up to professionally and creatively. To RSVP email hello@jabbgroup.com. You can also register to the event on Eventbrite now.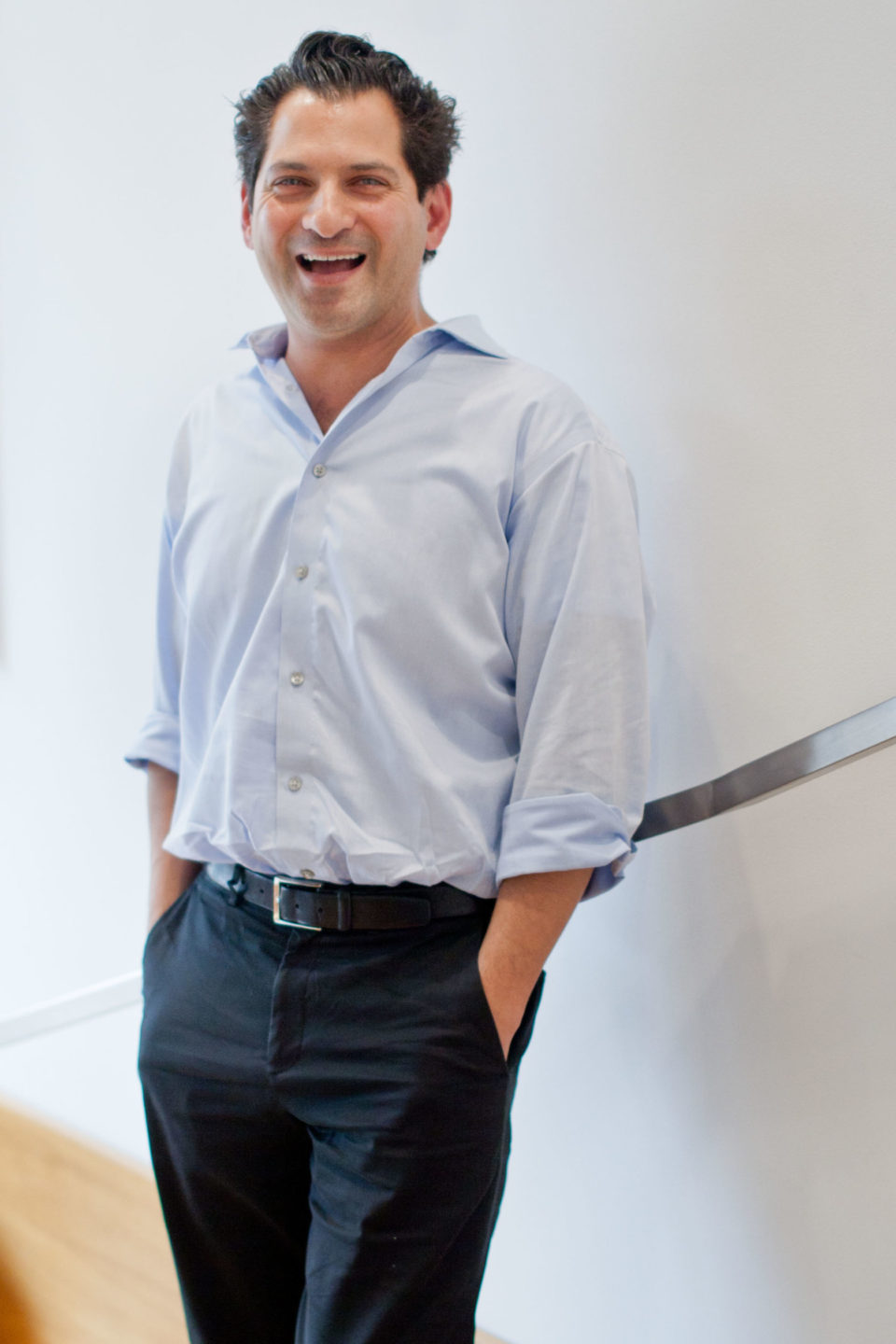 What's your name?
Ananda Baruah
What do you do?
Myself and my partner Joseph Brinales, we run a performance coaching company called JABB Group. We're holding an event at Andco in Jersey City this week on Thursday, September 20th at 5pm that is open to the public. Andco has been great in their support to introduce our work to people, and it was their idea to host an open event.
At JABB, we work with people to develop the ability to make an impact in any area of their lives – personal, professional, organizational, creative, athletic – to which they're committed. Think of us as very powerful guides, and the people we work with developing a very powerful ability to impact any aspect of their lives consistently, regardless of the circumstances.    
Almost like a life coach.
Life is one component of it. That would fall into the Personal aspect. We certainly work with people in any aspect of their personal life. We also work with executives and organizations of all kinds. We've worked with professional musicians, athletes, and performance artists. The thing that's unique to how we work with people is we work with the very basic components of human behavior.
Anything that people do involves human behavior, so people we work with are able to make incredible impact in any aspect of what they're up to because of that. When we use the term "performance," we use it in the broadest possible sense. Performance can also include creating greater access to happiness, contentment, and satisfaction.
So you help people be the best versions of themselves.
That's correct. Absolutely. There are certain key things that are fundamental to being human that we're simply not taught, and certainly not in a way we can use to make a consistent impact in our lives. So while some of this may be presented to us at times throughout our lives, we tend to come across it in an incomplete manner and out of context.
In fact, our brilliant web, media and content strategist Mike Cohen – who owns and runs 2ten Interactive – said to us, "How is this stuff not taught in our school system?" Which we believe speaks both to its importance, its impact, but also to its scarcity.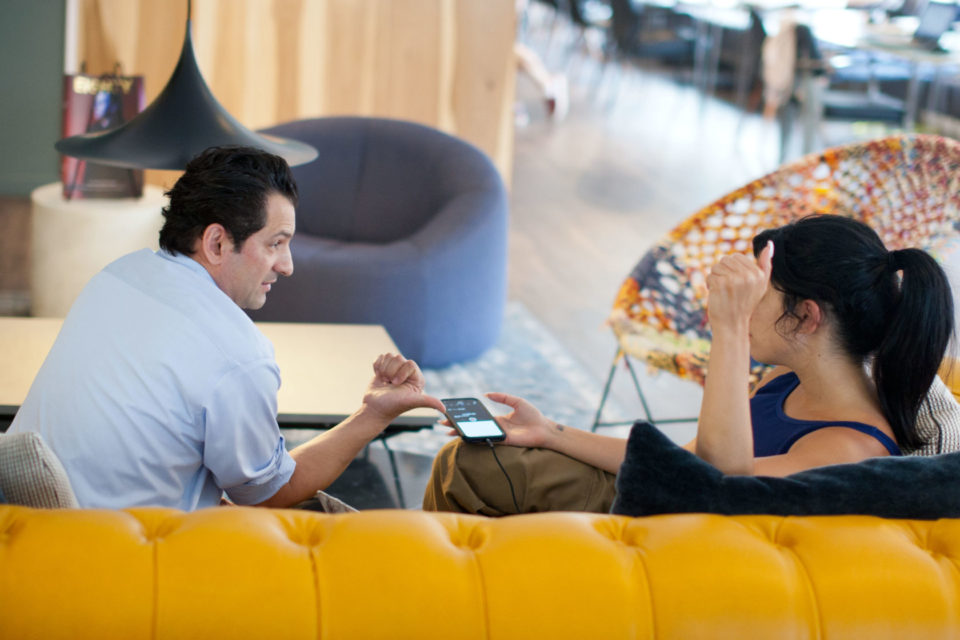 We work with people to present a solid foundation of the fundamentals in relation to what is important to them, to what they're up to in their lives. In this way, people are getting at what is important to them in a very concrete way. Very intentionally and very targeted. It ends up being very effective.
In a very real way, going through life without having a handle on the fundamentals of being human is like taking a trip without a map. You may actually know where you're beginning, and actually know what your destination is, but if you don't have a map, your chances of getting there in a way that's satisfying and effective aren't great.
And interestingly, we find that while most people have an idea of where they'd like to go, they don't have an idea of how to get there and quite often couldn't say specifically where it is they're actually starting from. An analogy I use with people regularly is you may know you want to get to San Diego, but if you don't know if you're starting from Miami, Washington, or New York, then things could get tricky.
Our starting points can often be specifically what it is we're doing, how it is we actually show up in our lives, our habits, tendencies and our perspectives. We don't often consider day to day how these types of things inform how we are in our lives, the actions we're taking, and the choices we're making. But these types of things are actually what determine how effective we're able to be with ourselves and with others, and how happy and satisfied we're able to be along the way.   
What's the most common issue you think people have, whether it's personal or professional, that hinders their success?
One very common thing we see is people generally aren't well aware of the impact of their actions as they work towards a goal. So a lack of heightened awareness, and also that people don't have a way to access their blind spots. Awareness of our blinds spots is important because this is where a lot of opportunity can exist for really transformational results.    
What if you're aware, but don't know how to change it?
That's also part of it. As we mentioned, in general we don't often consider what we're "bringing with us" as we go through our day, as we go through our lives. Specifically, our attitudes, perspectives, desires, beliefs, etc.
Often the answer to your question would be unlocked in here. There's a quote by Einstein we have on our website that reads, "The thinking that got us to where we are is not the thinking that will get us to where we want to be."
The point being that to create new kinds of powerful results in an area which we're committed and yet have been unable requires new perspectives and new attitudes, perhaps along with the development of new abilities.
Through working with us, people become able to shine light in new and powerful ways with regards to "what they're bringing" to their lives and to their projects, professional or otherwise. This leaves them able to develop new abilities for effectiveness, to identify new choices and to create new opportunities for action they weren't previously able to all while being more alive, expressed, and creative. Again, for those we work with, it's not just about doing what you need to do to attain your goals. It's also about attaining the goals while enjoying the process.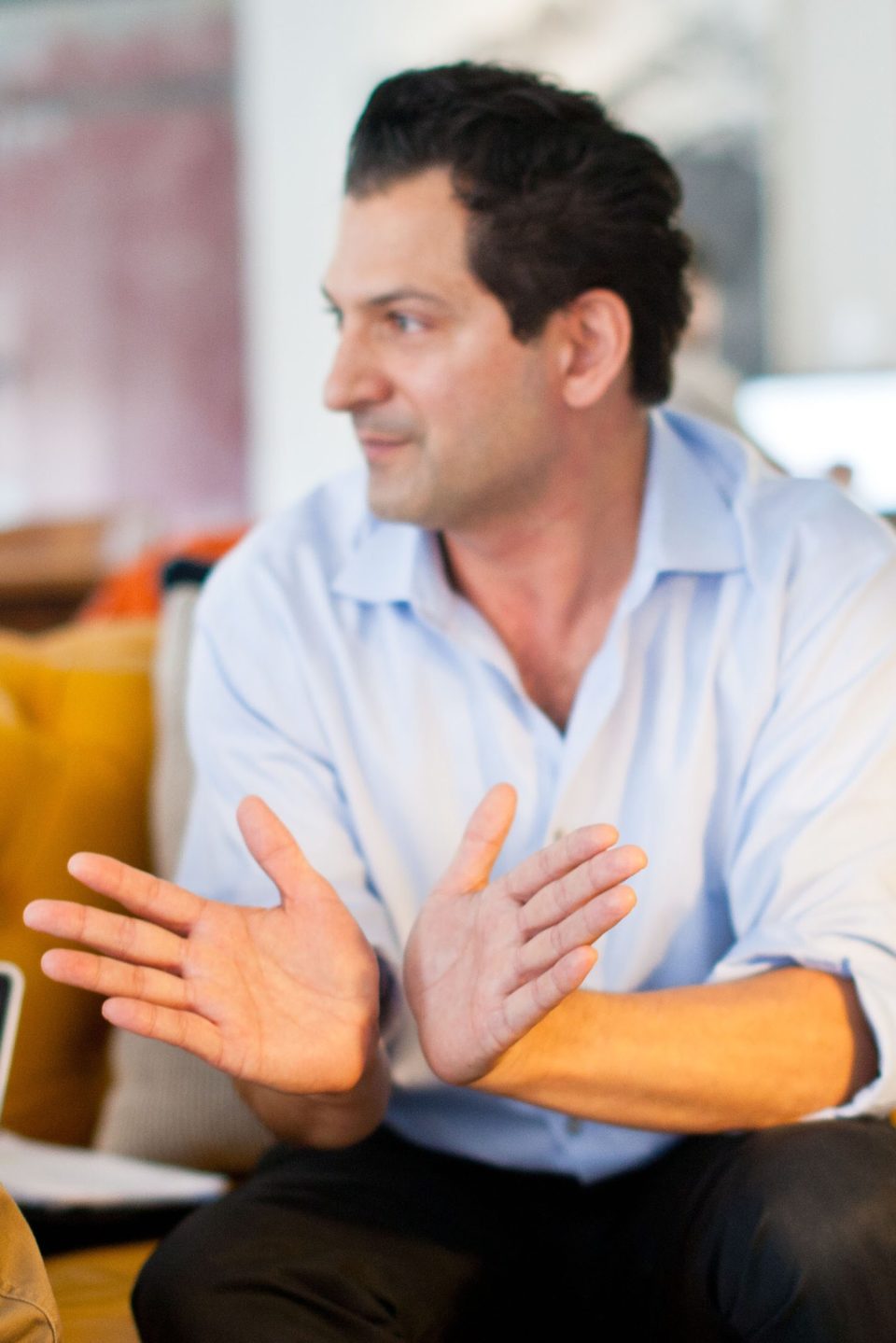 That's a great point. Regardless of whether you're doing what you love and passionate about, you can still have issues. What's your background? How did you get into this?
My partner and I both have human behavior backgrounds. Professionally, we've taken different routes, which actually works really well since the formation of this venture together has taken place. We both come from parents who are therapists. This kind of psychological conversation has been like dinner table conversation for each of us since we were really young. He and I went to high school and college together and lived together in New York City 15 years ago for 3-4 years. We love this stuff and always talked about it.
We love working with people in a way that leaves them free, alive, creative, and empowered. While an important aspect of this work is people being introspective and reflective of themselves, what we don't do is sit there and say, "Oh, you're doing this."
We work as guides with you through the fundamentals. Through the process, people for themselves come to develop a really powerful and effective ability to identify and create new opportunities for action, new ways to be and show up in their lives, all with increased creativity and authenticity which leaves them with a feeling of empowerment and freedom.
So how does this work? What's the process?
The process is fairly simple and straightforward. If it's a one-on-one situation in any context, we get together and define what it is that's important to you and what you're working for. Based on what that is, we begin to introduce the aspects that are fundamental to human beings that are relevant to what it is you want. We certainly work with groups and organizations as well, in a similar manner.
How many sessions would somebody need?
It obviously can vary, but the impact is immediate. We have no problem promising that. We often find that during the first session people are like, "Wow." That's very consistent. Everybody that we work with is smart, capable, intuitive, and knows themselves very well. But what's occurring from the get-go is you're starting to view yourself, your circumstances and your endeavor in a way that you never knew you were able to view them. So you see an immediate impact.
Our goal is for people to develop a real mastery of these abilities. We don't want our clients to be dependent on us. We want them to develop a real acumen, to be able to use it consistently and intuitively.
Tell us about this event you're having at Andco.
This will be our second event at Andco, "Transform Your Business, Transform Your Life". It's open to the public, and it's on September 20th at 5pm. It's an introduction to how we work with people and the potential our work can have in people's lives and what their up to professionally and creatively.  
The event itself is informal and tends to be interactive. We find there is a lot of value in having it be this way. But the experience is such that if people choose simply to listen and pay attention they'll begin to see for themselves how the work can make a tremendous impact.
To RSVP for the event email hello@jabbgroup.com . 
Where can people find you if they can't make it to the event?
You can find us on jabbgroup.com. It lays out what we do. Or contact me directly at ananda@jabbgroup.com, to rsvp for the event or to have a conversation
Awesome, thanks!