It is kind of a crazy and funny story how I met my style crush and fashion soul mate Heather. We are both fashion addicts, her being a style blogger and me a personal stylist, and we met through Instagram. Kind of creepy really, but that is the age we live in. Heather and I had been planning to get together to talk about our common interests, so it seemed like the perfect time to feature her talent and creativity. Heather is a former elementary school teacher, turned social media manager, who has a true passion for all things style related. We met for some tea and hit it off like old friends.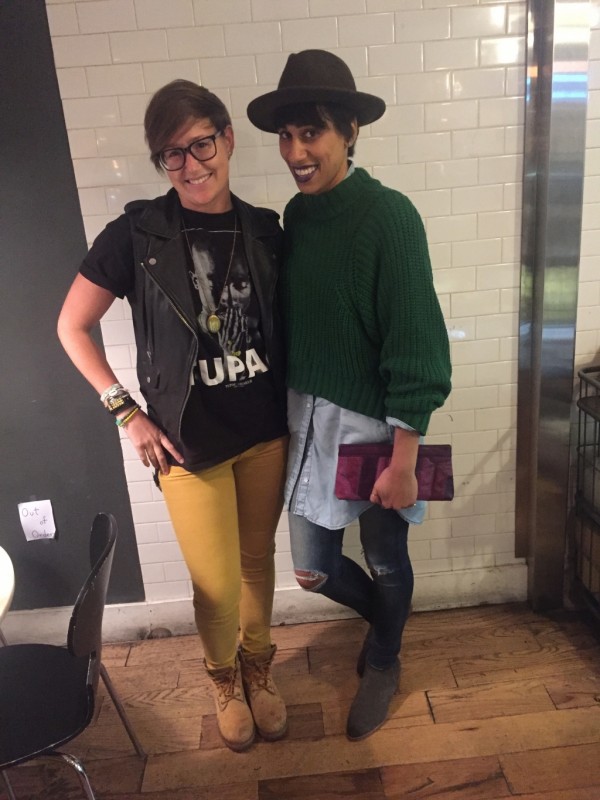 What's your name? My name is Heather Brown, but on my blog I go by HRS – Heather Rose Stachowiak, my married name.
And what do you do, day-to-day? Day-to-day I am a social media manager, community manager for a small Ed-Tech company.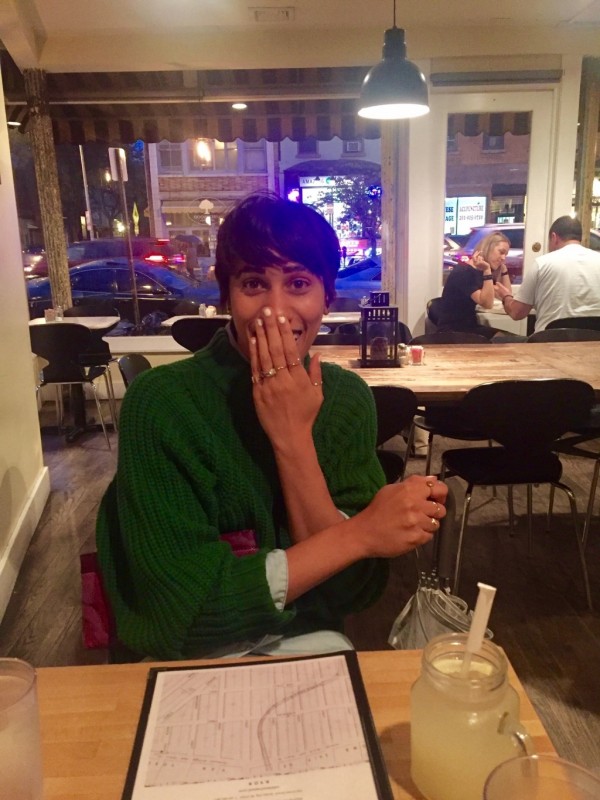 And what do you do on the side? On the side, it is kind of funny because I started off wanting to be a fashion designer. After teaching for seven years, I realized it just wasn't for me. Even though it is sort of the family business, my sister and mom are both teachers, and my family was like "hey, you could be a great teacher."
For a time it was good, but I realized it wasn't what I wanted.  So I decided I wanted to go into fashion and thought I would try being a designer but I then realized to design you have to be able to draw, which I am not amazing at, and sew. I got a sewing machine and said this is what I am going to do… then I realized I was just too impatient for that. My next step was advertising because I love to write. I thought that would be a great way to hone my creativity, but that ended up feeling like people telling me whether my creativity was good enough or not, and I did not like that feeling. So that is when I decided to start the blog or restart my blog, as I had started before and stopped. I went onto Instagram and saw people taking all these beautiful photos, styling themselves, and I thought, I can do that.  So I decided to start the fashion blog in conjunction with Instagram.
What made you start style blogging? It is truly a creative outlet.
How do you define your style? That is a really hard question because I don't think there is a true definition of my style. I am heavily influenced by everything around me. I find many different style elements really beautiful, so I end up stealing from different styles and utilizing them in my own way.
What are you wearing? I am wearing a chambray dress from H&M, worn as a shirt, a green sweater that is actually also H&M layered over the chambray, Rag & Bone jeans with rips in the knees, Dolce Vita shoes, a thrifted hat and purple patterned clutch, and my rings are from Forever 21!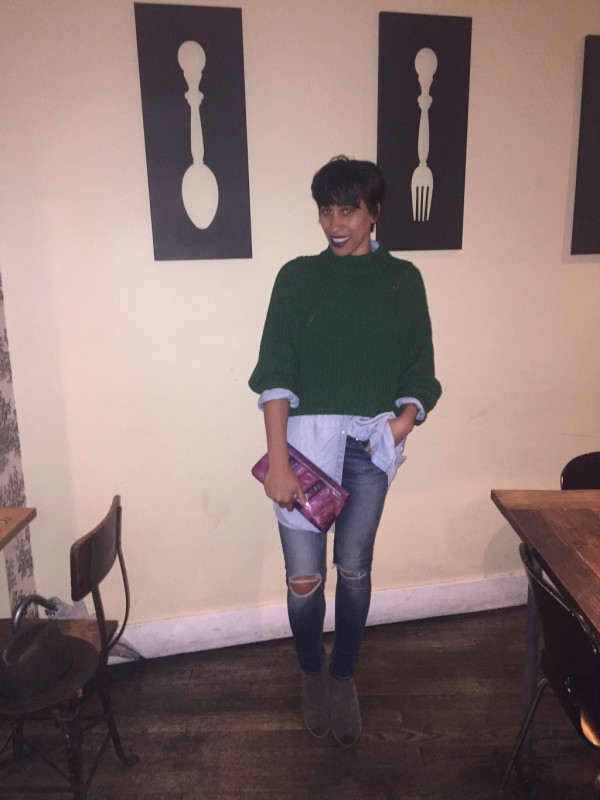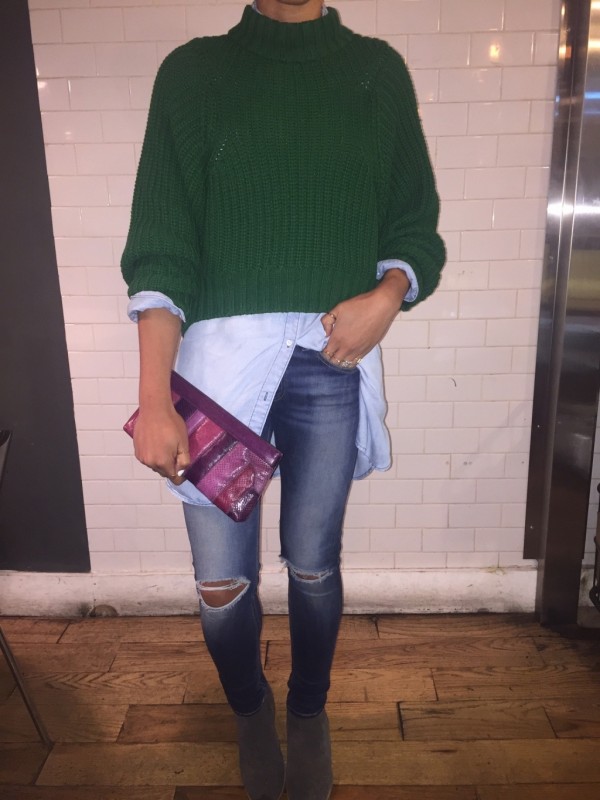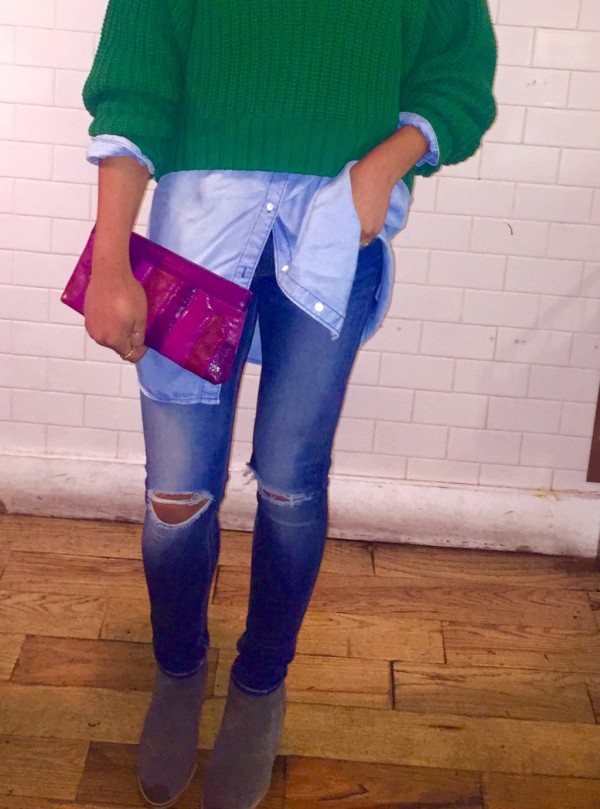 Can you tell me about your fashion influences, style icons? The very first person that comes to mind is, of course, Solange Knowles because she is just so cool.  Her style is so awesome and colorful. Everything she does is so intentional it feels like, and all of her clothing and items are just gorgeous.
Who takes your pictures? My husband, and it's interesting having your husband take your pictures. I am lucky he likes cameras and photography.  He's really great at it.
Where do you take most of your photos? Behind Mana Contemporary because there are a lot of cool backgrounds and it's super urban. It's also literally next door.
Where are you originally from? Upper Manhattan, Washington Heights.
How long have you been in JC? I have been in Journal Square for three years now; we were in Long Island City before that.  We live in Canco Lofts. It is a beautiful facility, all white, 14-foot ceilings, but I definitely prefer downtown.
Do you have a favorite spot to shop at in Jersey City? I do often go into Tia's Place because I can find cute little things there. I've featured a few of their pieces on my blog!   There is also this little place right beyond the barbershop, Vivi Girl Place, where they have cute dresses.  I also really like Kanibal Home, it's a lot of fun to buy items you weren't really looking for there, they have some clothes, but also knick-knacks and some furniture. I also tend to visit the Goodwill and Salvation Army stores around JC and Bergen.
There is one more place, and I have to call her out, it is called Paradox Thrift Shop, she is here every Friday at Grove Street Path Plaza. It is so awesome because she goes to Brooklyn after Jersey City, so all of the amazing things are still up for grabs. She is a curation queen.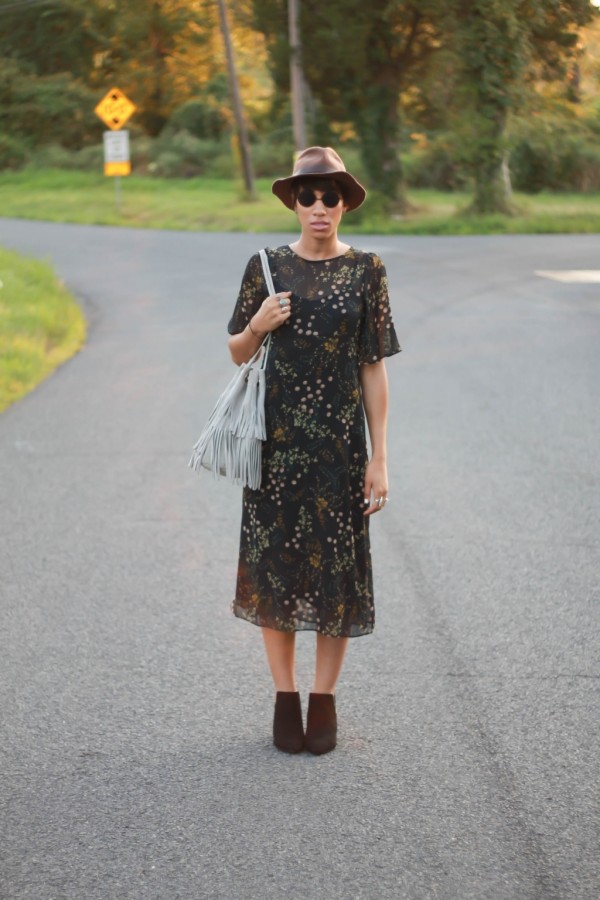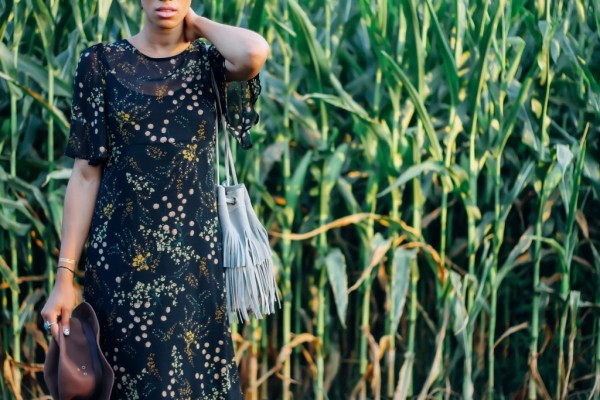 What's your favorite Jersey City hangout spot? I have a few places. I love Barcade because I love really hearty beer. I also love Third & Vine; they have amazing wine and cheese selections and are extremely knowledgeable about everything on their menu. It is low key and relaxing there.  Oh, and I have to call out one more place, White Star on Brunswick Street, their Brunswick salad is just to die for. And their vibe is chill and completely unpretentious.
How do you feel about all the changes in JC? I have only been here three years, so I feel like I came as things had already started to change. So I am not a local, but I love the changes that are happening, except maybe the fact that all the rent prices are going through the roof.  I do take a little bit of pride in the fact that Brooklynites are moving here.
How do people find your blog and Instagram? I think, for the most part, not going to give away my secret sauce, but, for the most part, it is the hashtags.  50% of the time I am using strategies to put myself in the position of being easily found by people who may be interested in what I am providing. It's looking at people who are hashtagging looks of the day because those people are interested in fashion and might find what you are doing really relevant. It's looking for styles that are similar to mine. Also, looking at people you admire, and the followers those people have.
What is the plan, where do you want to be? My plan, where do I see myself in however many years, I would love to start by getting some experience styling people. Working with women in order to build confidence.  I am a huge feminist so confidence is big for me. And really rethinking the way women are seen in society. I would like to become an influencer in a way that is not just about fashion, but that includes giving women the power to believe in themselves even if they aren't what the mainstream calls beautiful. I would also love to be able to design eventually and have my own line.  I really want to do something good with design like using textiles from places like Guatemala and Nepal and opening factories where women are treated well with educational opportunities for their children; that would be wonderful.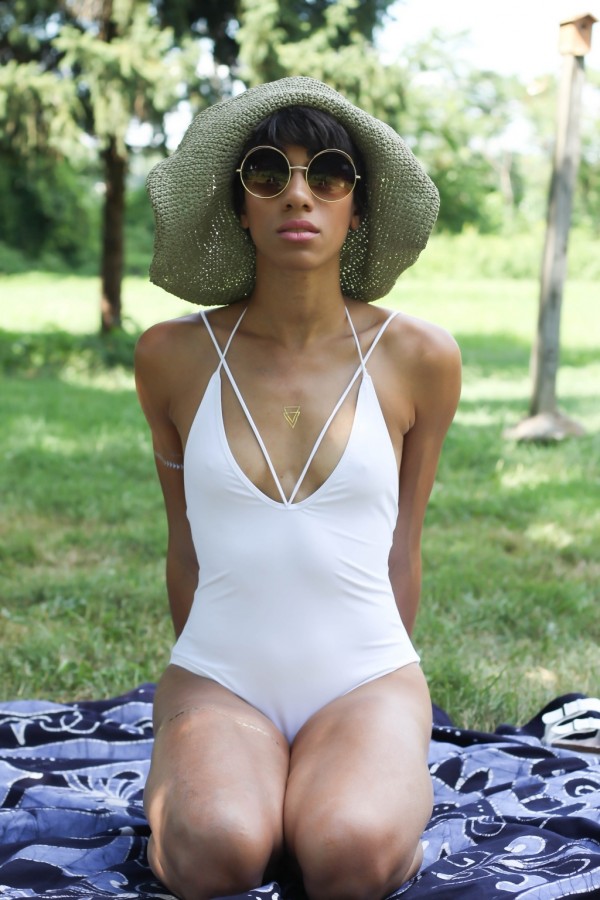 Anything else you'd like people to know about you? I would like people to know that what they see on Instagram is absolutely my highlight reel. I go through the ins and outs of everyday life like everyone else. I do not want to portray myself as someone that has a perfect life.  It is important to know that when you look at people on Instagram and blogs. It actually took me a really long time to work up the confidence to try this and this project is like an ode to myself, hence the name of my blog "ODE TO HRS," but, it also stands for ode to "hers." Through my blog, I want women to feel inspired by the fact that I am a regular woman, not  a model, an actress, or a debutante.  It is also about leaning into discomfort and doing things that are really challenging and make you feel awkward and weird and like a total nerd. Taking risks and putting yourself out there and loving yourself regardless of how you are perceived.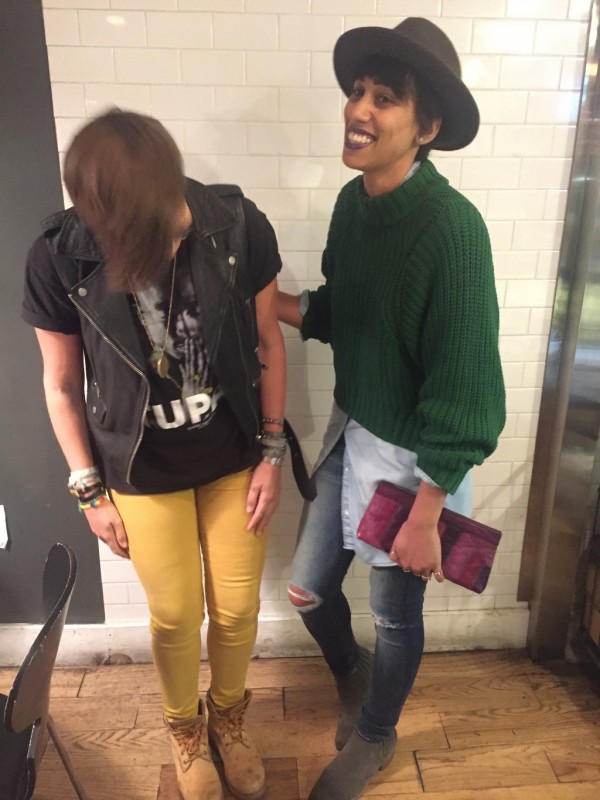 Find Heather:
https://instagram.com/odetohrs/