Even Beyoncé took 10 years to become an overnight success. When we hear about someone's success, we often don't know the odyssey she embarked on to get there.  If you're a Jersey City food business, you have likely heard about Hudson Kitchen or been to one of the events organized by them. I wanted to give you a peek into what it took Djenaba Johnson-Jones, the founder, to create this resourceful service and space for Hudson County's small food businesses.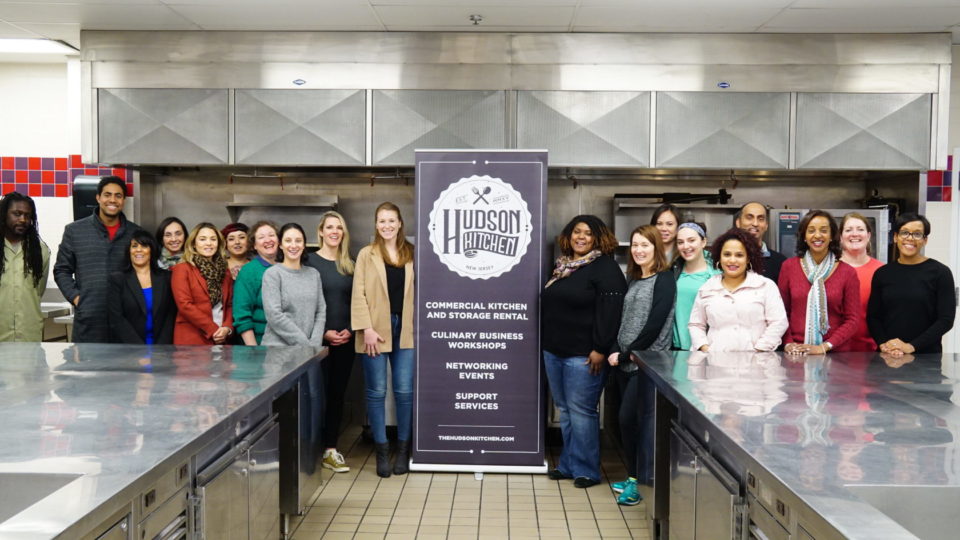 What part of Jersey are you from?
I'm was raised in Texas but I've been in New Jersey for the last 20 years and in Jersey City for 15 years.
What is your business?
Hudson Kitchen supports entrepreneurs by providing commercial kitchen and storage rental, food business consulting, networking events and training through our Food Business Bootcamp.
What makes your commercial kitchen different than others?
We're different in that we provide a variety of services to help our members grow. We don't just consider ourselves a commercial kitchen, but we seek to create a collaborative environment with our members. Some of the things that makes us different is that we provide mentorship, business consulting, and we offer dedicated space for food truck parking.
Why did you start it?
I decided to start the business because I couldn't find a conveniently located commercial kitchen when I originally wanted to start my own food business. I quickly learned that this was one of many barriers to getting a food business up and thriving. I did a research study and talked to a lot of people and found there was a huge need and no solution. That was 4 years ago.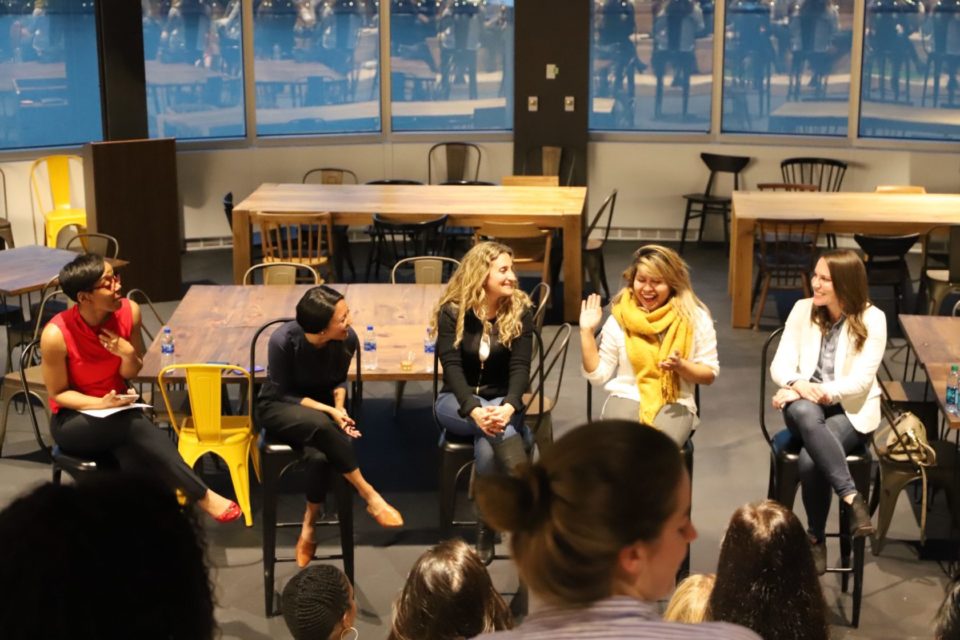 How did you start it and how have you grown it?
I started with real estate research. I naively thought it would be easy to find a space to create a commercial kitchen. When I realized it would take longer than expected, I decided to create events for food businesses geared toward networking, marketing and learning. In March 2016, I organized my first food business networking event. We had a great turnout of over 75 people.
By summer 2016, I started offering workshops such as "Pricing your Food Product for Profitability". Those classes sold out. Then, in January 2017, I launched our "Food Business Bootcamp."
I finally found an appropriate space in December 2017.  From there, it took a year to get financing and everything else in place.
Who helps you?
So far, I'm the only employee. I hire contractors as I need them. Anita Belle of AJB Events has managed all of the Hudson Kitchen events. I also use a lot of online tools in managing the business. Shortly after we open the Kitchen, I will likely hire a kitchen manager.
What were your first milestone moments?
The first food networking event I organized was a huge milestone for me because it showed me that I was on the right path. Through my events and workshops, I have helped with over 700 people. My most recent favorite moment is my groundbreaking ceremony (pictured below) where I was able to formally thank many of the folks who have helped me get this far.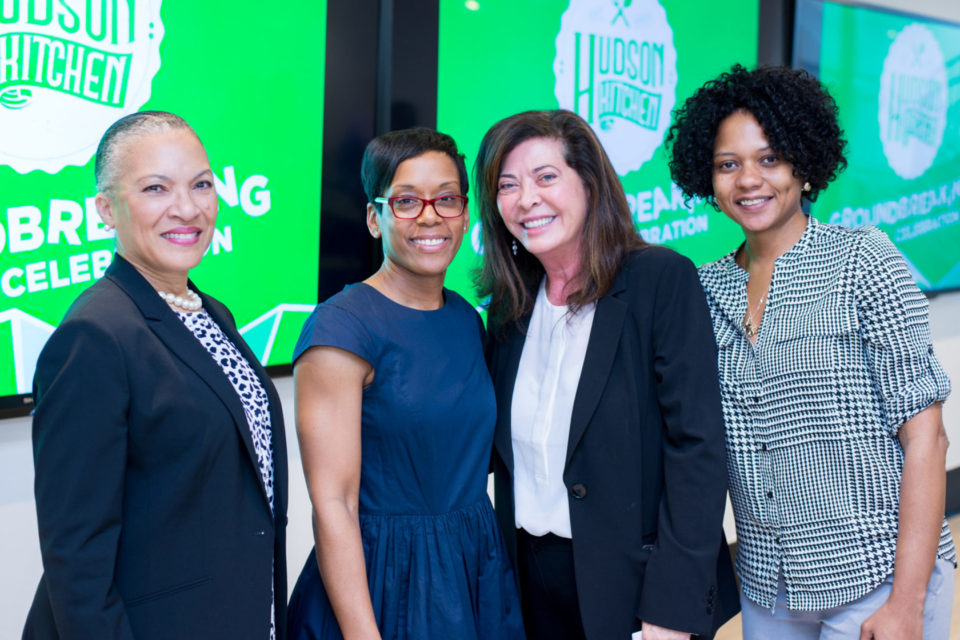 How do you combat your self doubts?
I talk to a good friend of mine who is also an entrepreneur and a business coach. We all need a support system. Exercise is also therapy for me. And, on some days you just have talk to yourself, "You don't have time for this – keep going."
Where do you envision this going?
I just want to get open.  I anticipate opening in July.  (Author's note: she opened in April!)
How does being a Jersey foodpreneur set you apart?
I purposely highlight NJ based entrepreneurs in my social media.  I fully support NJ based food businesses.
What's one of your strongest tenants you live by in your business?
"Proceed as if success is inevitable."
Upcoming events:
The next Food Business Bootcamp is May 18 at Hudson County Community College.
Instagram: TheHudsonKitchen
Facebook: TheHudsonKitchen
Website: https://www.thehudsonkitchen.com/
---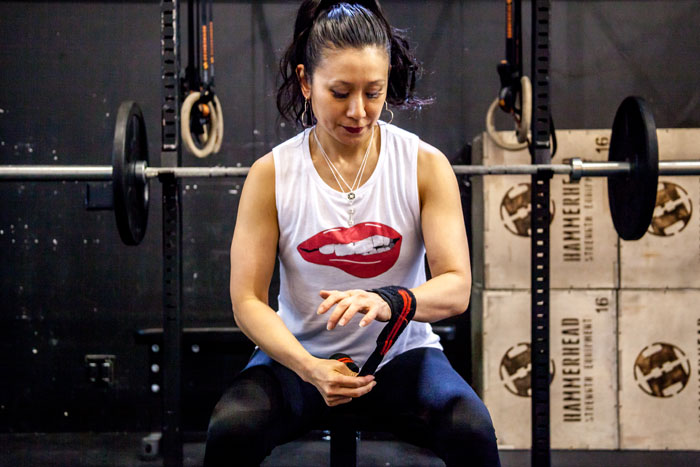 About Tina Tang:
20 years ago, I shocked my parents into silence when I told them that I quit my trading job at Goldman Sachs. Since then, I've been happily training women to pick up heavy things and designing inspirational jewelry that marks their achievements at Iron Strong Jewelry. You can connect with me on Instagram and Twitter.