Ever since my interview with Engine 9 I've had a slight obsession with Jersey City firefighters. They are the best of the best. Nick Fargo is no exception… but Nick leads a double life, well maybe a triple life. Nick is Jersey City Firefighter and welder by day and a huge rockstar by night.
Nick is the lead singer of MoTHER, an NYC based "hard-rock powerhouse with sharp bluesy undertones." They will be opening for Buckcherry this Thursday, July 6th at our very own White Eagle Hall.
Nick is a dear friend, and I was lucky enough to get to know him on a personal level. He is so good hearted and a joy to be around. I am proud to know him.
Meet Nick Fargo.
What do you do Nick? 
I'm a firefighter, a singer, a piano player, and a welder.
So let's talk about you as a Jersey City firefighter. 
I'm in my sixth year now. It feels like it was just yesterday that I became one, but that's what I wanted to do my whole life. Since I was three or four years old, the first memory I have is going to a firehouse and seeing everything, sliding down the pole, all that since.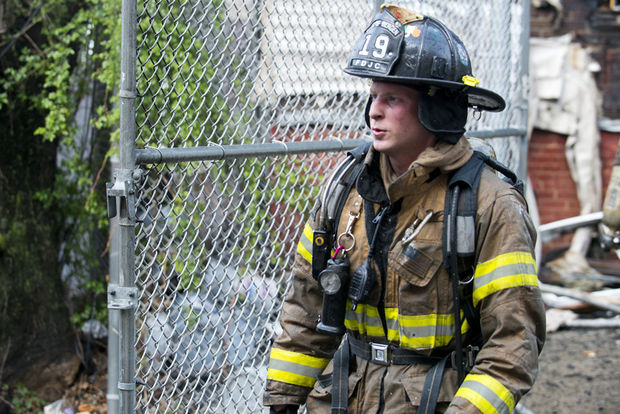 I remember we talked once and you said you have a long line of firefighters in Jersey City.
Yeah, it was the origin on my dad's side. My grandfather came on the job in maybe 1948, after World War II, which was a huge time for everyone to come out of the war and come home. He went through all the ranks and eventually became director, and then my dad took that same job in the early 90s. My uncle on my mom's side is now a deputy chief. He came on in 1987. I was 1 at the time. I think that was my inspiration for that. That's where I saw it happen, and then I have two cousins that are captains with another one coming on soon.
That's amazing. How old were you when you became a firefighter?
24. I took the test at 19, so it was pretty much right after high school.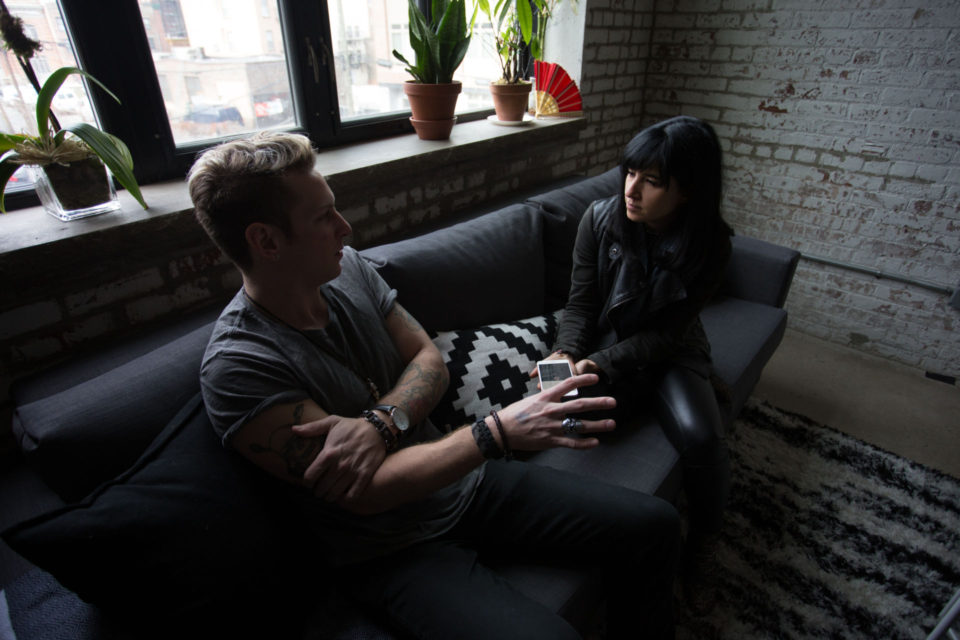 Were you born and raised in Jersey City?
Yeah, on Sherman Place in the Heights.
Awesome. When did you get into music? You have a band, right?
I'm in a band called MoTHER. We base ourselves in NYC in the grand scheme of things, but we rehearse in Jersey City and everything's kind of based over here. We have a guy in Brooklyn, a guy in New Brunswick, and a guy in North Arlington. It's kind of a central location and it's way cheaper to have a studio here than anywhere else.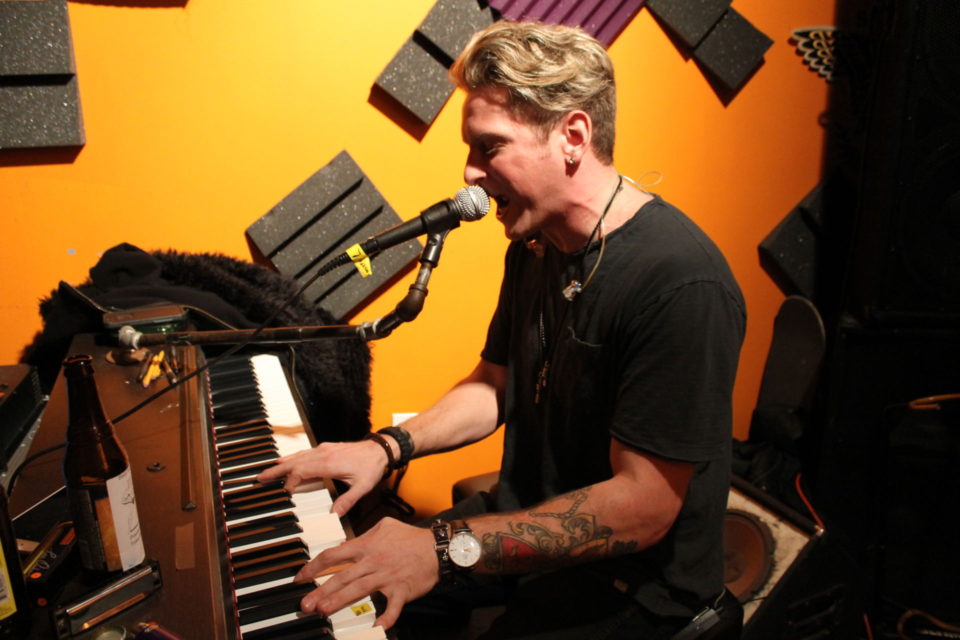 How long ago did you start the band?
We've been in existence in one form or another for maybe 5 years, but this current push we have going on is about 3 years old with the lineup and sound that we're going for.
When did you start music in general?
A long time ago, at maybe 4 or 5 years old. My family always had a piano in the house and both my parents played piano growing up. It was in the family. I was just always messing around with it.
How did you go from piano to rock?
Queen is my favorite band of all time and piano is absolutely a mega part of it. You make it a part of whatever you want it to be. Rock is loud, and I was always loud and fast when I was a little kid. We had vinyls in the house and, any chance I could, I would put the record on with the volume slider all the way up and see if I could blow the speakers out. I still do the same thing.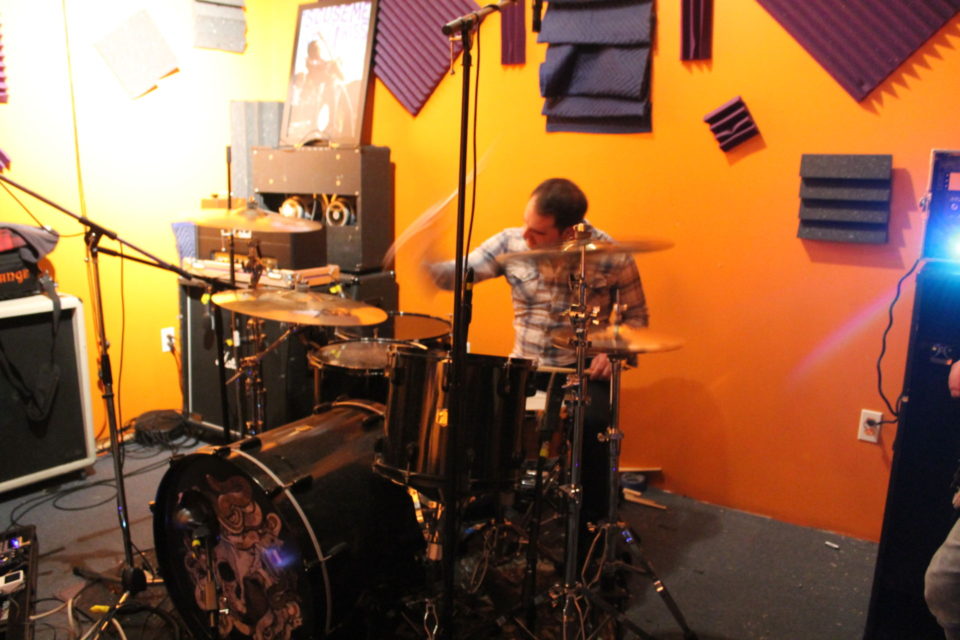 So you're the lead singer?
Right.
Do you write music?
Yeah. We try to do a lot of writing together, but some ideas happen separately and get formed as a whole. I usually start everything on the piano, even the stuff that's going to be louder and heavier. You could hear it better melodically when it's laid out like that, simplified, quiet, and then you build it from there. If it sounds awesome on the piano, it's going to sound awesome super loud.
So what inspires you to write music?
Life. Really, that's it. Sometimes I could write a whole song in a second, and sometimes  I'm really struggling to finish an idea. I have probably thousands of 10-second ideas that just never go anywhere, and then some become a whole thing instantly.
You basically have two lives, right? How do you balance both lives?
Well, they are kind of similar in a weird way. The great thing about the fire department is our schedule because we work 24-hour shifts and then we get three days off. 75% of my life, I can devote to other things as well. I also try to be involved as much as possible with the fire department when I'm not working because it's part of my family, it's part of my community. It's something I've always loved and I'm passionate about. I actually sing for the fire department, also. Whenever they call me and have a promotional ceremony or hiring new classes, I'll do the national anthem and everything like that. Balancing them is pretty awesome. I have a lot of good friends on the job that are supporting what I do and will always switch days with me, so it's been good. They hold the same values of brotherhood – in the band, it's like a family for us. Everything is democratic and we all try to be on the same page. It's all about the love and pushing everything forward.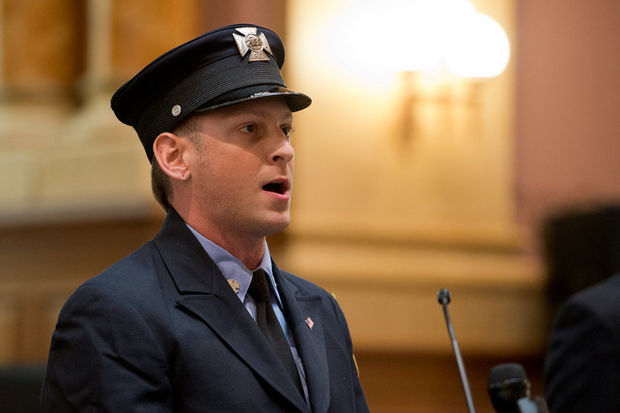 How was it, growing up in Jersey City? How do you feel it's changed in the last couple of years?
Oh man. The Heights is very much the same, besides the property values which have skyrocketed like crazy. I've been trying to buy a house around there and it's insane how much stuff costs now. A house that was 50 grand when I was born is 700 grand now. I mean, obviously Downtown has changed. Maybe a little bit of Journal Square and stuff, but Downtown is a total change. It's like someone came, bulldozed the whole area, and redid it. I went to high school at St Peter's Prep and there were dirt blocks everywhere, broken down brownstones, and burnt down houses. It was only 15 years ago. It's bittersweet – it's good because the city is totally on the map now, but no one's from here. You go out in Downtown and can't really connect with anyone in the city because they're traveling in to go out to these bars and stuff. People are coming an hour or 45 minutes just to go out to a bar down here, it's nuts.
Do you have a favorite hangout spot?
Park Tavern. Best burgers in Jersey City and that's like our firefighter-cop brotherhood hangout. Cash only, no windows, real old school Irish bar. My kind of thing.
What's next for you?
We had a show in the city April 1st.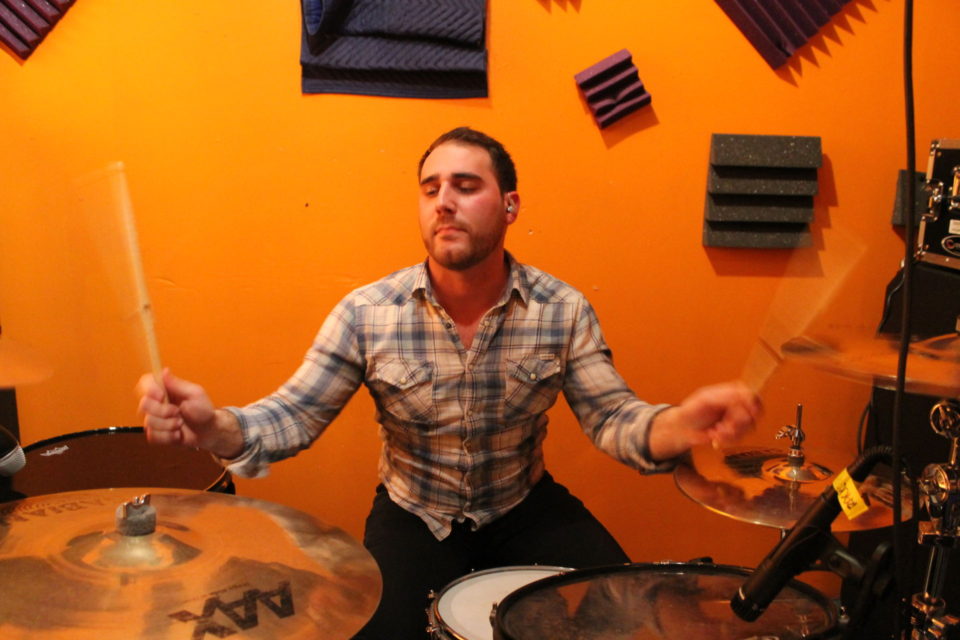 Do you ever play gigs in Jersey City?
We used to play at the Lamp Post on 2nd Street, it doesn't exist anymore. That was such a fun place to play because it was so small. All of our friends would just come and hang out, and we always had fun playing there. There's also Transmission, but the sound tends to leak into the floors above. I want to start getting something going in the city, but there's not really a scene yet. Maybe we'll just make one. We also need a venue.
We're actually talking with our label right now about setting something up for 9/11 with us and getting the firefighters involved. One of my really close friends' dad runs a toy drive every year and he passed away a couple of years ago, and they continued with the toy drive so they have a non-profit to get money to run that every year. He passed away from complications from working at the World Trade Center. I would like to tie that in somehow because I helped them with it last year and it was such a good day.
Anything else you'd like people to know about you?
Our band is heavily writing. We have a brand new single out and the lyric video just came out recently. We're just trying to take over the world.
Follow Nick Fargo on Instagram, and follow MoTHER on Instagram and Facebook. MoTHER will be opening for Buckcherry on Thursday, July 6 at White Eagle Hall – get your tickets!