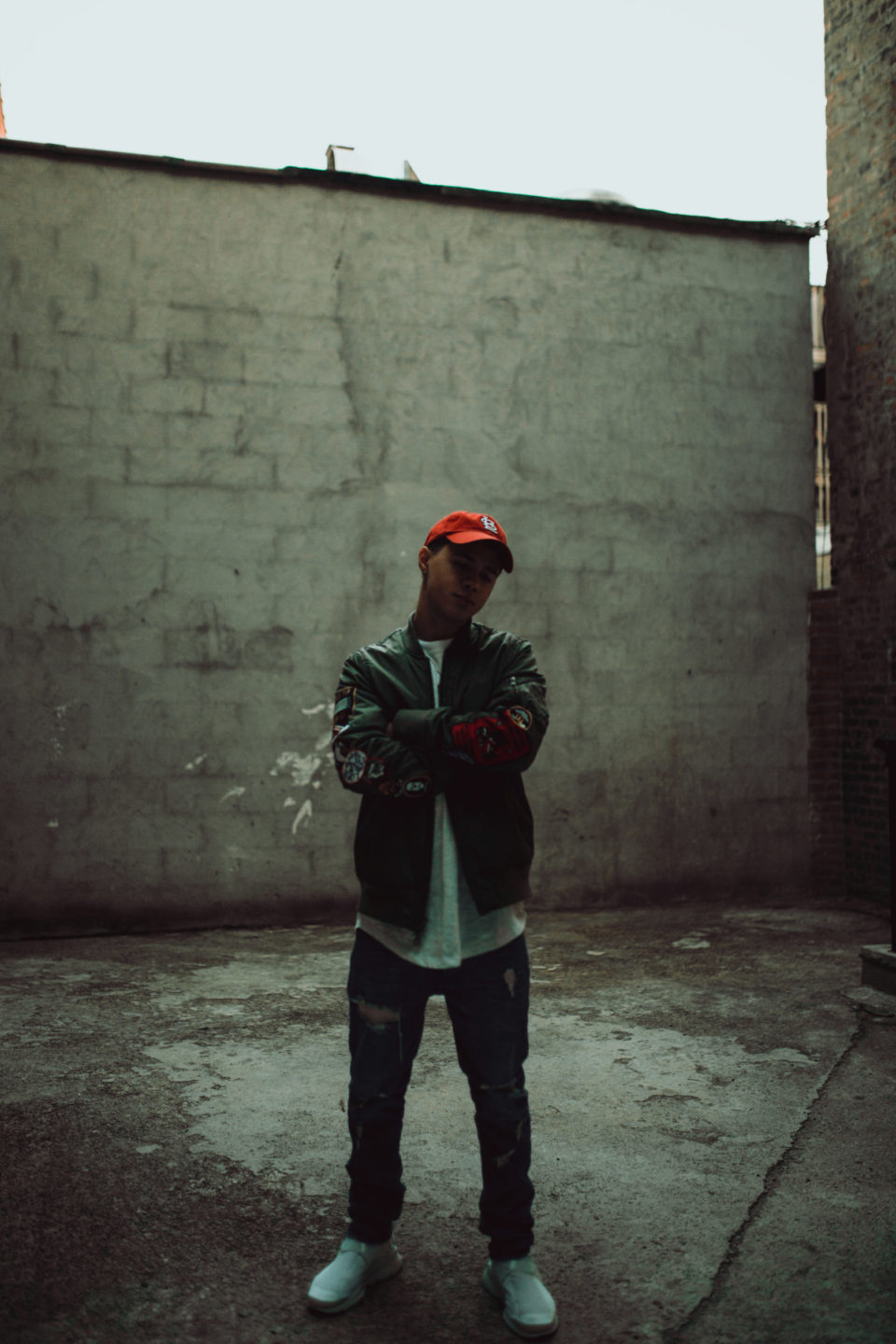 I interviewed Daniel last year for our It Was All a Dream series. In a span of just a few months, he grew to be this amazing artist with an EP and videos on the way. Daniel is incredibly hard working and talented. It's hard to believe he's only 18!
Catch up with Daniel Muñoz and see what he's up to now:
---
Nice seeing you again! 
Nice to see you.
I interviewed you a few months ago. What have you been up to since I last spoke to you?
I've been making a bunch of music, working on a bunch of different things. My EP is finished, and I've just been meeting a lot of people and trying to build my fanbase.
You've grown a lot in these last couple of months. 
Yeah. Since the last time I saw you, I don't think I had any videos out.
And now you have how many views?
I'm about to hit half a million.
Wow! Tell me more about the video, the inspiration for the song, and how you got it to where it's at. 
The inspiration for the song… it just happened. I went to the studio to work with Clutch, that was the producer. He made the beat, and then within an hour, we came up with the first half of it. Then I finished it and we were like, "Man, we got this crazy song." All my friends and I planned out the video, we ended up shooting it, and then just promoted it all over social media. I started a challenge and had a bunch of people posting.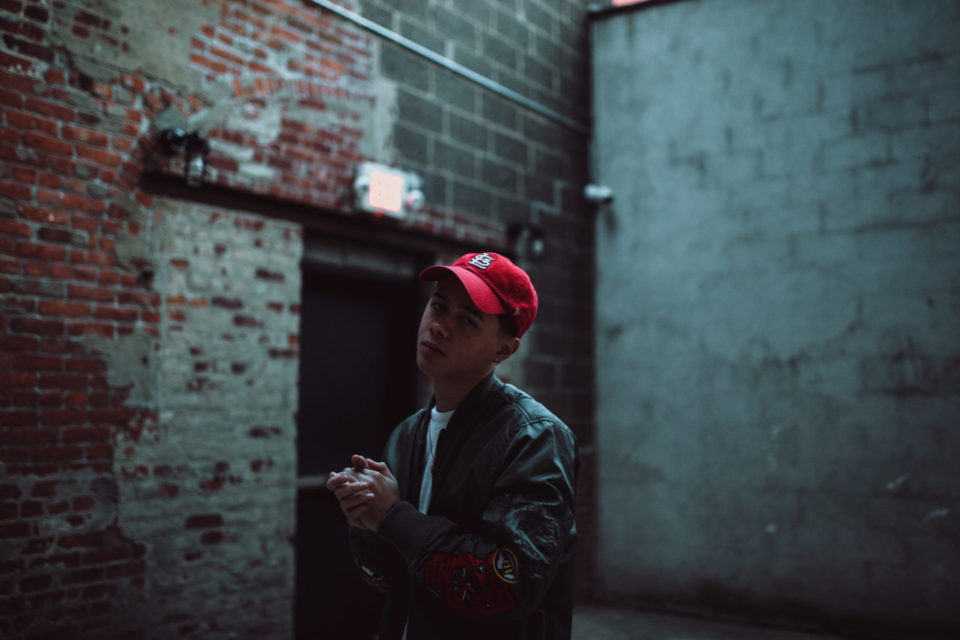 You're killing it on social media. You have a lot of really good ideas and you engage with your followers, your fans, you show them love. I feel like a lot of people who have a certain amount of followers don't do that. 
Yeah. That's the thing a lot of artists don't understand – they think they can do it without their supporters. Meanwhile, the supporters are the ones that get you where you need to go. That's why I try to interact with all of them.
Even the fangirls, the groupies. You're not dating anyone?
No, I'm not dating anyone right now. I'm just focused on me and my music right now
How old are you now?
I'm 18.
And you have an EP coming out.
Yes. It's 5 songs, it was released December 29th. It's called Until Next Time, so my first project ever. It's the first time I'm releasing more than one song. It's really cool.
What's the background story?
It's basically about me and a girl. She loves me, I love her, but we're not together. She sees someone, I see someone, but it's like we always find ourselves somehow connecting again.
Don't you hate when that happens?
Yeah, it's terrible. It's so annoying! You have to move on, but you can't. It's basically about me and a girl going back and forth with each other.
Is it a true story?
Yeah, it really is. Me and this girl have been going at it for, like, five years.
Where can people find it?
It'll be on Apple Music/iTunes, Spotify, Soundcloud. All the musical platforms.
What's your creative process? You have your inspiration. How do you sit down and get those feelings out with the right beat?
Well the first record that came about was "Love Me." I found the beat online and wrote the song in about 40 minutes, and it came out pretty dope. That's when I said, "Alright, I'm gonna hold this and make a project." I'm with a producer and he knows my sound already, so it was easy to go into the studio where he makes the beat and I already got it on the spot. I figured out a way to channel all those feelings from the past and just be able to throw it all into a record. So yeah, my process is emotion, being creative, and catching a vibe.
What's next for you?
I'm working with new people, big people, who I think can expand my career. I'm going to start planning out shows and just building up my fanbase more. Keep on going, making more music, maybe release another project by the summer.
What's your biggest challenge?
My biggest challenge is trying to better than I was yesterday.
What advice would you give somebody starting out?
Be consistent. Don't let criticism get in the way of your creative process because this is not an overnight thing. Just focus on yourself, don't really go out and try to work with one person or spend money to try to get with another person for features because it's useless. Spend that money on yourself. Focus on yourself. Invest the money into your work. When you're starting out, make music for yourself and your supporters, and just continue. And have a love for it.
Do you love it?
I love it. I really do. The first thing I think about in the morning is what I'm going to do to progress more.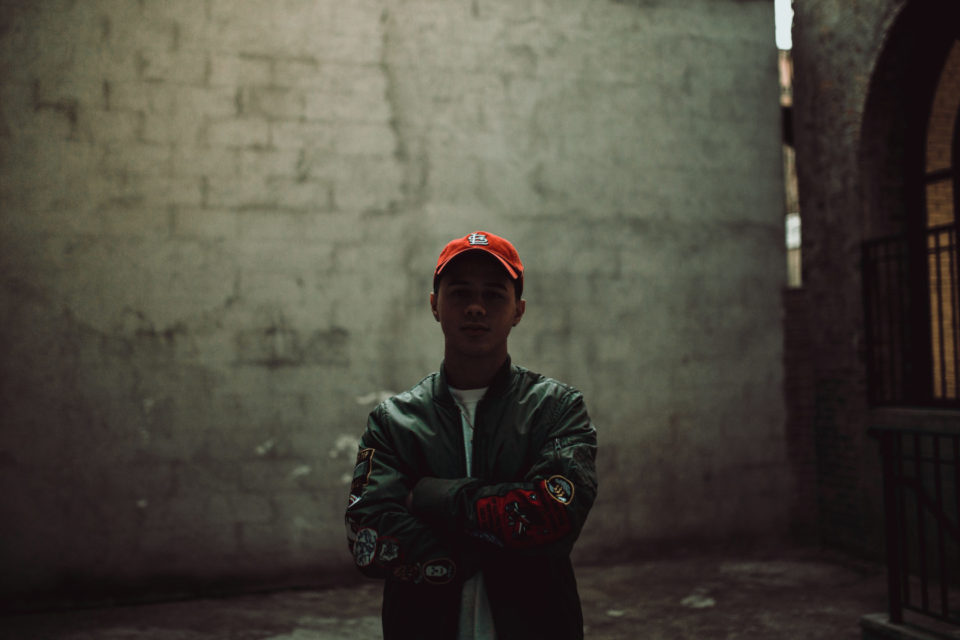 If you want to read more, you can check out our last interview with Daniel on the blog!
Follow Daniel on Soundcloud, Twitter, and Instagram, and check out his new EP now.