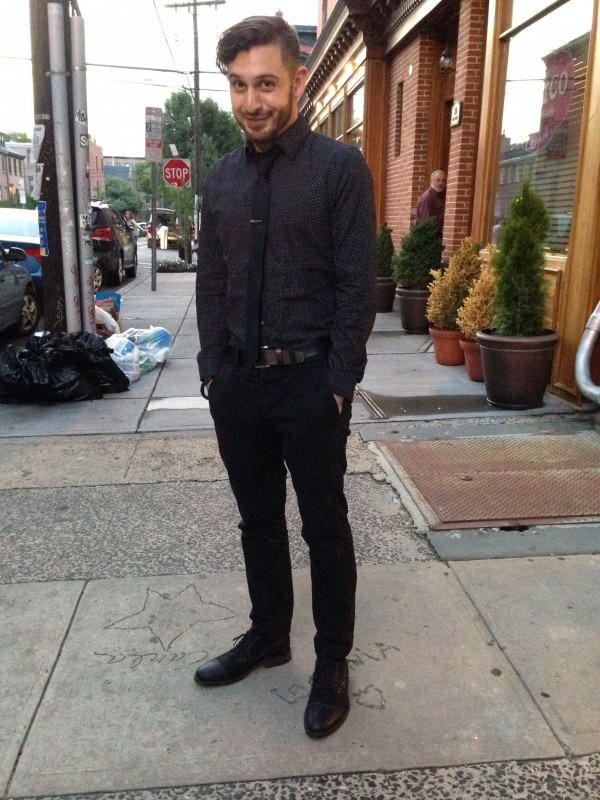 Jersey City is full of stylish people, which means I might never run out of people to write about! Daniel Joseph is definitely one of them, this kid got some major swag! I found Dan on Facebook through mutual friends. A particular picture of him caught my eye, a selfie of him wearing fitted pants, a button up shirt and a skinny tie. I have never seen a 24 year old dressed so impeccably!  When I found out he was raised in Jersey City I knew I wanted to meet him and find out more.  We met in front of hangout spot/hair salon/community center Balance Salon….Dan's got some major swag and he is such a doll!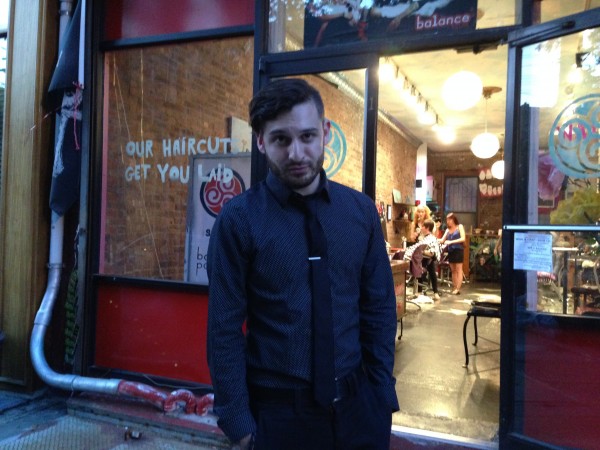 What's your name? "Dan Joseph."
How long have you been living in Jersey City? "My whole life"
Where in Jersey City did you grow up? I grew up downtown, I lived on 5th Street and then when it started getting nice my family moved me out to the heights for some reason so I just bounced around from there.
What do you do to pay the bills? I work full time as a systems designer for a point of sale company. On the side my super dope friend, Charles, and I started up this GEM company that we run together. It includes some talented homegrown Jersey City artists of all kinds….to give our talented friends an outlet to mash up creativity, good music, and art. I also DJ and host our shows.
What are you wearing? Right now I am wearing Clarks shoes, Levi's pants, Express shirt, Tie clip from Another Man's Treasure, and the tie is also Express.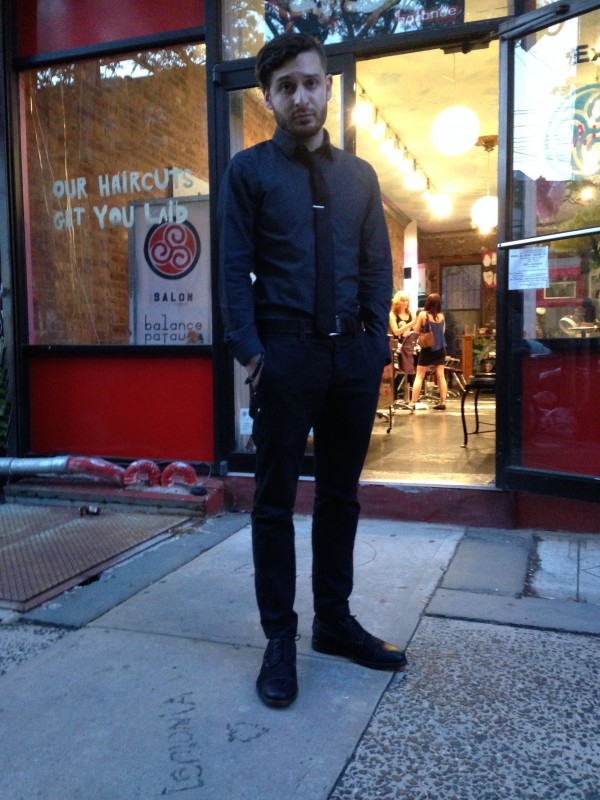 Where do you get your hair did? I get my hair done at Balance salon.
What's your history with Balance salon? I actually came into Balance because my father used to date the owner Carla and he introduced me to the place and I've been coming back ever since! That was a couple of years ago…. I actually worked here for a little while, I did their website, I set up their computer stuff and also did their reception for a little while.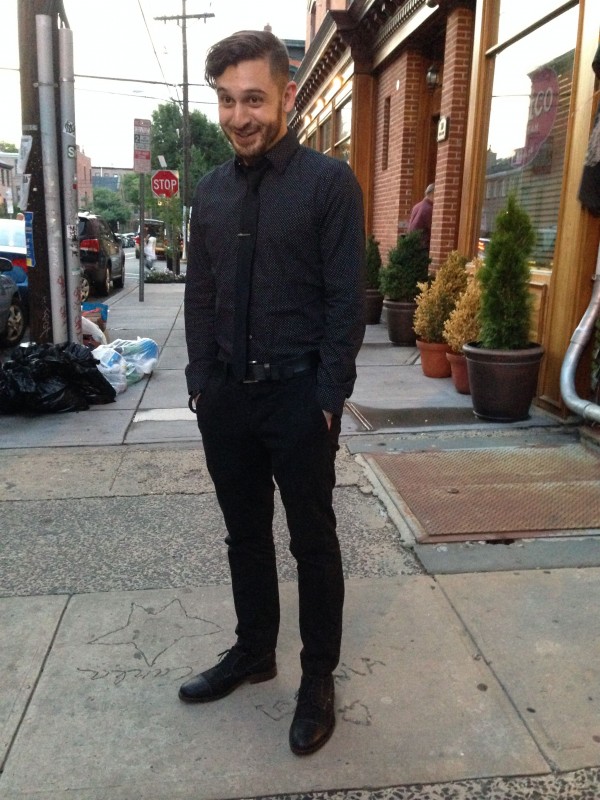 What is your favorite Jersey City hangout spot? I would say L.I.T.M , everybody is super cool…. or Balance.
What about a favorite food spot? Skinners loft is really good.
Any insider scoop on Jersey City? It's tough. Be careful who you hook up with!
That's a good one! What's a fun fact about you? I don't know if I can say them legally….