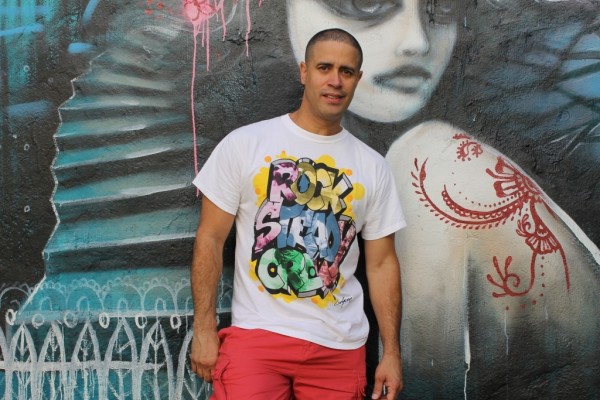 Crazy Legs  is a legend, a pioneer in the hip hop world. If you know anything about hip hop culture you've heard about Rock Steady Crew and about Crazy Legs.
In the late 80's my older brother was an incredible dancer (he still is) and I used to watch him dance and break for hours. We would watch b-boy videos together on MTV (when they actually played music videos) and VHS tapes. I remember growing up and know all about Crazy Legs and the Rock Steady Crew. Fast forward to when I was a teenager, I started taking breaking lessons at a local studio in Montreal (where I grew up) and my coach "Freezer" would always talk to us about Rock Steady Crew, he essentially made us study them for class.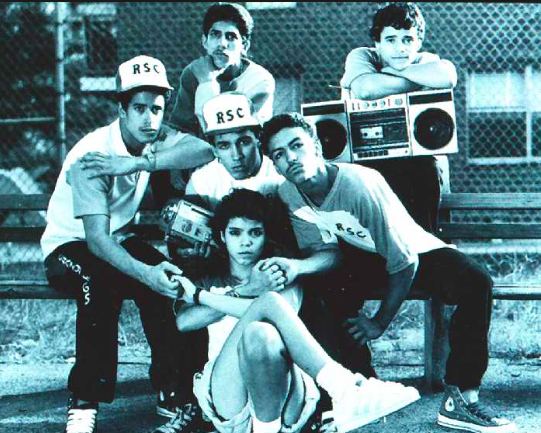 A few months ago, contributor Mary Sansait joined the ChicpeaJC team and pitched me her story ideas. She wrote Crazy Legs as one of her subjects.
"Wait. What? THE Crazy Legs? Rock Steady Crew's "Crazy Legs lives in Jersey City?" to which she responded "Yes." I nearly fell off my chair. My dancing idol lives in Jersey City! LIFE IS SO CRAZY. Crazy Legs grew up in the Bronx and moved to JC a few years ago! MJ set up the interview and when she introduced us I was completely star struck… I was so unprofessional, stuttering and shit. Crazy Legs was awesome, he is such a cool down to earth guy. He even agreed to meet me for a private lesson a few days later.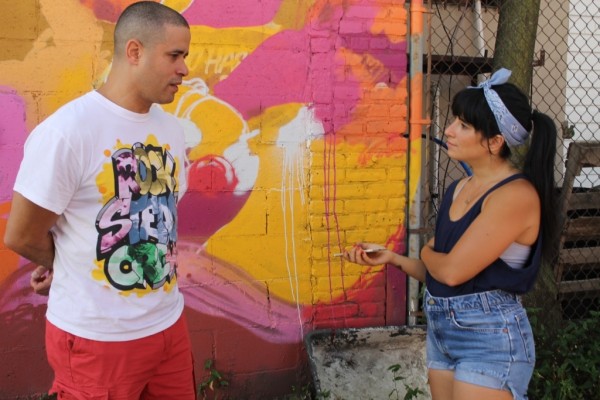 A dream come true. I got to practice with a legend. This is definitely an interview I will remember forever. #pinchme
What's your name? Crazy Legs from Rock Steady Crew.
What do you do? I do a lot, I represent my group Rock Steady Crew; I'm signed to Red Bull as an athlete. I promote events; I have a music festival I started in Puerto Rico called Puerto Rock Steady, and I'm a consultant.
Rock Steady crew are the pioneers of b-boying…. Rock Steady formed around '77 the dance existed three years before us, we helped it evolve, preserve and save it. In 1969, the dance was going through its first phase of fading out. Myself and other people that I met along the way were the ones responsible for reviving it.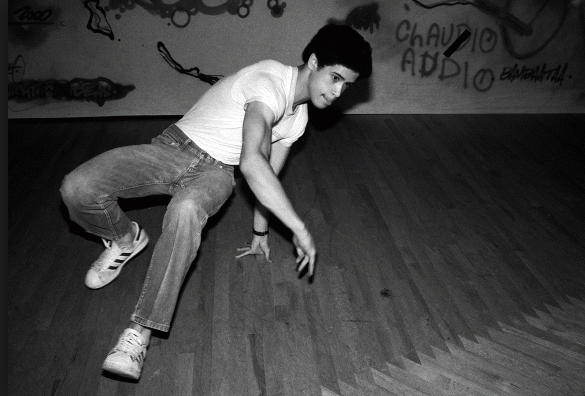 How did you get into dancing? I started breaking after the first jam I went to in the Bronx on 180th street and Cartonia Avenue. I had seen the dance before and I didn't know what it was about but I saw the dance at this jam; this is before they called it the hip hop scene. Breaking being the first dance of hip hop was the first thing that I was exposed to as well as graffiti, Dj's, and MCee's. Witnessing that all in one environment at that particular jam, I was blown away by the scene more than anything else. It wasn't about one particular thing, I loved it all.
That's awesome. I grew up watching your videos, you're like a crazy influence in the B-Boy world, how do you feel about that? I don't think about it. I just do my part when it comes to sharing the art, teaching and preserving it.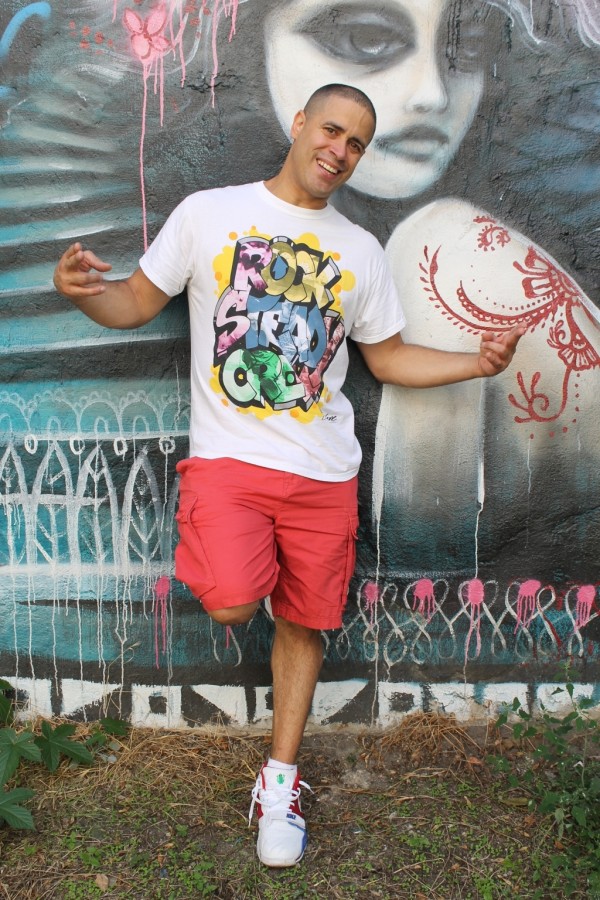 Do you still dance a lot? I teach a lot.
Where do you teach? Around the world, but next week I'll be doing something in Queens for a bunch of B-Girls; volunteering my time and efforts helping them with their foundation and things like that.
How do you feel the Hip-Hop culture has changed? Depends on how you look at it. Hip-Hop culture is fine, if you look at the industry for what it is and then you try to define it you'll realize it's just an element taken from Hip-Hop but not necessarily supporting Hip-Hop. It's almost an exploitation of art form for financial gain, by people that could care less when it comes to the roots of Hip-Hop. The positivity it could bring or the unity that it could bring. There are two different worlds, I'm not mad at them.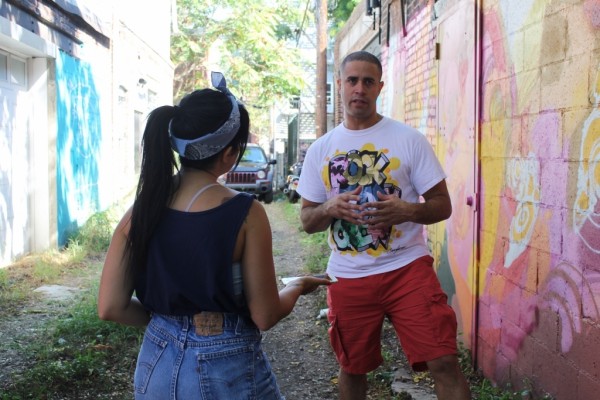 What brought you to Jersey City? I came to Jersey City just to be closer to my son.
How long have you been living here? Over ten years. Now my son is attending Cornell University so now he's left us.
Do you feel that Jersey City has changed within the last couple of years? Jersey City is night and day, it went from a ghost town feeling when I first started coming around to a hotspot. Especially right now, you have a very progressive and cool mayor, you have the art scene which is really sustained by the locals, and you have a lot of amazing restaurants that are coming up. With all the development around here, it's nice to see that it's not looking so much like in the industrial area, it's becoming a big community.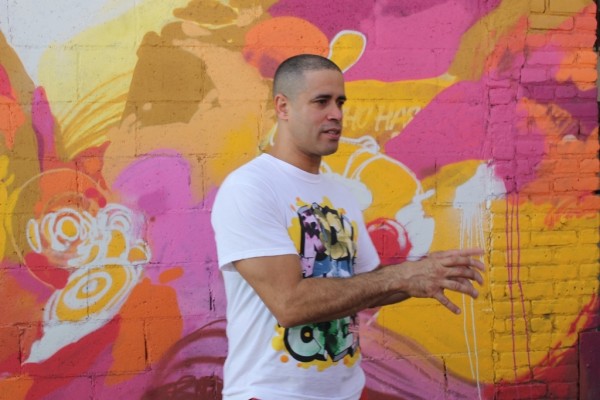 Do you have a favorite Jersey City hangout area? My house, I love hanging out at my house; I got my own music.
Do you have a favorite restaurant? I do go to Porta's sometimes and I go to Saigon Café, I like going to the Dominican spot on the corner of Grove, a block before Mercer. We always order from Komegashi, I love Komegashi; I don't really do the hangout thing but a nice place to go to for brunch is Skinners Loft, it's a good Sunday spot.
Do you have any upcoming projects that you would like to plug? Right now my main focus is my music festival in Puerto Rico, which is destination / vacation event for dancers, Dj's, and just people that love diversity in music. It's an event that was established to help create a tutoring program in Puerto Rico, as well as do my part in revitalizing the economy out there.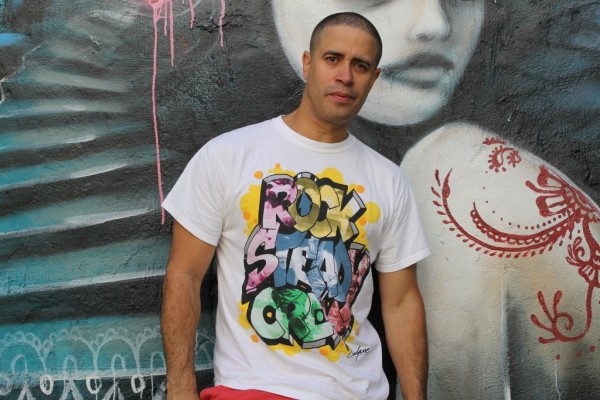 Your name is Crazy Legs, which is kind of obvious why you would be called Crazy Legs. How did the name come about? In junior high school, a girl by the name of Arlene Rosario, who's the captain of the cheerleaders was walking down the aisle of the auditorium and she saw me practicing. At that time, I lived in Manhattan where there wasn't too much breaking going on but she saw me and she said: "Eww he has some Crazy Legs." It just stuck with me; the cheerleaders started calling me Crazy Legs and then the rest of the school started calling me Crazy Legs, and then one day I got a shirt and put Crazy Legs on it.
What's going on with the rest of the Rock Steady Crew?
A lot of people are doing many things, you have B-Boy Ynot went back to school and is working for Arizona State University creating a teaching program over there as well for Hip-Hop dance or Hip-Hop culture. It's actually good seeing the practitioners adding the first-hand knowledge with the academia. I think it serves a better purpose when you do that. Right now a lot of the younger people are focused on school and when there's time to practice they'll practice but I'm heavily about pushing education.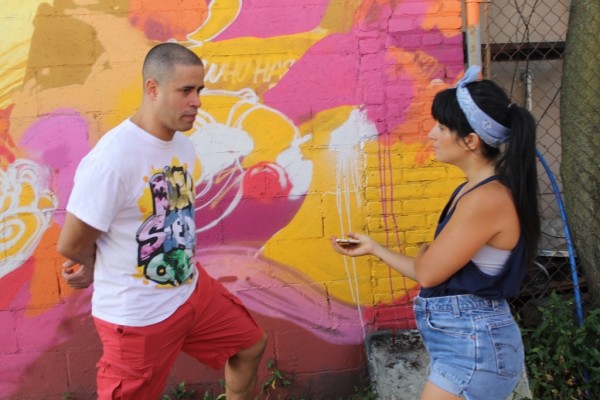 What about a reunion? We do that every year, we just did summer stage in Central Park. We do the Rock Steady anniversary at the end of July [and] we've been doing that every year since 1991. It can be anywhere from seven thousand to fifteen thousand people depending upon the venue we use.
What's your favorite B-Boy move? I don't have one.
All of them? Nah, I don't have one I just dance, when it comes to dance, if you truly love the music the expression is the best move. Expression based on the response to music.
Anything else you would like people to know about you? Last week I had a dream that I decided to open up a dance studio in Jersey City, so who knows maybe.
You should do it, I'll come.
Twitter @crazylegsrsc
Instagram: crazylegsbx