The previously shared interview about Carlo's Bakery with spokesperson Nicole Valdes has been retracted, as it was a segmented pull from our video interview including a tour of the facility and was posted without full context. Rather than place focus on the entire tour and interview, we focused on only one part of the experience. We apologize for the confusion caused by the published fragmented interview. Going forward, we will be more mindful of appropriately editing interviews and content being shared. We will focus on providing a true reflection of the amazing things being done by people in Jersey City.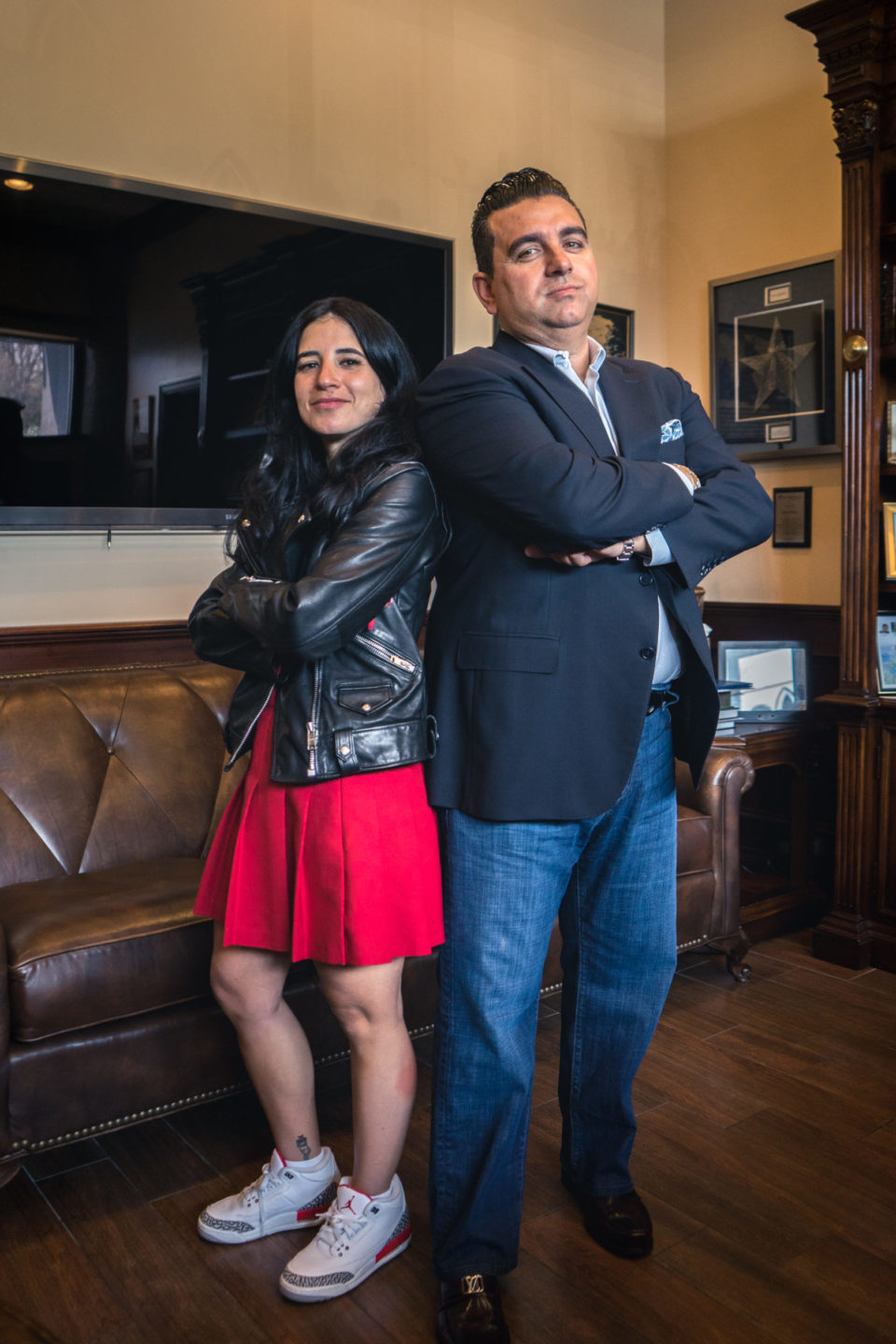 A few months ago, I posted on my social media that I was planning the blog's 5 year anniversary and was looking for local businesses to partner with for the event. When I got an email from Nicole Valdes, the VP of Marketing for THE Cake Boss, Buddy Valastro, I almost had a heart attack.
In the email, she said that they would love to donate a cake for my big anniversary. I was actually with my mom when I got this message and remember screaming out loud, "MOM, I MADE IT!" She nodded.
While I was on the email thread, I suggested that I had to come visit the Carlo's Bakery headquarters (which is located in Jersey City) for "research purposes" and for the blog of course, and asked if I could interview Buddy. THEY SAID YES. Can someone pinch me?
When I came for my visit, you could smell the delicious cakes from outside the warehouse (which is massive), I felt like I was in heaven. This must be what heaven smells like? Cakes, frosting, yummy stuff. Ugh.
Nicole gave us a tour and insight into their daily operations, I got to meet some of their awesome staff (who are also on the show) and then the honor of chopping it up with Buddy. He's so down to earth and passionate about what he does. This interview is definitely going down in the books.
And the cake they made for ChicpeaJCTurns5 was legendary.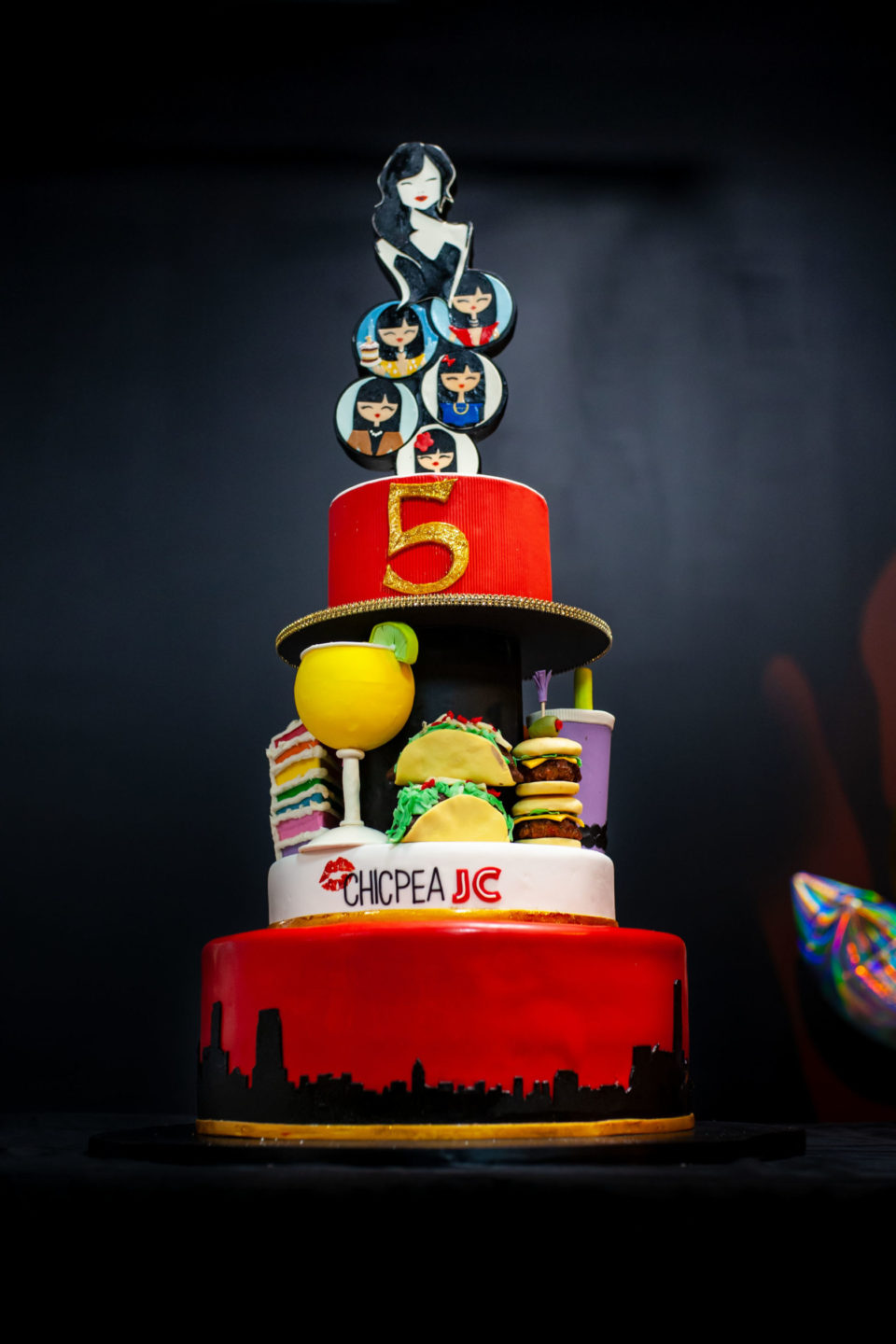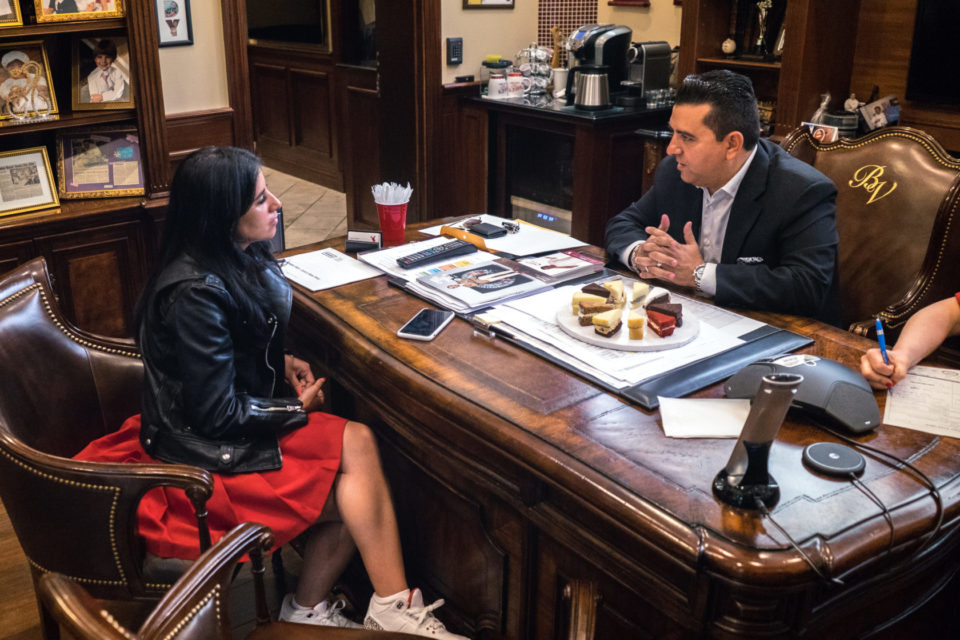 So, everyone knows you. But for the people who don't, what's your name and what do you do?
I'm Buddy Valastro, the owner of Carlo's Bakery and the Cake Boss on television. I'm a husband, a father of 4, a brother to 4 sisters and brothers in law. I'd say I'm an average guy; I'm about family, working hard, and enjoying life.
When did it all begin?
I mean, I've been in the bakery business since I was a kid. I was 11 years old. My dad was a baker, he owned a bakery and he was my hero. I wanted to be a baker, I wanted to be like him. Unfortunately, when I was 17, he was diagnosed with stage 3 cancer and I dropped out of high school to come help out the family business. He died 3 weeks later. At 17, I lost my best friend, I lost my dad. I had 30 employees, everyone was looking for me to step up because my dad was grooming me to step into his shoes. It was hard, it was really hard, but hard work and perseverance were able to get the bakery back on track. It was maybe 3 or 4 years after my dad died, I always had an artistic flair for the cakes so I had some fondant sent and I taught myself how to do all of it. I started putting beautiful cakes in the window. Being in Hoboken, it was great because you'd always have people walking by the window and it was like every season, it was a big deal. The people would ask, "What is Buddy going to put out?" One time, a lady who walked by was working for Modern Bride Magazine. She said, "We'd love to feature your cake in the magazine."
I said, "Yeah, why not?" It was like a dream come true to be in a magazine. It's sort of sad, too, because you think of all those magazines that kind of made me don't even exist. I got into Modern Bride, then I was in Brides, Today's Bride, For the Bride, all these different bride magazines. Once you do one, everybody wants you. Then they started doing these cake competition shows and to look for bakers, maybe they look in magazines and call people. I was really lucky because, being in New Jersey, the Mecca of the magazine foundation is in New York. All of the major publications had offices there. Once you got to know the editors and the people, they loved you. The magazine business reminds me of the TV business, it's like "hurry up and wait." Everything's like a scramble, like a mad dash. When they would call me and say, "I need a cake for tomorrow," a lot of decorators would say they can't do it but for me, I would say, "Yeah, what do you want? What time does it have to be there?" I became one of their decorators of choice. Once I got onto television shows – never in a million years did I say, "I want to be the Cake Boss." That wasn't in the cards. I grew my business because I became one of the premier wedding cake designers in the tri-state area. I probably had 60-70 employees at the time doing 30-40 cakes a weekend. I would take the orders, make the cakes.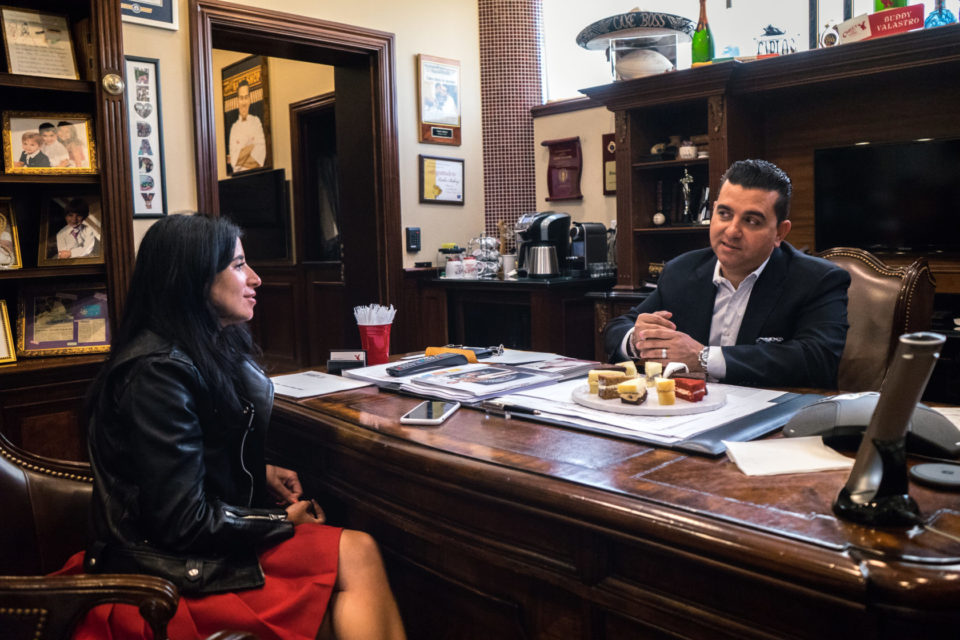 How long have you been with him?
Liz: I've been here since I was 18, so it's been 12 years now.
Buddy: She was the last decorator that I taught myself. She's the last of my ways of thinking and stuff. She's the best, very proud of her. She's really amazing and talented. She got married a couple of years ago. I wanted to make the cake –
And I made it.
You made your own cake?
Liz: I did.
Buddy: I was offended like, "You don't like my cake?" Seeing what she could create, you feel good when you teach people. We have a lot of people who've been here for a long time. We're very much an extended family.
Do you still bake and decorate?
It depends. Depends on the week and the day. They like to keep me out of it.
I think as a business owner, you sometimes move away from why you started it. When I started the blog, I was just writing. Then it grows and becomes a business and you're paying other people to write, then there's something lost in there. Do you ever feel that?
There's always that attachment. I just go in the back. Most of the days, I'm dressed to go in the back. I set up a lot of the production lines and work through things with them. We work as a team. If she needs me, she'll call me. Thank god she's one of the ones on my team who doesn't really need me as much, but when she does, I'm there. It just depends on what's going on in the day or in the business.
So your bakery first opened in Hoboken. Have you stayed in Hudson County all these years?
I don't live in Hudson County, I never really did. I was here 7 days a week and I still am. I feel like a son of Hudson County. I like to go home to the crickets, I'm about 40 minutes. My drive to work is probably one of my favorite things to do because I think. I'm a thinker. Whether I'm coming up with a new business plan or a new cake design. I come in and I'm like, "Liz, I have an idea." She's like, "Oh shit, another one?" I really think I am a visionary. I can see things and I'm not afraid to take chances.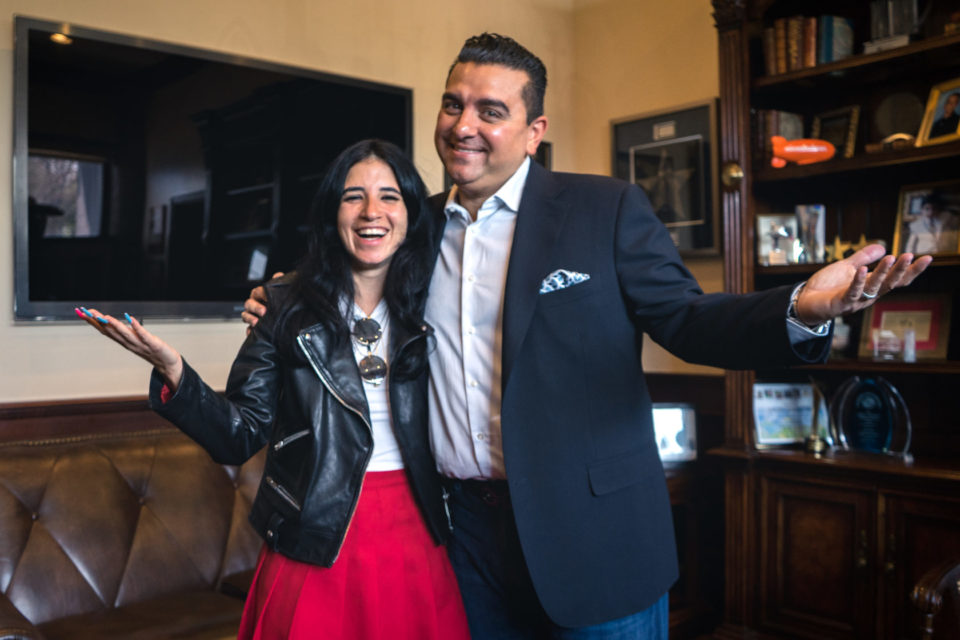 What was your biggest challenge in the growth of Cake Boss and the bakery?
There were a lot of challenges. In Hudson County, you've been the bakery of Hudson County for all these years. Now all of a sudden, you get hit with tourism from all over the world. I really care about the community, I love the people, it's made me who I am. I never forget where I come from and try to articulate to those people to let them know they mean so much to us. We did things like if people showed their Hoboken ID, they don't have to wait in line. The lines now are not as bad as they were. It's not like it was during the beginning of Cake Boss. It was hard then. The other thing is maintaining the growth. Believe it or not, I really care about my product. I use the best ingredients, we don't use preservatives, we do things the old fashioned way. I don't care if it's 10 extra steps. If it's going to change the integrity of the product, I don't want it.
How do you stay in shape with all this cake?
Oh my god, I'm back on a diet right now. It's hard. It's not only cake, I love food. My wife's a good cook and she's skinny!
How does she do it?
I don't know! She eats too, it's not like she doesn't eat.
It's about balance, right?
Yeah, now I'm down to the wire. I want to lose like 10 or 15 pounds before summer really kicks in. I just try to cut back different things here and there. Not take the second plate of dinner.
Do you have a favorite restaurant in Hoboken or Jersey City?
I've got a lot of them, it depends on what you want. The biggest thing for me is lunches. Getting a roast beef and mutz from Fiore's, or a steak sandwich from Piccolo's or Biggie's. Anything like that is incredible. I always go to Trattoria Saporito, it's one of my little spots. We've been going there for a long time. I like Leo's to get some bar pies and mussels. It depends on what you want. There are so many great places, depends on what you're in the mood for.
Right. So you mentioned you're meeting Bobby Flay after this.
Yeah, I'm going to see Bobby Flay. I've met him a few times before.
You know everyone, you're Cake Boss!
Honestly, I remain who I am and I'm humble. I have so much respect for Bobby Flay, he's a great guy. For me, if you ask what I do outside of work, I'm here 6-7 days a week every week, guaranteed. On the weekends, I'm home. Home with my wife and kids. It's not like I got out. My family and friends come over.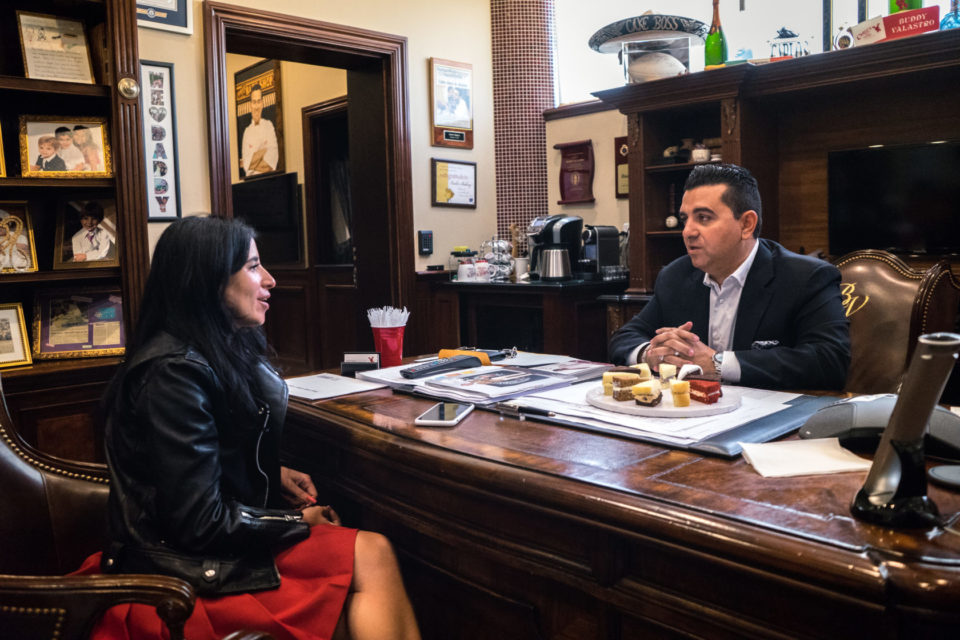 You're a good family man.
That's what I do. I go down the shore, I go fishing. I've been fishing for the past 4-5 weekends. That's how I am.
Do your kids want to be a part of the business?
I would secretly want them to, but I don't want to push them. I want them to find what they want. I've kind of diversified myself in the sense that I have multiple strategic businesses. I own a production company that makes the TV show. If they want to be in TV Production, they can do it. There's always something to do. I think they probably wind up going to school and coming back to the family business, which would be amazing to carry it on. I love Jersey City and Hoboken, Hudson County. It's where my heart is. I'm proud of where we come from, proud to make content to reflect us in a good light and show hidden treasures and gems we have here. Places like a Carlo's Bakery, like the restaurants I mentioned in Hoboken and Jersey City. Realistically, we're creating jobs for people in New Jersey and doing the right thing. I believe in being good, good karma, and giving back. I do it because I want to do it, not because I'm looking for publicity or anything. We have the homeless shelter right here. You know how much stuff we give to them every day? We do it because we want to, not because it needs to be shared.
What's the most ridiculous request you've received cake-wise?
We get them all. It comes down to if you can dream it and afford it, we'll build it. I'm a crazy lunatic.
What stands out, though?
Stuff we've done? The finale cake I did on Buddy vs Duff was pretty wild. That was just me and Ralph. We did the work of probably 10-14 people in 4 days. It was intense and crazy. What I've been good at as an owner and boss is identifying unique skills. If you write well, I'll let you write. If she decorates, I'll let her decorate. If he sculpts, he sculpts. What happens is you come up with an overarching dream. What's your cake, what'll it look like. We identify the sculpted parts for the artists, the cake parts to be made. Segregating the work and acting as a conductor, orchestrating it, helps it play like a beautiful symphony.
It must be fun having an idea and having your whole team execute it and seeing the final product. I think what would bother me if I was part of it is you're doing all this work for hours and days, and then it's just consumed.
That's all sticker shock, you know. After all the cakes we made, we don't get that because we want people to make the cake and be like, "Oh my god, it looked beautiful but it tastes delicious, too!"
When it works, it's amazing. On top of that, I also feel like I can visualize things. If I talk about a cake, in my mind – and if you watch the old episodes of Cake Boss, you see an infographic, that's what happens in my mind. If I drew it, you'd be scared because I'm not an artist. I could really see it, and when you have someone like Liz or Ralph who've been with me for so long, we have an inside thing. We understand. I could say I have this idea and she's visualizing it, too. It's a tight knit circle.
What's your favorite part of being a part of this team?
Liz: Honestly, it is a team. We do anything from 80 to 100 cakes a week and there's not a lot of us, so when we get an idea, we all work on it. We don't see it in our own spaces like, "Well, this is all I'm doing and then I'm done." We have to plan out the size of everything and how it's going to fit together. I'll work closely with Ralph and the other decorators to make sure everything works so at the end, we can say it worked. And then it's over. Everything's week-based.
Buddy: You have to remember, if you have a wedding, we have to make that cake. It's not lie, "No, it'll come next week." We have deadlines that are hard, guaranteed. We take it to heart. You meet with someone, you connect with someone, the last thing you want to do is disappoint them at their wedding or their party day.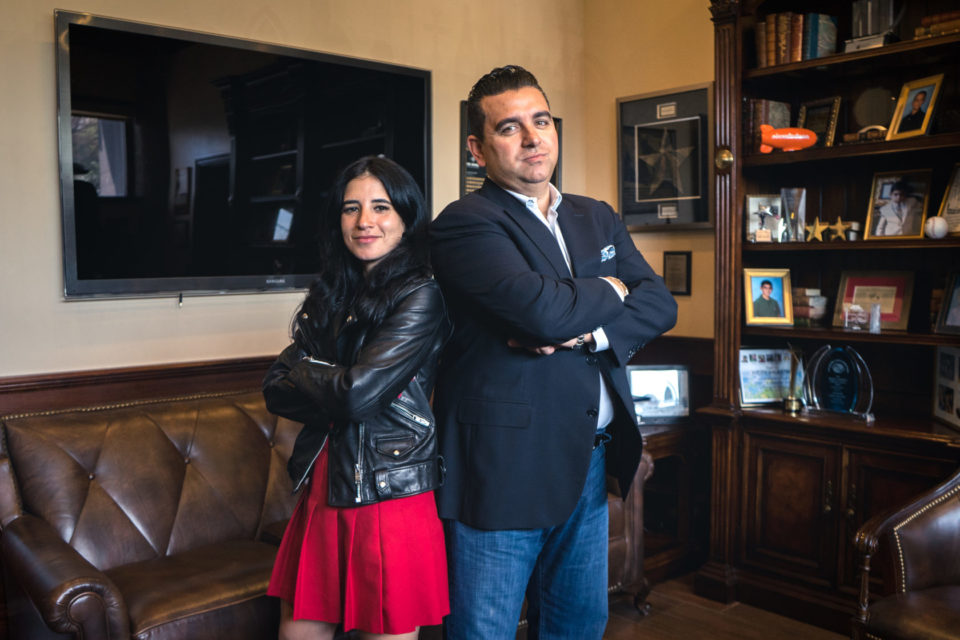 This is a big responsibility – birthdays, bar mitzvahs. I can imagine how stressful it is. Like if it's a bar mitzvah, you've got your family coming, they're all waiting for the cake. What about transportation, what do you guys do?
There's mistakes. We're human. I'm not going to sit here and say we're perfect. Some things go wrong. You have to be able to be honest with your client and make it right. That's how I always ran my business. We're not perfect. We've got a good 98%, 99% success rate. Over the years, you put failsafes in there. You learn from mistakes.
Liz: You stop short in a car, then you've got to come back and remake it. It's not fun.
It gives me anxiety. People transporting cakes to the brides, WOW.
And if you watch Cake Boss, our delivery boys aren't always the sharpest tools. Just saying! So we put failsafes.
Is there anything else you want people to know about?
We had the premiere of Cake Boss on May 18th on Discovery: Family. It's been about 300 episodes.
Awesome. Thanks for having me!