I recently had the opportunity to take a Peleton class in NYC led by Ally Love.  It became evident right away that Ally is one of those people who glows from the inside out, who has one of those high-energy, positive personalities that radiates happiness.  The class came and went, and when it came time to interview someone for this next post, there was no question who I wanted it to be.
Ally is a woman of many talents.  She's a model/fitness instructor/Adidas ambassador/Brooklyn Nets host…just to name a few.  She's also founder of an empowerment blog and organization called A Love Squad.  Here's a conversation with Miss Love on living her most fulfilling and authentic life and career, how she got to this point and what we can look forward to seeing from her in the rest of 2017.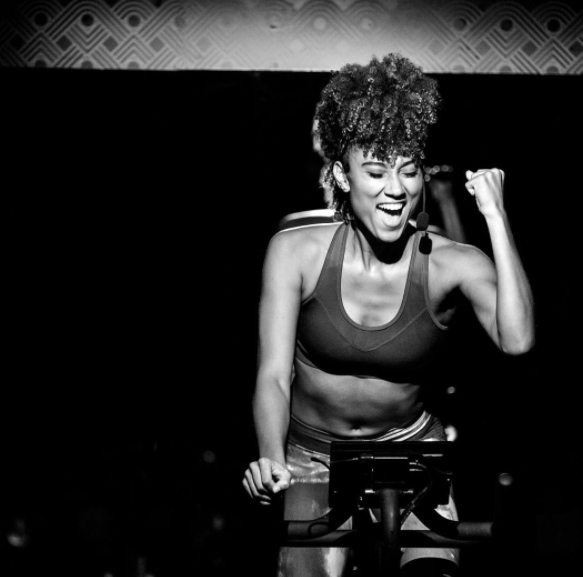 Courtesy: @allymisslove
For people reading this right now that are feeling inspired thinking, 'I want to do that,' what's your biggest advice?  What was your biggest learning curve or experience so far throughout this path?
Biggest advice is researching people who do what you want to do, read about them, look them up, and narrow it down to your top three people who are doing something similar.  Take their advice, take their classes. Learning is all a part of getting where you need to go.  There's no way to feel like 'Oh I've made it.  I deserve to get this audition,' or 'I deserve to get that job.'  You have to continuously learn, continuously recreate yourself. 
So putting yourself in front of those people who are making those decisions is by getting into classes, signing up, living that lifestyle, being around like-minded people that can help you transition and give you advice.  That's pretty much a big part of getting where you need to be.  Just by saying you naturally are talented, everyone is naturally talented.  Everyone can do most things.  The only way a few people do those things is that they position themselves.  They're continuously learning, taking classes, by living and meeting new people and networking through those avenues.
I'd say my biggest learning curve was when I started hosting for the Nets…I stopped taking hosting classes and I felt like I wasn't growing my first season.  I didn't have new vocabulary.  I was saying the same things over and over, and I realized it was because I hadn't taken classes.  I hadn't been around people who were hosting in a very long time.  So that is when I realized classes are essential.  I take them all the time. 
How did you tap into a.) realizing your strengths and b.) making them become a reality?  What's your drive?  Who/what motivates your most?
Malala Yousafzai inspires me because she stands up for women's education, and with knowledge women can rule the world. Also,  @RobinNYC/ Robin Arzon inspires me. On days I'm feeling down or slow or sluggish, I would see her posts and eventually, I started following her on social and she became a friend of mine. But before that, I saw how her posts, or her language, or her way of life literally empowered me when I woke up in the morning to get up and want to do better, want to be better, want to push my limits, want to workout, juggle my professional schedule, spread love in the most positive way, in the most authentic way.  And that's my drive. I want someone to feel like I feel when I'm inspired by another human being.  That's what drives me, and that's what motivates me most.  That thousands of people can become millions of people.  I think my dream is not just limited to my social media followers, or just people who have Peleton, or Nets fans who visit Barclay Center, but can expand across people from all over the country and the world.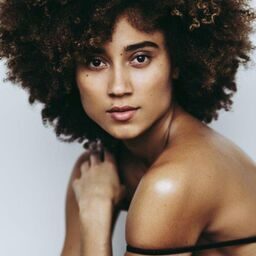 Tell me more about  A Love Squad.  How did it originate? What is the goal of it? I saw on Instagram you had a Love Squad bike and brunch recently?  How can people get involved?
So I'm putting out a video about what Love Squad is.  It is an inclusive collective where we meet up and support each other, whether it's virtually or in-person, on getting better, getting healthier, and being our best selves. Sometimes it's not easy to get up every morning and feel motivated, or maybe look at Instagram posts and want to do something.  Some of those mornings are challenging.  We all have them, and I'm no different.  I've had those experiences, and I felt like I wanted to provide a platform for anyone who felt the way I was feeling and for those times I wasn't motivated.  And I also wanted them to be able to get information around being healthy that was easy and digestible.  Short snippets of information of people's experiences, of Q&As with instructors, insider information from those movers and shakers and trend makers in NYC, and I decided a blog was that place. 
Also to help my career as a host, I needed to work on my writing skills.  This goes along with taking classes.  I started taking writing classes, and the only way to get better with writing was to write.   This was a platform, a way for me to continuously write, hone my language skills, work on my grammar and work on how I speak on paper, as well as in person.  So that's when Love Squad became- yes Love is my real last name- and I didn't want it to be like a clique or want it to be something trendy.  I wanted it to be a group of people, a collective.  "Squad" seemed like the best language.  We wanted to differentiate ourselves because we talk about sports.  Sports is a big part of it. I like women that are a part of that sports arena.  Whether they play sports or not, they are part of that lifestyle and that sports mentality of waking up everyday to compete.  So I created Love Squad, my blog.  Started writing, nothing fancy.  Didn't get too caught up on the aesthetic or the language, just started putting content out there.  I figured consistency was key and literally after a month of launching, Adidas reached out and they loved the content I was producing, and they wanted me to produce content on my blog for them as well as on the adidas.com website, and that was a clear indication that this was the right thing for me to be doing, that I needed to continue.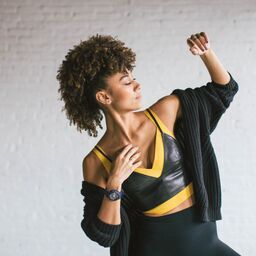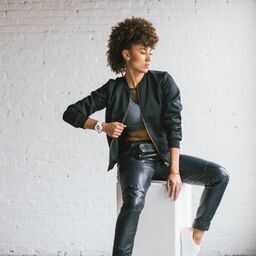 After becoming a Peleton instructor a little less than a year ago, I hired a team to run Love Squad. Being basically a part of the slash generation where I have five jobs, I realized I can't do it alone.  And that's also a learning curve that I recently encountered is that I need to trust people that I need to hire. I can't micromanage them, and they took over A Love Squad.  They're the ones producing the events, the content, interacting with our followers, creating and building our social platforms, and so now we've moved onto doing small events where people can come out in the city whether they're just in town or they live here, we can work out together, we can talk about what it means to support each other, what we're going through, what our mission is and how they can basically go about it.  They can come and go as they please.  If there's an event that works with their schedule, we invite them to come be a part of it, talk about what plugs in, what works for them, what is essential in learning and growing and becoming a successful woman.  And that's what we want everyone to experience in these small meet-ups.  So our first one was the ride and brunch, and it went really well.  Our second one is we're doing boxing and juice after, but for all the Love Squad Socials, they can go to ALoveSquad.com and keep updated or @alovesquad on Instagram.
What's a typical day like in your schedule?

 

Or what is the beauty in not really having a "typical day" with this type of career path?
Just like you mentioned in the second question, there's no such thing as a typical day for me. I do plenty of things. I'm part of the slash generation  because I have about five jobs. I am the founder and CEO of Love Squad, ALoveSquad.com, full-time model. I host for the Brooklyn Nets, I'm a Peleton instructor.  Then I'm an Adidas ambassador, contracted. 
There's no real typical day. Basically each day, I have to take care of myself.  Whether that means getting a workout in for my personal self or riding my class at Peleton on the days that I teach.  Usually I have castings or meetings that are set up by my agent at my modeling agency to either book jobs such as commercials, photo shoots, E-commerce shoots, or build relationships to further help me along as my brand of Ally Love.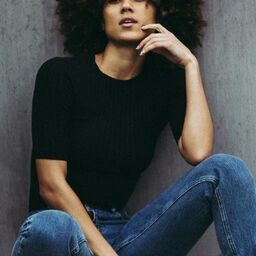 Then sometimes I'll have Love Squad meetings with my team.  It's a team now of four women instead of three.  It's grown within the last couple of weeks.  So we have team meetings to brainstorm, to build out strategies and see what we've executed.  We're really putting a lot of momentum around Love Squad socials and our small speaker series, so what that means is eventually we will have more consistent, once a month meet-ups where we workout, we bond, we all workout for one objective which is what Love Squad is.  Then I'm always writing content, whether it's the editors' note on A Love Squad- we call it a "love note"- obviously because it's from Ally Love. 
And then most times during the season, I have forty-one home games plus play-offs and pre-season for the Brooklyn Nets.  So in the evenings I have games. My day usually starts sometime around 5:45/6am and could go anywhere from around 6 to 10:30/11pm, depending on if I have a game or not.  In between that time, I often travel, whether it's for Adidas or personal business stuff, or modeling, and then I also make sure I try to get some quality time at home for myself where I'm literally doing nothing but laying on the couch just thinking.
So many fitness gurus, bloggers and celebrities seem to give these cliche answers about beauty and fitness secrets, like, drink a lot of water.  You seem to be pretty open about having good and bad days on social media.  Give us the nitty-gritty.  What is one truthful, realistic piece of advice that holds true to you about staying motivated about working out and living a healthy lifestyle that no one seems to be addressing? 
Not everybody loves green juice.  Not everybody wants to eat kale.  Not everybody wants to have quinoa.  I don't want to – and this is something I talk about with my team – as women, I don't want to pin ourselves down like we have to have a nice plump butt, a small waist, we need to have a six pack, we need to drink green juice. No, being the healthiest you can be is subjective.  Everyone is an individual, uniquely made.  But we're all human, so I love that my team is working on producing content for all people.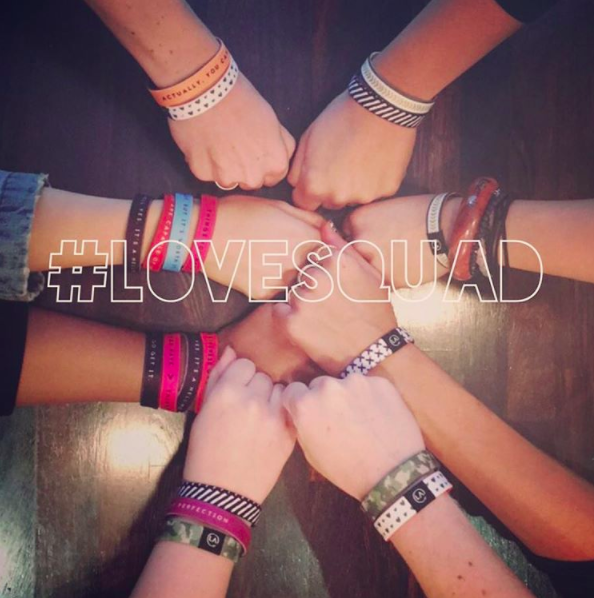 Courtesy: @allymisslove
The reason why inclusivity is such a big brand value of my brand and Love Squad and what I bring to Peleton is because no one takes a fitness class the same way.  I don't care if you're the fittest person on Earth.  I don't even know if that exists really, except whoever won that decathlon, but it doesn't matter your range of fitness or how smart you are.  At some point, everyone wants to do their best.  Everyone wants to do what they need to do.  It's all subjective.  So that's the one thing that I don't think everyone is really addressing. You don't need to be like me. You don't need to be like Mike. You need to be like you, and figure out how that works for you and where you operate best. 
I guess if I were to sum it up into one line, it's the measure of success is unique and individual.  So the metrics on your success should be determined by you only.  And you need to decide what does success look like and how you need to get there.  Seeing how people do it and learning how to recreate the wheel is good information.  The way you digest that information and apply it should be very individual.  And I don't want to get into, like, the only way to get skinny is if you do no meat, if you don't have carbs, if you do this diet, if you're vegan. No way! Everyone gets to a point of success completely different.  The way you were brought up adds a different value, or attributes to how you're going to get somewhere.  Because not everyone is brought up the same, that's a good example of seeing what people decide to do for themselves. You have to tap into that individuality, those individual experiences.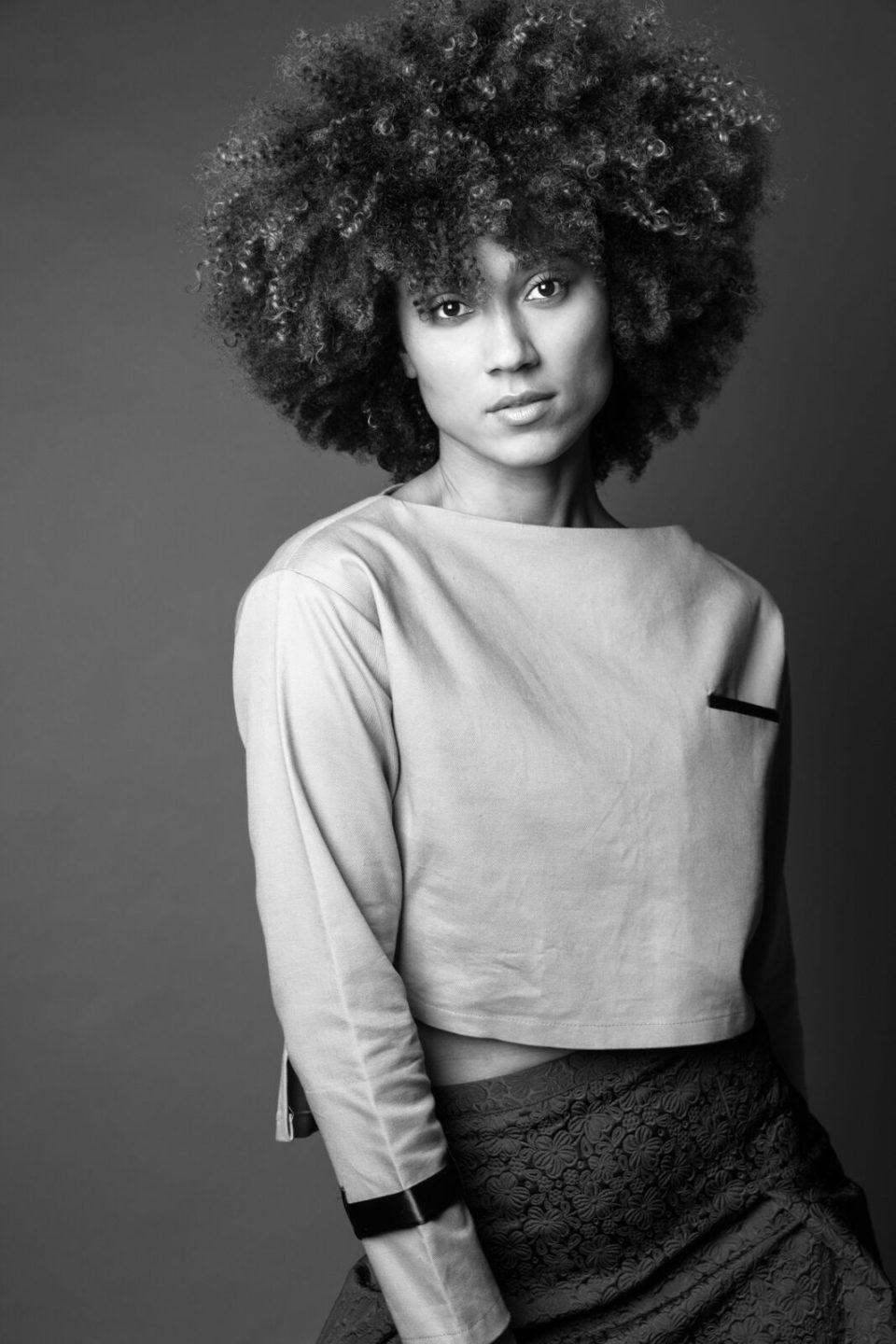 And healthy living – I went to a panel where they asked eight experts on stage 'What is wellness?' And I tell you, if eight experts on stage could not answer or come to one conclusion on what wellness is, this is how you know wellness is subjective.  So that's what you need to get into your head, and that's what I think we might be missing the mark on 'Drink a lot of water! Drink a lot of green juice! Eat only meat and vegetables! Don't have carbs! Have lots of carbs!' No way, you need to find out what works for you, and stay in that area. 
You've lived in Miami, New York, and now you're currently in Chilltown Jersey City.  What do you love about living here?
I love that it is growing, it's multicultural, and our food scene is becoming much better. It provides an urban lifestyle city feel with the calmness of a rural area.  I love Jersey City because you have that city element, that city vibe, but without the hustle and bustle.  I love being fast, I love going fast.  You can clearly tell I talk fast [laughs], but it's nice to change the pace.
What are some of your favorite Jersey City hangouts
Hands down Bucket and Bay Co. ice cream! I love this spot.
What can we look forward to seeing Ally Love do in 2017?  Any upcoming goals or projects? 
My Adidas new campaign just launched. It's the women's 2017 Here to Create Campaign. The website/social assets show the commercial.  It's a live commercial that runs nationwide on TV, billboards across the world and my face is pasted across the new 5th avenue Adidas store as well as the Houston Store. I plan to continue with Peloton as they are a fast emerging company, and Love Squad Socials will get bigger and better.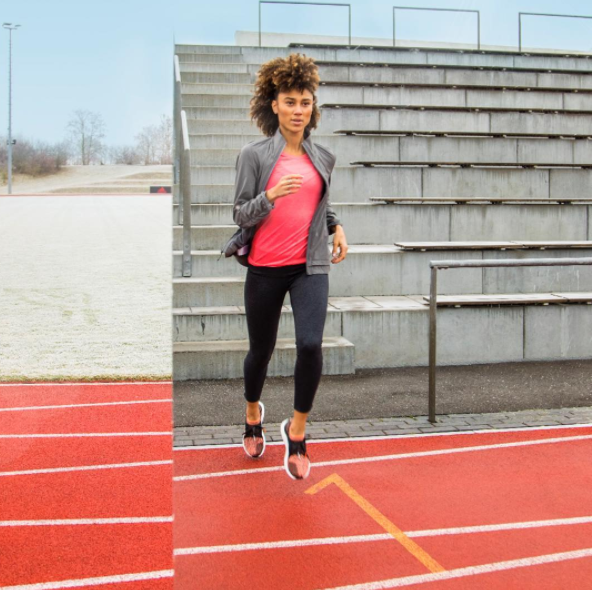 Courtesy: @allymisslove
What is a random or silly fact about you that may surprise people?  For instance, I was an insanely picky eater throughout my whole childhood, so I never ate a PB&J sandwich until I was in college!
I love doughnuts – I don't discriminate – I love all kind but glaze are my favs.
You recently went to an Adidas women's conference in Berlin.  How was that?  It looks like you had an amazing experience and got to meet a lot of other inspiring ladies.  What was that like?  What does it mean to be an "Adidas woman?"  You must have been so excited when they first contacted you to be a part of all of this.
So, what does it mean to be an Adidas woman?  Adidas reached out to me because I created ALoveSquad.com, a blog geared towards digestible, easy information around fitness and health and a movement that is established on women and men working out across the country, across the world at the same time for one objective to better themselves through virtues such as patience, confidence, pride, health, wellness…all these types of virtues.  And basically Adidas caught wind of my blog after it being live for a month, and they saw what I was writing on Instagram and how I was living my life in that I do have health and wellness as a lifestyle.  It's not just something I talk about.  It's something I live, I breathe and that I'm a real human being.  That I don't only do fitness stuff and want want a six pack.  I also host for the Nets, I'm in the sports lifestyle.  I speak out for equality.  I stand for all these just things. 
So we went to Berlin in November to be a part of a group of about maybe nine or ten women who are from all different backgrounds, who do all different types of things.  It was truly inspiring to me because I recognize that they're a reflection of who I am, and I'm a reflection of who they are.  And it's great to have this group of creatives that's also backed by Adidas because sometimes I get caught up in 'What am I doing?  What am I not doing? Oh, I'm doing nothing with my life.'  And then I look around at the women who I'm connected with, who I'm surrounded with, who I've built friendships with, who I work with and I recognize that and I realize that they're a reflection of who I am, where I'm at with my life and what I've been doing and that I'm actually on the right path. 
We did Berlin and we did Nuremberg, which is where Adidas was founded by Adi Dassler, so we got to do a tour of the grounds of where the first Adidas was established,  and we saw some of the iconic shoes and the first creations that Adi Dassler created when it came to footwear.  I got to host a panel in front of almost 2,000 employees with the women that I did the 2017 womens Adidas campaign- the commercial went live during the Oscars this past Sunday so that was crazy.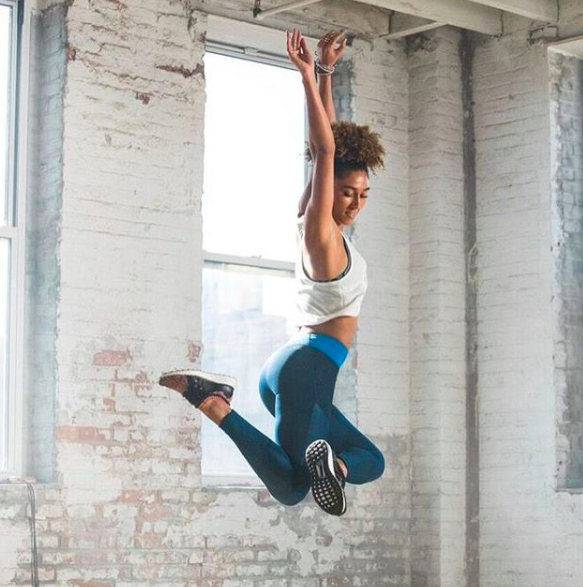 Courtesy: @allymisslove
But yes, I was excited to be a part of the brand.  The most important thing about being a part of a brand and being aligned with the brand, with Adidas or any brand I connect myself to or that I attach myself to online or in real life is that their mission is in line with what I'm living everyday. That I'm not just selling or the face of a product just for money.  That this product actually has a mission that betters humans, that is a better way of life or that is self care.  So that's a real important part of aligning with the brand.  And Adidas allows me to be the brand because I'm already the brand.  So there's nothing I need to change or that I need to do to fit into Adidas.  I am Adidas.  They allow me to be who I am, so that's the most incredible part about that organization and that company.
Follow Ally on Instagram and Twitter: @allymisslove
For info on Love Squad socials, visit www.alovesquad.com/events