In Jersey City, we've had a bunch of celebrities and public figures born and raised here or even just living here for a few years. Here's a bunch you may or may not have known about!
1. Martha Stewart
Martha Stewart is a prime example of a businesswoman. She's written books and is known for her cooking, her television shows, magazine Martha Stewart Living, home and craft items, and plenty more. She was born here, lived on 33 Stagg Street, and her grandfather Henrik Kostyra owned the tavern on the corner of Liberty & Spruce.
2. Queen Latifah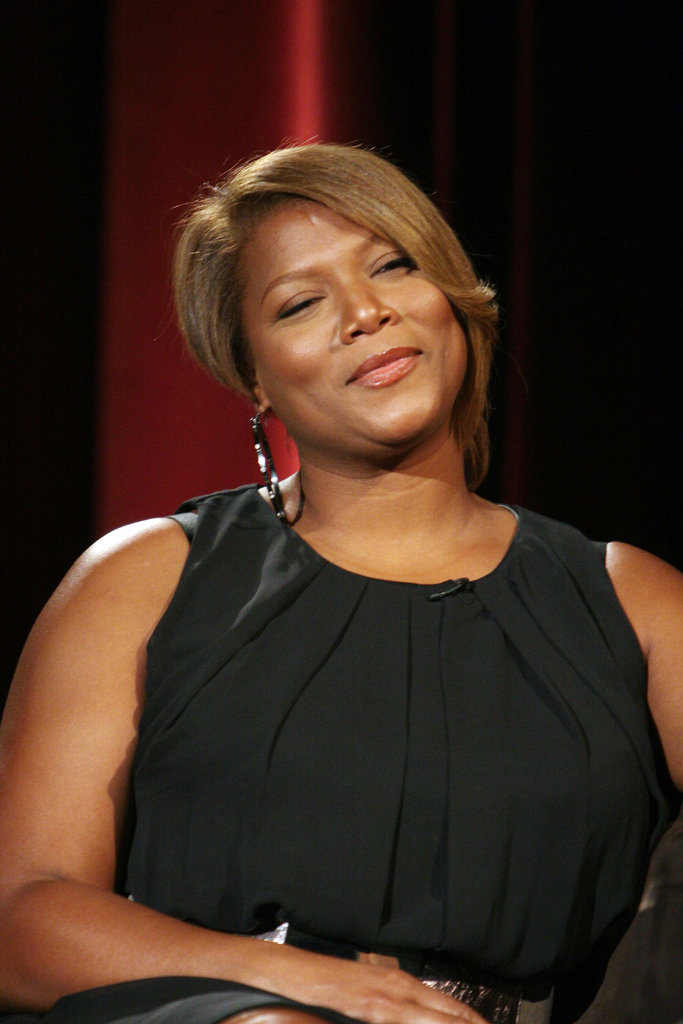 Since 1996, Queen Latifah had the headquarters for her production company on Morgan St. It was sold just a few years and moved to Miami. She also apparently lived in the Heights for a while.
3. Kool and the Gang
Kool and the Gang is a group formed in Jersey City in the 1960s. The members of the group (with the exception of Charles Smith) attended Lincoln High School. Their songs have been shared and sampled, including hits like "Get Down on It," "Celebration," "Jungle Boogie," and "Summer Madness."
4. Christina Milian
Christina Milian is an actress, singer, and songwriter. She has hits like "Dip It Low" and "Whatever U Want", and she was featured in films like Love Don't Cost a Thing and Pulse. She was born in the Medical Center here in Jersey City.
5. Frank Sinatra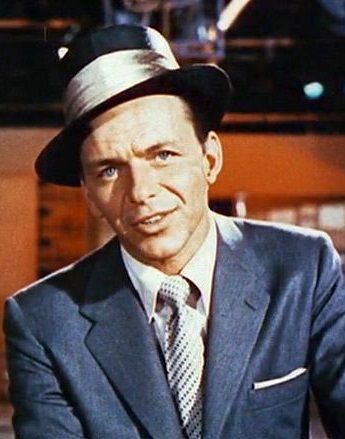 Frank Sinatra was an incredible singer. While it's pretty well known that Frank Sinatra was born in Hoboken, he also lived in Jersey City with his wife Nancy and their children were born in Jersey City.
6. Nancy Sinatra
Nancy Sinatra was born in Jersey City and is Frank Sinatra's oldest child. She was also a singer, known best for her song "These Boots Are Made for Walkin'."
7. Charlotte Bloomberg
Former Mayor Michael Bloomberg's mother Charlotte was born in Jersey City. She attended Dickinson High School and went on to get her bachelor's degree from New York University.
8. Former Governor Jim McGreevey
Jim McGreevey is a politician who once served as Governor of New Jersey. He was born in Jersey City and is Executive Director for Jersey City's Employment & Training Program.
9. KAWS
KAWS is an artist and designer born in Jersey City, where he began his journey as an artist before moving to New York City.
10. Nathan Lane
Nathan Lane is a writer and actor born in Jersey City. He's very well known for his roles in theatre and film, including Broadway's The Addams Family, The Producers, and November. 
11. Flip Wilson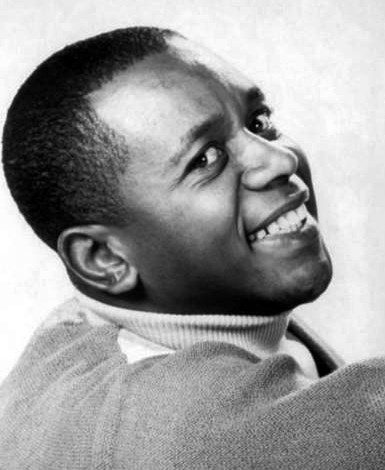 Flip Wilson was an actor and comedian born in Jersey City in the 1930s. He had his own television show, The Flip Wilson Show, and played the lead role in Charlie & Co. 
12. Beth Fowler
Beth Fowler plays Sister Ingalls on Orange is the New Black and is well-known for her award-winning performances on Broadway. She was born in Jersey City, was raised in the Greenville neighborhood, and attended Sacred Heart School.
13. Richard Conte
Richard Conte was an actor you might recognize from The Godfather. He was also in the 1960s film, Ocean's 11. Richard was born in Jersey City and graduated from Dickinson.
14. Joe Budden
Joe Budden is a rapper and broadcaster, hosting his own podcast after leaving Complex's Everyday Struggle. He was raised in Jersey City and this is where his career and interest in rapping started.
15. Lester "Beetlejuice" Green
Beetlejuice is a Jersey City native and an entertainer, also known for his roles in The Howard Stern Show and Scary Movie 2. 
16. Richard "The Iceman" Kuklinski
Richard Kuklinski was a notorious contract killer, called "The Iceman" because he would freeze the bodies of his victims in order to hide the time of death. He was born and raised on 4th Street.
17. Shaquille O'Neal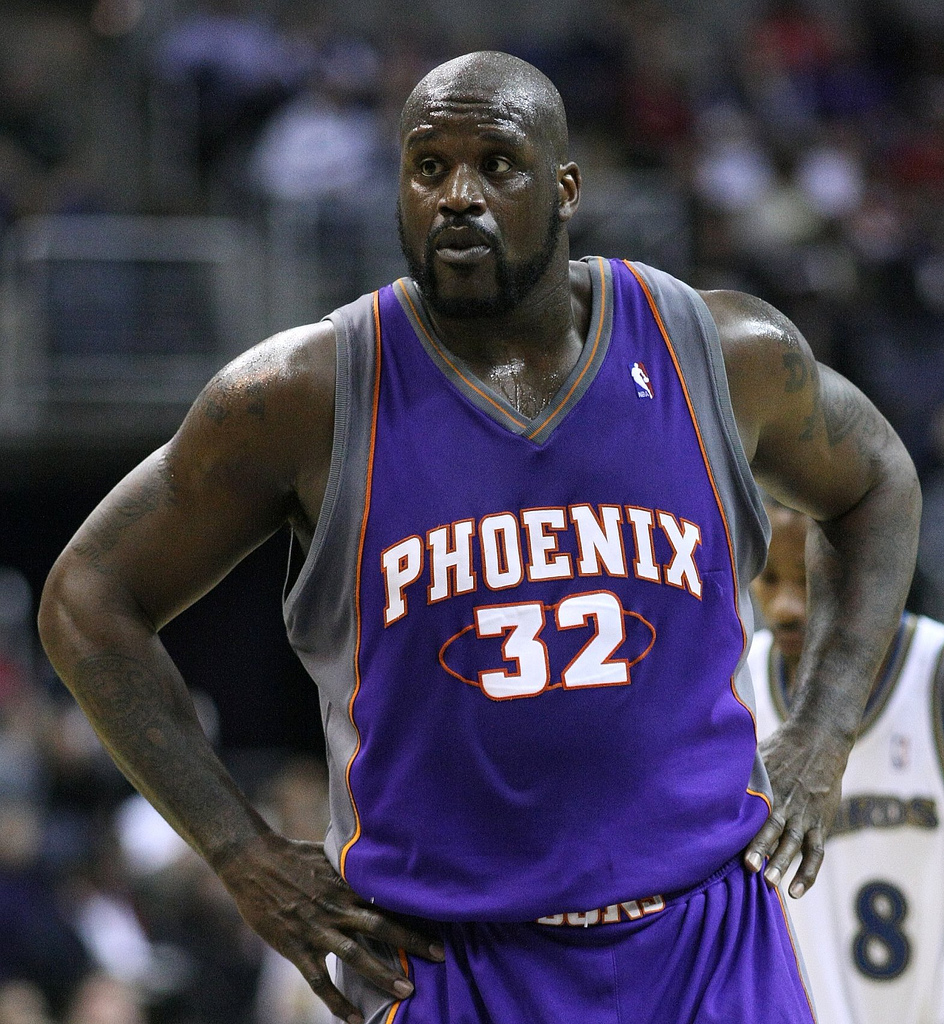 NBA legend Shaq spent some time in Jersey City. When he was younger, Shaq lived in Jersey City and even went to PS 14!
18. Bob Hurley
Bob Hurley is a basketball coach from Jersey City. He was raised in Greenville, attended St Peter's Prep, attended St Peter's for college, and then began coaching in St Anthony's.
19. DJ Lethal
DJ Lethal is known for his roles in House of Pain and in Limp Bizkit. He used to live in Jersey City with his parents, where he was introduced to hip hop culture.
20. Crazy Legs
Crazy Legs lives in Jersey City. He's a legendary b-boy and president of the Rock Steady Crew. We've interviewed Crazy Legs in the past! 
21. Patrice O'Neal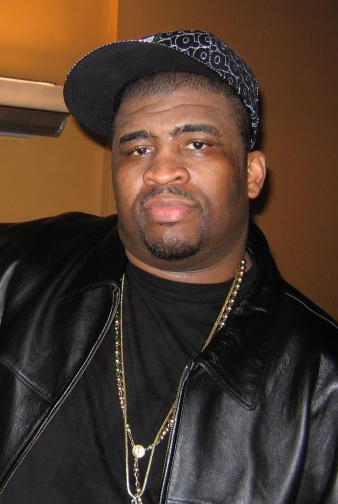 Patrice O'Neal was a well-known comedian, radio host, and actor. He settled in Jersey City back in 2006 and lived here until his stroke in 2011.
22. Leon Gast
Leon Gast, a Jersey City native, is an Academy Award winning director, producer, editor, and cinematographer. He's well known for his documentaries, including When We Were Kings and The Trials of Muhammad Ali. 
23. Paul Gleason
Paul Gleason, the beloved actor from shows and well-known films like The Breakfast Club and Trading Places, was born in Jersey City.
24. Bernard Parmalee
Bernie Parmalee is the current running backs coach for the Atlanta Falcons! He attended Lincoln High School, and went on to play running back for the Miami Dolphins and New York Jets.
25. Richard Glover
Richard Glover is a former football player for the New York Giants and Philadelphia Eagles. He was raised in Jersey City and went to Snyder.
26. Brandon McGowan
Football player Brandon McGowan attended Lincoln High School here in Jersey City. He played as a safety and running back, and went on to play for the University of Maine, and then played with the Chicago Bears and New England Patriots.
27. Phyllis Newman
Phyllis Newman is an actress and singer on Broadway, film, and television. She was born in Jersey City and attended Lincoln High School.
28. Derek Luke
Derek Luke was born in JC and graduated from Snyder. He was in Friday Night Lights, Notorious, Captain America: The First Avenger, and Definitely, Maybe.
29. Akon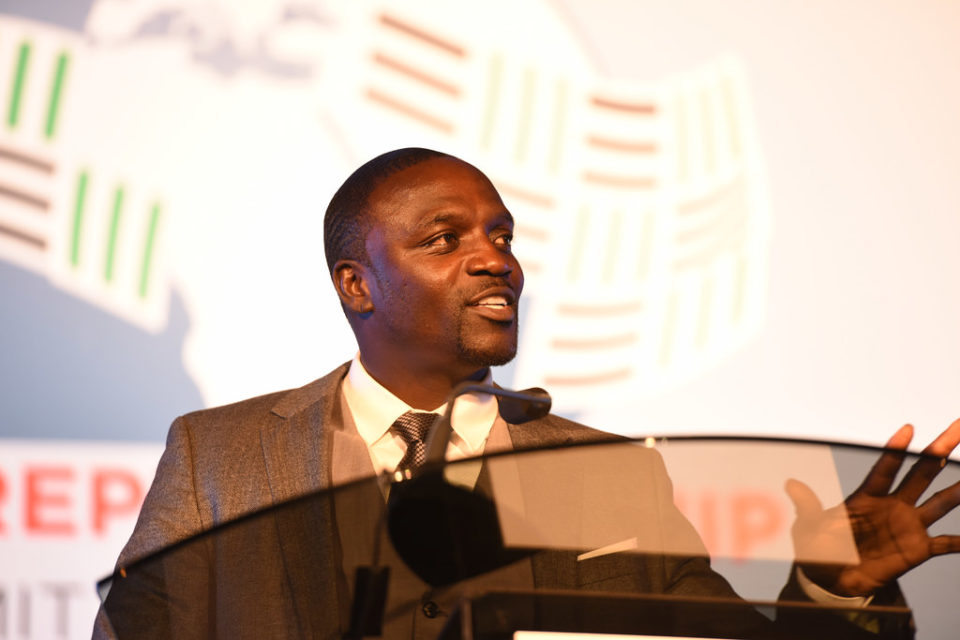 Akon is a singer with hits like "Smack That" and "Locked Up." He lived in Jersey City for a while with his older brother when he was young.
30. Dan Le Batard
Dan Le Batard, born in Jersey City, is a sportswriter, radio host, and television reporter currently in Miami.
31. Sam Coppola
Sam Coppola is an actor born in Jersey City, better known for his roles in Saturday Night Fever and The Sopranos. He also had stage roles, including off-Broadway production Waiting for Godot. 
32. Willie Banks
Baseball player Willie Banks was born in Jersey City and went to St. Anthony's High School. He was a pitcher for teams including the Yankees, the Cubs, and the Red Sox.
33. Malcolm Jamal Warner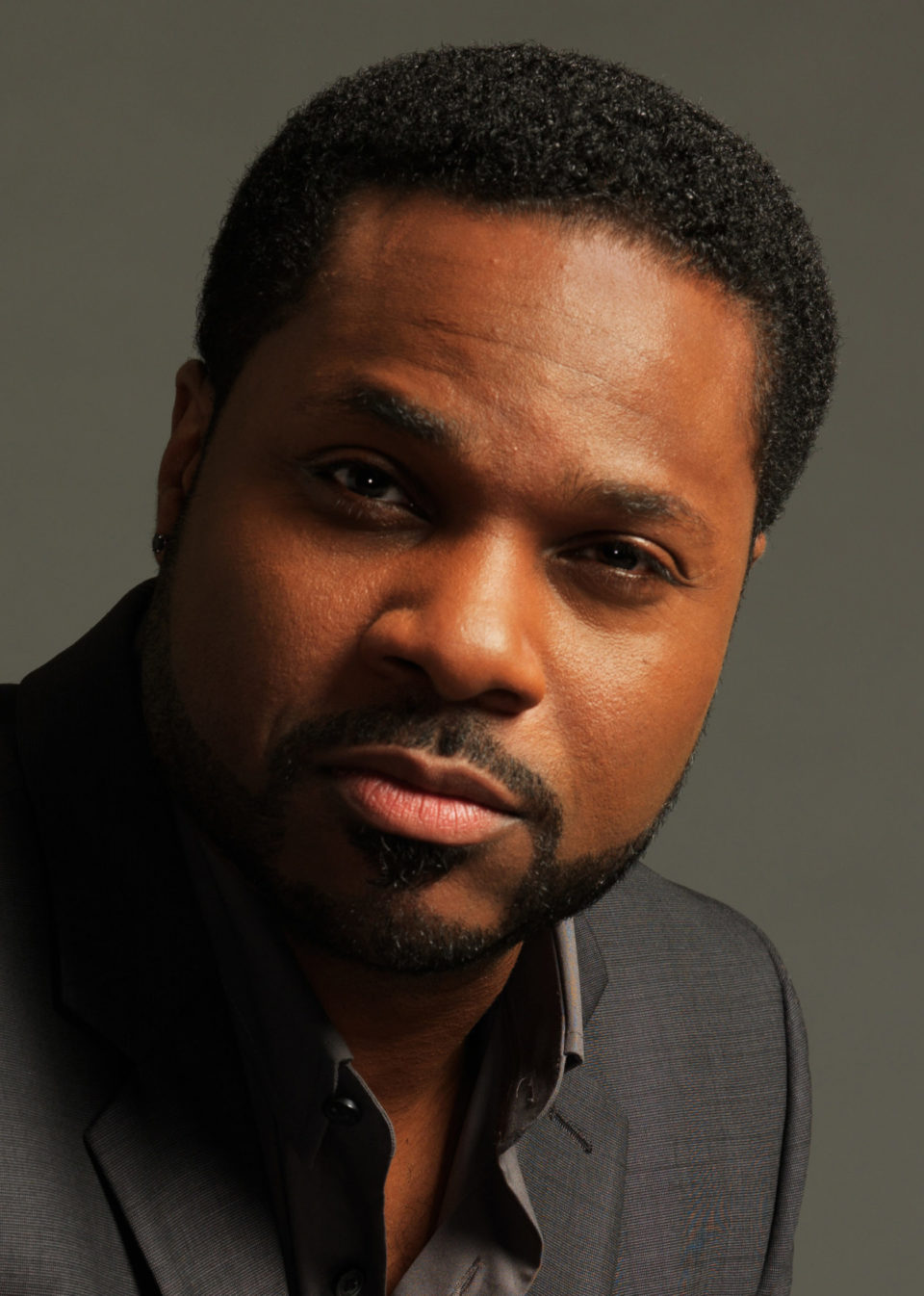 Malcolm Jamal Warner is known for being Theo in The Cosby Show, but he's also a musician, writer, director, and producer! He's directed music videos and tv show episodes, including some from The Cosby Show.
34. Al Di Meola
Al is a jazz guitarist born in Jersey City. He's known for a large number of albums, including the successful Friday Night in San Francisco.
35. The Manhattans
The Manhattans is an R&B group from Jersey City. They formed in 1962 and released music for decades including singles like "Kiss and Say Goodbye" and "Shining Star."
36. Philip Bosco
Philip Bosco is a Tony Award winning actor who was born here and attended St. Peter's Prep. He started on Broadway and grew to do film and television work, including Three Men and a Baby, The First Wives Club, and My Best Friend's Wedding. 
37. Michelle Rodriguez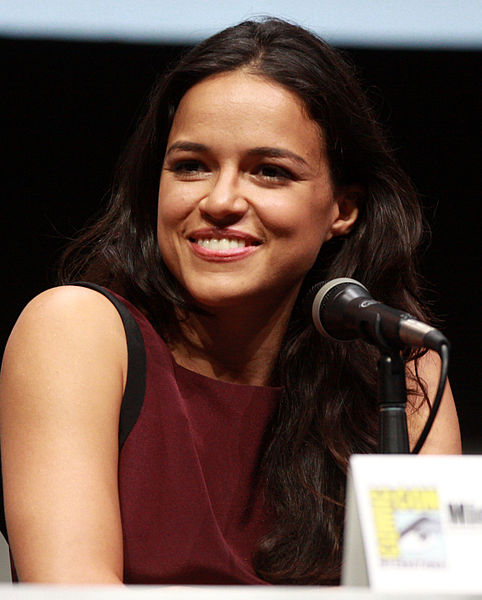 Michelle Rodriguez lived in Jersey City starting in her late teen years. You might know her from the The Fast and The Furious franchise as Letty, and she also starred in films like Blue Crush, S.W.A.T., and Resident Evil. 
38. Heather B Gardner
Heather B is a hip hop artist and actress born in Jersey City. She was on The Real World, Dead Presidents, and even appears in Netflix's Luke Cage. As for her music career, she released two albums with several singles including "All Glocks Down" and "If Headz Only Knew."
39. Anthony "Apache" Peaks
Rapper Apache, born in Jersey City, was the front man for Flavor Unit and had a rap career of his own.
40. Marc Maron
Marc Maron is a standup comedian born in Jersey City. He's currently in the Netflix show GLOW, but has also been in Mike and Dave Need Wedding Dates and Girls.
41. Tracey Walter
Tracey Walter is an actor who you've most likely seen in at least one TV show or film you've seen. He was born in Jersey City and attended St. Anthony's High School. He's been in The Silence of the Lambs, Matilda, Drive, Erin Brockovich, Designing Women, and dozens of other shows and movies.
42. Jerry Herman
Jerry Herman was raised in Jersey City and attended Snyder High School. He's known for writing Hello Dolly, La Cage Aux Folles, and Mame. Fun fact: Sam Pesin's mom was his piano teacher!
43. Anthony Carrino and John Colaneri
Known as "The Cousins," Anthony and John worked in construction and had several shows on HGTV. Carrino (along with his father) headquartered their Brunelleschi Construction office in Jersey City!
44. Skeery Jones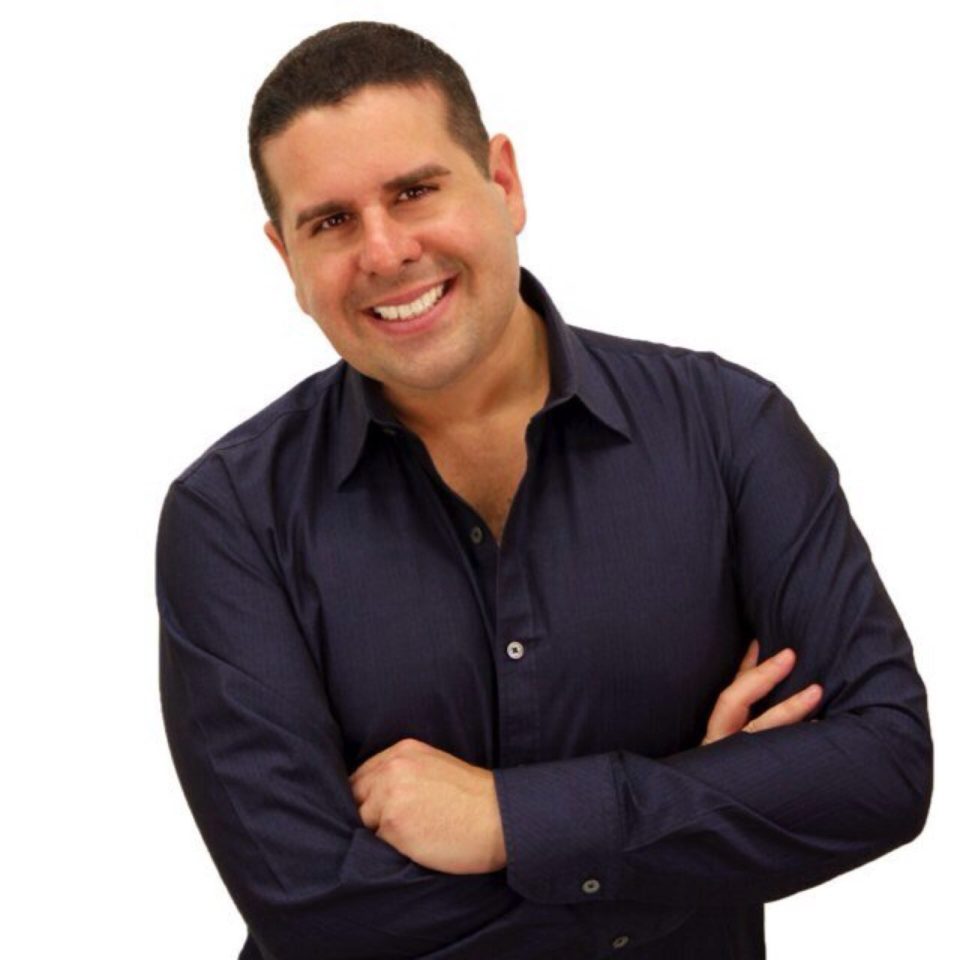 If you regularly tune into Z100, you might recognize the name. Skeery Jones currently lives in Jersey City. He's been a part of Elvis and the Morning Show since the beginning and on top of being the Executive Producer, he also does those hilarious phone taps.