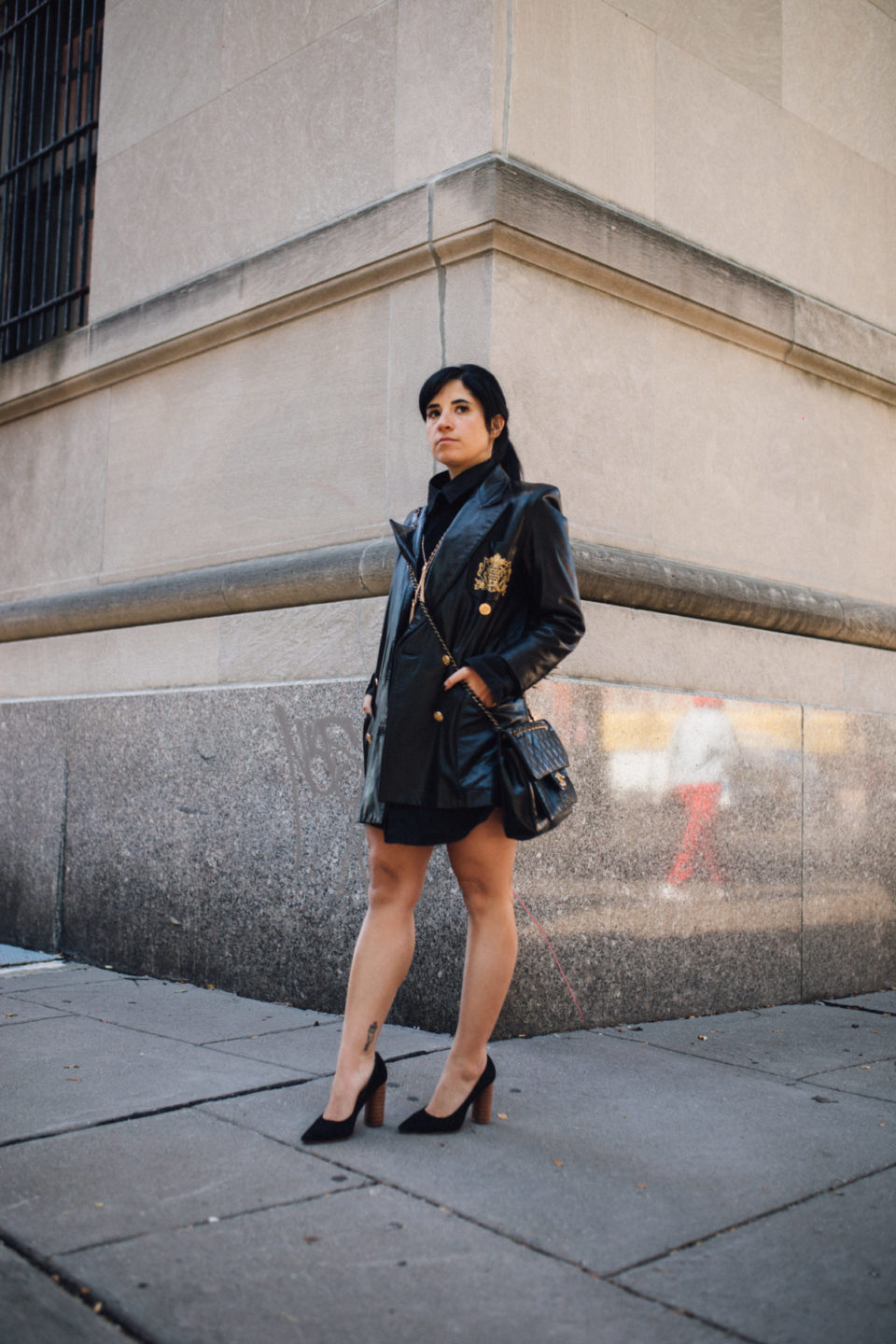 I was born into a family of entrepreneurs. Both my parents were serial "hustlers" for as far as I can remember. My mother worked when she was pregnant with me up until her water broke… she even waited till she finished a few things at the office before calling my father to take her to the hospital to have me. True story.
Growing up and seeing my parents work so hard, and the uncertainty that comes with being your own boss, I said to myself, I will NEVER be an entrepreneur. I did not want that life. I wanted a regular 9-5 job, a paycheck, I wanted stability. Which is something I've never really known growing up in the Hazan household.
And here I am. ChicpeaJC. I am going on 4 years of being a "Boss"
To be honest, I am not a huge fan of the word "boss" because when I think about that word I think about old shitty bosses I used to have, and I don't see myself as that person. Also, I have an amazing team and I see all of us as equals and when they call me their "boss" it makes me cringe and I quickly correct them and say "WE ARE A TEAM, now go finish that blog post"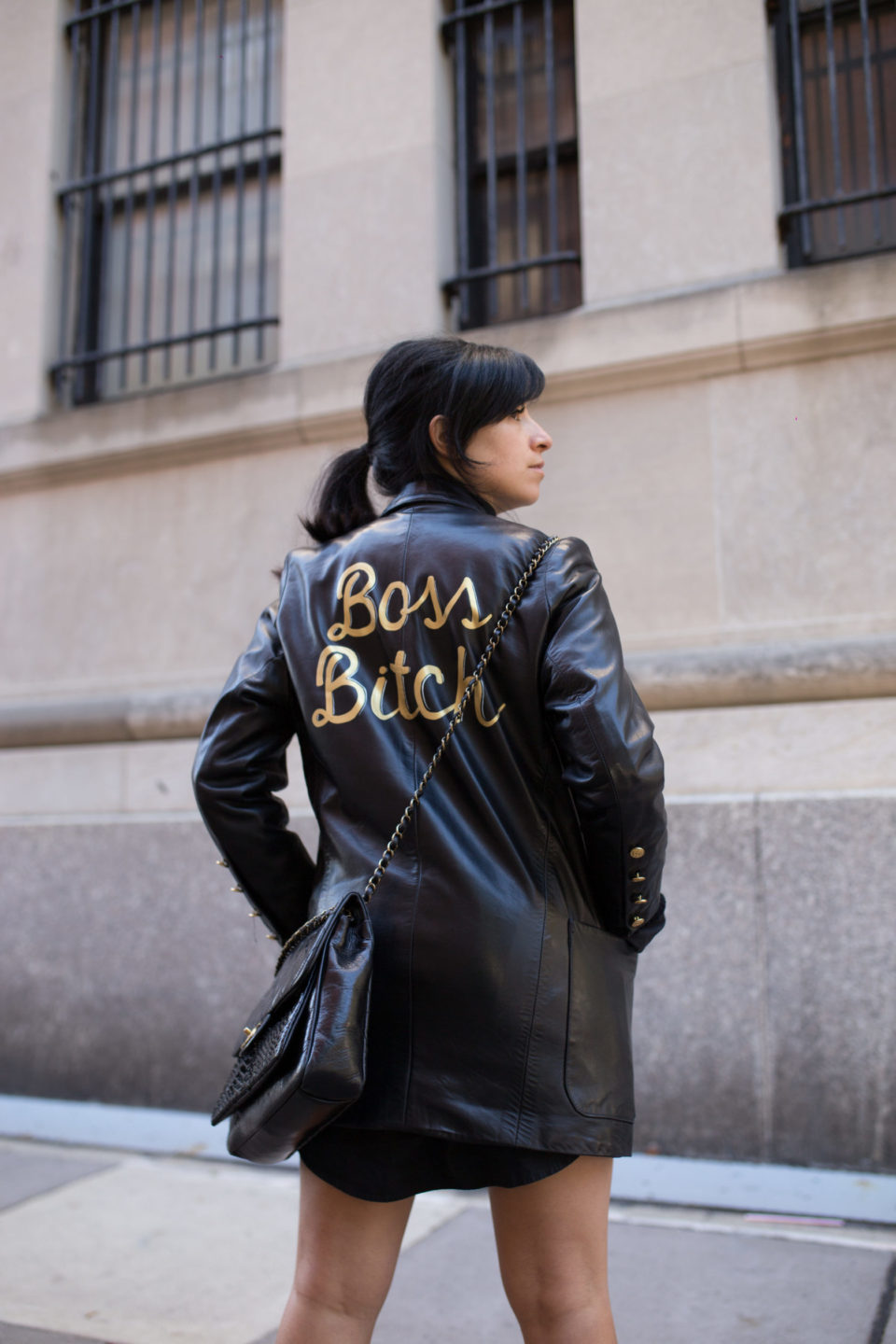 Lauren Bienvenue hand paints reclaimed leather jackets and makes each piece into a work of art. Lauren also happens to be our longest standing contributor on ChicpeaJC and writes about history and architecture. She is awesome.
Lauren was a vendor at the Forever Young Festival and she showed me a jacket she had made. In the back of the jacket she painted the words "Boss Bitch". She said, this jacket had to be mine, that it was made for me.
I wear the jacket proudly, not because I am a business owner and technically a "boss", but because of how far I've come. I was so resistant of being a "boss" and anytime my parents would encourage me to open my own business I rejected them and called them crazy… even saying "I don't want your life". But now I realize I do. I realize I was born to do this.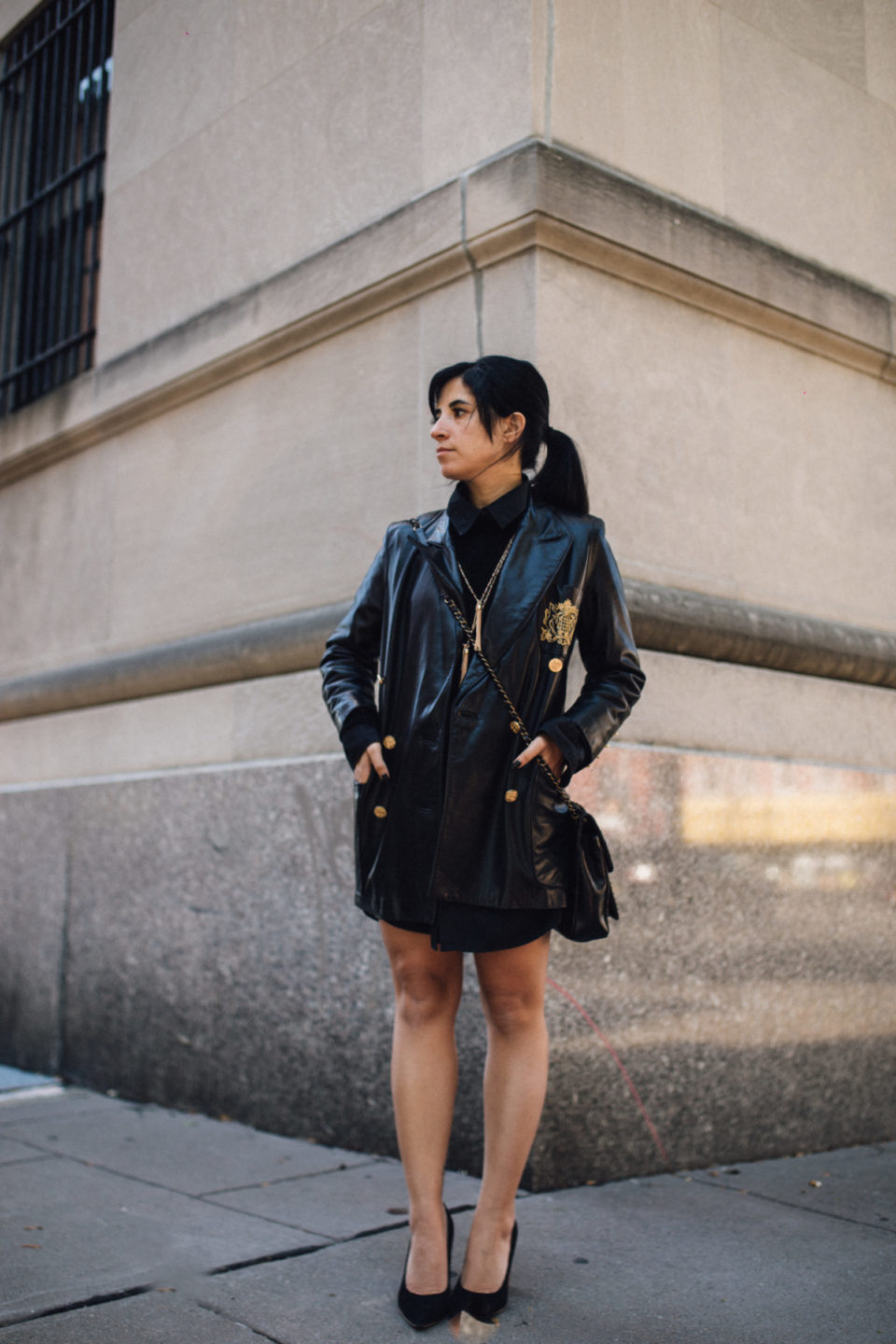 Being a boss is hard, and when you own your own business there is no rest. And even though I have the most incredible team in the world, I still have to stay on top of everything. From doing my taxes, to taking out the garbage.
But the best part of being your own boss? when you reach those small goals, and accomplishments it is the best feeling in the world. When you get to do what you love and what you are good at you do not feel like its work. Even when I make mistakes or fail at something, I know it will only make me better and stronger. I am really enjoying this journey.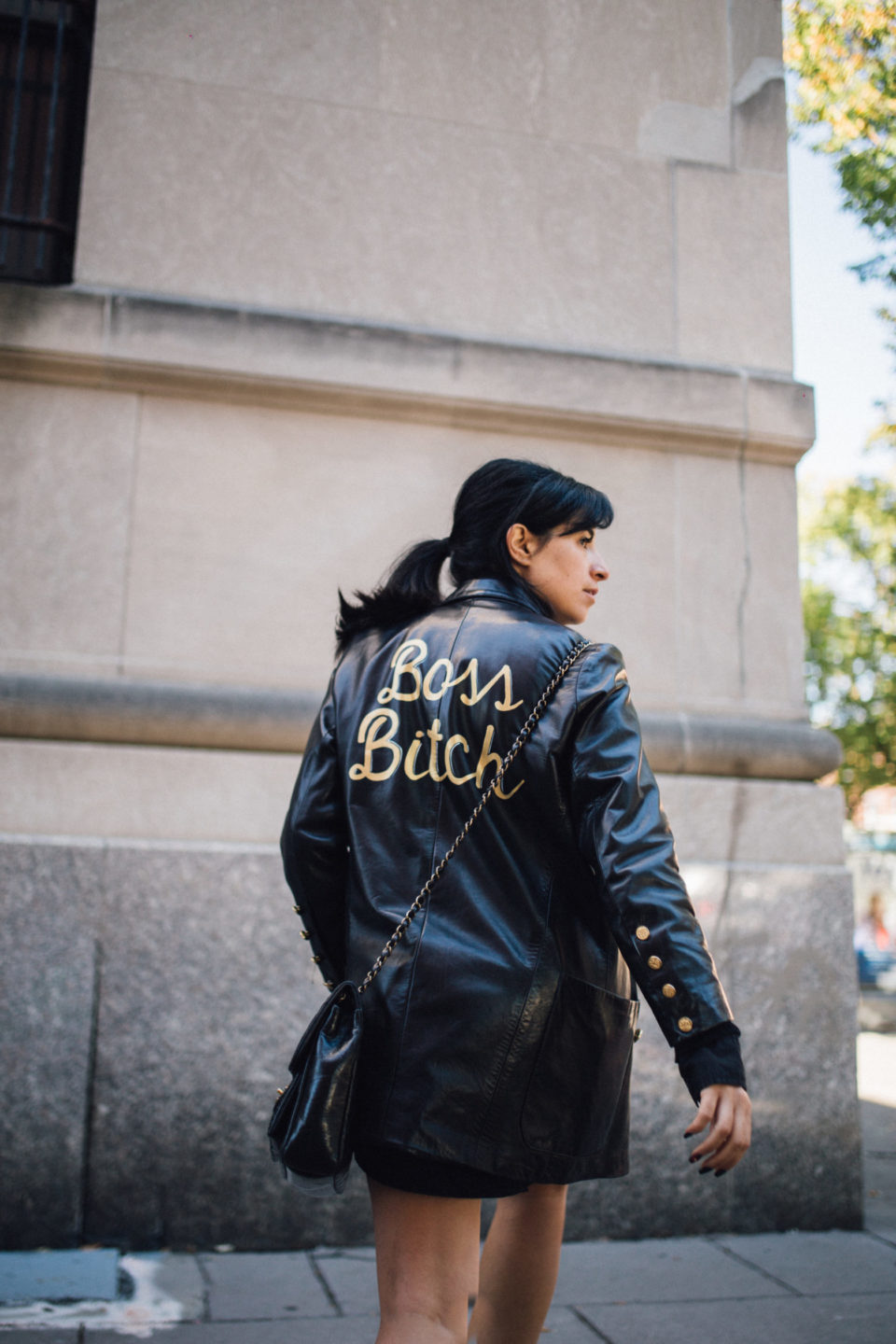 I know deep in my heart that I found my purpose in life and really thats what being a boss means to me.
My name is Lynn Hazan and I'm a boss bitch.
Make sure you visit Lauren's amazing designs:
https://onceuponalauren.com/author/onceuponalauren/