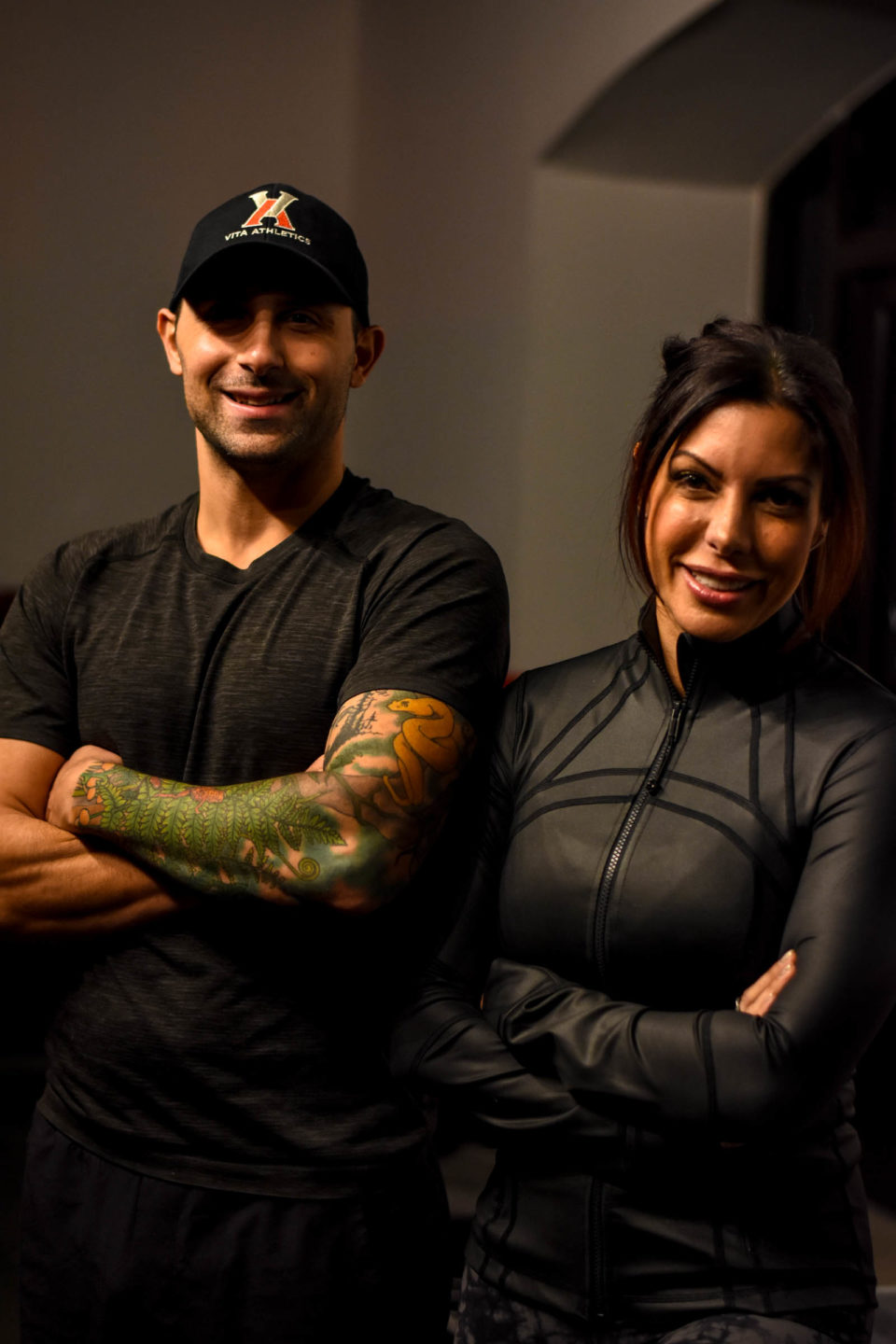 As you all know, I am a huge advocate for health and fitness. I believe working out and staying active should be part of your daily routine – no ifs, ands, or buts. That being said, sometimes getting motivated to go to the gym can be a challenge. That's why I always tell people to find something they enjoy, something that will challenge them but make them want to come back for more.
In comes Vita Athletics, who recently opened their second location here in Jersey City.
Vita Athletics is a 50-minute high intensity group fitness class where you get to work on your strength and conditioning, and have a blast doing it. The class is like a playground where you go through various obstacles and are able to work on different muscle groups. If you're looking for a place that will get you ready for the next Spartan Race or Tough Mudder, I highly recommend checking them out.
I went a few days ago to try a class and I had a blast! They give all participants a heart rate monitor, which allows you to track how hard you're going. It really helps keep you accountable and also shows you the amount of calories you burn in a session.
But really, the best part were the coaches. They were so fun, approachable, and motivating. They make sure you are giving 110%. Another thing they take pride in is their community, once you join you become part of the family.
As fit as I am (or think I am), this was definitely challenging but so fun. I was dripping sweat.
They are having a special intro offer! For only $31, you can get an unlimited pass to try all the classes for a whole week. So get to it! – http://intro.vitaathletics.com/unlimitedoffer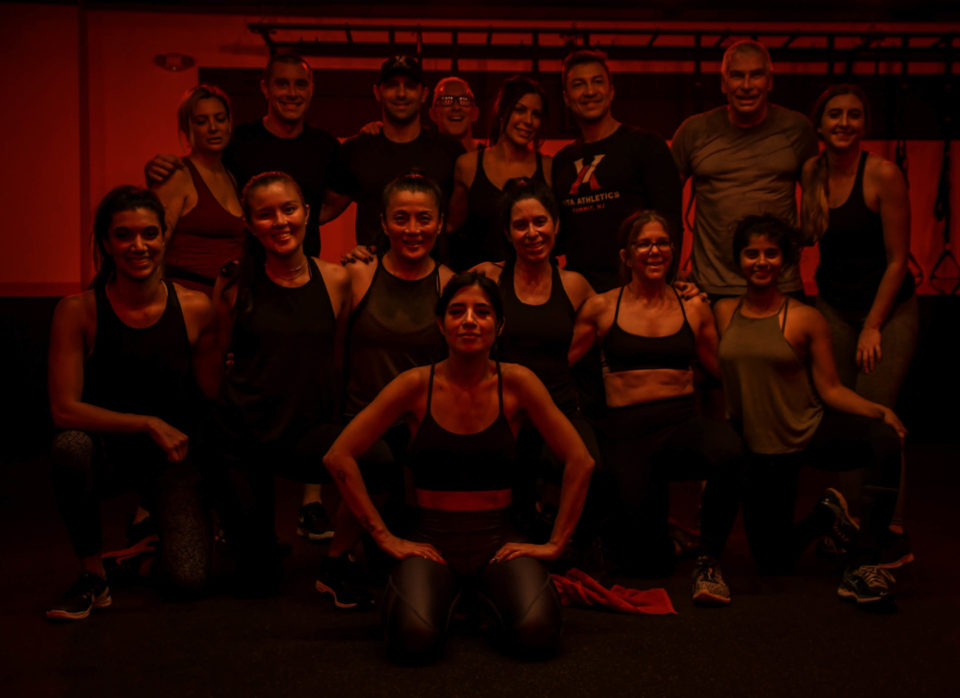 ---
What are your names?
Dominick Delli Paoli, the cofounder and head coach at Vita Athletics.
Pattie Romano, partners with Dominick.
Dominick: Vita Athletics is a fitness community specializing in cutting edge HIIT and obstacle training workouts. I think what really makes us different is two fold. First, our programming: You can get an intense workout anywhere. We chose to create an effective one. We rotate our class formats each day allowing optimal recovery, giving our clients a personal training program inside a team setting. Secondly, the motivation – you think you know your limit until someone (your teammate or one of the coaches) pushes you past it.
That's awesome. How did you guys start?
Dominick: Before I went full time into fitness as a career, I used to run a weeknight Spartan Race training program in Bloomfield through their recreation department; it was bare bones! A few sandbags, cones and sometimes not even anything else than a goose crap littered soccer field. That program grew from 5 people in 2012 to over 50 people per class in 2014. I met my eventual partner Rocco through coaching him and being the business savvy guy he is, we teamed up. Vita Athletics was born in 2015 in Summit, NJ.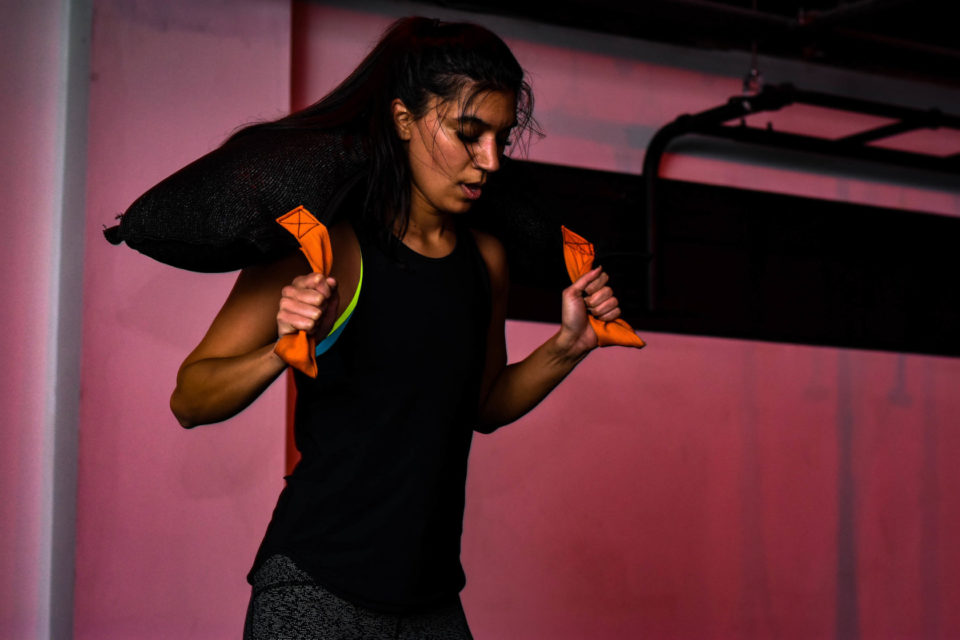 Yeah, sometimes you do this race thinking, "I go to the gym every day, I'm in great shape." 
Pattie: You think you're in shape, but there's a lot of mental tenacity and endurance that comes into play with those kinds of races. You aren't tested in that way working out on your own.
Dominick: One thing we see when people come here is they'll say, "Wow, I thought I was in sick shape." Our workouts are tough, but they're purposeful and they're hard because we want to prove to you, that you are so much more capable – physically and mentally – than you ever thought possible. Once you "get it," that confidence extends out into every facet of your life.
It's all levels. 
Pattie: Yes for sure. We do welcome all fitness levels, backgrounds, and experiences. We provide options for nearly all of our movements/exercises and can scale workouts on the fly, adapting to the needs of our clients.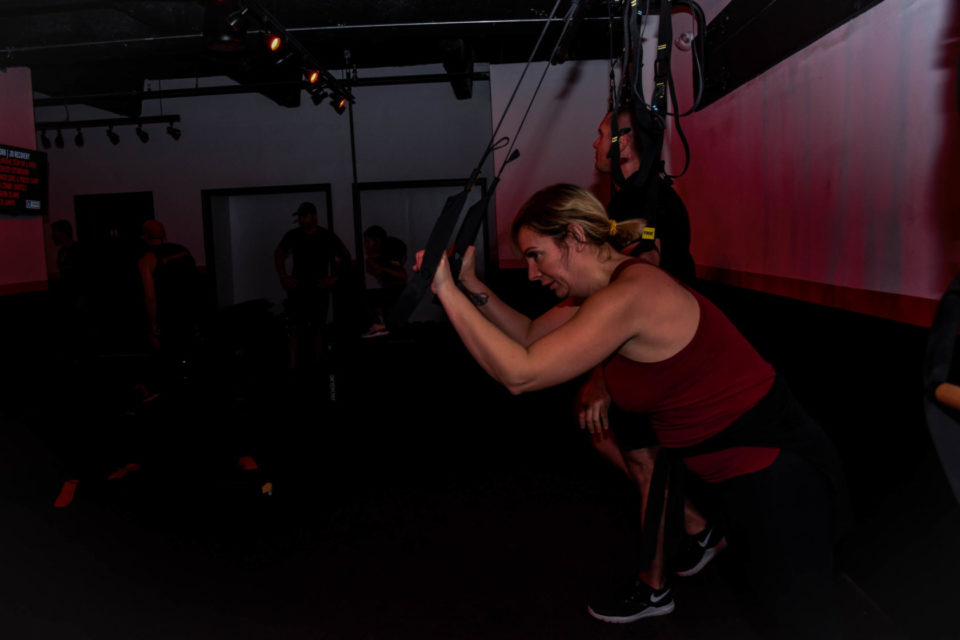 What would you say to someone who might never have worked out a day in their life and they want to come here, but they're maybe a bit intimidated?
Dominick: The hardest step is the first step. We will help you with the rest. For someone who wants to come in first-time, they'll do better with a strength class. It's easier for someone to instinctively and intuitively lift a weight than adapt to our sports conditioning, cardio-heavy class on their first go.
So every class is different – what is VitaSGX all about?
Pattie: We take extreme pride in our programming. Each coach has the freedom to program and own their workouts. You'll never get the same class twice, which is great. Making it nearly impossible to plateau. We collaborate as a team to discuss our programs with one another, ensuring each coach is providing a varied workout no matter where, when or with who you are taking class. We are unlike some franchise fitness models gyms. Our coaches hold accountability and own their programs. We are not a "one-workout-from-hq-fits-all" type of gym.
Dominick: Pattie couldn't have said that any better. And yes, we have two distinct class formats; Vita Tempo, which is our HIIT classes (tempo: the term for the rate or speed of an activity), and Vita SGX, which transforms our unique HIIT formula into award winning obstacle training. I was one of the first dozen Spartan Coaches to be certified, have been coaching inside the sport for as long as anyone, and confidently say our obstacle training program is one the premier programs in the world.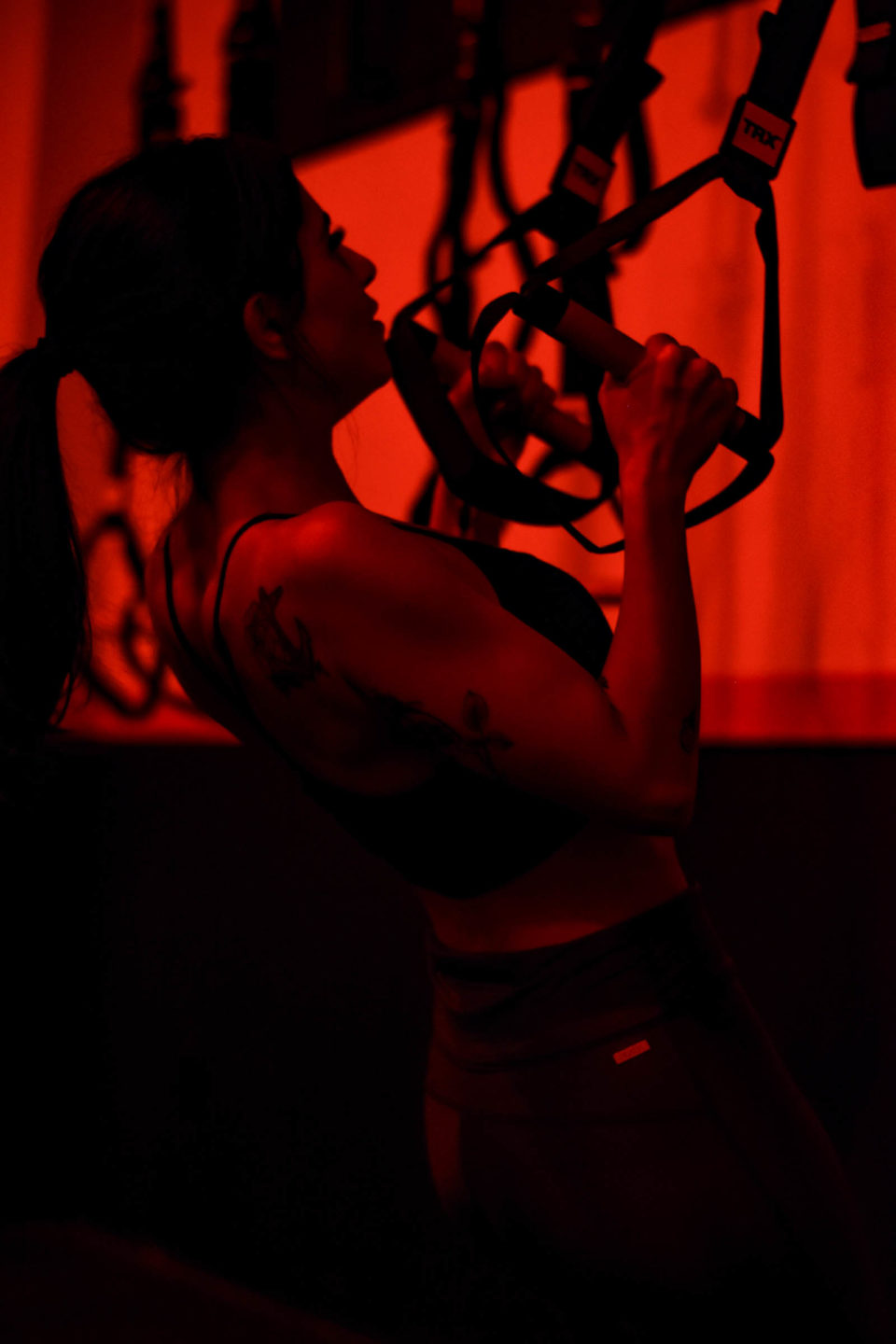 How are you guys different from CrossFit type of gyms?
Dominick: We get this a lot. I always start by praising CrossFit for getting people excited to work out in a community setting. They really paved the way. However, we are distinct in two areas. First, we do not use barbells or cardio machines – no bike, treadmill, or rower accomplishes the one thing our bodies are designed to do: move in every direction. Lastly, to us, it's not exercise— this is our escape from desk jobs, deadlines, and emails. The room is dark, the music is killer. Stress falls away, and the energy in the room is highly contagious.
What I love about this workout is that you're getting your strength training and cardio at the same time. 
Pattie: Yeah, you don't have to leave and go do cardio. You get a little bit more out of our workouts and if you are doing it right giving 100% following our program – it's all you need.
Dominick: We saw an opportunity in the Powerhouse Arts District to complement the active fitness scene. There was not in a gym in the area that offered what we do. We aim to give those living in Jersey City yet another option to better themselves not only physically but mentally and spiritually, as well.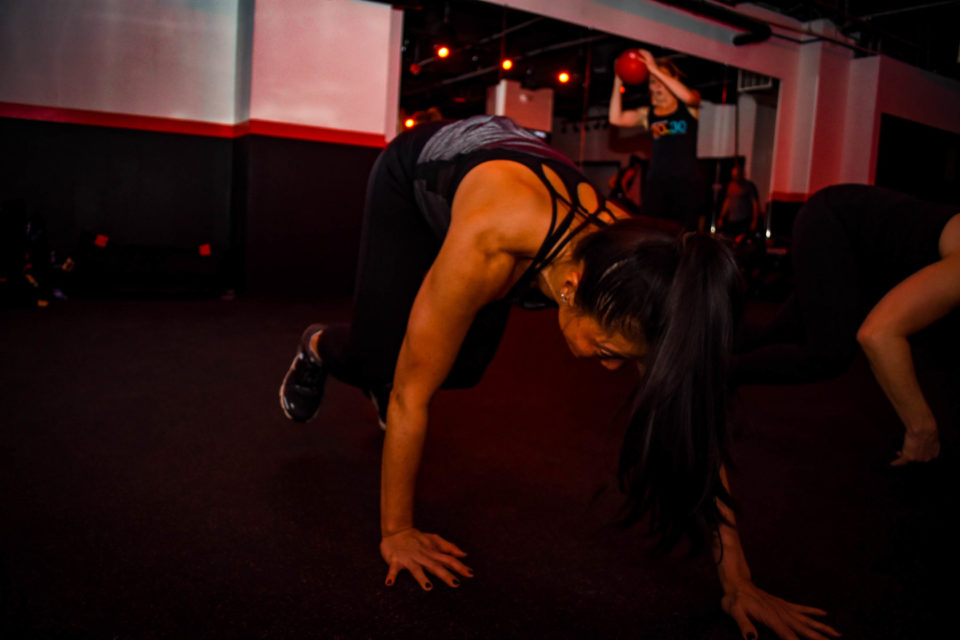 Awesome, I'm excited to try it! Anything else you'd like people to know?
Dominick: Yes – I'll say it again, the hardest part of our workouts is walking in the door. We've got your back the rest of the way. Definitely grab our first timer intro offer for a limited time. You get 7 days of unlimited classes for $31. You can get that right on our website. We want clients to try our all of our classes and get a feel for each coach because they all have their own styles.
You can find Vita Athletics at vitaathletics.com, Instagram, and Facebook.