Get a head start on your New Year's goals with these top spots for fitness in Jersey City!
---
Big Box Gyms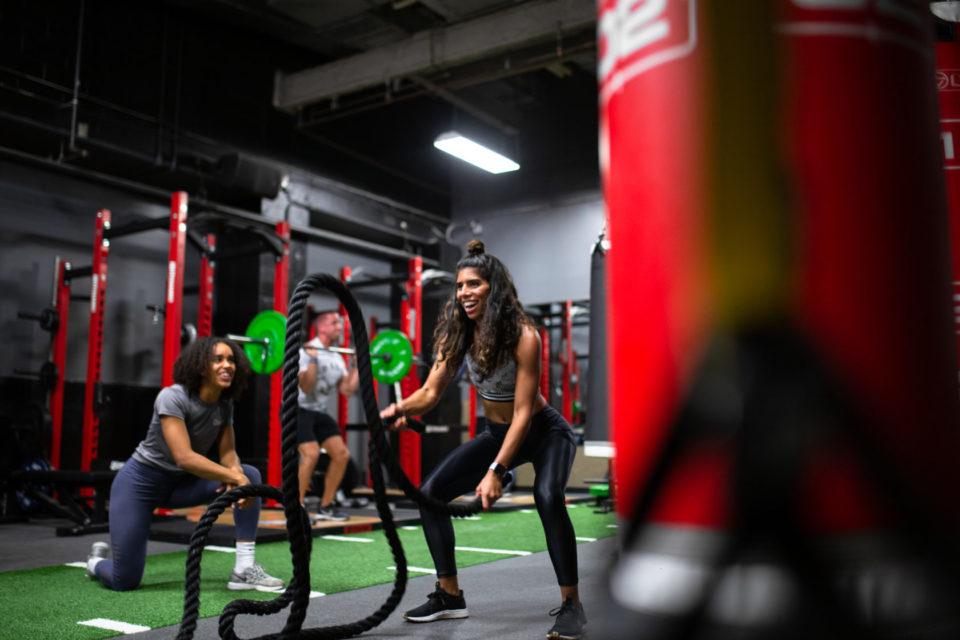 If you're looking for a big gym with all the bells and whistles – classes, personal trainers, locker rooms, amenities, etc. – try out Base.  I love working out here. They literally having everything you need: massage therapist on site, child care, and a delicious cafe with healthy bites. Base is the place if you want to see beautiful people or socialize at their various events and gallery openings. They do get busy on high-peak hours, which can be a good thing if you know what I mean… wink, wink.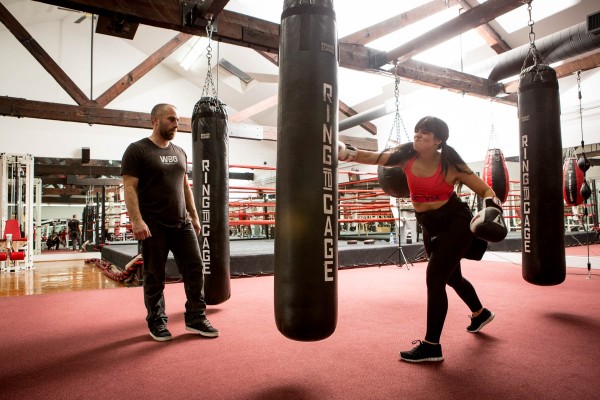 If you're looking for a no-frills gym with a ton of character and everything you need minus the "show off" aspects of gym life, you should check out World Boxing Gym for their additional boxing classes, yoga, and Be Fit JC Bootcamp. They have an actual boxing ring. I asked owner Adam about the ring in a post we did a few years ago…
"This ring's been here since '89 or '90 when Peter Marciano, Rocky Marciano's brother, opened this place and it used to be just boxing on the second floor. They had two rings and the rest of it was all bags and what not. The third floor was actually the barracks where the boxers slept and they brought a lot of people to come overseas for training. It was a real legit boxing gym back in the early 90s. Lots of pro athletes: Arturo Gatti trained here, Michael Moore trained here, Mike Tyson trained here for one fight with Teddy Atlas. It was also partially owned by Andrew Golota who was a Polish heavyweight, he bought it from Peter Marciano and that's actually who I brought it from—Andrew Golota and Ziggy Rozalski who's a boxing promoter"
Spin
Fun fact: not many people know this but for, about a year, I was a part-time personal trainer and spinning instructor. I was obsessed! Spinning now has made a comeback in the fitness world. CycleBar recently opened here in Jersey City. After taking one class, I was hooked! They have a wide variety of classes throughout the week and deals for new customers. Expect to sweat a lot.Depending on your music vibe, I recommend trying the different teachers out!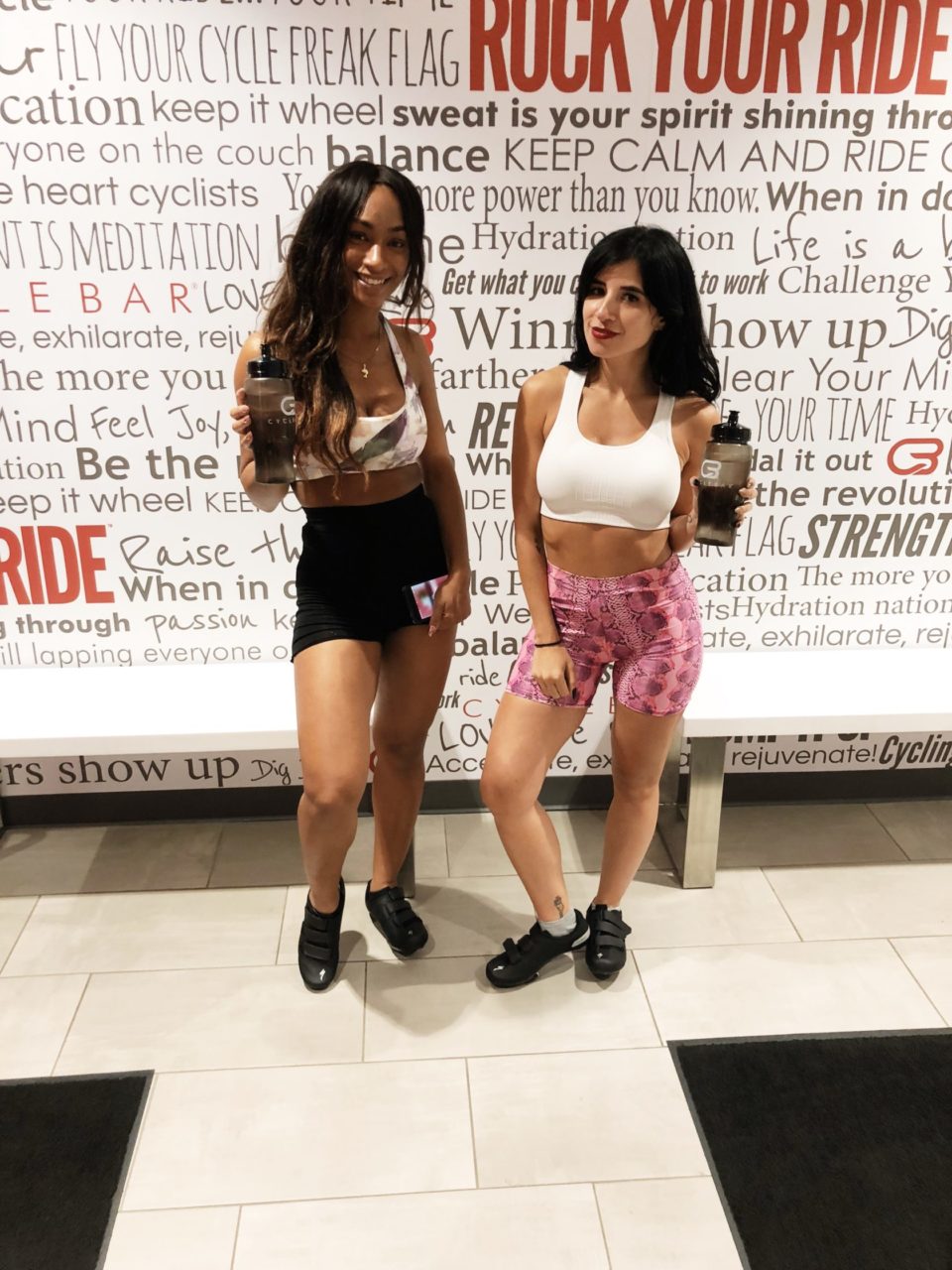 Mommy-Friendly Fitness
If you're a mom looking to stay fit, Golden Sneaker is the perfect option! They offer personal training along with their group Zumba class with onsite childcare. You don't have to worry about finding a babysitter while you work out in the morning. What I love about them is they provide support and accountability to their members. It's perfect for anyone who is a little intimidated by going to a big gym and wants to be part of an awesome supportive community of moms getting back to their hot bod goals.
Dancing
Just because it's exercise doesn't mean it can't be fun. If you find the typical workout schedules boring, indulge in some dance classes! Jersey City Ballroom offers group dance classes for different styles of ballroom dance.
Shimkiri and Werner, both professional dancers, are partners in the studio and partners in life. A few years ago, I went to try a class and had the best time. It was a super relaxed environment and not intimidating one bit. We learned a lot in just one class.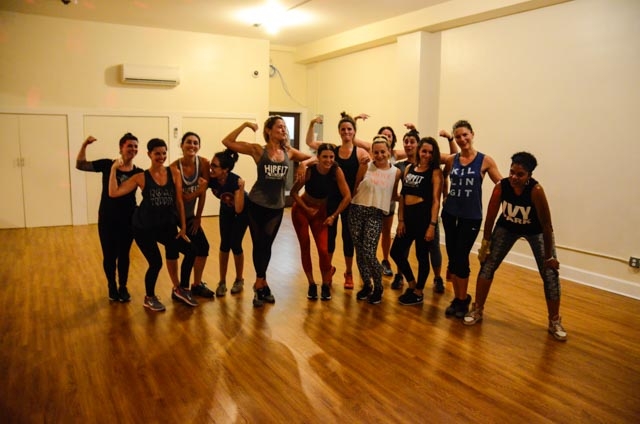 I used to teach a hip hop class for years so I miss it like CRAZY. Laura is a local babe that runs Hipfit with Laura, and she teaches at Grassroots Community Center and other locations across town.
Pilates & Yoga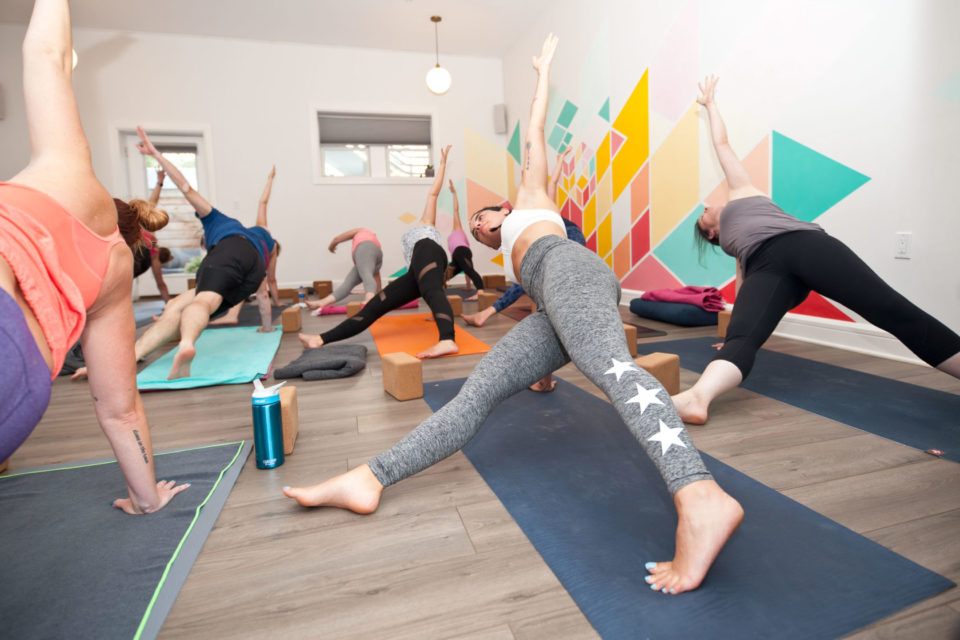 Get a mindful workout through yoga, meditation, and pilates. Whether you're a beginner or an expert, Asana Soul Practice has classes for all levels and each one serves a different purpose for the body and mind. I absolutely love this yoga studio, you walk in and feel the happy yet calming energy. It really is a beautiful space, and the classes are fantastic.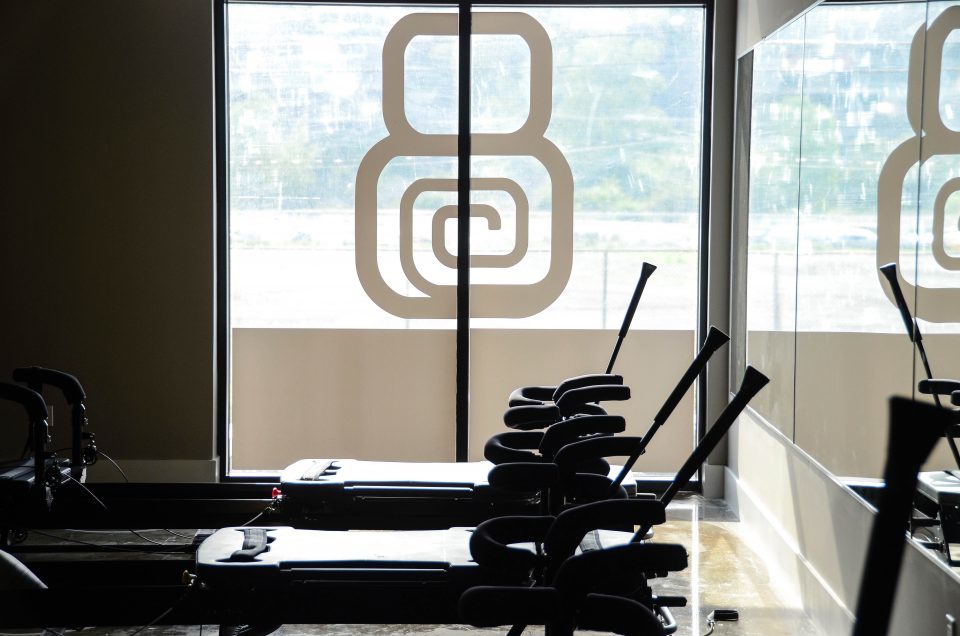 8 Springs Studio uses the Megaformer method, which utilizes pilates, cardio, and endurance. If you find yourself in the Heights, Beloved World Yoga also has yoga classes and Yoga in the Park during the warmer months.
Group Fitness
If you appreciate the team effort and motivation of group fitness sessions, look no further! Vita Athletics in the Powerhouse Arts District is a HIIT studio with additional obstacle training workouts. Every class is different, and you're surrounded by people who are motivating you to push yourself to your limits.
I recently went to check it out and got my ass served on a platter (was that too much?) I asked co-founder Coach Dom for the low down:
Vita Athletics is a fitness community specializing in cutting edge HIIT and obstacle training workouts. I think what really makes us different is two fold. First, our programming: You can get an intense workout anywhere. We chose to create an effective one. We rotate our class formats each day allowing optimal recovery, giving our clients a personal training program inside a team setting. Secondly, the motivation – you think you know your limit until someone (your teammate or one of the coaches) pushes you past it.
Pole Fitness
Um, yes. Can I learn how to rock the pole like Cardi in 2019? Add a twist to your fitness routine with a pole fitness and aerial arts at Brunswick Center. Body Soul and Pole offers pole dancing and aerial lyra + silks classes for all levels! Work on your self-confidence and get a workout all in one. Who wants to do this with me?!
Personal Training
Alright last, but definitely least: personal training. This can and will be at some point a whole other blog post, but for now, hear this… If you want to take your body to the next level and really push yourself, invest in a personal trainer. When I started working with a trainer 2 years ago, that is when I really started seeing a change. Even hiring one just for a few months to build a program makes it worth it.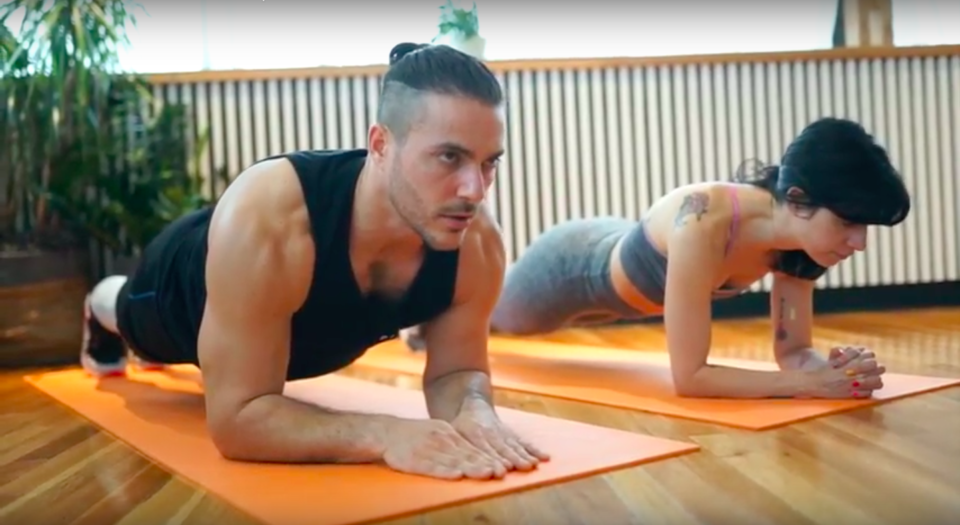 Andrew Solomon (@TheEverythingBagel  ) is my trainer, therapist, and depending on the workouts, my friend. I have a love-hate relationship with this person because of what he puts me through but… I have abs #worthit
There are many awesome trainers in Jersey City (too many to list), so it's super important to find the right one for you. Interestingly enough, you need to find someone that understands your needs and goals because every body is different.
I will be writing more about this in the next coming weeks, so stay tuned!
For a full list of other health and wellness professionals in the area, click here.
Alright friends. Schedule those classes, we have a few months till summer! No excuses!