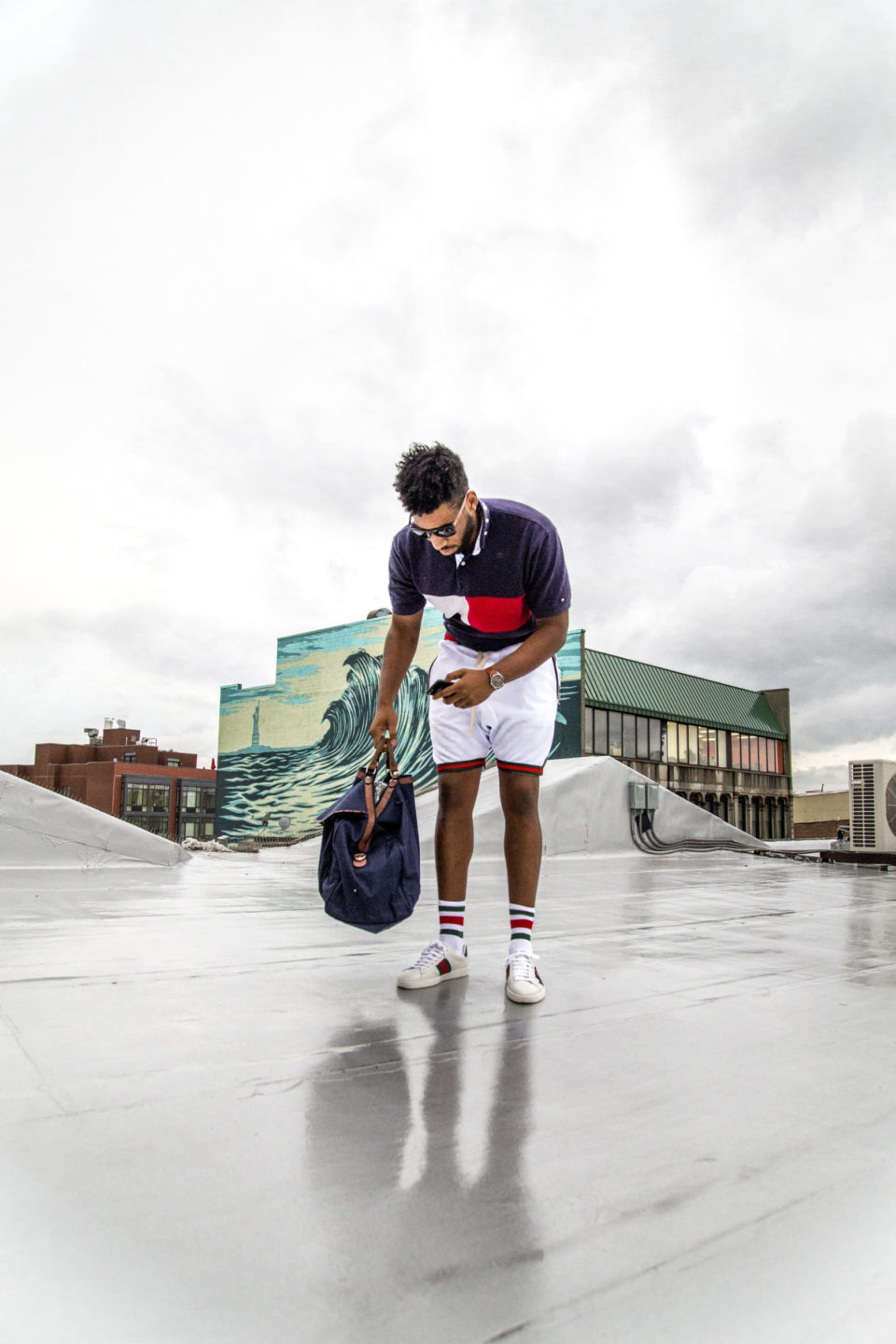 On his way home from work, Sales Associate Shawn Harris Jr. stopped on Grove Street to discuss his outfit for the day. He sported Gucci Snake Ace sneakers, tiger socks and sunglasses, Verdon shorts, and a vintage Tommy Hilfiger polo. Accesories included a Skagen watch and Polo duffle bag.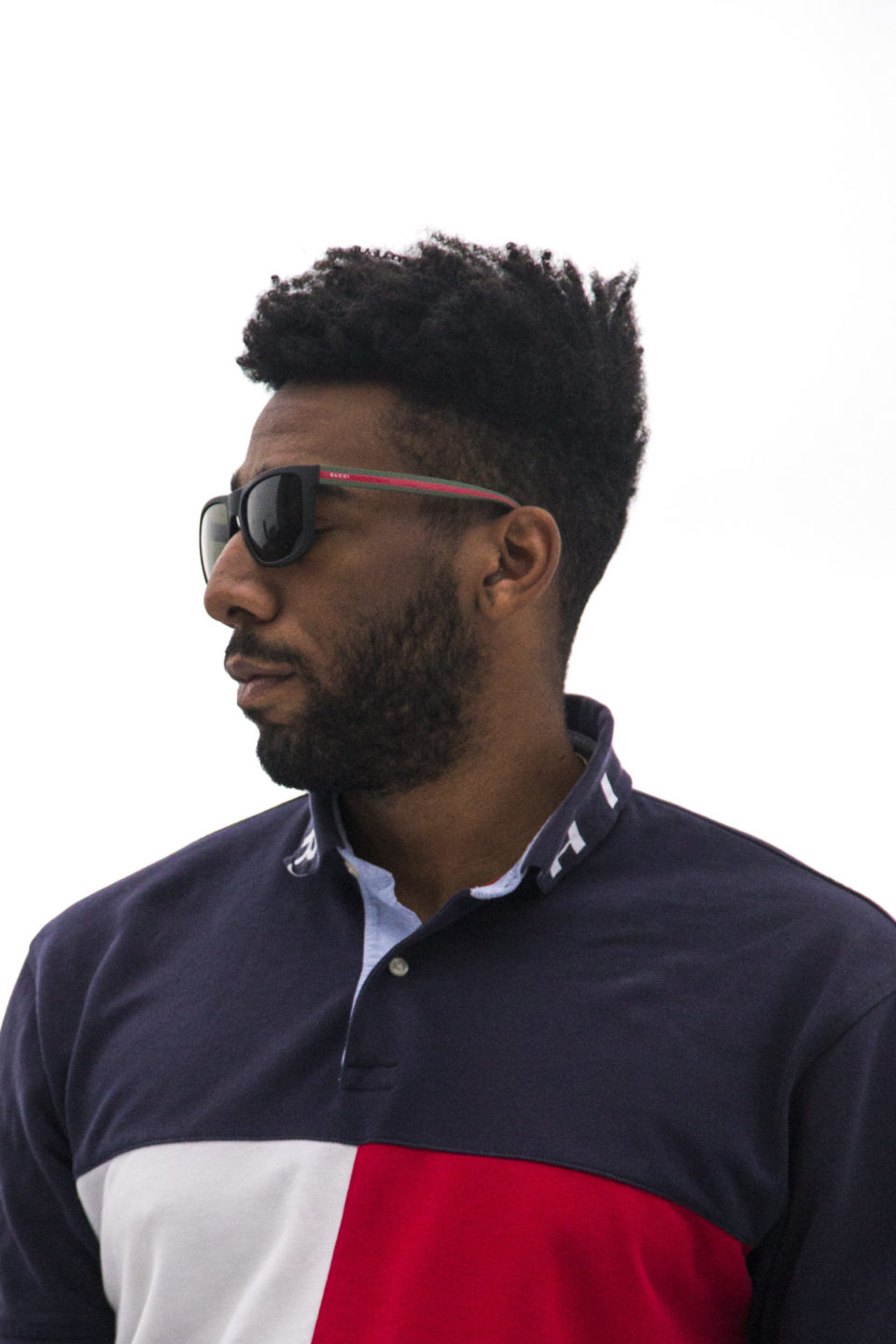 Whats your name?
Shawn D. Harris Jr
What are you wearing?
Gucci Snake ace sneakers, Gucci tiger socks, Verdon clothing shorts, Tommy Hilfiger vintage polo, Gucci frames, skagen watch, supreme umbrella, polo duffle.
Where are you headed?
I'm heading home from work in the city. I'm a Sales Associate.
Wheres your favorite place to hangout in JC?
My favorite places to get food are Skinners and Dullboy.
Places I like to hang out are Zeppelin, Barcade, and Talde/Miss Wong's
How would you describe your style?
It's a mix of high end street-wear with a twist of a vintage/cozy activewear. I like to keep it unpredictable where I can switch up at any time and that the outfit can transition from a semi corporate environment to being able to wear it in social spaces.