Podcasts have been getting a lot of traction in the past few years. Whether you're looking for a new podcast or have never found a podcast that you actually enjoy, here are a few local (and non-local) podcasters!
---
Local
Talk on the Hudson
Every Wednesday at 9PM, tune into this political podcast that gives attention to local issues with elected officials, journalists, and community activists on a regular basis.
Check it out on Blog Talk Radio.
Sistahs Connect
Kimberly recently started up a podcast to celebrate friendship and encourage women of color to connect. The podcast features a series of interviews and discussions.
Find it on Stitcher and Spotify.
The Complex and Alaska Podcast
Every week, Complex & Alaska discuss current events, music, art, fashion, and plenty more.
You can find the podcast on Soundcloud.
The True Stills Programme
Recorded in Jersey City at Zerokids, True Stills is about music around the world.
The podcast is available on Mixcloud, Apple, and Google Play.
Lady Ish
Lady Ish by Zeena Koda covers everything about being a lady, from everyday stories to the uncomfortable truths.
Check out the podcast on Apple and her website. 
JC Live
JC Live describes itself as a people-first podcast, focusing on all things Jersey City. Their previous guests have included individuals who work for the city and business owners.
You can find episodes on Soundcloud. 
Long Lost Heroes
Long Lost Heroes is a podcast recorded right in Jersey City. They cover the latest in genre movies, television, comics, video games, and more.
Find the podcast on their website, Spotify, and on Apple. 
Neighborhood Jules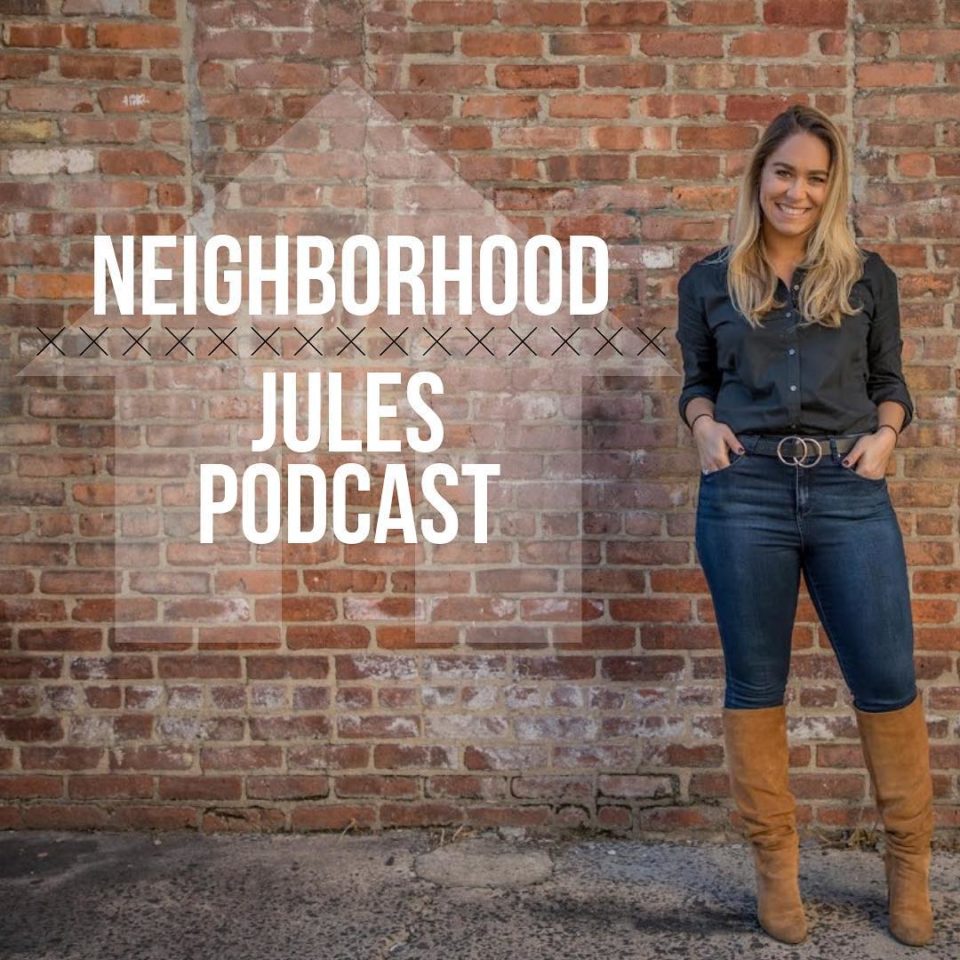 Julia Porpora of Hoboken runs a podcast featuring discussions with local business owners and entrepreneurs, and sometimes just a casual convo with some friends. She's back with Season 2 this month!
Find the podcast on iTunes.
Acquired Taste
The Acquired Taste podcast is by former Z100 producer Bethany and current digital director Kathleen. It's a chill podcast that'll make you feel like you're in the company of some of your wildest friends.
You can find their podcast on several platforms, listed on Audioboom. 
Seltzer Squad
Seltzer Squad acts as a supportive space for those seeking sobriety while living in the city, hosted by JC residents Jes Valentine and Kate Zander.
Find more information on their website. 
The Lou Cappetta Show with Jeff Fenner
Jersey guys Lou and Jeff sit down weekly to talk to interesting guests, debate current topics, and just have a fun time.
You can find them on Apple and Spotify. 
Sex and Jersey City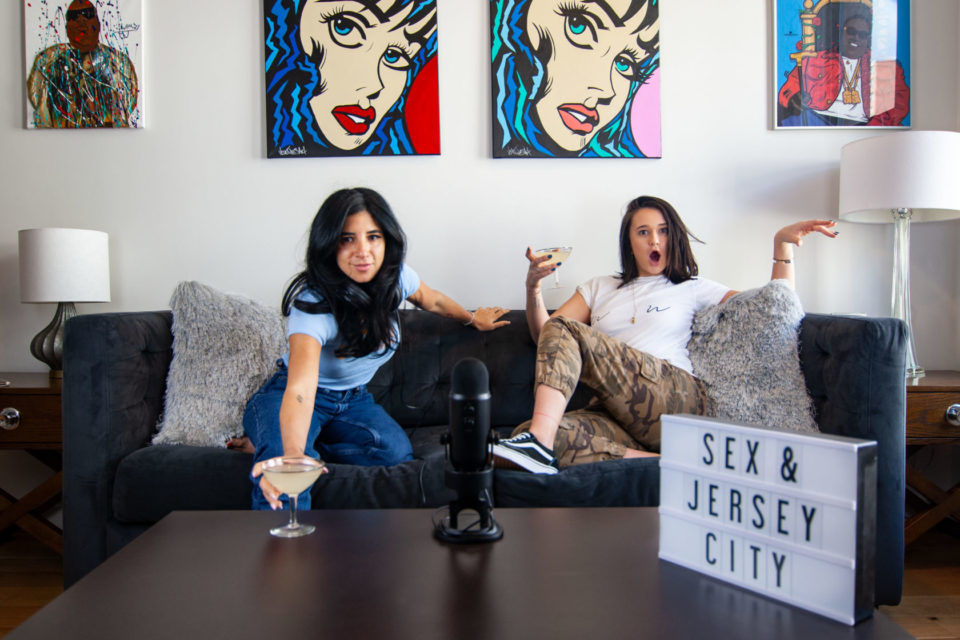 That's right, Chicpea's launching a podcast! It's all about dating in this city they call home. Lynn (of ChicpeaJC) and Kyra (of Singles in JC) will talk about anything from dating apps to sex. Stay tuned!!
Outside of Hudson County
The Read
The Read feature Kid Fury and Crissle addressing hip hop and pop culture every week in unapologetically honest discussions. It's like a therapy session and a hangout with friends all in one.
Find The Read on iTunes, Soundcloud, Spotify, and Stitcher. 
The Basement Yard
Joe Santagato's incredible humor is now available in a podcast alongside producer Danny LoPriore. Tune into the funny, everyday conversations every Monday.
Listen on iTunes, Spotify, Soundcloud, and watch the full episodes on YouTube. 
Why Won't You Date Me? by Nicole Byer
Comedy duo Jake and Amir formed a podcast network, HeadGum. Nicole Byer's Why Won't You Date Me is one of many podcasts on the network, and it's the greatest approach to her journey – figuring out why she's been single for so long.
You can find the podcast on HeadGum.
Tiny Meat Gang
Cody Ko and Noel Miller are some of the funniest guys in the game. You'll likely find yourself cry-laughing.
Episodes are available on Patreon, Spotify, iTunes, and YouTube. 
Jenna & Julien
Internet personality and content creators Jenna Marbles and Julien Solomita started a podcast back in 2014. From the sponsor transitions to Julien's confusion between Anne Hathaway, Julia Roberts, and Sandra Bullock, this podcast is the perfect start to your week.
Find the podcast on YouTube, iTunes, Spotify, and Soundcloud.
The Joe Rogan Experience
Joe Rogan's podcast was recommended by a few followers, and it seems to be a favorite for most!
Find the episodes on the podcast site, Vimeo, and YouTube.