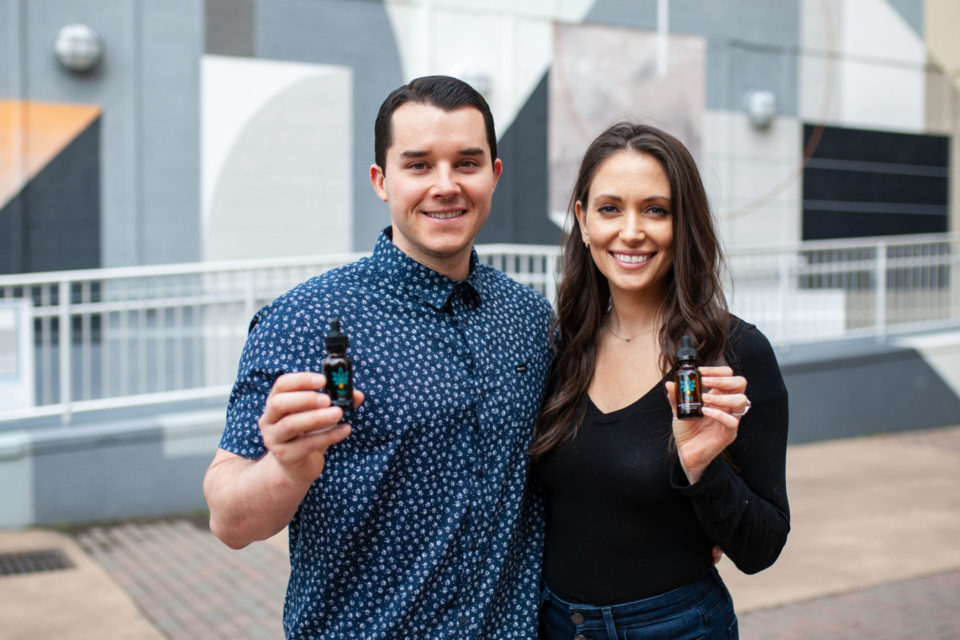 CBD has been the hot health trend this year, so many different CBD products popping up on the market it can make your head spin. You can get CBD almost everywhere, even at gas stations! CBD is known to help relieve various ailments, It helps with anxiety, stress and sleep issues. That being said, not all CBD products are the same, it's like getting a burger at McDonald's as opposed to Left Bank Burger. It's super important to educate yourself and know what you're putting in your body.
A few months ago I teamed up with SoCBD, a CBD company founded here in Hudson County by Rob and Katherine who are partners in the business and in life. SoCBD uses the most premium ingredients, and their products are top notch.
I've been using it for a few months now to help with my stress and since using it, I've been sleeping through the night like a baby.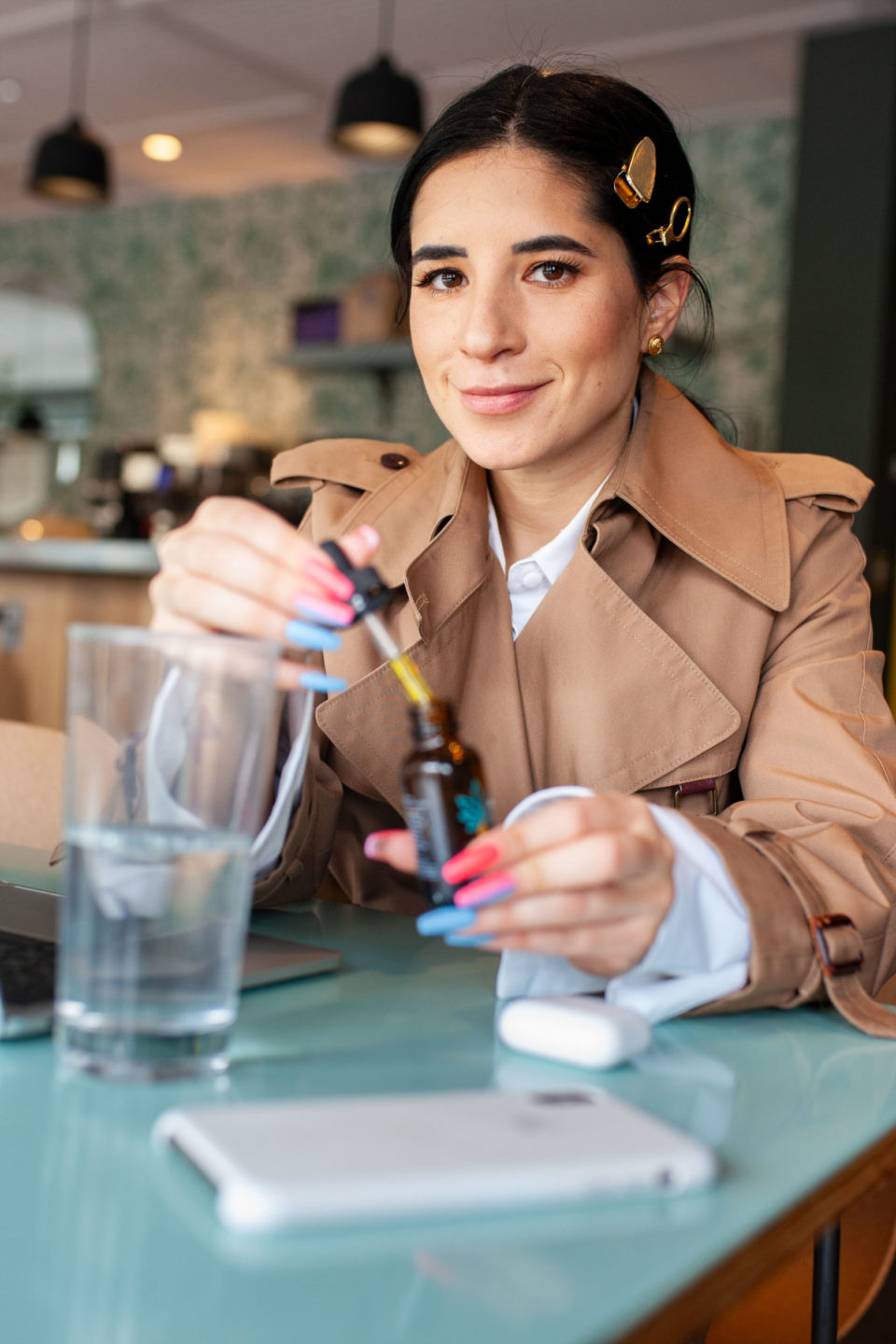 What are your names?
Rob and Kathryn.
What do you do?
We own So CBD. We're a CBD company that is sourcing products out of Kentucky. To start out, we'll have CBD oil tinctures and gummies, and we'll be adding topicals.
So why CBD? How did you guys get into it?
Rob: I was looking to a license for one of the medical marijuana cultivation applications in New Jersey. As a result, I was able to meet some people in the industry. I got an introduction to GenCanna, which is a CBD company based out of Kentucky. I noticed that I kept having friends ask me about getting new products and everything they sent or asked me about were not premium or there was always an issue with the box they were sending. I just decided to stat a company myself that I'd feel comfortable marketing and selling to my friends.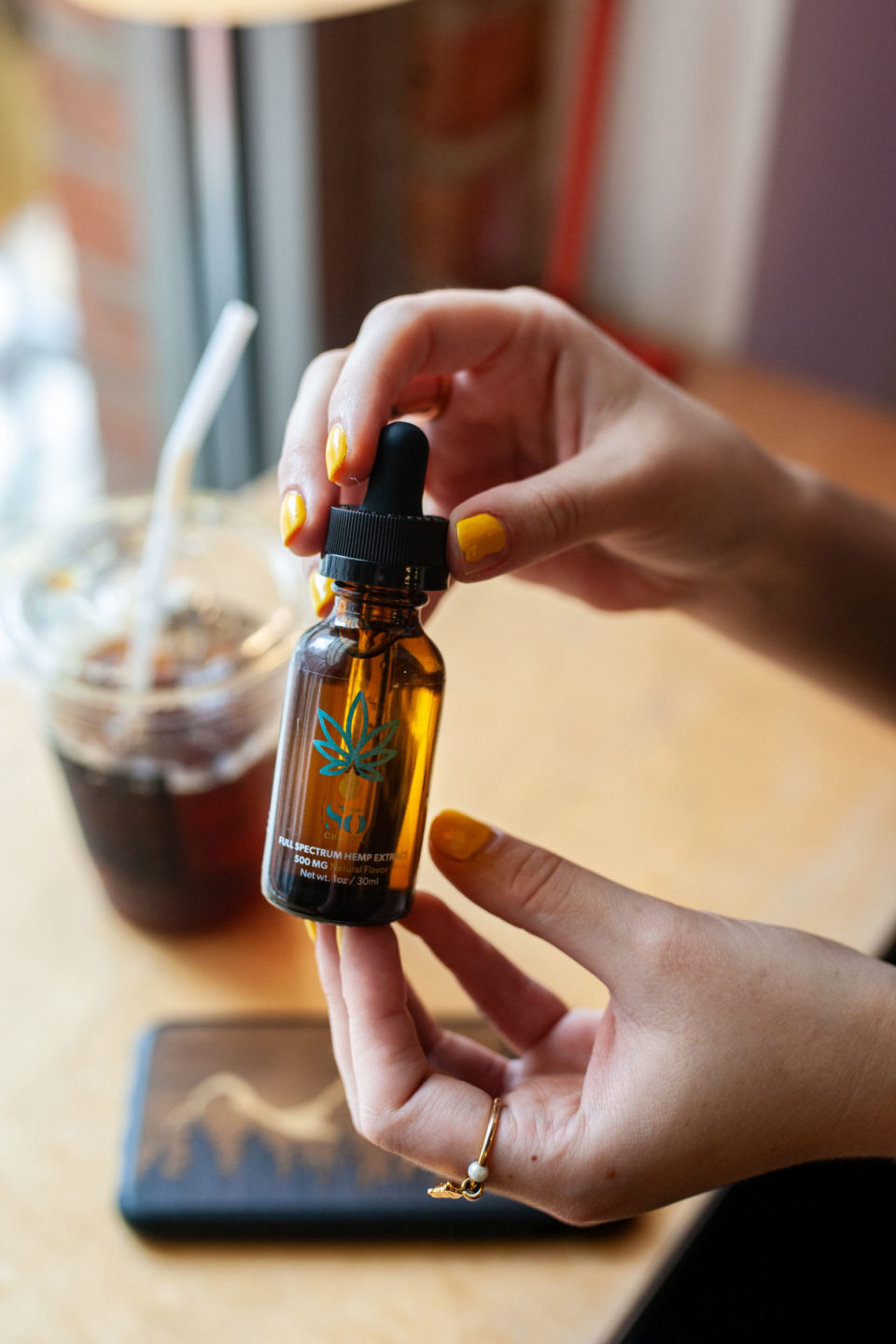 Do you guys use CBD?
Kathryn: Yeah. Rob uses it more often, but I use it once in a while to relax. Sometimes I use it topically on my skin.
Rob: I use it in the morning after my workouts, it's great for inflammation. It's also great for focus so after I'm done working out, I get my coffee and take CBD. It's been a great combination for me. I don't get the coffee jitters. CBD kind of helps me get locked in and focused. At night, I take our 750mg tincture to help me relax and fall asleep at night.
That's awesome. There's so many CBD products, it seems like the market is saturated with them. What makes So CBD different and better quality?
Kathryn: I think this is what Rob touched on before, but we really made it a point to source the highest quality, most premium CBD we could find. We wanted it to be the best of the best in the industry. All of our products are CO2 extracted and they come from full hemp.
Rob: One of the great things that our supplier does – they have a proprietary technology that actually vacuum seals the hemp post-harvest in 3 minutes or less. Every step of the process is very carefully and meticulously run, and that's something we want to carry over to every part of the company. We want to be transparent and as open as possible on our products. We provide third-party testing results on the site so you can verify everything.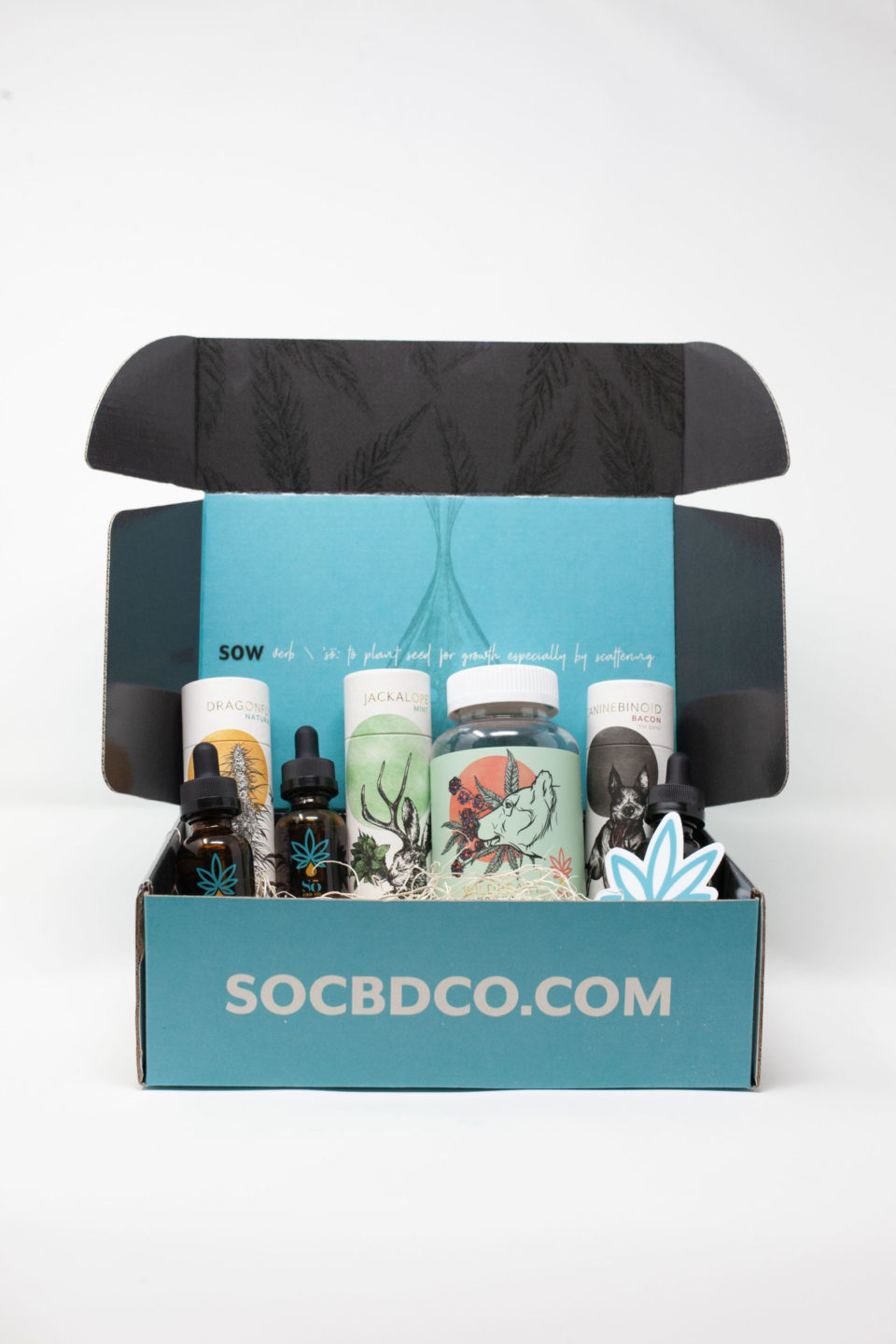 Quality.
Rob: Quality, everything down to the packaging. Essentially, no expense is spared in every part of the process. We pay for high-end premium products, and we match that with the design and packaging, as well. It's in the entire experience.
I've been part of this from when this was just an idea to how it is now. It's really exciting to see your labor come to fruition. How's the process been and what were your biggest challenges?
Rob: It's been really exciting and fun to work on. My previous company was a service business, specifically in the moving industry. This has been a lot of fun because we get to focus on design and packaging. The only downside, I would say, is the website. It's been a little bit tricky, as well as payment processors.
Right, because of the nature of the product, it's a little more difficult.
Rob: Right.
Kathryn: It's also been a little bit challenging just keeping up with the industry itself because it's ever-changing and a new industry in general. Keeping up with everything going on, new competitors popping up, laws. We're constantly learning and making changes.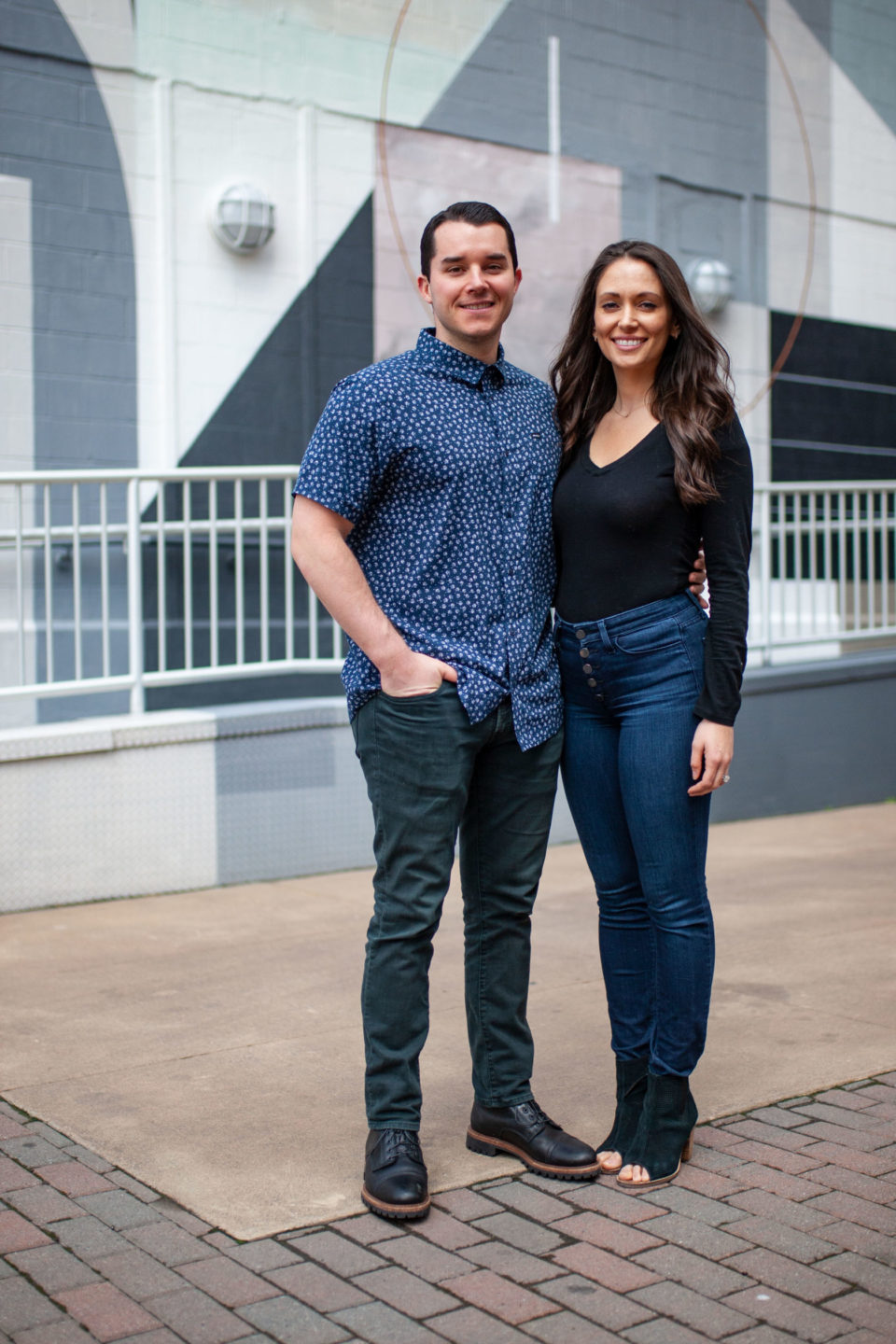 Are you thinking of more products to add?
Rob: We'll be adding new gummy flavors and topicals. That'll be done pretty quickly out of the gate, so within the first couple of months. We'll be expanding into a topical great for post-workout that would help with inflammation and pain. We have a good one for pain and other topicals we'll be doing as moisturizers. There'll be lemongrass scents, really great sandalwood one, and an unscented one for people who don't want a scent. We're really excited about getting those in stock and introduced to everyone.
For people reading this wondering why they should use CBD, how can we convince them it's something to add to any wellness regime?
Rob: There are tons of benefits. In its current nature, you have to be careful with what you say CBD can be good for. For me personally, it's been incredibly for focusing during the day. Going back to what I said earlier, when I get done working out, I take a 500mg, drink a coffee, and it's got me focused like I've never been able to get in my entire life. What's nice is that it's an all-natural product. You're not taking any type of processed and manufactured pill. I know it's been amazing for people who have a hard time sleeping. It's a great alternative to taking sleeping pills.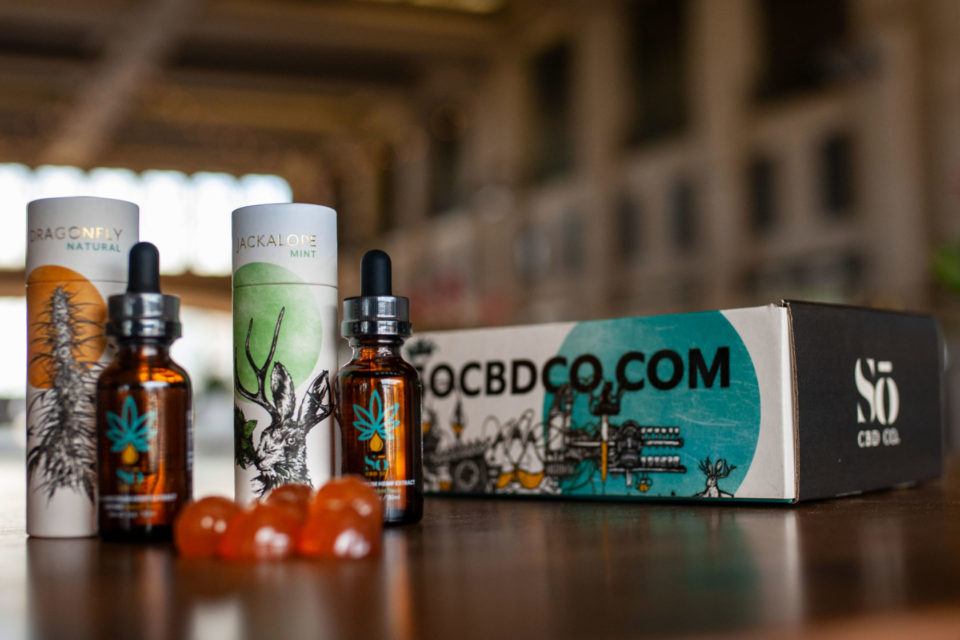 What if somebody says, "Oh I just smoke weed, so why do I need this?"
Rob: One of the things that we want to get away from with our product is separating ourselves from the weed culture. There's nothing wrong with the weed culture at all. I'm trying to get licensed in NJ to cultivate, I think it has amazing benefits, but CBD is a very different compound. Our articular products have little to no THC in them, there's no psychoactive compound. It won't be anything mind-altering.
And you guys are also a couple. How is it working with each other?
Kathryn: Surprisingly, we work really well together. I wasn't sure how it would be, starting out. He doesn't get on my nerves at all, I hope he can say the same. I think we really complement each other with what we do day-to-day. His strengths are different than mine, and he makes up for my weaknesses.
Rob: Kathryn's easy to get along with, it's been great. We actually don't fight a lot. We get along well.
That's cute, how'd you guys meet?
Kathryn: We met 10 years ago.
Rob: Like a proper Jersey couple, we met down the shore. We were on the beach and we have mutual friends, so Kathryn came to meet up with us. We were hanging out at my buddy Chris' house on the beach across the street. They ended up spending the night. We bought a shot at the Osprey in Manasquan, and that kicked off the relationship.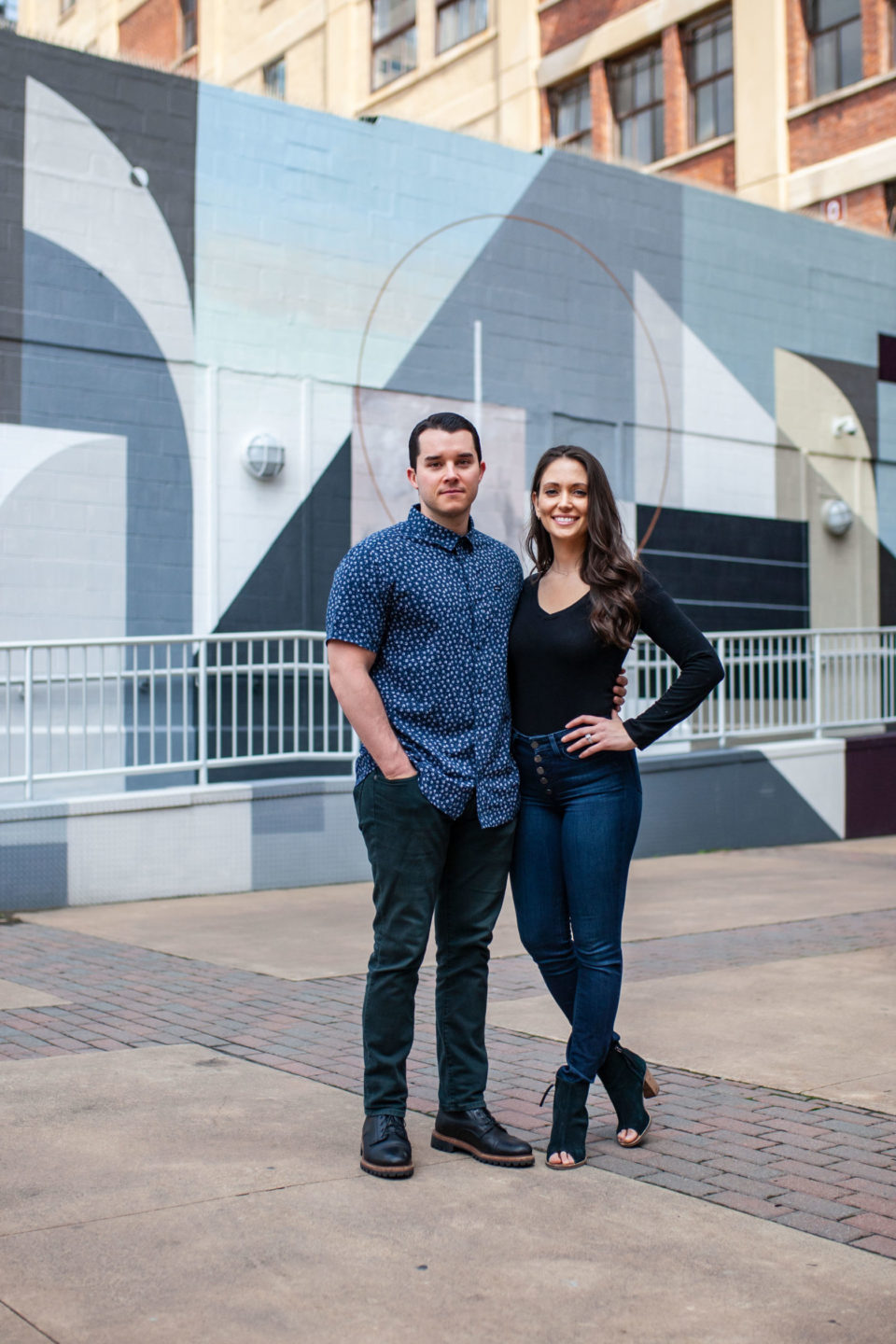 And now you guys are expecting!
Kathryn: We've got a lot going on.
Any plans on carrying So CBD in local shops around Jersey City, Hoboken, Hudson County?
Kathryn: Yeah, we started off already. We're in Love Locked in Jersey City and Washington General Store in Hoboken. We definitely want to form more partnerships and support other local businesses.