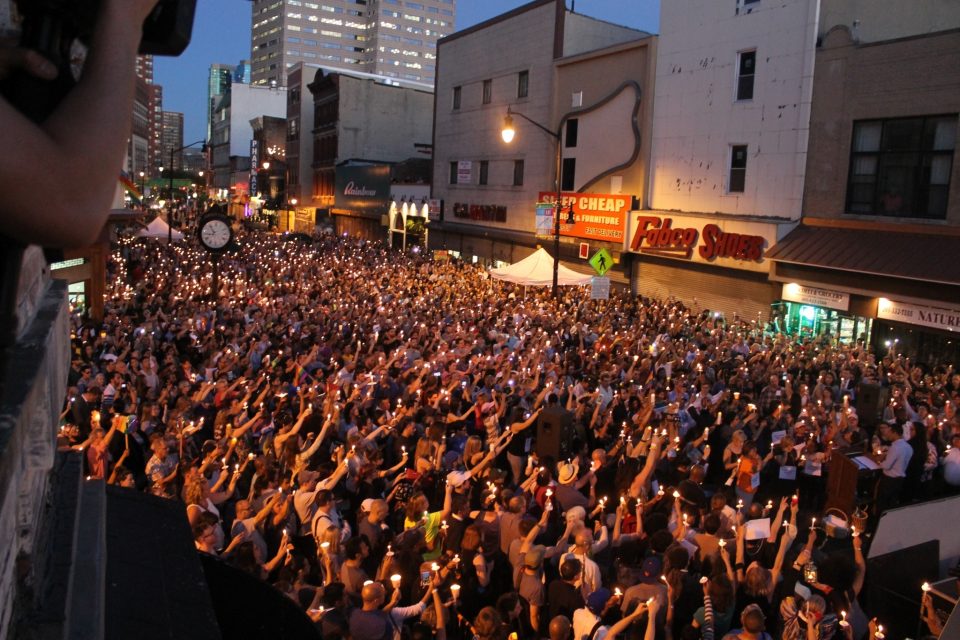 I am tired, hungry, and my eyes are swollen from crying. It is 11 PM, and I just got home from the candlelight vigil that was held on the Newark Ave. Pedestrian Plaza. This is a very hard post for me to write, please bare with me.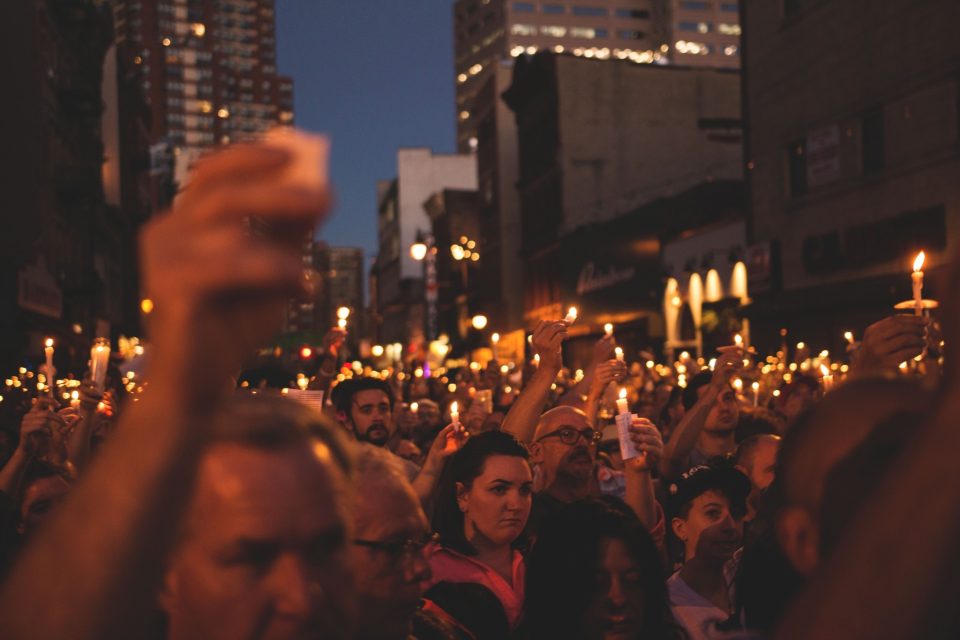 I had arrived at the vigil before it began at around 7:30 PM, and I was all business, I needed to get those photos. I ran into Robyn Schneider, owner of Morlees and asked her if she could sneak me upstairs to the second floor so I can get a better vantage point. They estimated that approximately 2,000 people showed up. It was the most incredible thing I have ever seen: 2,000 people, united, standing against hate and violence together, holding hands, hugging, singing, kissing.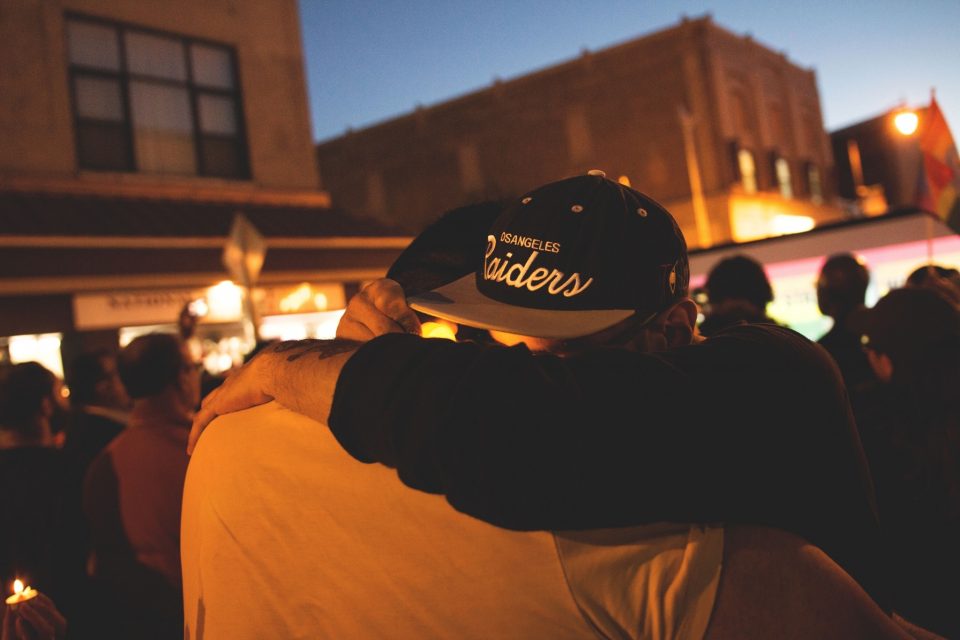 I need to give a shout out to everyone who organized it especially Michael Billy. He is an incredible human being and I want to hug him so hard right now.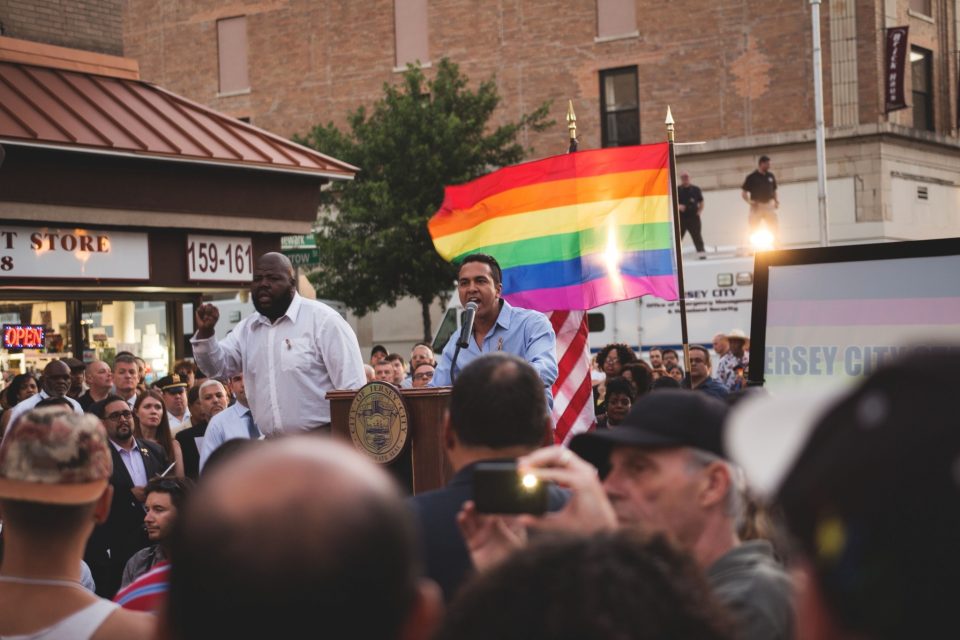 Even though I was touched by this moment, I was busy; I was busy capturing everything on all my platforms. I wanted to share this with the world, spread the word in any way I could. Andy Mac was helping take photos from the crowd's POV.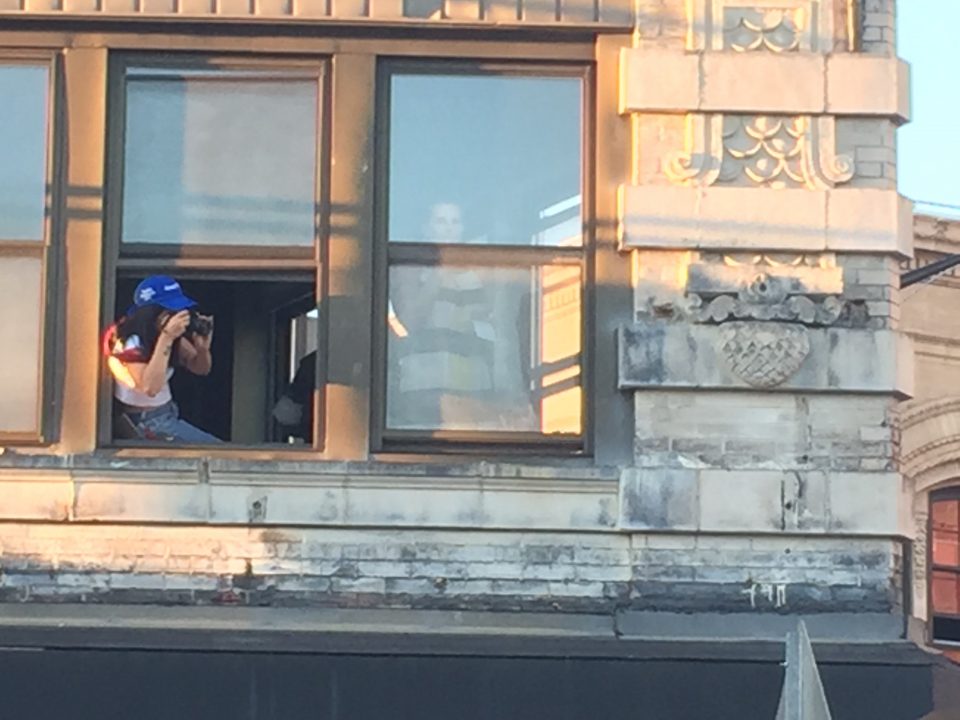 At a certain point, I decided to go back to the crowd. I turned my camera off; I put my phone away, and I listened. I listened to the speeches, to the people around me. I focused on the moment.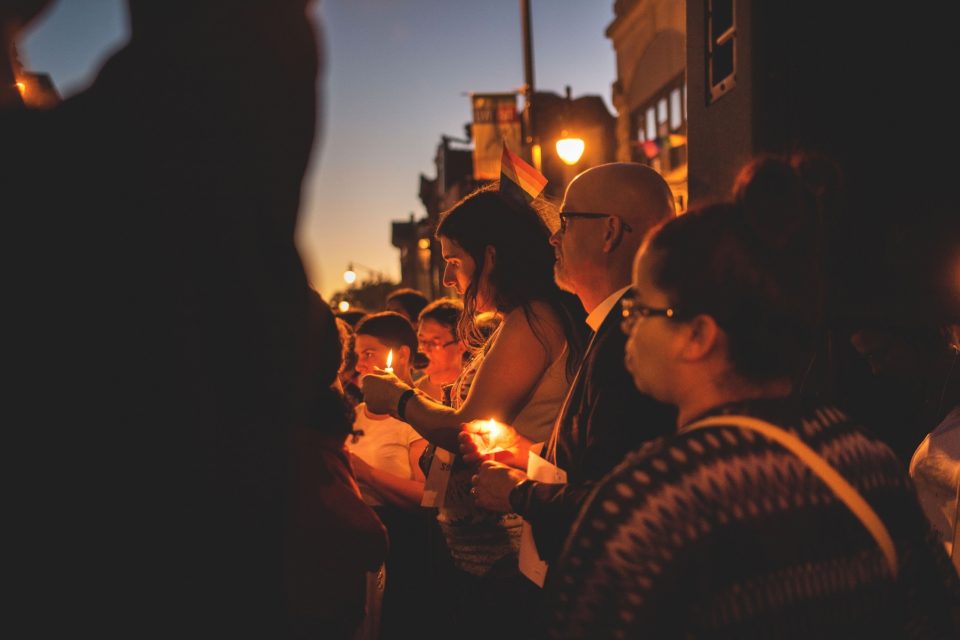 When partners Paul and Miguel, pioneers in the LGBTQ movement in Jersey City and the most adorable couple in JC, came on stage and spoke about their love for one another and kissed. I lost it. My heart went out to them.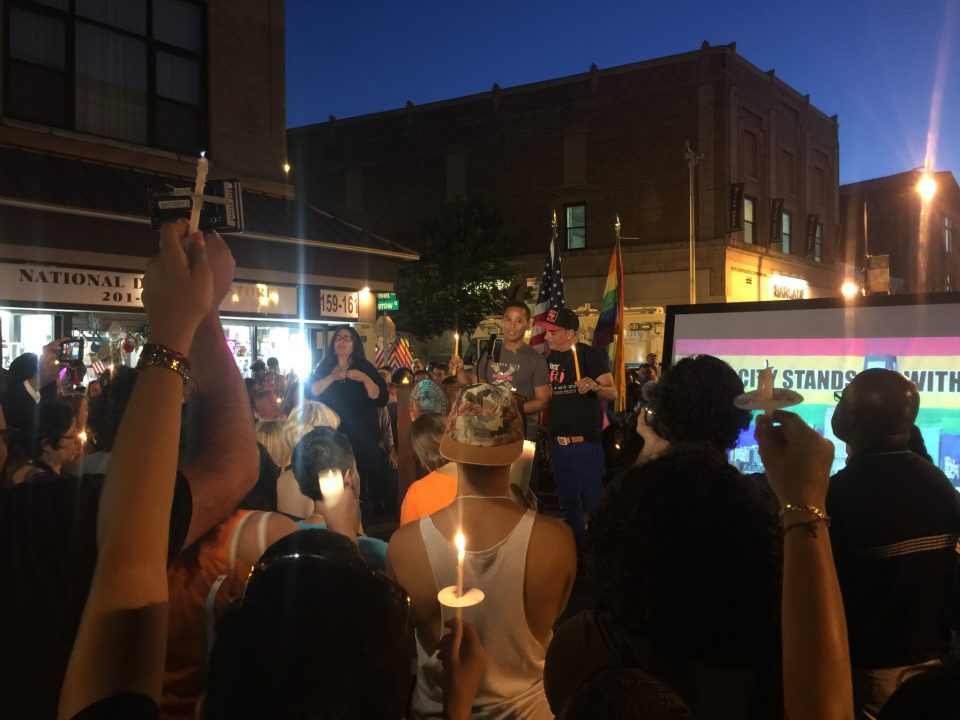 It was then and there that everything that happened Saturday night came crashing down. I have a tendency to live in denial; I seem to live life thinking that everything is peachy, positive, and everyone loves each other and wants to hold hands and sing kumba-fucking-ya…which I guess is a good thing sometimes. Now, I sit here sobbing and trying to make sense of it all. I am 32 years old going on 10.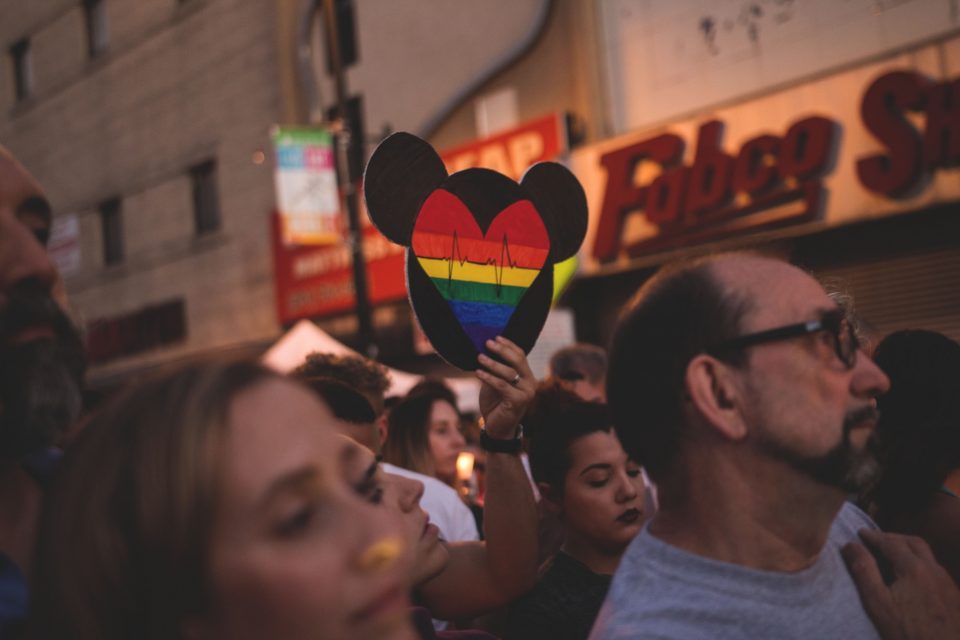 Earlier today, I attended the Liberty State Park 40th anniversary with my mini-me and it was a joyous occasion. There was a moment where my little one was running after bubbles, it was so beautiful. Watching her innocence and how happy she was running around a wonderful park that is now free and green.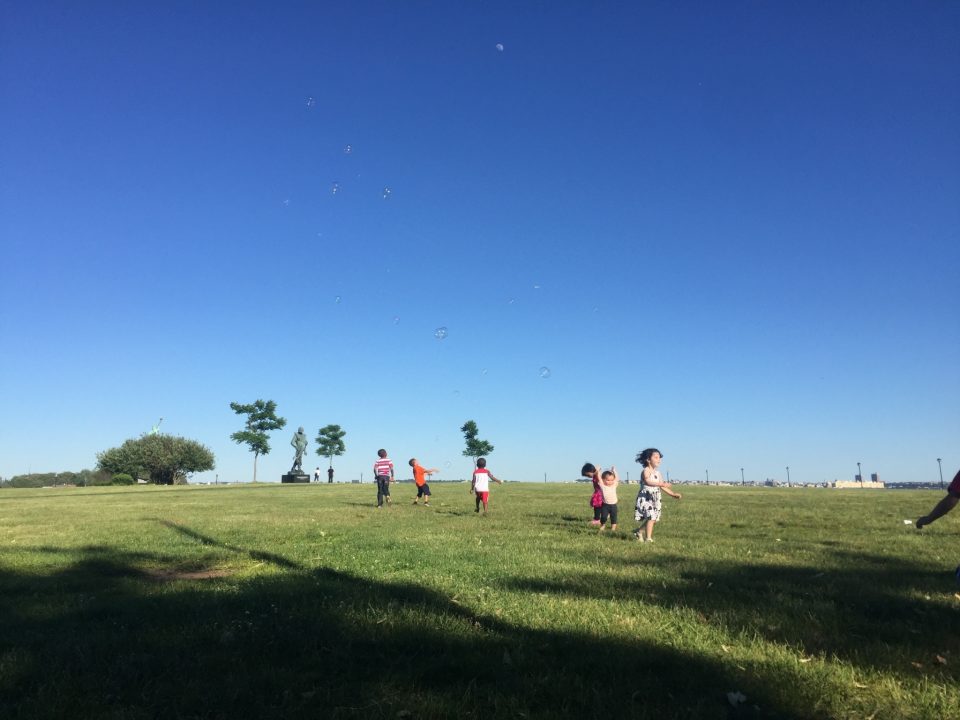 For a minute, I was in total bliss, and living through her joy. It also broke my heart. My child, I want her to feel free to be whoever she wants to be, to love whoever she wants and to feel safe forever. Is that too much to ask for? As a mother, I feel helpless that I can't protect her from this fucked up world that we live in. We live in a world where anyone can go to a store and buy a gun so easily, and nothing is done about it.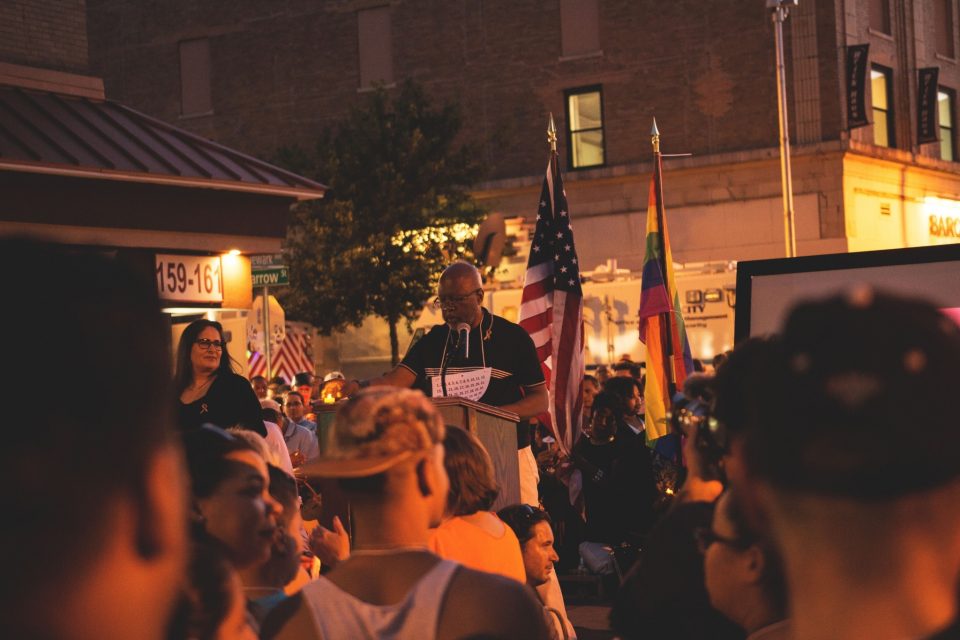 The truth is, I can no longer see life in shades of pink. I can no longer live in the denial that I have lived in. People are killing each other all over the world, in our neighborhood, just a few blocks away, in my hometown of Tel Aviv. People got shot at in a restaurant just the other day; in Orlando people lost their lives for loving who they wanted to love.
It all came crashing down. I know this is supposed to be a recap, and I am expected to tell you who spoke, what they said. This is me, raw, no filter. Trying to make sense of the world.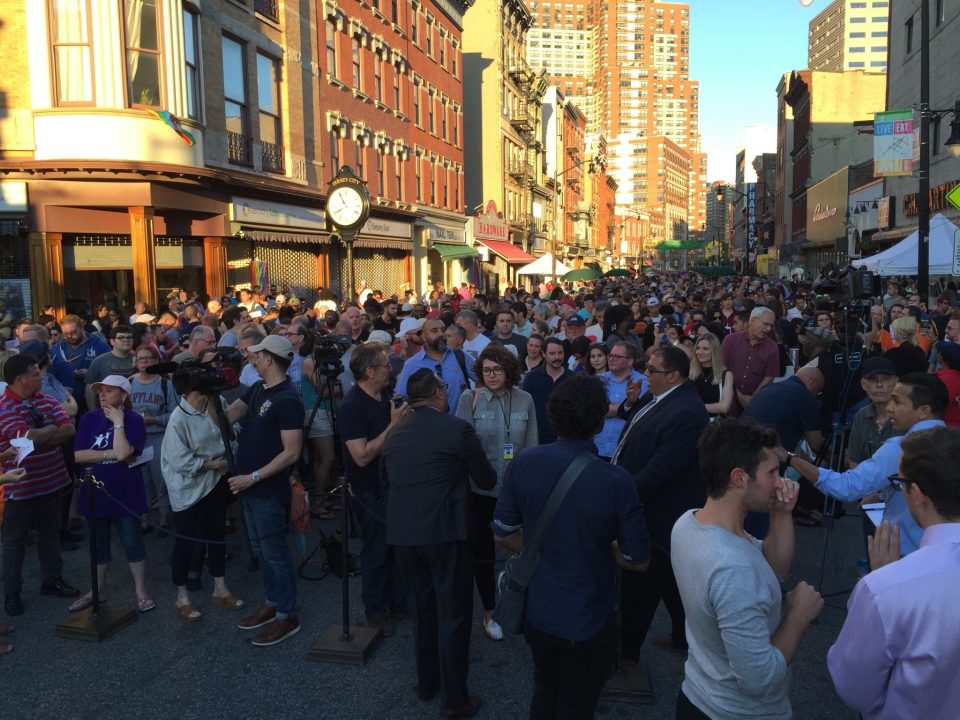 It is now 6 AM, and I've had a chance to catch my breath. As I drink my coffee watching my daughter sleep, I think about all the people in my life. I ran into a lot of beautiful Jersey City friends yesterday, who all came out in solidarity. I think about their embraces, and their smiles as we caught up on life. I think about all the people that came together to love each other and to fight against hatred. I have hope.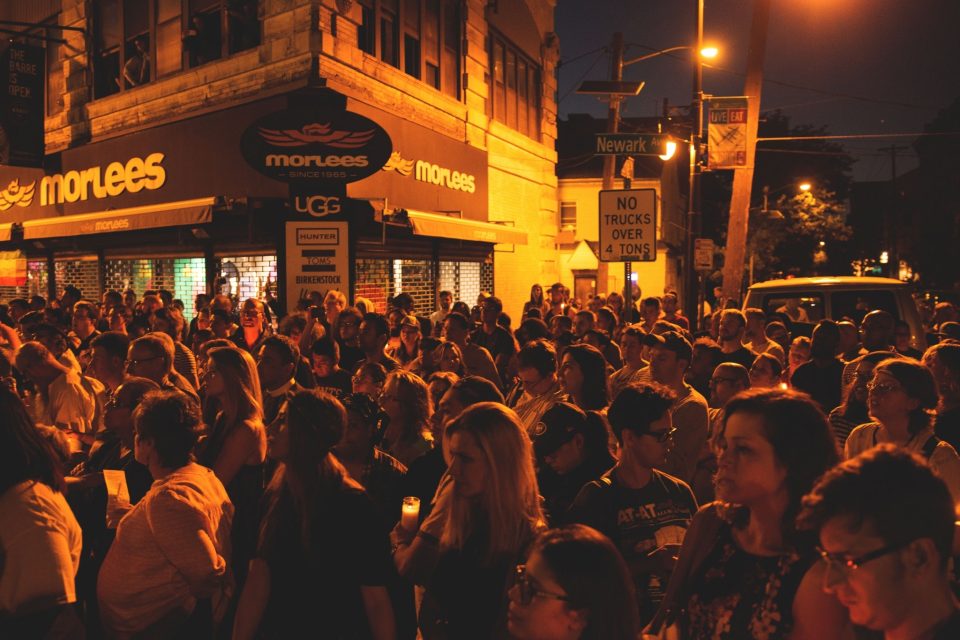 I think about Sam Pesin, the son of the founder of Liberty State Park who finally won the fight against privatization of the park after so many years and it gives me hope. He never gave up and neither should we.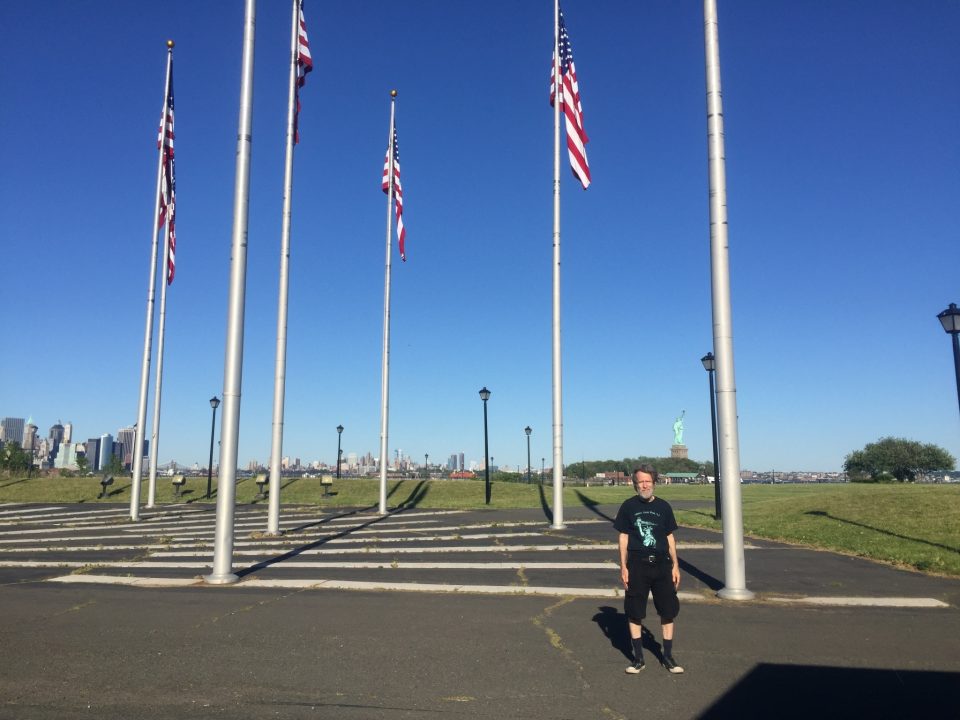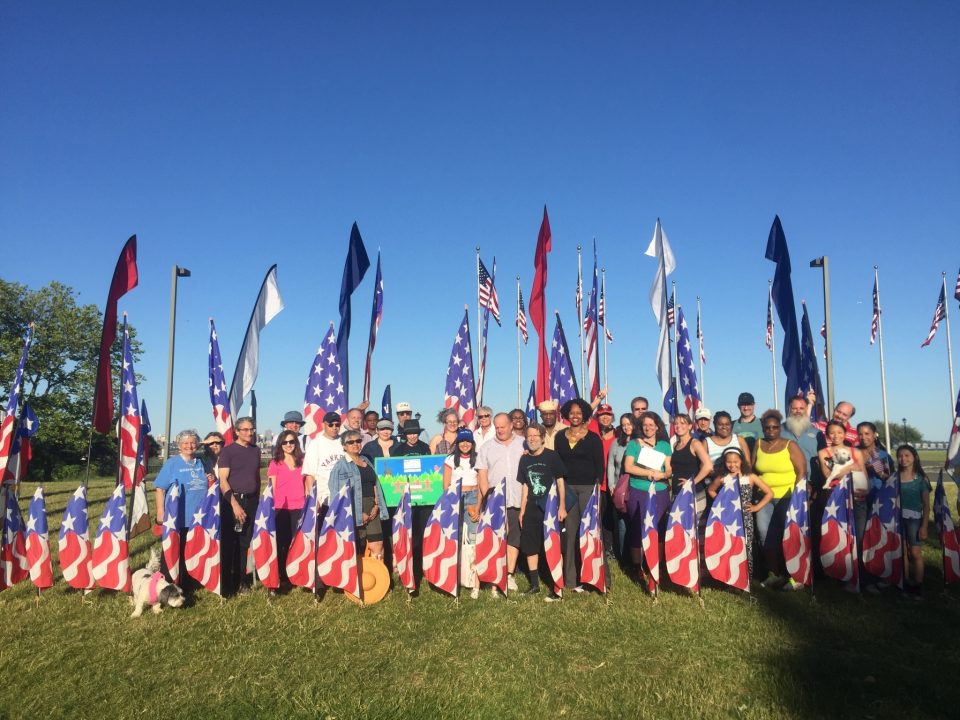 I think about love, I think about peace. I don't want to live my life in fear and pain. I want to continue seeing life in shades of pink.
Love is love.