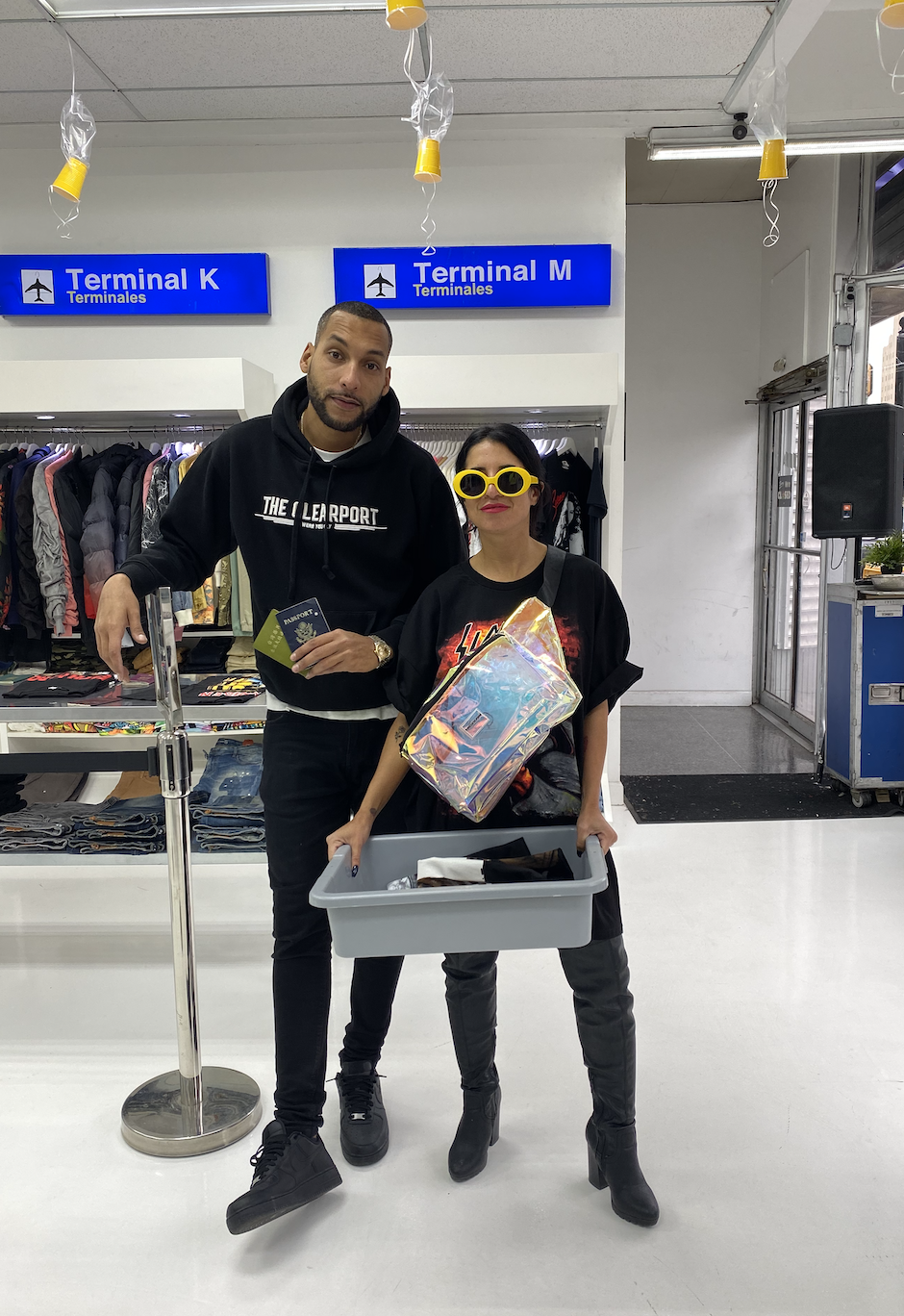 I've written about The Clearport and Hayoner multiple times at this point, but it's been a while since I showed them some love. Haytham Elgawly is one of my best Jersey City friends and we've been homies and business partners for almost as long as this blog has been around. We've seen each other on our best and worst days. I am so thankful to have him in my corner, and we always joke that we will be 80 years old still grinding. We've thrown over 50 events together in the last 5 years; Terminal of Terror, Headphone parties, festivals… we've done it all.
Haytham is a Jersey City native and serial entrepreneur, and opened "The Clearport" a conceptual retail store in McGinley Square. This store is extremely unique and speaks very much to who Haytham is, a creative genius. I really hope he doesn't read this because his ego is already pretty big.
I recently went to The Clearport because Haytham owed me some money (LOL) and also to re-up on my street wear fits aka I left his store with no money… Check out this fun video and shop local!
The Clearport
759 Bergen Ave, Jersey City