"Stop the Violence" Rally
Written by Shanelle Smith.
This Sunday organizers along with the Jersey City youth conducted a "stop the violence" march to address the crime  that has been plaguing  Jersey City streets lately.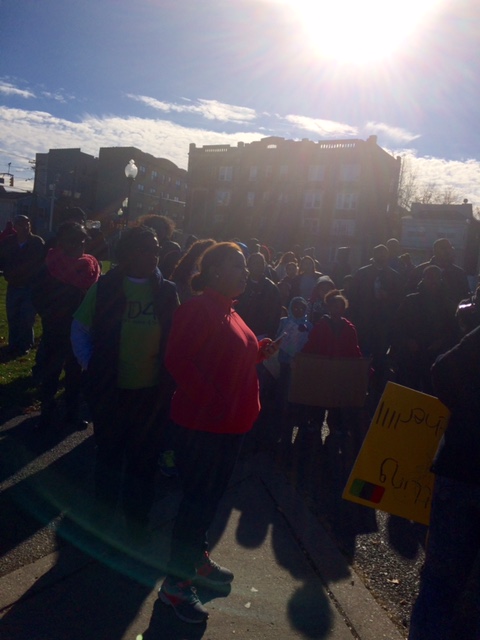 Jersey City youth and community leaders met at Triangle Park on Danforth Avenue to protest violence in the streets, the rally made a brief stop at Audubon Park and ended at Arlington Park.  Residents and youth were allowed to voice their opinions on the violence committed in the community and to discuss how the violence personally affects them.  The open discussion addressed changes needed to be made within the community in order to make the neighborhood a better place to live.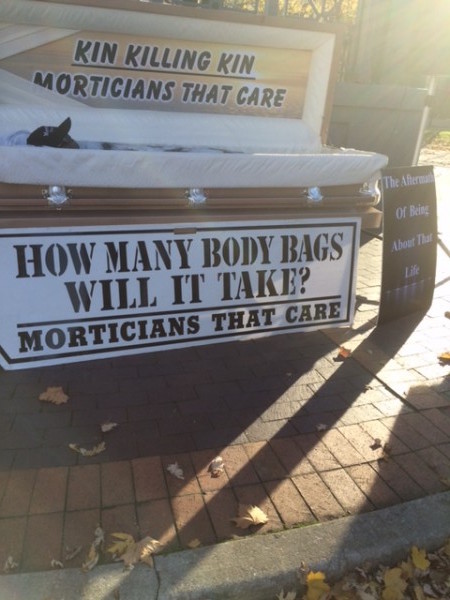 At one point during the rally community leaders challenged everyone in a little Double-Dutch fun to lighten the moment.  Community leaders Cee Parker and Latarsha Williams- Johnson worked together to organize the rally dedicated to reach the children, they also brought their squads out to protest against the violence. Parker who is president of the Honeybee's (Helping Others Now by Empowering Yourself) said "the event was coordinated to try to reach our youth and to attempt to do something about the killings that keep happening." Honeybee's is a new organization to the city that connects with the youth through Double Dutch rope. Giving back to the community is not an unfamiliar task for this new squad, they have worked with other organizations to help feed the community, conduct clothes drives, and mentor youth.  "We are working on another walk scheduled to take place on December 4th that will empower everybody in the city not just the youth" said Parker.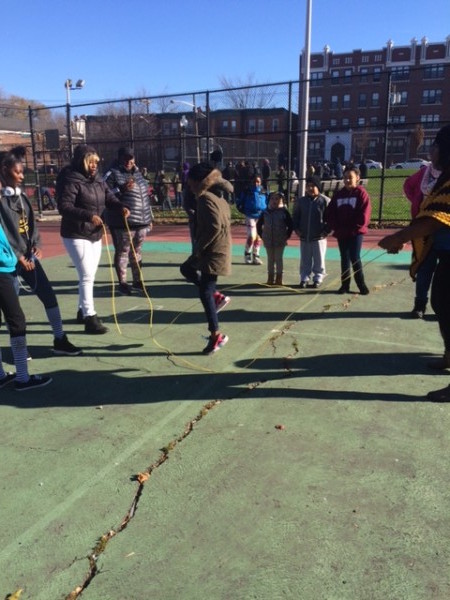 Latarsha Williams-Johnson said "The march is for the kids…I wanted to organize something where we can get out and talk to the youth about what we can do to help them stop the violence."  Johnson is President of the Unique Drillers, a drilling/dancing squad that has been around for 18 years. Unique Drillers has been helping providing Jersey City youth with extracurricular activities, giving the youth a chance to travel around the world to compete in competitions and getting them involved in community service activities.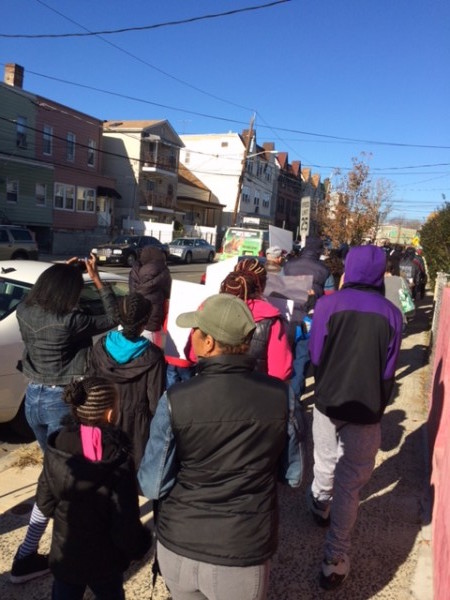 Mustafa Ali from New Pathway Counseling Services and Morticians That Care participated in the rally to talk to the youth about death and the rising number of premature deaths. Morticians that Care brought along visuals to give the youth a glimpse of death through the eyes of the mortician.  Ali has been working with counseling and youth for over 21 years and said, "I find what I am doing to be very affective, there are many men out here that I helped keep off of these streets and now they are mentoring those younger than them."
The rally ended with the community leaders and residents discussing future plans to reach the youth, ensuring the evolution towards change.
---
JC Shovels!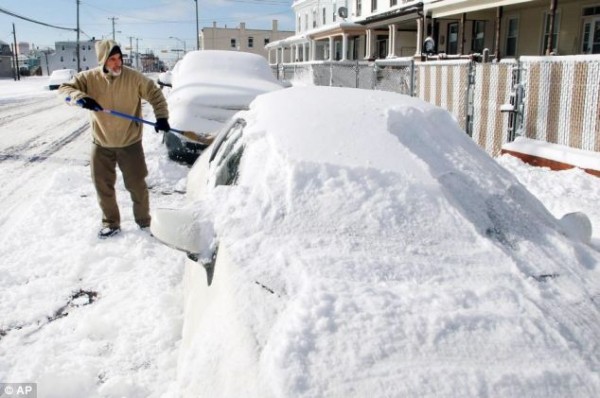 "JC Shovels" Will Connect Volunteers with Seniors in Their Neighborhood; Initiative is Part of City's AmeriCorps VISTA Program
On Monday, November 30th, Mayor Steven M. Fulop announced a new volunteer initiative – JC Shovels – to help senior citizens and people with disabilities in Jersey City shovel out after winter storms. The program, which will be run through the Department of Public Works (DPW) and AmeriCorps staff based in the city, is seeking volunteers who will be connected with nearby neighbors in need – and then asked to shovel their sidewalks after snowfall.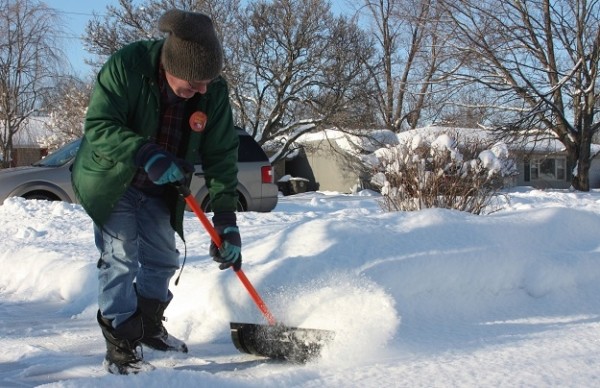 "We've always believed that what they taught me in the Marines should apply here in Jersey City: We leave no one behind," said Mayor Fulop, "Sometimes that can be as simple as helping dig folks out after a snowstorm so they can go to the grocery store or make a doctor's appointment."
JC Shovels will be administered by two of Jersey City's nine AmeriCorps VISTAs, staff members paid for by an AmeriCorps grant for the express purpose of developing service-oriented programming to assist those in need. Volunteers, however, will do the bulk of the shoveling.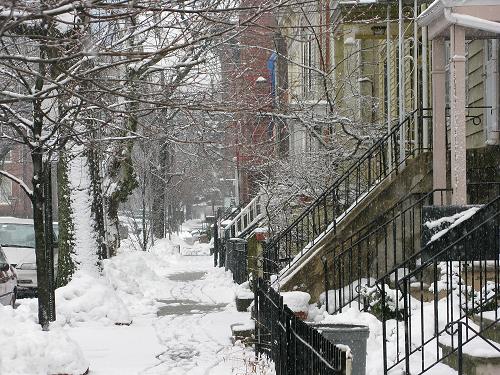 Once the roster of volunteers is assembled, the DPW will map where the volunteers are located and will connect those volunteers with seniors and others in need in their neighborhood. A number of locations will also be designated for volunteers to pick up rock salt from the City's stockpile as well as shovels to facilitate their work.
Anyone interested in volunteering for the program can register online at http://bit.ly/1LIVJFh.
---
HDSID Menorah and Tree Lighting written by ChicpeaJC
Yesterday evening the HDSID kicked off the holiday season with a special Menorah and Christmas Tree lighting "ceremony" at the Newark Avenue pedestrian path along with Mayor Steven Fulop and special guest Mr. Santa Clause and what seemed to be some of his helpers.
Even before my blogging life, every year we make a point to come to the lighting ceremony! It's just a fun thing for the kiddo to experience… also there is always free cookies!!
Mayor Fulop said a few words about the holidays along with a few reps from various temples/churches in Jersey City.  Then Steven Kalcanides, owner of Helen's pizza helped with the countdown to the tree and menorahs lighting!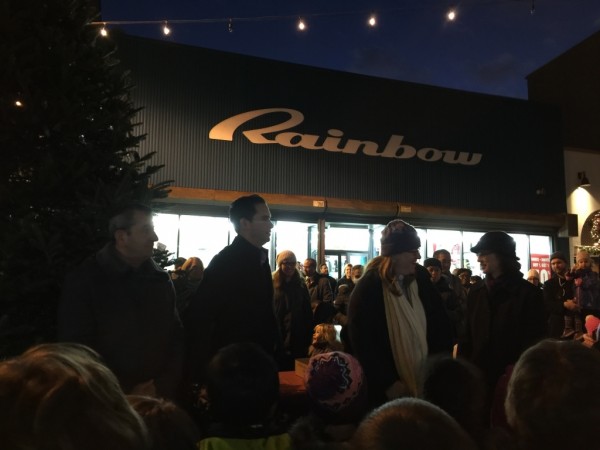 It's lit!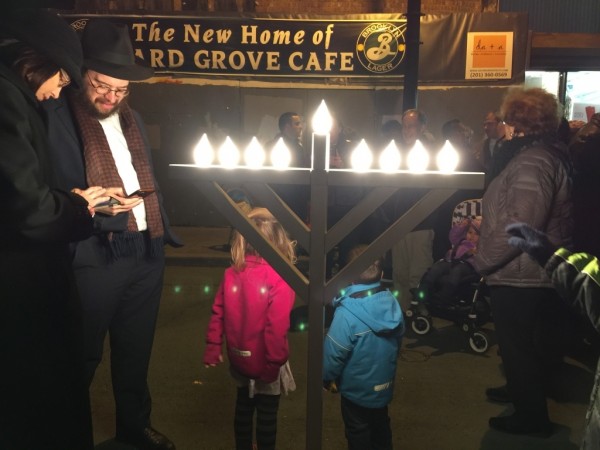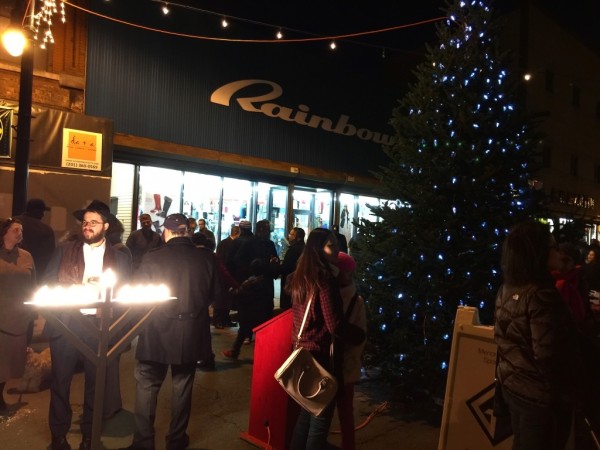 The holiday season has officially started!