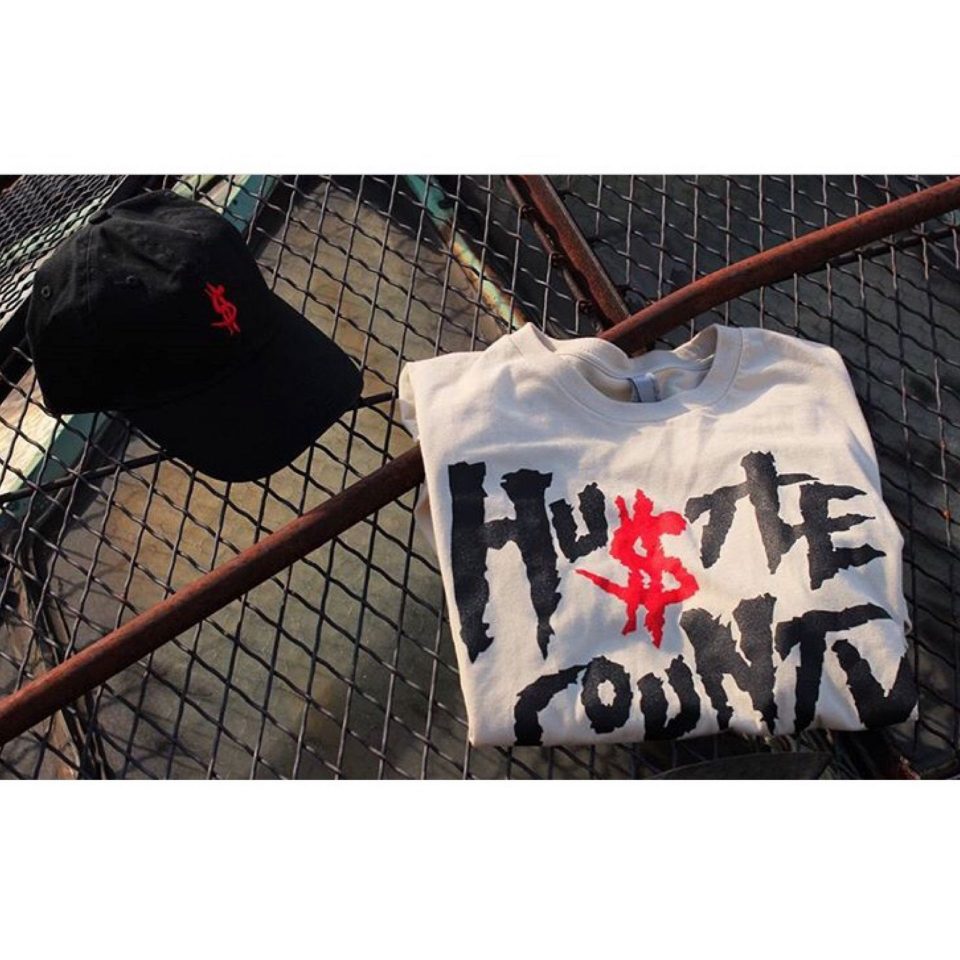 For this new #GearToTheStreet post, I decided to keep it a little bit more Street. Like, "The Streets know" type shit. With that said, I'd like to put the spotlight on 2 dudes from the heart of Union City, N.J. who are following their dreams from their music to their fashion. Meet FleePack.
What's good my guys? How are y'all? I feel like I know the answer is busy! Kenji you have a music project out, new videos, and shows left and right. At the same time, you and my man Wavy over here have a clothing brand called Fleepack. Please tell me about what Fleepack means, and what are y'all all about?
Kenji: Simple, big Bro. 'Flee' is just a dope way of saying 'Fly.' I grew up listening to Dip Set, Byrd Gang, Stack Bundles, etc and when you saw Cam'ron, that was flee! He was a trendsetter and I see myself following the same path as they did. Only thing is that I'm the only rapper but we gonna change that soon. Now with the pack, I just roll deep everywhere I go. I bring my hood to any event I got and we turn that shit upside. And that my brother is a flee pack. (Kenji laughs loudly.)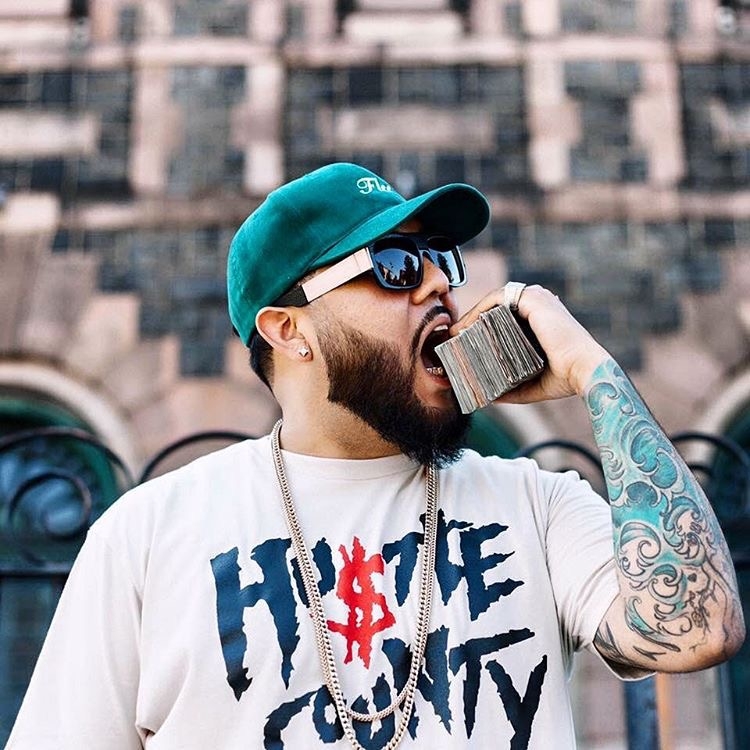 PV: Now let's get to this new Tee! It's reads 'Hu$tle County' and primarily premiered in the Khaki or Sand color way? This is the one the one that caught my eye, because not too many people printing up Khaki tees. Why that color and why this term?
Kenji: The Kahki was such a dope color-way for us. My brother Wavy put it into better terms for me when he brought up the idea for it. The tan color is pretty much the down-state colors for a Prisoners. We did this because, where we are from, a lot of people in the county have been in that situation and know what it is to hustle and get through it. 'Hu$tle County' came from the hustle that we go through everyday. Go to Bergenline alone and tell me how many people are out there hustling? You see taco trucks to ice cream carts, to someone selling mangos or corn on a cob and lets no forgot the most infamous "Tempo pa la Cucaracha" (Tempo for the Roaches) Guy out there every single day and night hustling for his! We come from poverty and even if they don't make it out, they make sure to hustle for what they have. This is not just in my city, but in every other city I've been to in Hudson County.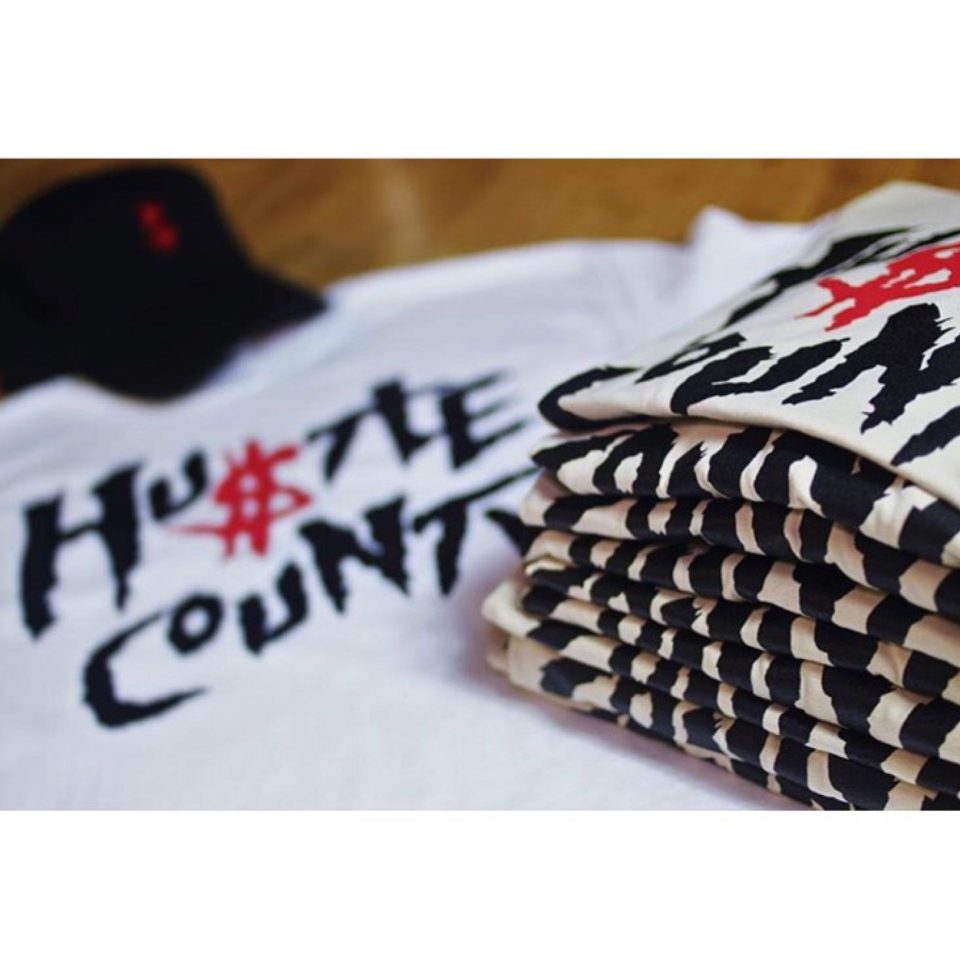 PV: So is there a particular reason you feel why people growing up in Hudson County, N.J. feel the need to have to hustle?
Kenji: Yeah, because we have nothing here. Think about it, we are minorities and most of us living here aren't born in the U.S. or have parents that weren't born here. Most of us came from another country and are either Hispanic, African, Indian, Asian, etc. Right there alone it's hard for us. Our parents came to this area to hustle or look for jobs and to make sure we have a better future than they did. So when you think about it, who wouldn't want this tee?! Besides it having all the area codes from Hu$tle County already.
PV: How is this Tee available, and can I get a Black one?!
Kenji: We're obviously planning on dropping it just in Hustle County first because I want to make it exclusive just for us. I want everyone here to have something that people can't get there hands on so easily , especially people from other counties that are actually reaching out to me already asking for one. I know that this tee is a classic and people will relate to it in the near future when I make it an online release . For the black one you know I got you already lol , but we have a lot of big plans and different color ways that we're bringing this into. All I can say is this is going to change the way people look at us.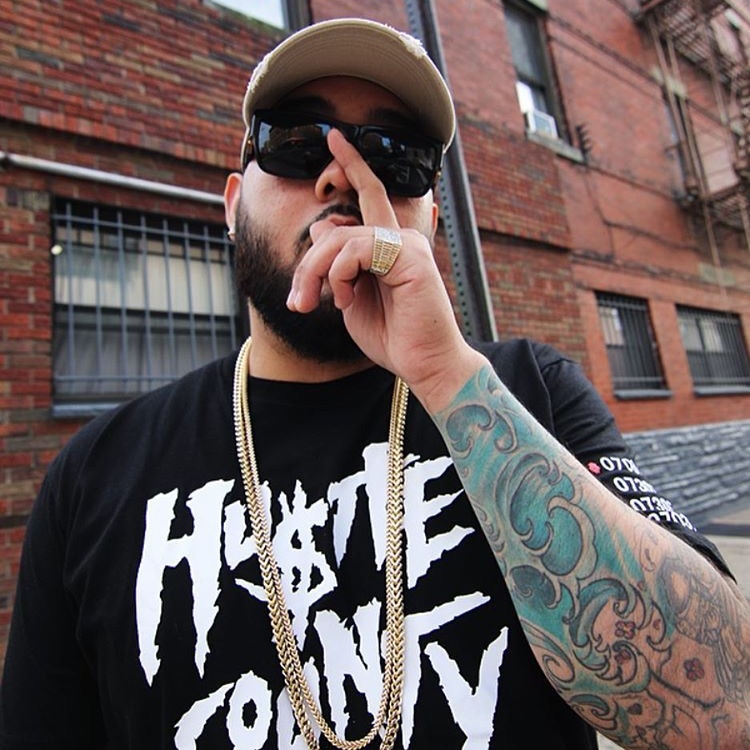 PV: What's coming up next for Fleepack?
Kenji: To be honest, big Bro, we have so much in the works from my music, to new clothes, and even collaborations, but I like keeping all that in the cut. Most importantly though, we moving up! We've been working so hard and so long for this moment, and now that it's here, we're putting on for our county/state and most important the city I'm from. (Union City, N.J.) We're here to inspire and prosper. After all that we're going to get them checks, cause as you know all we do is Hu$tle.
PV: Yes I definitely do. Well thank you Bro for taking the time to do this view. Appreciate y'all and looking forward to working with y'all. Keep doing y'all job and everything will definitely pay off!
Follow their movement:
@fleepack
@kenji_fp
@capowavy_fp
---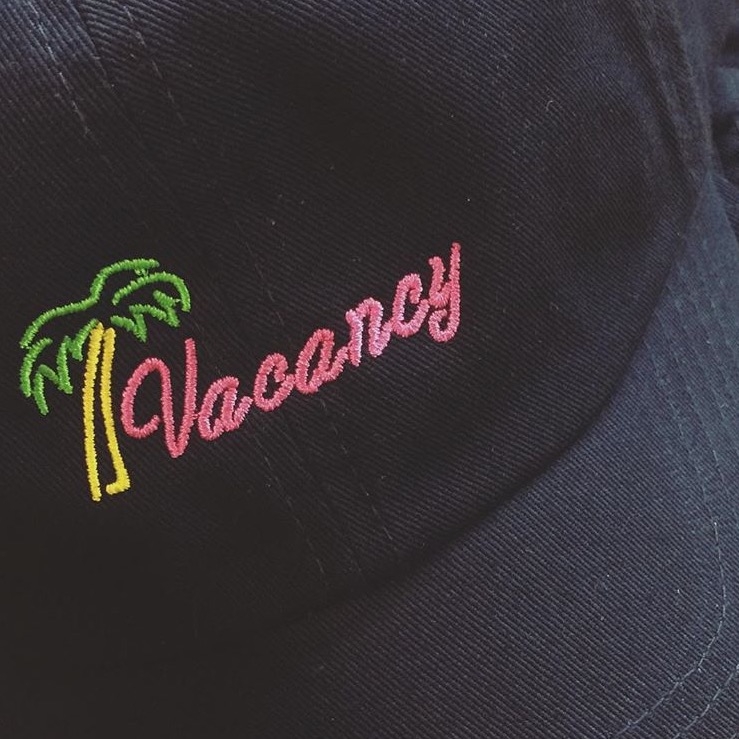 COZY By Mush
This type of interview is gonna require some etiquette and bit of a pallet. Bright lights, big city feels from our next feature, but at the same time, a splash of Class. We link up with Stephen Yager b.k.a. 'Mush' who is the General Manager/Buyer at prominent retailer Sneaker Room, who we've featured on chicpeajc.com recently so check that article as well, to speak about his brand's newest collection 'Vacancy' and what the inspiration behind it is.
PV: Mr. Mush, how are you Sir?! What's going on with you these days?
Mush: What's up my boy I'm well, hope all is good with you. We are fresh off of summer and I'm sad to see it go. I've been working a lot, went on some great vacations to clear the mind, which also helps me with my creativity towards the brand. So with that being said Cozy will be dropping some more heat for f/w 16' as soon as possible! (A lot of new styles to come.)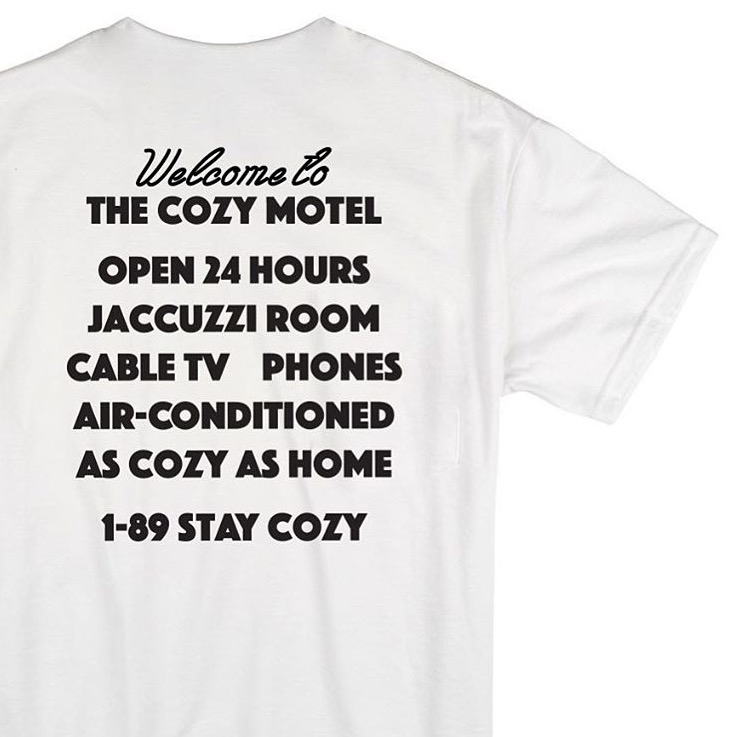 PV: Nice! So please tell me about this 'Vacancy' collection. Why this title, now?
Mush: I'm glad you ask. When I thought about my last drop of the summer, I wanted to create something timeless that would hopefully extend that summer lifestyle that i like to practice year round. So with the title "Vacancy" it was geared towards the people to invite them to come live this Cozy lifestyle, like those signs on the doors of most businesses. "Come in, we're open!"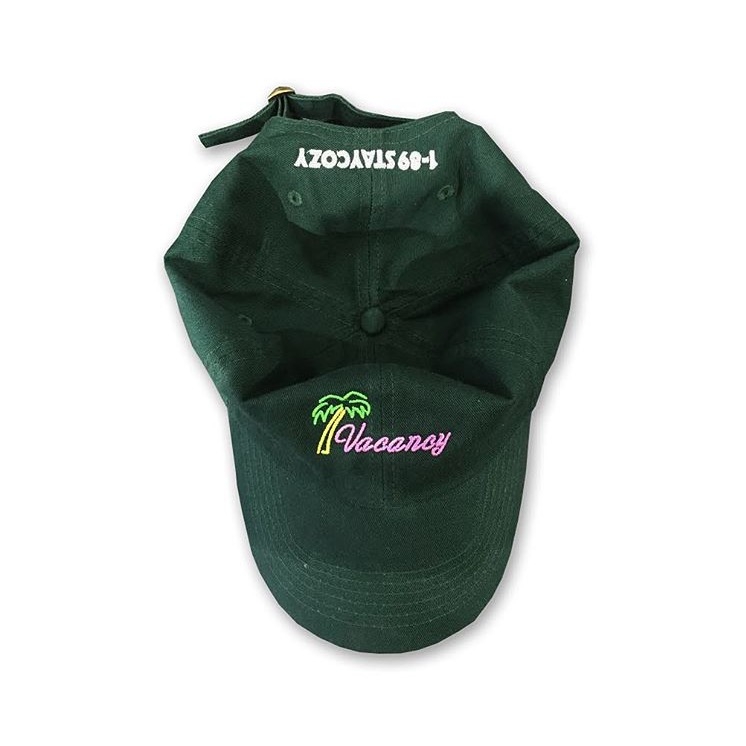 PV: I like that your new designs and the previous design releases have a connection with one another. Every time, at least from a functional branding standpoint. Like, how each article that's been released exudes a consistent aura of 'the possibilities are endless.' Because you have your own grove in your own lane and own expression. Your eye or taste for design. I respect that. Do you believe that people should be cozy all year long? Or just on Sunday?
Mush: Thank you very much, kind sir! I like your attention to detail! When I sit down to create new ideas I like to look at the past and the future to create a constant vibe for the brand to represent. Also I believe that the consistency makes us stronger as brand and lifestyle, instead of hopping trend to trend. I say that to say this, I know I wasn't the first in streetwear to screen print a t-shirt but there's nothing wrong with adding to and mixing up the culture. As for as being Cozy, that's a lifestyle, 24 hour. a day, 365 days a year. It should be from the minute you wake up to the minute you go to sleep. As far as Sundays, you should be extra Cozy!
PV: Dope. So what can we look forward to from 'Cozy' and what are some of the next challenging things you'd like to see yourself doing with your brand?
Mush: As far as the future, I'd like to think that anything is possible my boy! With the colder months ahead of us you can be ready for some super soft long sleeves and heavy duty hoodies to keep you as Cozy as possible! To challenge myself and the brand I would like to dabble in some very very Cozy cut and sew pieces, for the warm and cool weather. Definitely want to collaborate with some local brands (hint hint), with some being out of my comfort zone to help expand the vision, and broaden our audience.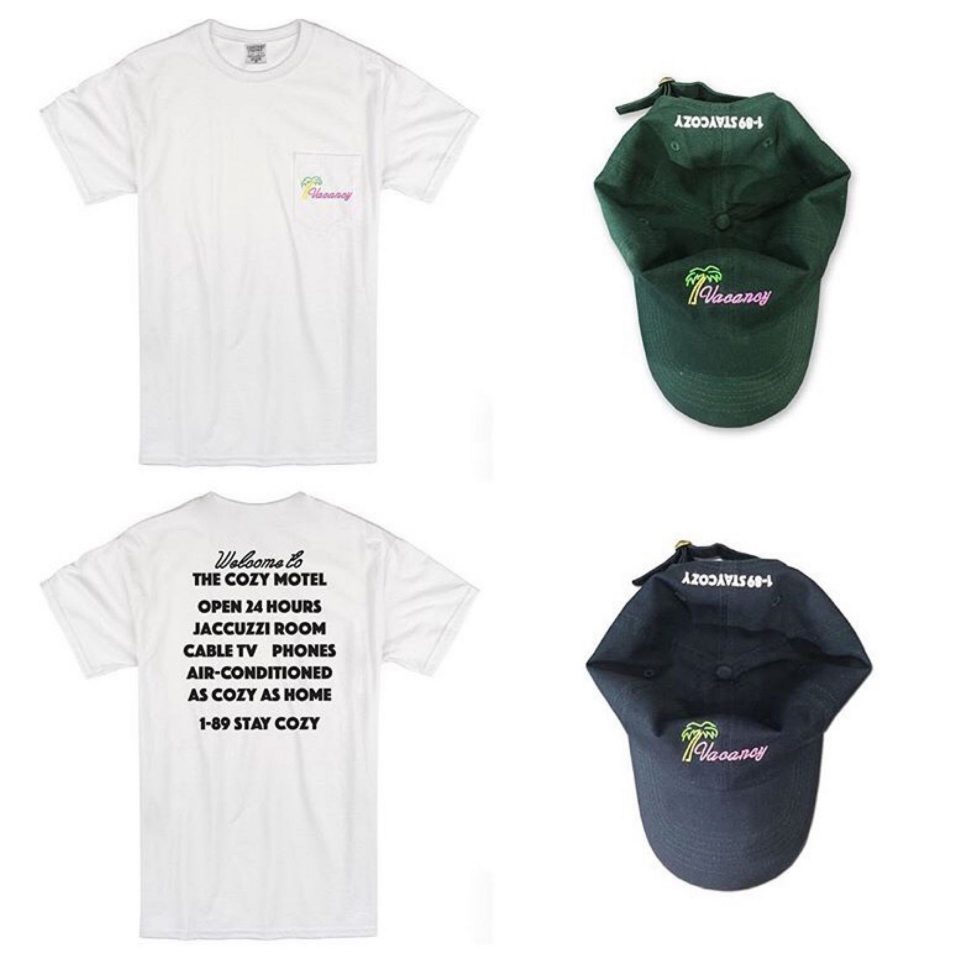 PV: Awesome Homey, thank you again. Please tell us where to cop?!
Mush: THANK YOU very much for thinking of Cozy for this piece, it is greatly appreciated my friend. I also would like to thank everyone who took the time out to read about what Cozy is doing for the culture. Much love! You can find me at Sneaker Room in Jersey City and Bayonne, that's the FAMILY! I do have product in either location or you can hang out with me on the internet, our website is www.cozybymush.com for all latest product ,and to get a taste of the lifestyle you can peep our Instagram page @CozybyMush. Finally Thank You to everyone who was supported to help us get to this point!
---
COUNTER.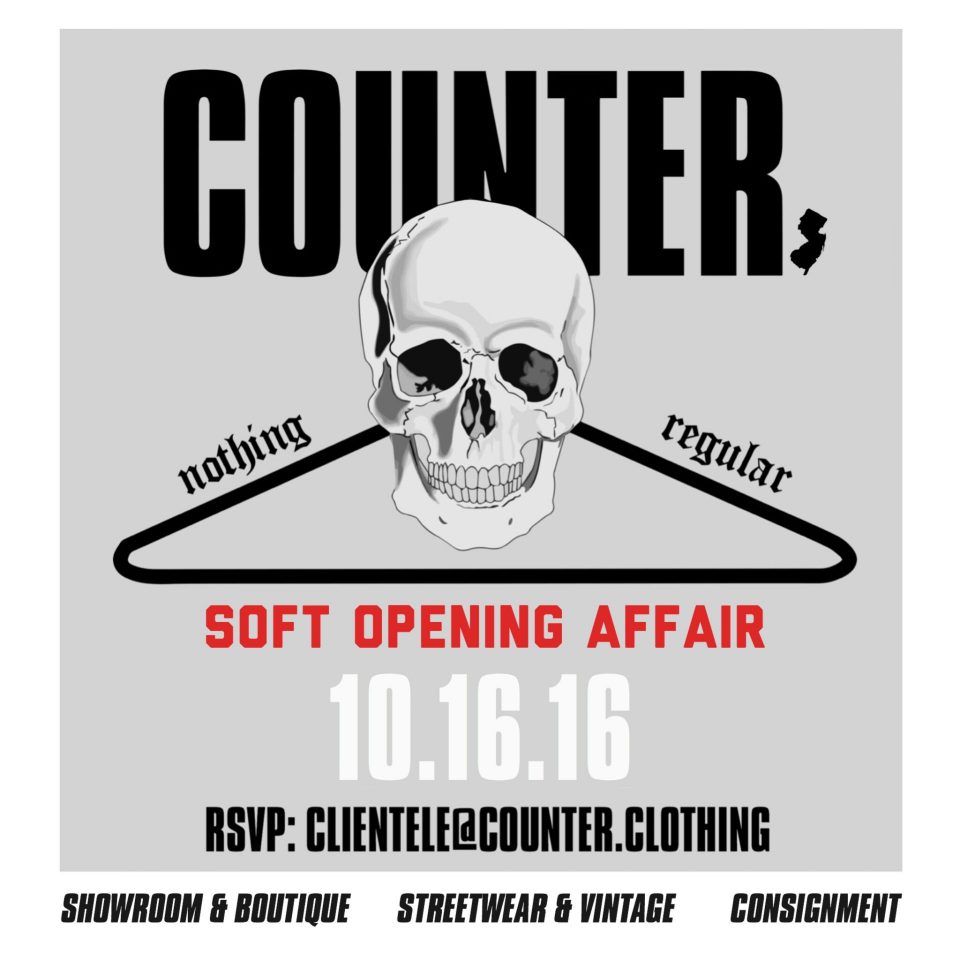 Counter. is a new showroom/boutique/brand that's opening its doors this month in our great Hudson County area this Fall.
With an appointment mostly calendar, this new destination shop is set to stock a variety of rare goods, limited edition releases, current sought after product, as well as an array of accessories & hidden gems for the avid fashion collector connoisseur. It's focus you ask?! Specializing in curated Streetwear & Vintage clothing for Men, Women, and kids.
Look out for their Open Days where the location will be open to the general public. Feel free to follow their social media platforms and tune in to the new shop's website for more info.
To find out more on the new spot, rsvp and make it out to their opening day event on Sunday, October 16th.
They say you have to ask them for further details and must rsvp, but I'm betting this will be another very fun event in Jersey, so don't miss out! Hit them for more details.
@counter.clothing
https://www.facebook.com/Counter
https://counter.clothing