Even though it is still 80 degrees out, fall weather is right around the corner. I love summer, beaches, and pools, but fall fashion is a lot more fun to play with. Fall trends are ranging from feathered and multicolored fur jackets to plaids and folk prints. Here are a few trends I will be trying out as the weather cools down.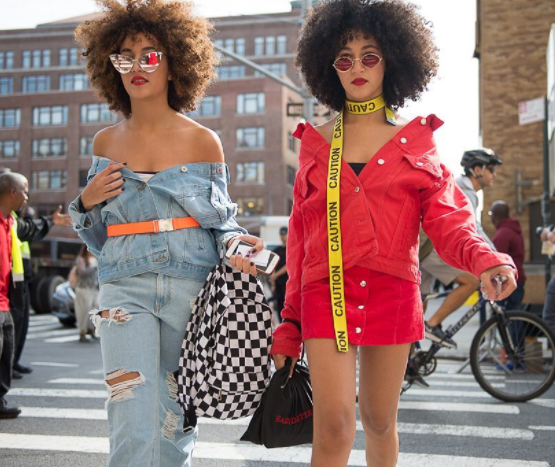 RED
Red is all the rage this fall and I personally love it. Never a huge fan of bright colors, I love all the shades of red we are seeing. I am most excited about the red shoe making such a fast comeback. It feels really fun and very 90's, in a good way.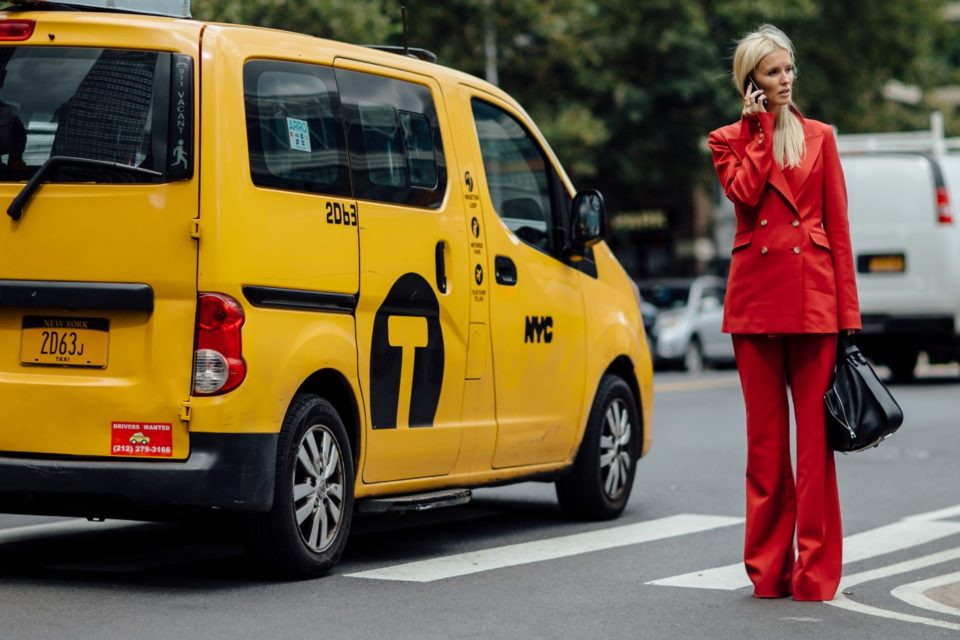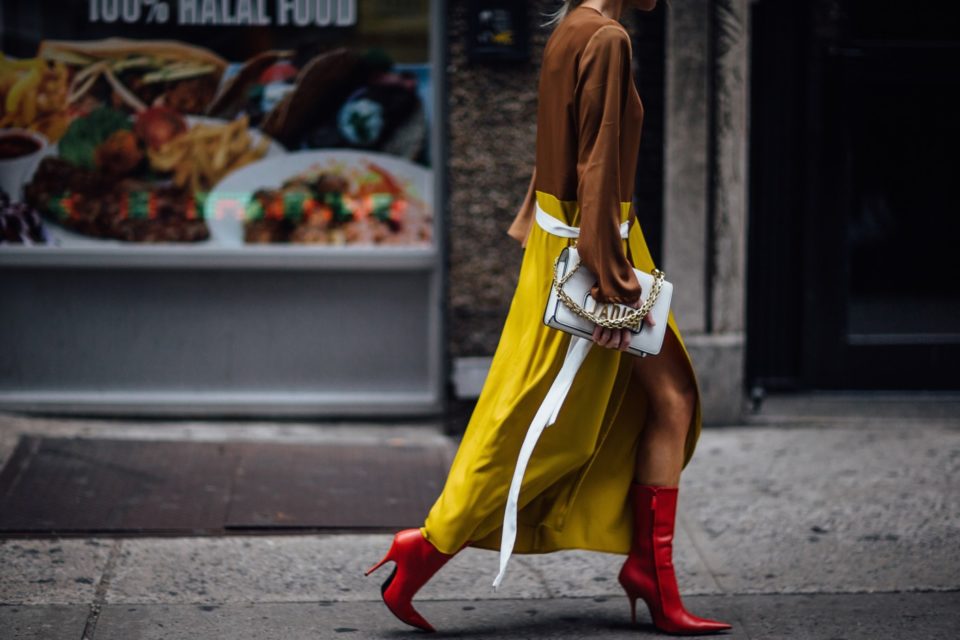 FRINGE
Fringe has been one of those trends that seems to come in and out pretty regularly. We have seen a lot of statement dressing for shirts and jackets in 2017 and this is just another way to spice up your basics. The fringe trend works well with the Western influence seen on the runway at Alexander Wang and Coach. This is a great trend to seek out at some of our local vintage and thrift shops.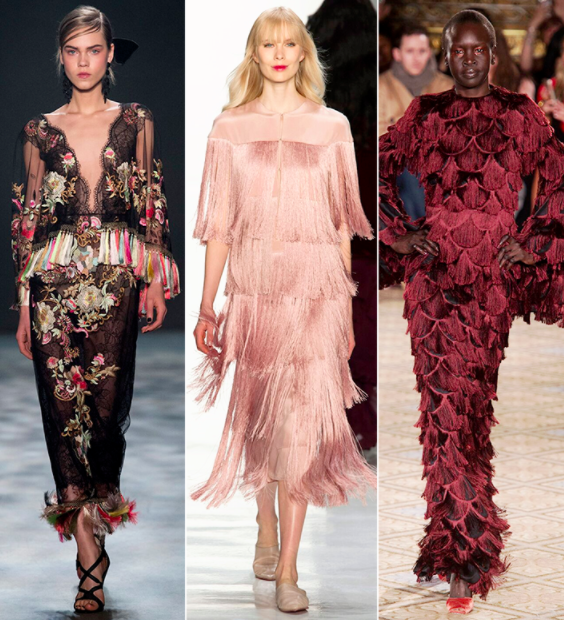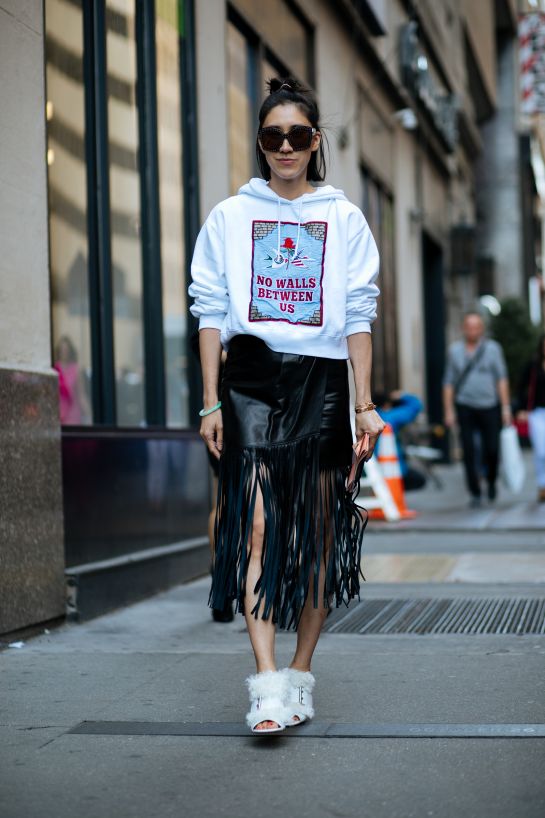 PAJAMA DRESSING
Pajama dressing has been around for a few years now and it shows no sign of slowing down. Some options include matching sets, silk jumpsuits, robe coats, and lingerie tops.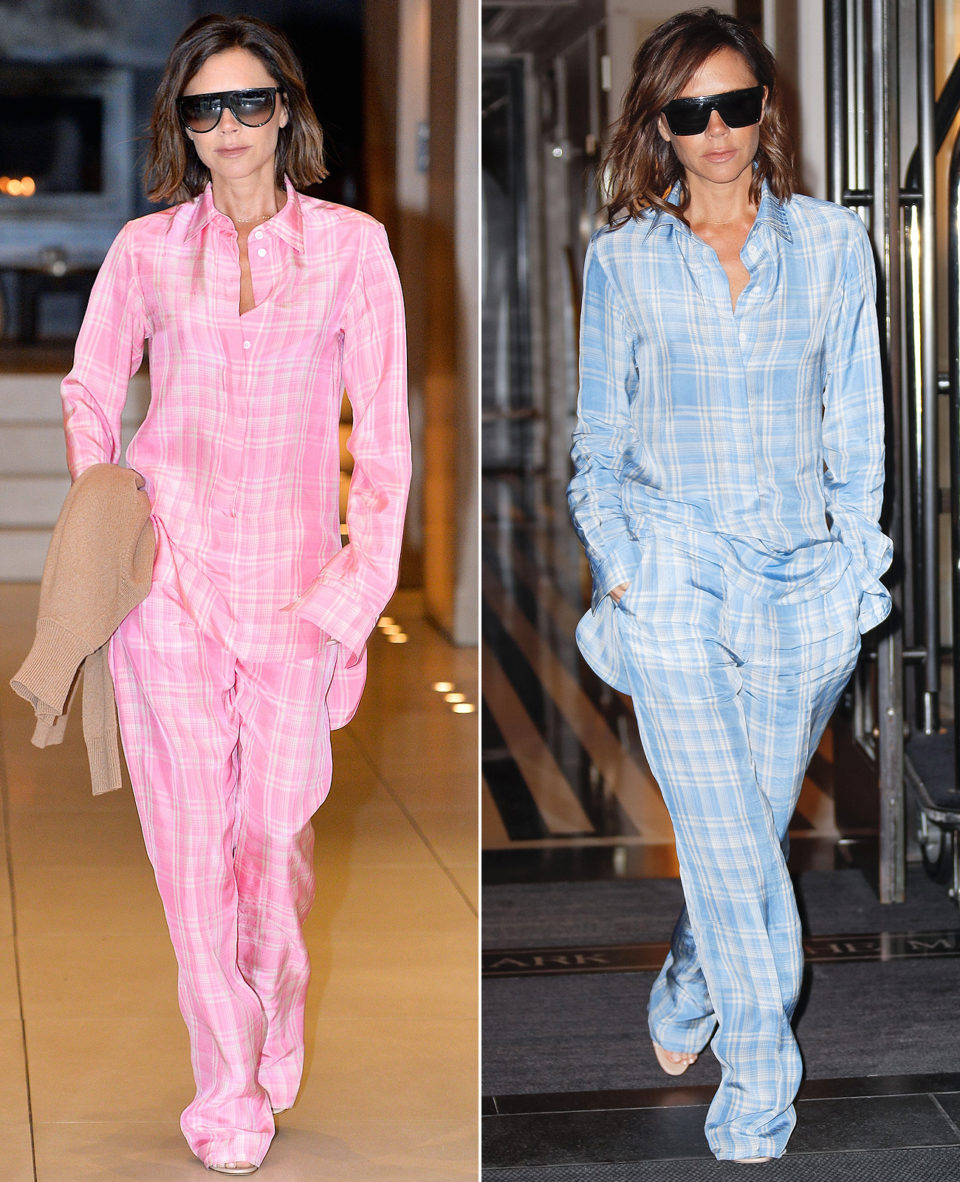 POLITICAL SLOGANS
2017 has been a rough year for a lot of us politically speaking and fashion types are letting their voices be heard through a ton of inspiring t-shirts. Look for slogans like Dior's "we should all be feminists," Prabal Gurung "I Am an Immigrant," and Everlane's "100% Human." Speak your truth through your t-shirt.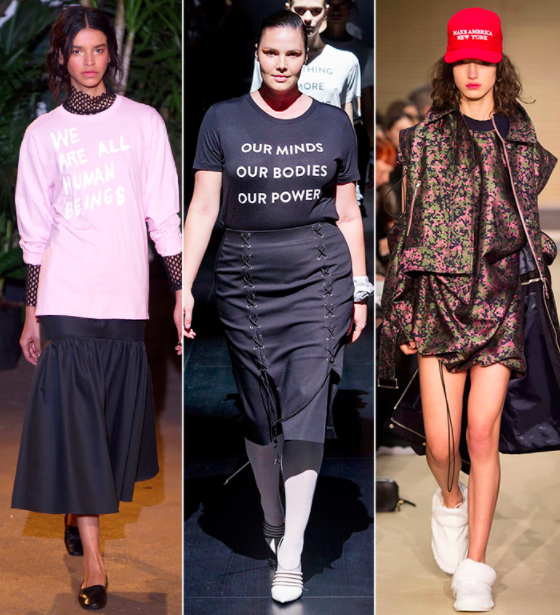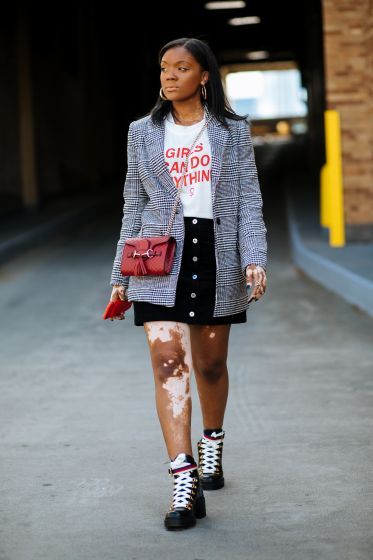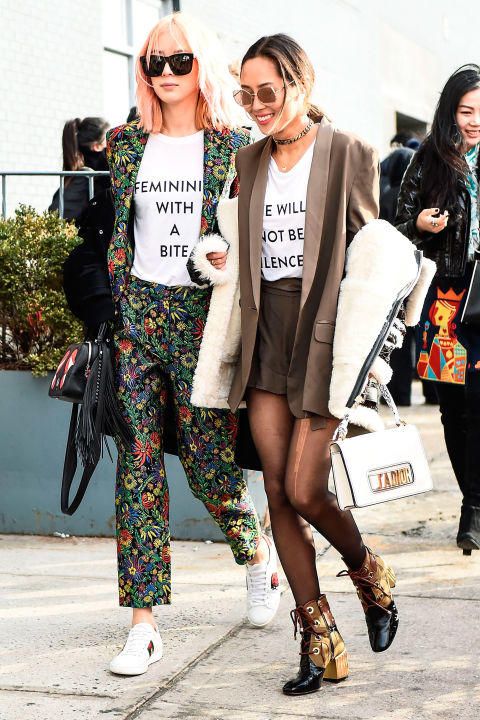 HOT MESS
One of my favorite trends is the deconstructed trend. It is literally an absence of symmetry. Try slightly torn hems, an oversized neckline, or even two t-shirts sewn together as one. The key to this look is keeping the rest of your outfit very basic. For example, wear a loose hem denim shirt with basic leather leggings or a deconstructed sequin skirt with a classic white tee.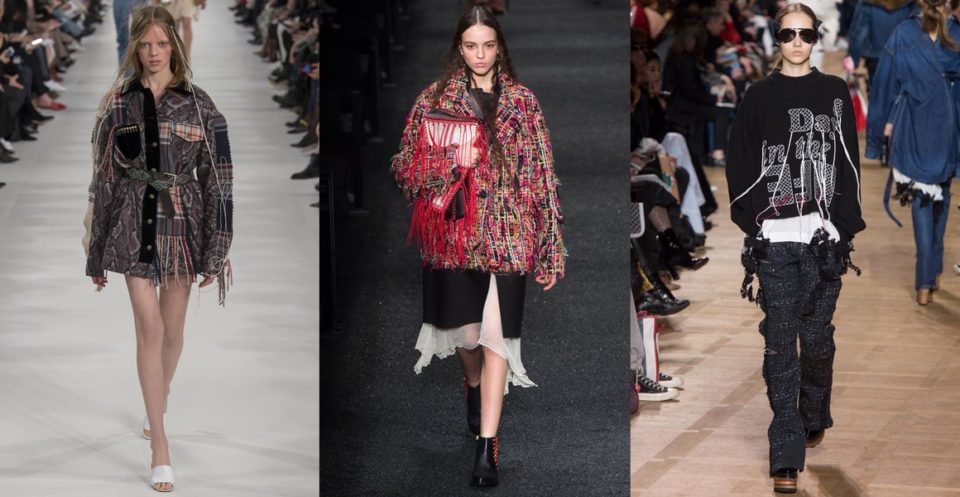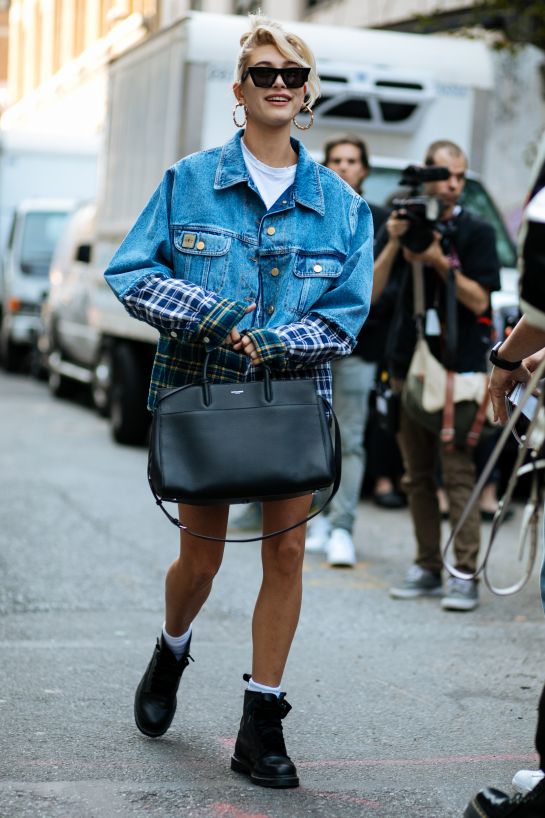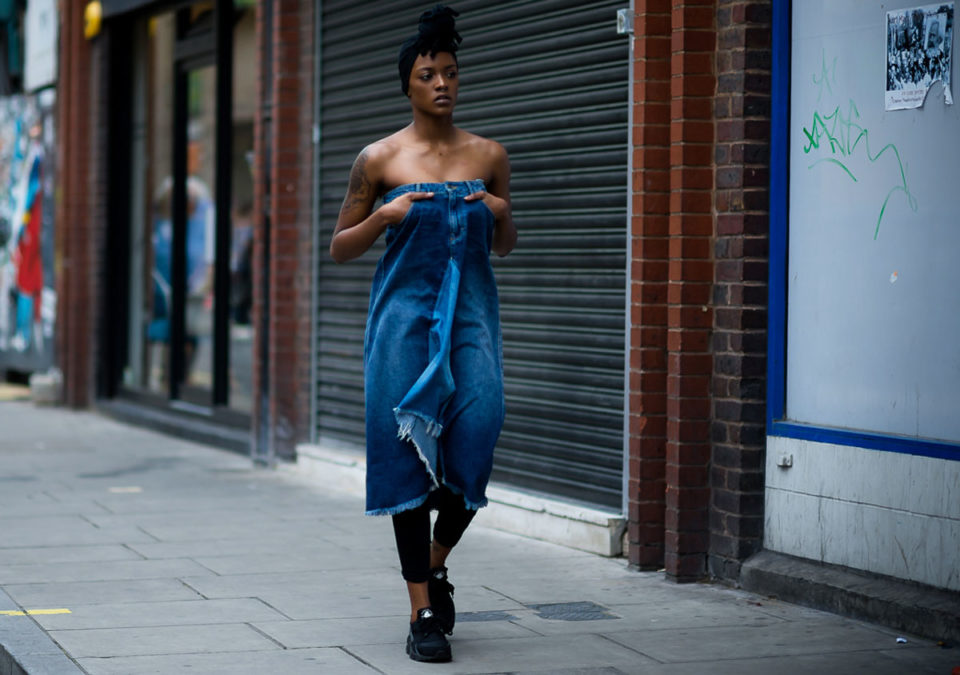 Check out some local Jersey City Inspiration: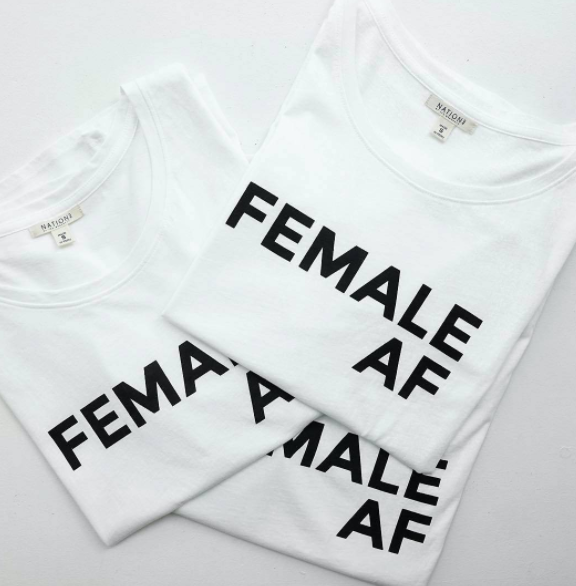 Instagram @vivigirlshop_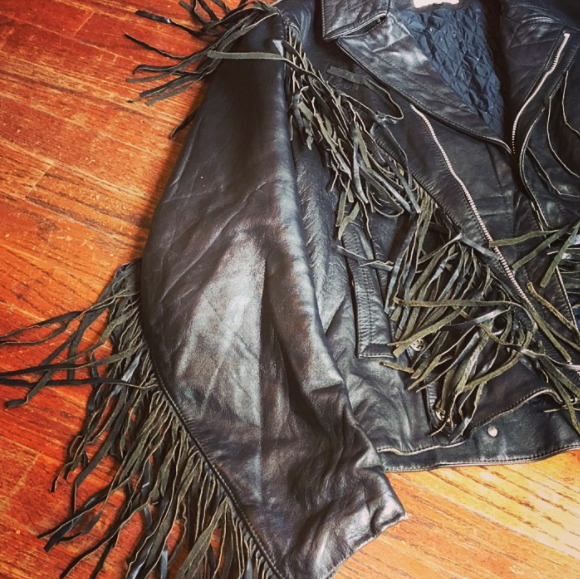 Instagram @very_jc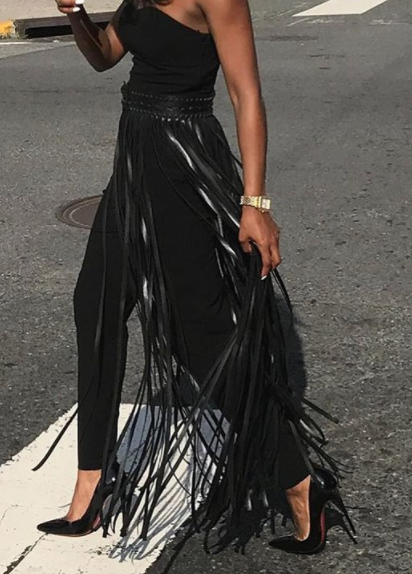 Instagram @mintmarket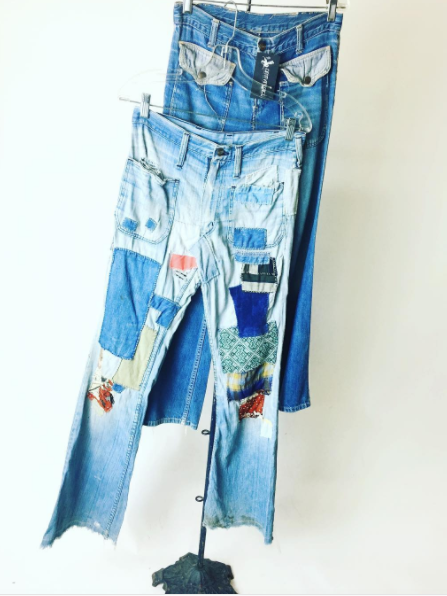 Instagram @amtvintage