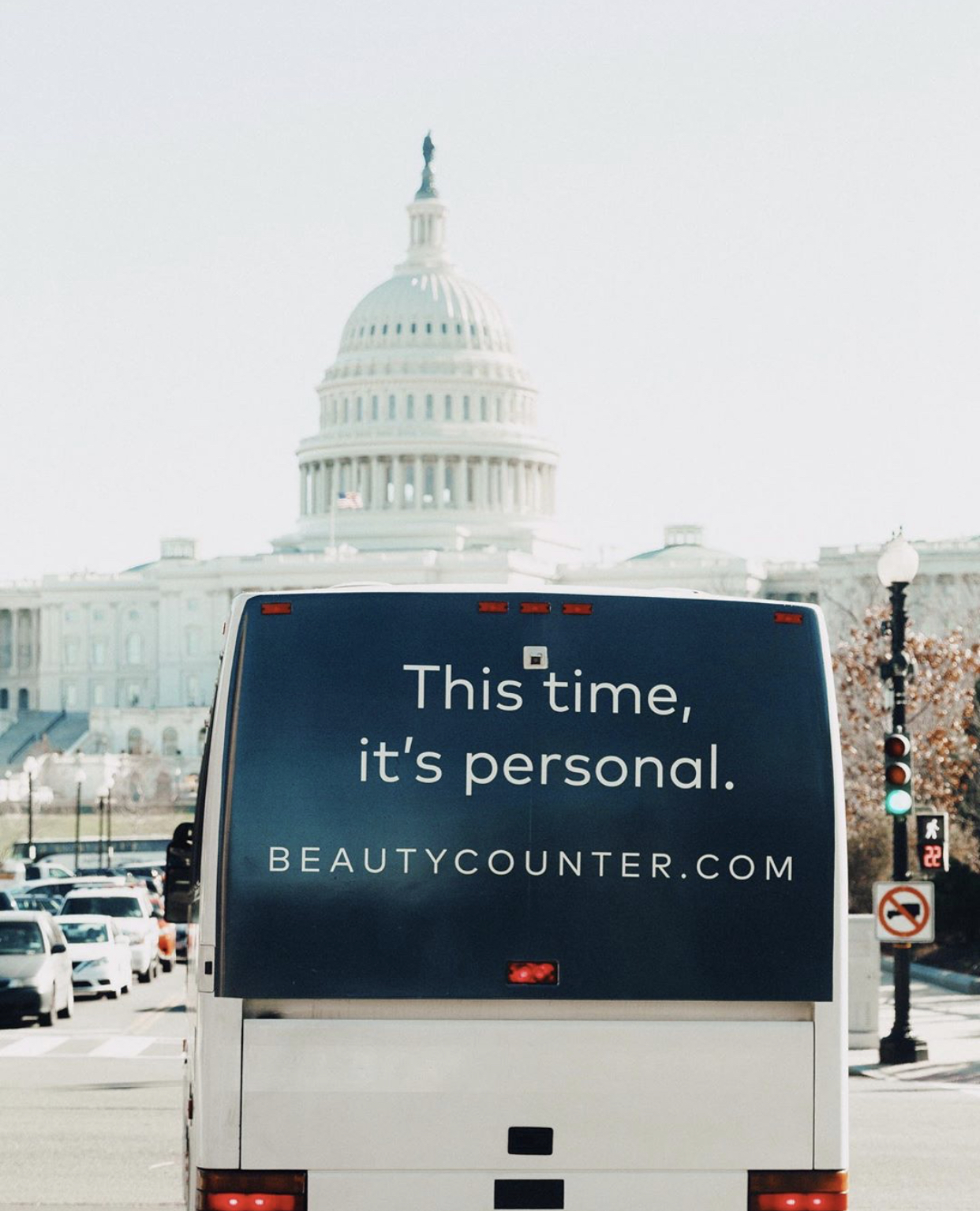 Over the last 5 years, it feels like everybody from Kourtney Kardashian to the Breast Cancer Prevention Partners to clean beauty brands like Beautycounter are screaming down to the public from Capitol Hill about why "Clean Beauty" is so important for everyone—and their voices are only getting louder.
A rise in major publications like the New York Times and Business Insider more readily educating consumers to the dangers of a shocking amount of the chemicals found in products that we are putting on our largest living organ, our skin. Phthalates, parabens, formaldehyde, ethanolamines, SLES, 1,4 dioxane, PEGs, sulfates, coal tar, triclosan, synthetic fragrance, asbestos and heavy metals (just to name a few…) Some with the potential to trigger allergies, cause cancer, disrupt our endocrine systems, impact fertility, and inhibit fetal development—we have to demand an answer; why are these known harmful chemicals allowed in our personal care products to begin with?
Far behind the European Union which has banned 1300+ toxic chemicals from being allowed in  product formulations, and Canda who has banned around 700— the United States has banned a lowly 30. And the thing is; there are an insufficient amount of laws dictating otherwise.
Beauty reform started to happen when people like the founder & CEO of Beautycounter, Gregg Renfrew, started to question why toxic chemicals are even allowed to be used in the products we use to care for ourselves and our families every single day. Over the last 7 years, Renfrew and her far-reaching team of 60,000 independent consultants have shared the company's mission of getting safer products into the hands of everyone by sharing  significantly safer products* with millions of people and advocate in Washington D.C hundreds of times a year, lobbying for stricter beauty laws. Beautycounter leads the charge for a major industry upheaval by exposing the ugly truths behind the beauty industry at large.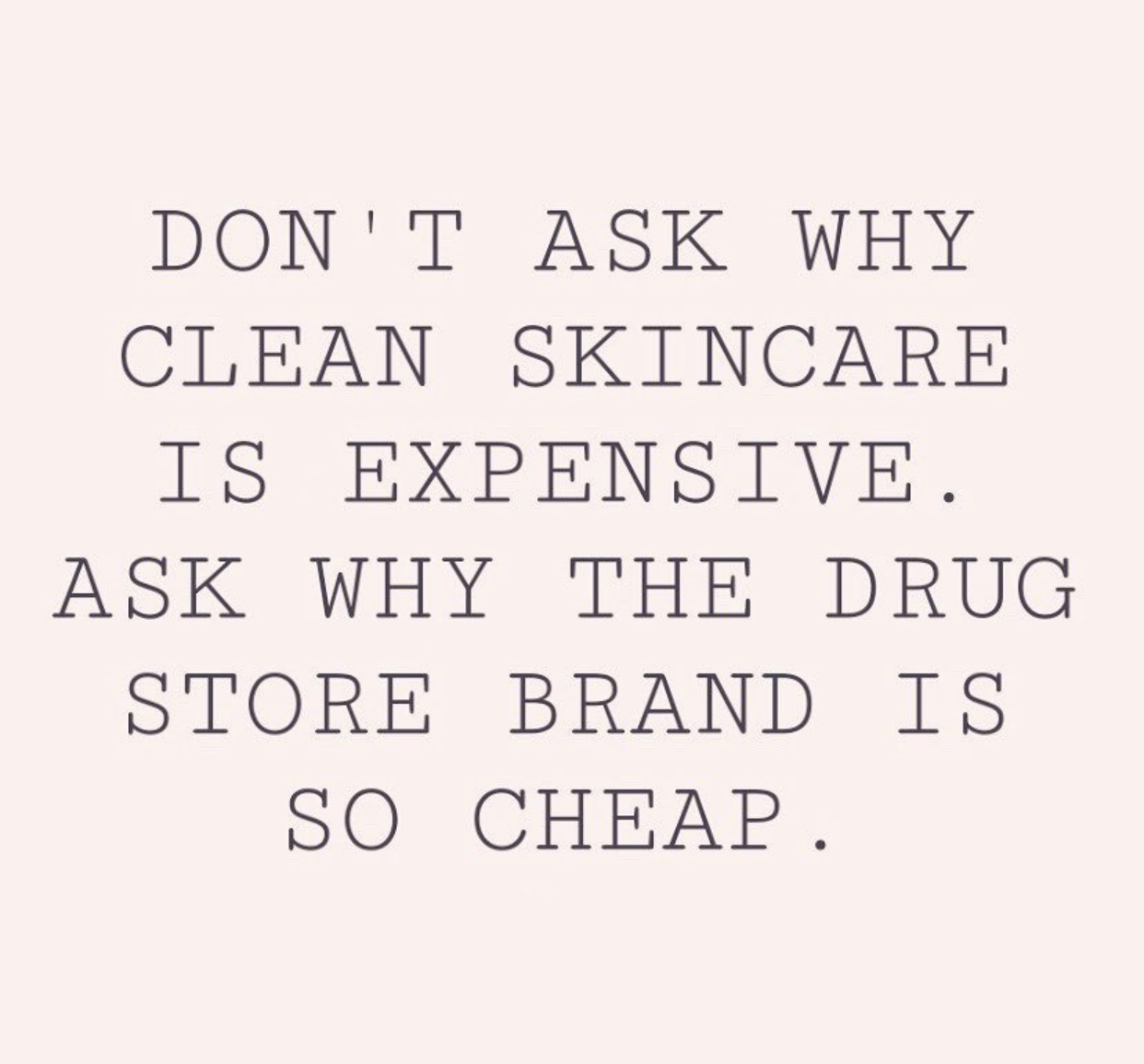 Until recently, federal regulations had not been updated since 1938—a staggering 82 years. How is it possible that an industry yielding ~$90 billion dollars a year, is only legislated by a page & a half document yet impacts the health of millions of people? In a congressional hearing from December of 2019, Chairwoman Eshoo questions Dr. Susan Mayne (Director- Center for Food Safety and Applied Nutrition for the FDA) about the proactivity of the FDA asking for certain authorities when it comes to the safety of products on our shelves across America. As consumers, we largely assume that administrations, like the FDA, are safeguarding our health and well-being in the market, but without regulation reform, LEGALLY, the FDA has no ability to recall products that are a danger to public health or prohibit the use of questionable ingredients.
Green-washing plagues the clean market with buzzwords and marketing loopholes making it difficult for the consumer to know if their products are truly safe. Green-washing is misrepresentation of a company (or product)'s environmental or health impact by marketing in a deceitful manner regarding unregulated terms like "organic" or "natural." (FYI- these terms do not indicate the safety of a product)
Apart from the toxic load we all unknowingly take on before we leave the house in the morning, the beauty industry hasn't been the most transparent about more than our safety. Sourcing, packaging, child labor and animal abuse are among the concerns of the consumers supporting the latest beauty trend. How CLEAN a product is, does not only pertain to the ingredients in it.
There are coalitions of clean companies in every industry from cleaning products, to clothing to beauty products, who are not only committed to manufacturing products that don't cause human, animal or environmental harm, but some who are also whole-heartedly invested in advocacy efforts to reform the laws governing their respective industries.
A call to action, if you will.
What should you look for when you're choosing a clean beauty brand?
If you care most about your health: start with the Environmental Working Group's  (EWG) Healthy Living app to see how your products measure up in safety ratings and what potential health risks you face in using the product.
If you care most about animal protection: look for the Leaping Bunny certification. This symbol ensures that no animal was hurt, exploited, or tested on during any step of the formulation process.
If you care most about the environment: look for companies who offer recycling education to their consumers, along with actionable commitment to decreasing the use of single-use plastics and secondary packaging. Further, research the packaging protocols of said company to ensure their packing isn't manufactured with harmful chemicals that can not only contaminate your products but also, the Earth! For paper products, look for the Forest Stewardship Counsil (FSC) certification to ensure that the packaging is sourced ethically and responsibly to protect forests around the world in wood and paper production.
If you care about all of the above: seek out Certified B Corporations wherever possible. B Corps "are companies that meet the highest standards of verified social and environmental performance, public transparency, and legal accountability to balance profit and purpose"
It's been hard to know how legit the clean movement is, because of how many brands make unfounded safety claims about their products, jumping on the bandwagon but the clean beauty hype is real. And it is so important. There are truthfully thousands of companies actively taking the initiative to not only do the right thing by prioritizing the health and safety of consumers but also by pushing for federal regulation reform so that no matter the price point or where we are buying our products from, our health and the health of the planet will no longer be compromised.
*This post contain one affiliate link to products & receive a commission for purchases made through this link.