A few weeks ago, I wrote a blog post opening up about my mental health. Ever since I started ChicpeaJC and the journey of being a business owner, I've neglected to take care of my physical health and my mental health. I found myself in a deep depression a few months ago. I knew that I needed to do something to feel better, and I had heard that acupuncture and general body work does wonders.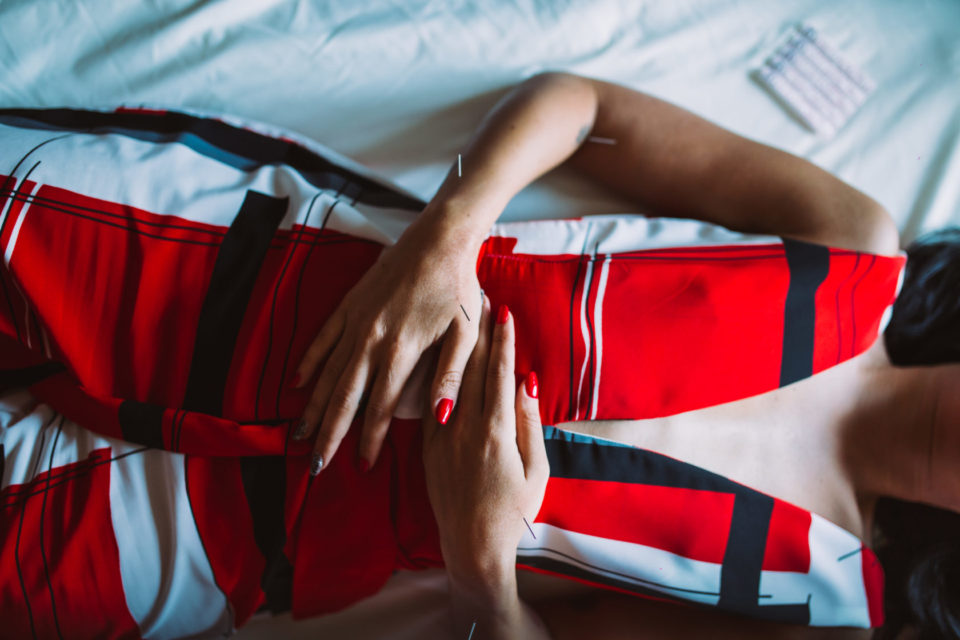 I met Panos, owner of Acuworx, when I moved into the Vito Lofts. Every time I would run into him, he would invite me to try a session. I would always brush him off and say, "I'm too busy." Then one day, I finally said, "Let's do it. I want you to help me start this wellness journey." He came to my office and we laid out a plan that I could stick to. I told him I don't have the time to spend a whole hour on his table, but I would start with small increments of time.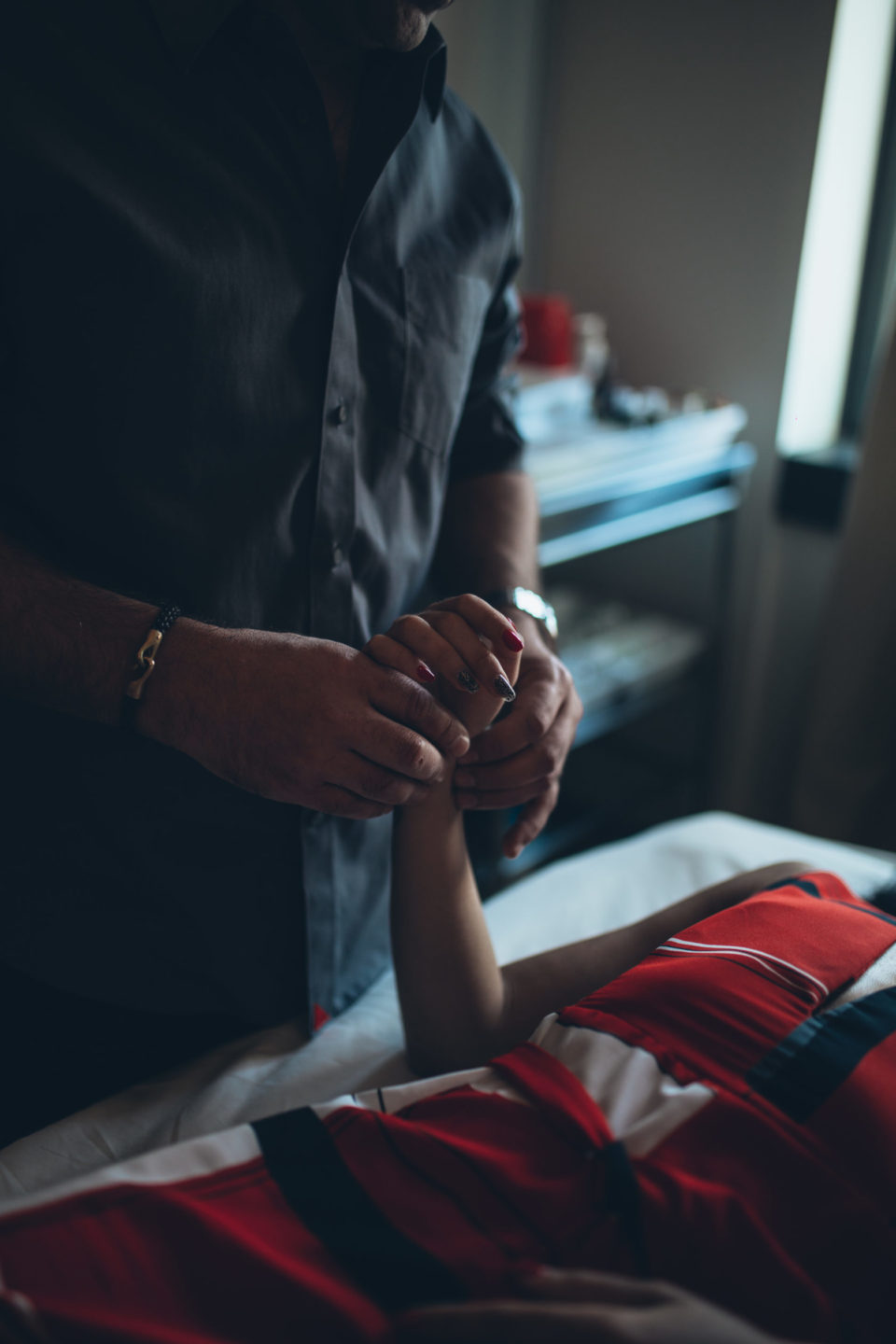 I went in for the first session on a really crazy day and with me was Mike, our Director of Photography who took pictures of the session. Even though I was technically blogging and working, I let myself relax for the first time in god knows how long. I can honestly say after 30 minutes of my first acupuncture session, I felt like a new person. Panos used the acupuncture needles and put them in various pressure points in my body. He also used aromatherapy and just his soft voice put me in a state of bliss.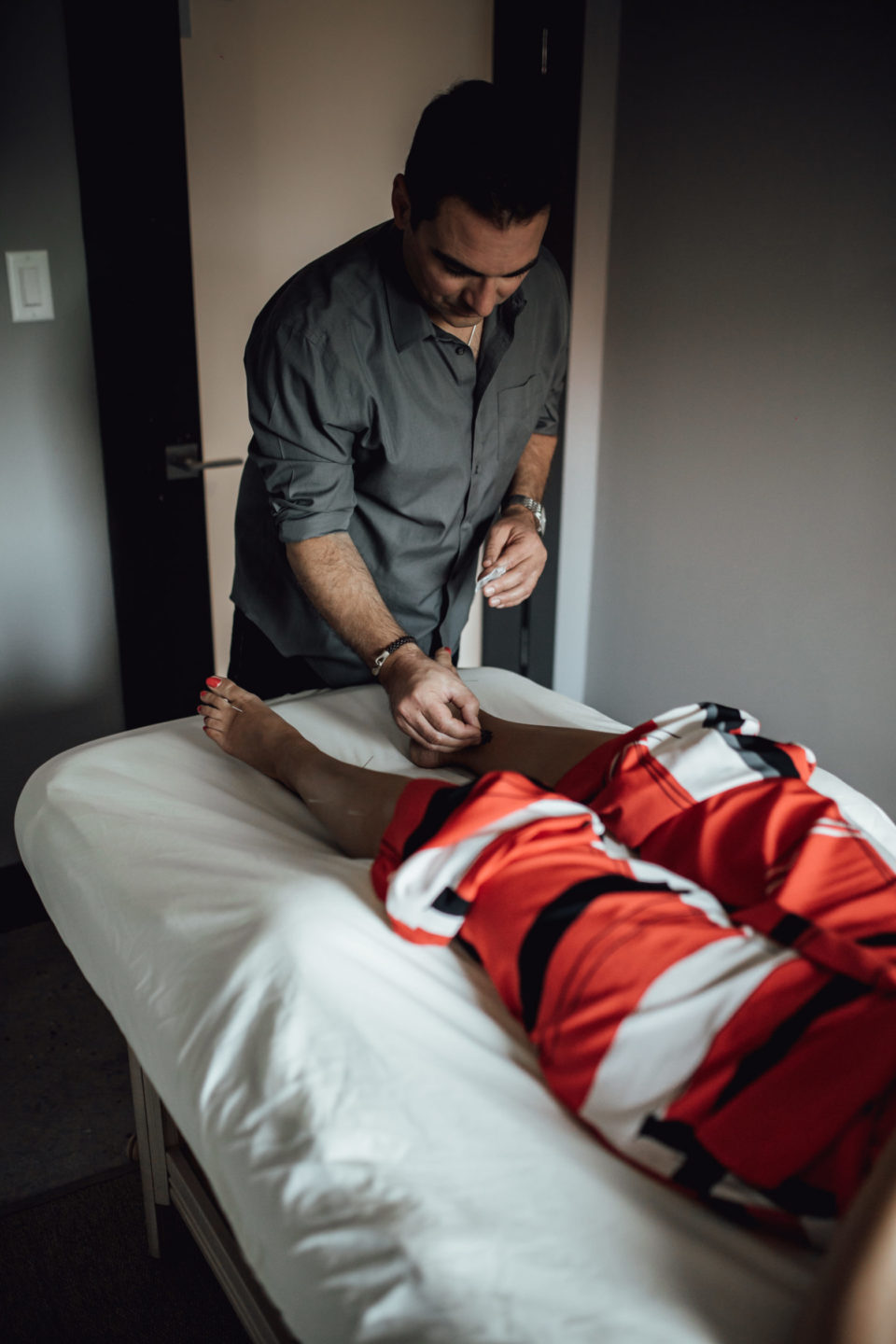 Our weekly acupuncture sessions have made a huge difference in my life, along with weekly therapy sessions. The regular weekly acupuncture sessions really help the mind and body. Regular acupuncture is awesome for stress relief, and I know it firsthand. It's almost like a deep meditation session.
I'm a much calmer person. It even came to a point where one morning without even announcing, I knocked on his door and jokingly asked for some needles. Panos also did cupping, which at first was a very weird feeling, not going to lie. But the sensation that it gave my body was really amazing.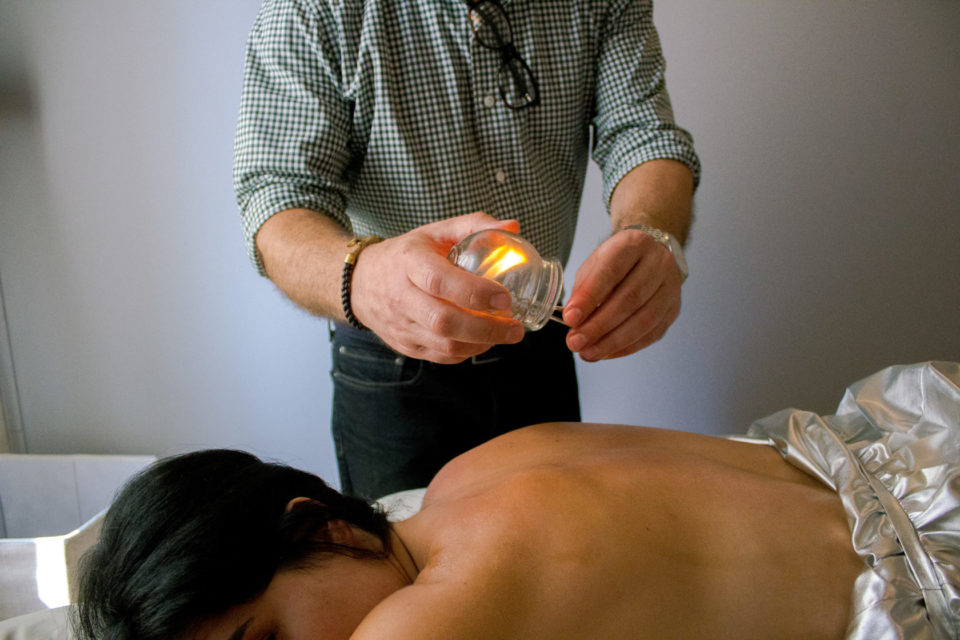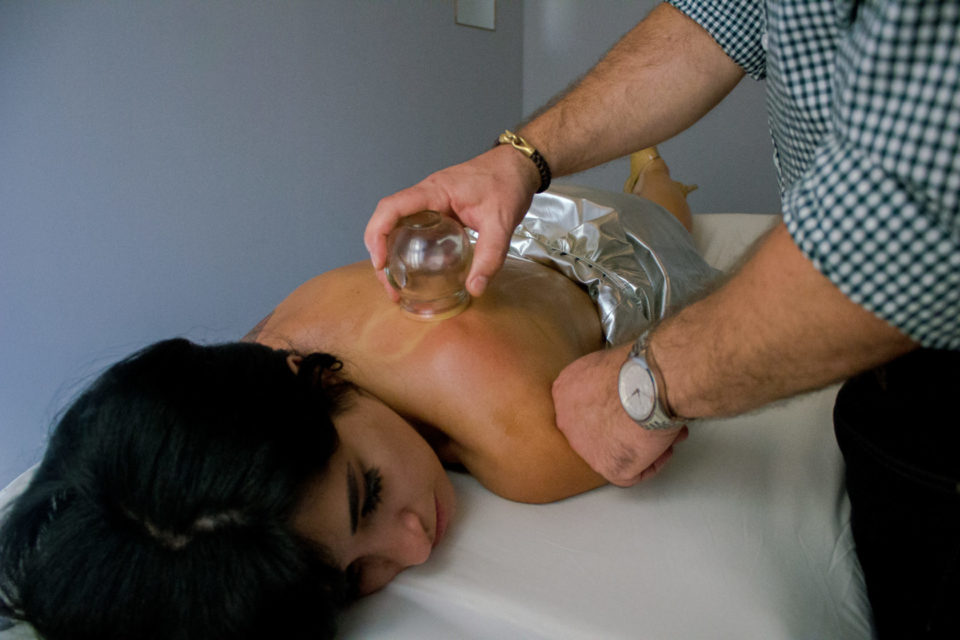 I'm hooked. Acupuncture can treat various ailments from stress to fatigue to pain to sleep issues and, in my case, depression. It's a soothing way to relieve any pain you have, help you relax when you're feeling stressed, and the regular sessions can really help you clear your mind and move toward a work-life balance. All major insurances are accepted, too! You may not even realize you have acupuncture coverage, so look into it.
This shit works. Acu-worx.
You can check out Acuworx at 190 Christopher Columbus Drive, unit 3A. You can also visit acuworx.com for more information.