From the Mayor's Office
 Ward A Community Meeting
Despite Wednesday's inclement weather, Ward A's town hall meeting had a high turnout. The town hall style meeting offered residents a unique opportunity to have an informal discussion with the mayor on issues facing their community, and how City Hall could better meet their needs. Residents expressed concerns ranging from affordable housing to neighborhood equity (which frequently divides the city) to even the potential for a casino near Port Liberte.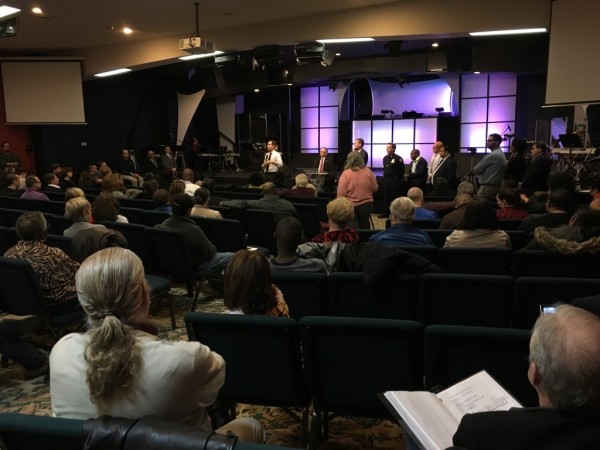 The mayor discussed initiatives to revitalize Ocean Avenue and the massive redevelopment project to build a new NJCU campus on the city's West Side. Timothy Lockwood, Captain/JCPD South District Commander, also discussed a shift in the crime prevention paradigm in recent years to more aggressively target areas in need (e.g. starting all new police officers in the South and West districts). Officials emphasized Jersey City's role as a state leader in addressing social issues.
Yet residents saw a different picture. Despite reassurances from City Hall, most residents were skeptical, and they did not hesitate to express doubt. Many residents expressed views of a divided city, where one side's concerns are given more attention than those of another. Jermaine Woodward, Sr., whose 8-year-old son was killed during a hit-and-run on Bostwick Avenue last summer, was also present and expressed his frustration with the county prosecutor in handling the incident. In an emotional and touching exchange, other residents quickly offered their support and pledged towards bringing justice. Town halls present a unique opportunity for residents to have their voices heard, but will City Hall listen? These meetings are an important step in helping elected officials understand the needs of their constituents. If you haven't been to any of these meetings in your neighborhood, I highly encourage you to do so!
Yuvraj Ramsaywack contributed to this piece.
Black History Month Flag Raising
On Thursday afternoon, members of the community gathered at city hall for the Black History Month flag raising. A lull vibrated through the audience as the flag rose on the pole and begun to wave in the wind.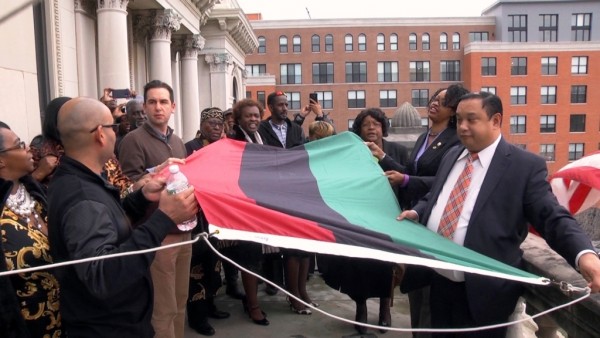 ---
Around Town
Liberty State Park President's Day Group Photo Protest
The Friends of Liberty State Park are requesting that their fellow park supporters join them on Monday, February 15th for a group photo with Lady Liberty in the background. The request comes as a stand in solidarity against privatization and commercialization of the park.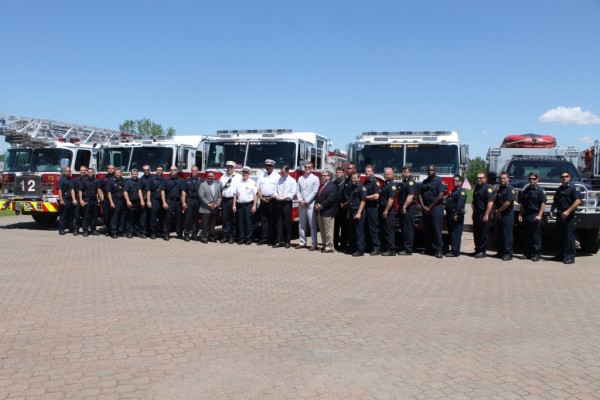 Monday, February 15, 2016, |12:30PM
LSP's South Overlook Lawn in LSP's SE corner (in area past the Flag Plaza)
http://www.folsp.org/preservation/presidents_day.html
Princess Gallantra and the Great Race Out Now in Hardcover, Paperback and eBook
Princess Gallantra and the Great Race is the story of a princess who halts her chances at winning a race to help a fallen prince. The story and illustrations come from the great minds of Lyle Hysen and his friend and former elysian parent, Roya Movafegh, an artist and the author of The People with No Camel. All proceeds from sales of the book are being donated to Global Kids, the nonprofit educational organization for global learning and youth development! The book is now available as an eBook, a paperback, and a hardcover  and can be purchased here.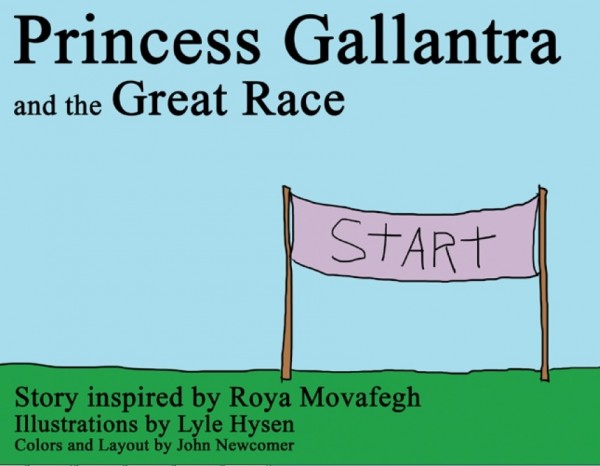 Beauty and the Beast Graces Jersey City Theater Center's Stage
JCTC kicked off the start of their 2016 season with the beloved fairytale Beauty and the Beast. Puppetworks returns with a great set of marionettes to tell the original story of Beauty and the Beast. Audiences of all ages are invited to come and join the fun!
JCTC-KIDS presents Beauty and The Beast by Puppetworks every Sunday afternoon at Merseles Studios at 1:00PM (advance tickets/online sales: $9 for children; $10 for adults. At the door: $11 and $12; ($9 each for groups of 20 or more). Beauty and The Beast by Puppetworks will run through February 7th to May 29th. For online tickets visit: jctcenter.org.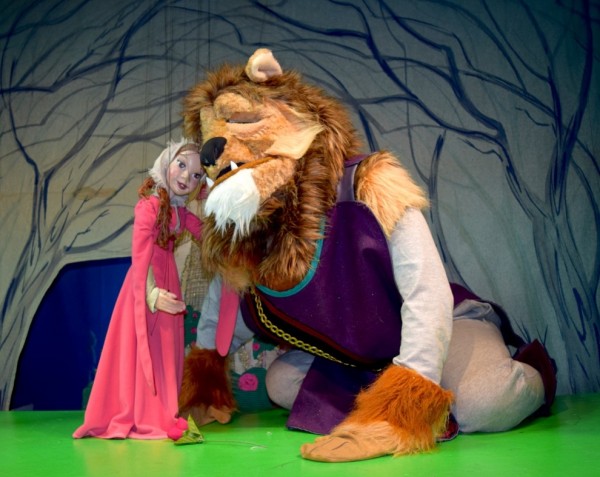 ---
 Events
Mementos Opening Reception
Panepinto Galleries has collaborated with 70 Columbus for their one-month pop-up exhibition. The exhibition will feature the works and passions of the creators and makers of Jersey City and the local area! Mementos is a collection of the multi-faceted dimensions of love through art and objects.
Mementos
Friday, February 5, 2016 |1PM – 7PM |FREE
70 Christopher Columbus Dr.
Jersey City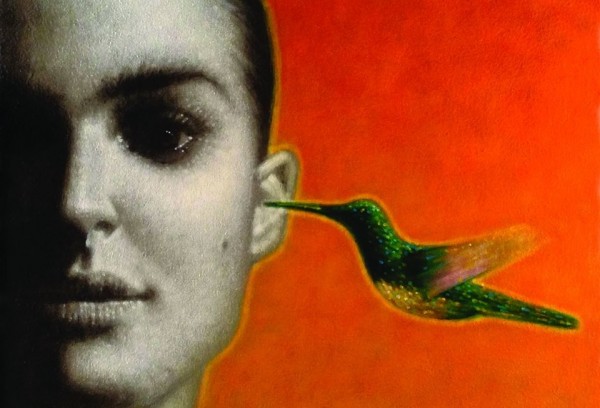 Giselle: Proof Party
Join local musician Giselle as she rings in the debut of her music video from her Change Me EP. There will be a live musical performance and exclusive screening party.
Proof Party
Friday, February 5, 2016, |8PM – 9PM |$20 Suggested Donation at the door
Art House Productions
136 Magnolia Ave.
Jersey City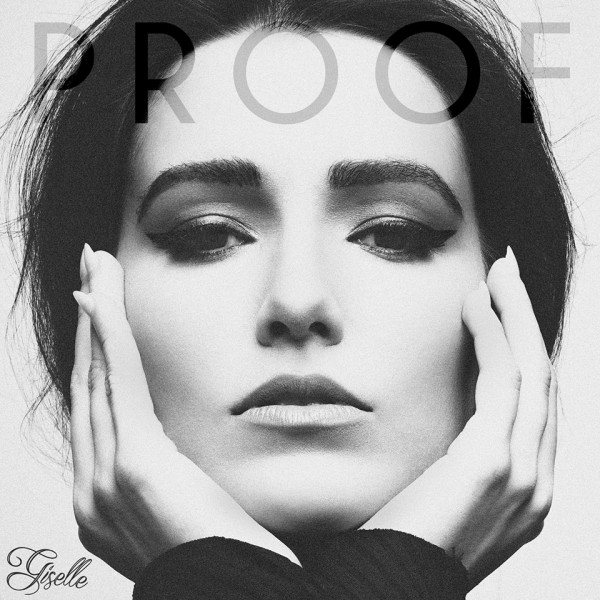 Black Maria Film Festival Opening Gala 2016
The Black Maria Film Festival kicks off its 35th annual season with a series of screenings taking place over four nights! The gala will feature a music performance and art exhibition by Michael DiFeo of Jersey City and a screening of the Festival's award-winning short films will take place at Art House Productions.
Black Maria Film Festival
Saturday, February 6, 2016, |7PM – 9PM |$12 in advance ($15 at the door)
Art House Productions
136 Magnolia Ave.
Jersey City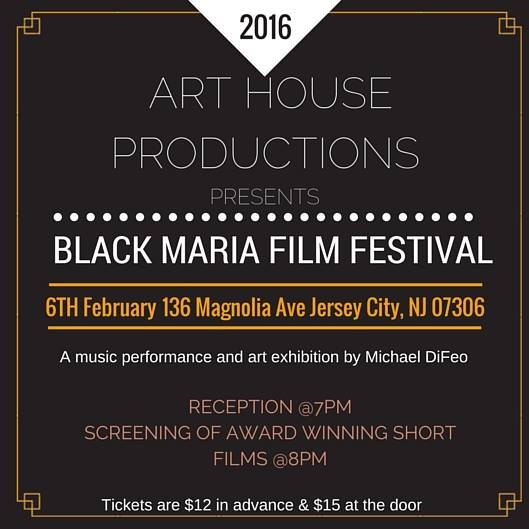 Myrtle&Flossie Pop-Up Shop Event
Lifestyle brand Myrtle&Flossie will be having a business anniversary and pop-up shop event on the weekend of February 6th and 7th. Myrtle&Flossie provide Women's Wellness and Postpartum Concierge and "Easy Fashion for anyone to enjoy." Myrtle&Flossie also offers products, services, and information to cater to the specific needs of expectant mothers and mothers.
Myrtle&Flossie Business Anniversary and Pop-Up Shop Event
Saturday, February 6, 2016, and Sunday, February 7, 2016,  |15% off discounts
Hudson Flea
140 Sip Ave.
Jersey City
Christine Santelli: Live at the Parlour
Fox and Crow really know how to knock your socks off! Join them in the Parlour with Christine Santelli for an acoustic night and put a soulful spin on your weekend.
Christine Santelli
Friday, February 5, 2016  |10PM – 12AM
Fox and Crow
594 Palisades Ave.
Jersey City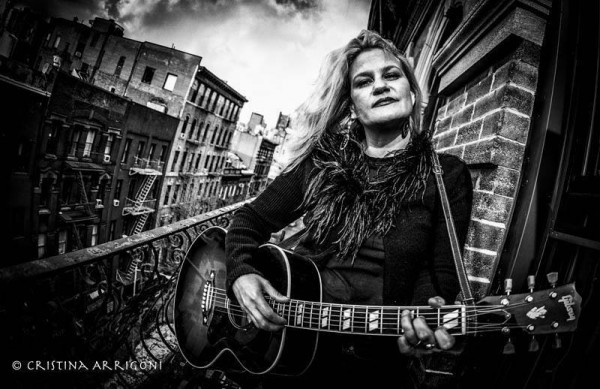 Eye Create Collection Release @SeraphimVape 
My dear friend Hayoner and stylish peep is launching his new collection at Seraphim Vape! Can't be missed.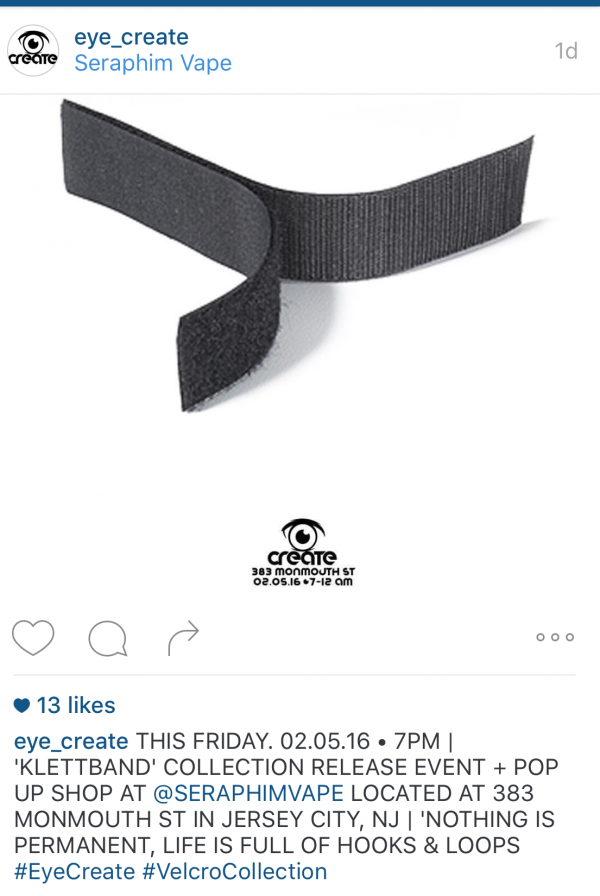 There are many fun events happening this weekend! Check out our event calendar for more information!