My mini-me has been taking swimming classes at British Swim School for almost two years now and we absolutely love it. When Mia was very small, she refused to go into a pool. She was super scared of getting into the water and swimming. After a few classes at the British Swim School, she's like a mini Michael Phelps. She loves swimming, she's super confident going into the water, so much that she shows off, and we make fun that she's a better swimmer than I am.
What I love about British Swim School is that you feel part of a community. They celebrate milestones and empower the kids, and teach them great skills. As a parent, I feel like it's so important for all children to learn how to swim. I wish my parents sent me to swim class because I don't feel that sense of confidence in the water. I'm actually thinking of joining the British Swim School to become a better swimmer, as they do offer classes for adults.
I had the pleasure of joining my daughter recently at one of their classes in Secaucus and had a blast!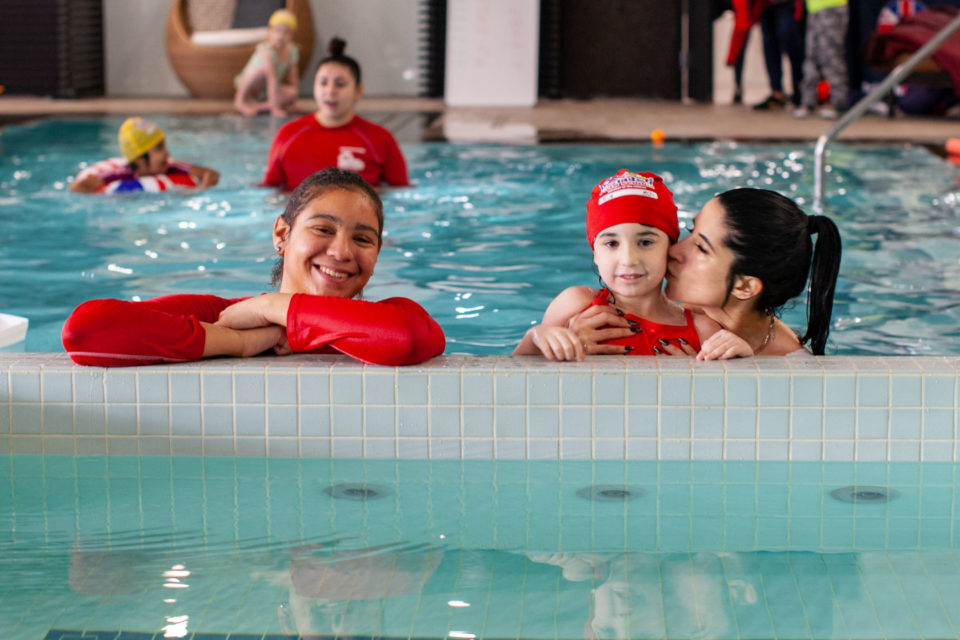 What's your name?
Taylor Crayton
What do you do?
I'm the Aquatics Director for British Swim School.
Tell me a little bit more about British Swim School.
What makes British Swim School a little bit unique is that we teach all levels from 3 months to adults and we're not a session-based school like most schools are. We go all year round and it's based on the child's progression, whenever they're ready to move up. Every level is intricately thought and we have 5 goals for each level. These goals lead into the next level and we have different ranges of programs from Under 3 to Above 3. We have classes from Water Acclimation to Water Survival, and we're big on safety. Safety's our number one goal. They have to complete our Water Safety program first, and we have two of those: Under 3 and Above 3.
The classes mirror each other for the level of the child. In those levels, the child will learn how to be comfortable in the water, how to be safe, how to float on their back, how to call for help, and how to move forward and backwards in the water.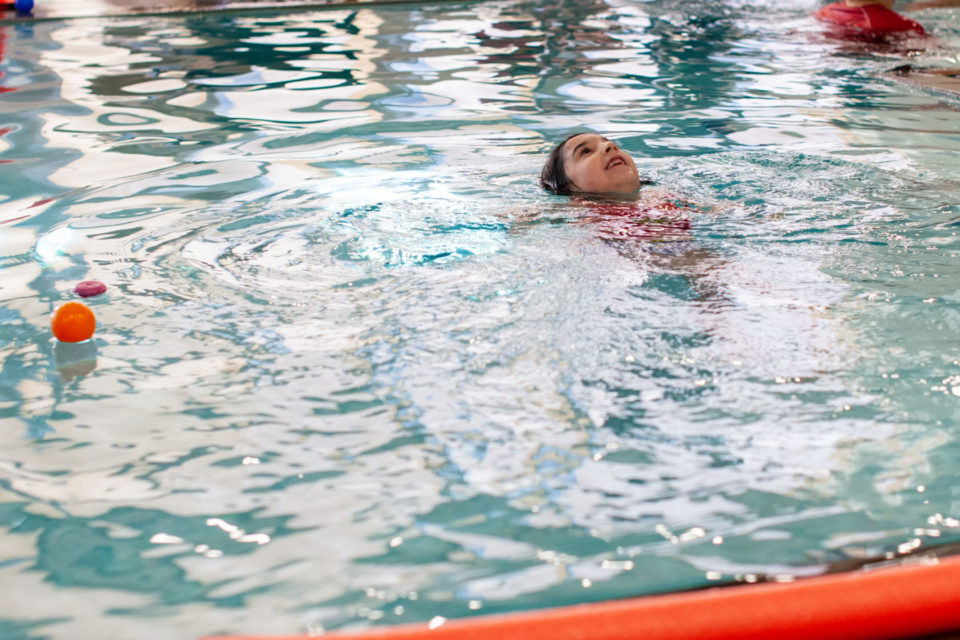 Mia's been coming here, and she just jumps in the pool.
I did teach Mia first and she wasn't that excited to get in the pool that first time. Now she just jumps in.
Her progression has been amazing!
Seeing that she has a red cap on, it really shows her progression. And that's another that we do differently – we give them the caps, which shows them and the parents that they're graduating. A new thing that we started this year is actually marking the caps and the 5 goals within that level so parents can see exactly when their child is moving up and how far they've gone within that specific level. When they graduate, we make a big deal about it because it is a big deal. They've completed 5 really hard goals, and they'll have to complete another 5. We want them to feel special and feel like they have accomplished something. With these 5 goals in each level, it really allows them to make big progress at one time, and they can look back and see all 5 goals.
Once they complete the goals, they do an evaluation where two instructors will watch them complete all 5 goals. We invite the parents and deck ambassadors get involved, and they get really excited.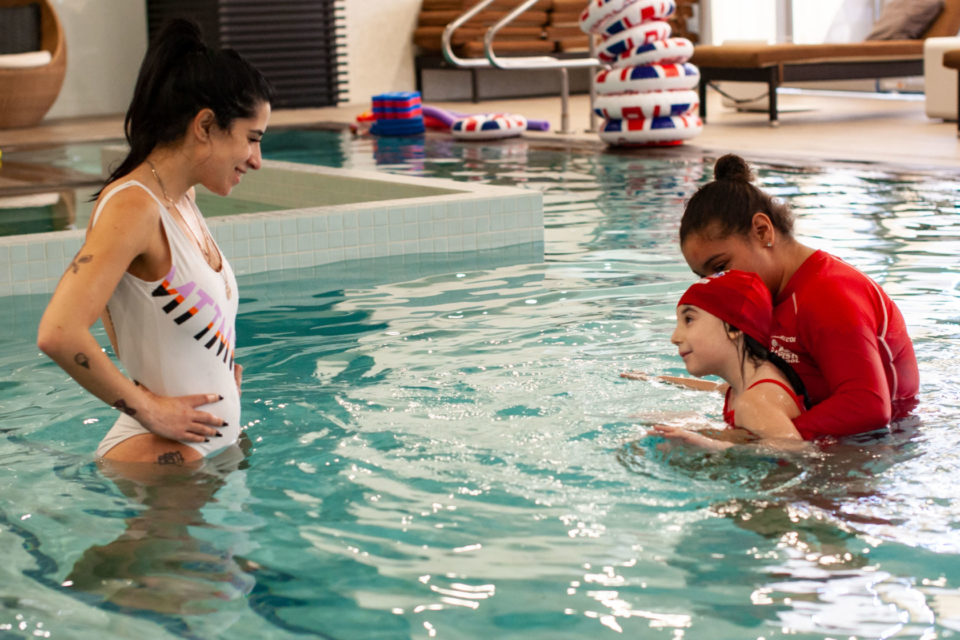 It's a big deal! 
Another thing that makes us different is that we also hold events such as "survival week," where we invite children to swim dressed in their clothes so they can feel what its like to be in a real emergency situation with their clothes on. We use the safety skills they learn in the program to teach them how get out of those situations. Besides the fact that our program itself is unique, what really makes us stand out is the culture we provide for the families at the pools. We have Deck Ambassadors who go out of their way to build connections with the families, and swim instructors who are invested in the growth and wellbeing of their students. We love to see kids come in excited and ready for class, proud to wear their caps and swim suits.
British Swim School's mission statement is "to ensure everyone, no one no matter their age or ability, has the opportunity to be a safe and happy swimmer." I think Mia is a prime example of that, and an indicator that we are on the right track. As I said before, Mia used to hate going under water and floating. She started off as a Starfish and has worked her way up to our Turtle 1 level. She's jumping, floating, learning freestyle, backstroke and much more now. British Swim School is a place not just to learn a life saving skill, but it's also a place to connect with the community, make friends, overcome fears, have fun, and create magical moments. I can personally say, there is no better feeling then watching a child overcome their fears and be a confident swimmer by going through the stages of our program. I have worked at many swim schools before and I have never experienced a school like this.
Not only is this the best structured program I have had the pleasure to teach but, everyone here loves what they do, they love the kids, and they love the families, and go above and beyond to make this the best experience every time a student walks through the door.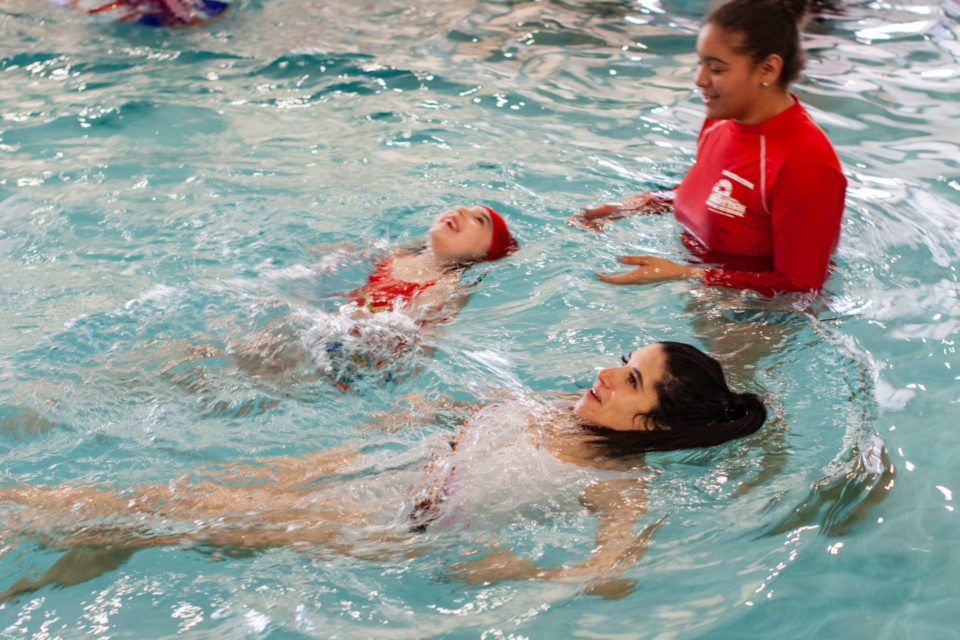 You can find more information about British Swim School on their website, Instagram, and Facebook.