It's summertime, which means thrill rides are back in season! Plan a trip to one of these amusement parks in the area with friends or family.
---
Six Flags
Jackson, NJ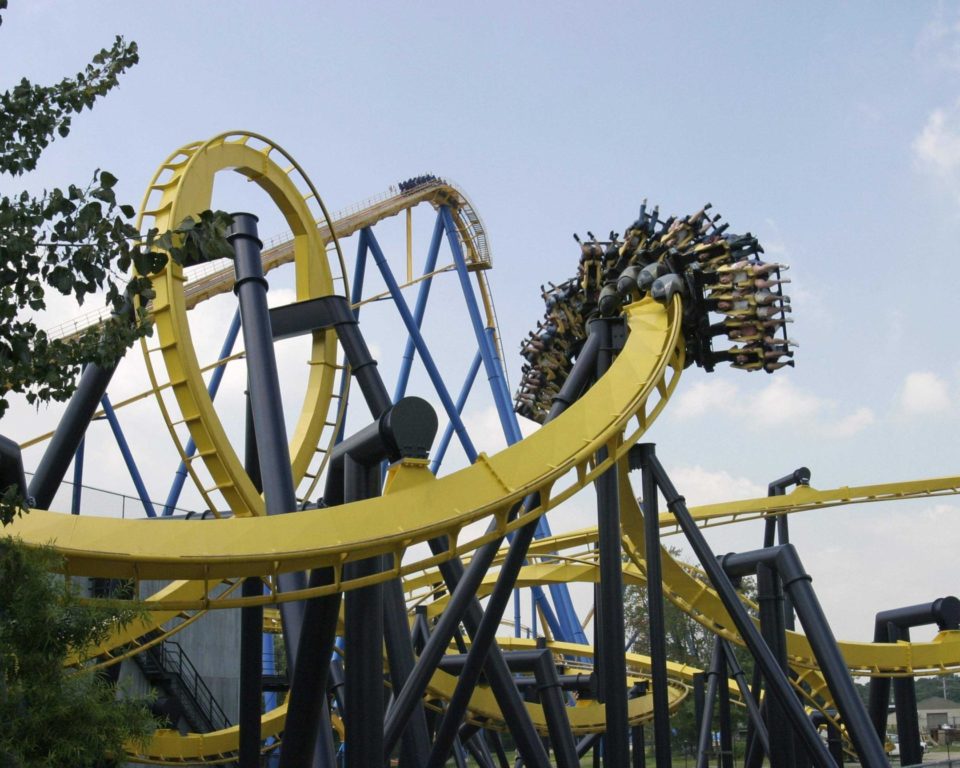 A Jersey classic, Six Flags Great Adventure has a bunch of rides for adults and kids along with Hurricane Harbor's water rides and their Safari Adventure.
Tickets offered: daily ticket, season pass, and membership. 
Luna Park
Coney Island, Brooklyn, NY
Take a day trip to Coney Island and visit Luna Park. Hop on the iconic Cyclone roller coaster or get on the Thunderbolt for a thrill.
Tickets offered: all day pass and fixed date pass.
Morey's Piers
Wildwood, NJ
Visit the Morey's Piers and spin inside the Cygnus X-1, go through Dante's Dungeon, or experience The Great Nor'easter. They also have water parks!
Tickets offered: amusement ride pass, water park pass, and Pay As You Go ride tickets.
Casino Pier
Seaside Heights, NJ
If you're headed to Seaside Heights for a beach day, walk over to Casino Pier and enjoy the Hydrus roller coaster, Disk'o ride, the ever classic Moby Dick family ride, or their water attractions.
Tickets offered: ride credits and wristband.
Land of Make Believe
Hope, NJ
While mostly for kids, some classic family rides can be found at the Land of Make Believe like Tilt a Whirl and Tornado. You could also enjoy their water park with a relaxing wade in their river and their water slides.
Tickets offered: daily ticket and season pass. 
Dorney Park & Wildwater Kingdom
Allentown, PA
Dorney Park and their Wildwater Kingdom are large enough to enjoy, yet small enough to explore in one day. Hop on their wild coaster Steel Force or bring the family for a chill time at the wave pool. Admission to both parks are under one ticket, making this a convenient one-day trip.
Tickets offered: daily ticket and season pass. 
Hersheypark
Hershey, PA
Maybe you love chocolate, maybe you just want to go to a new theme park. Hersheypark has different sections to enjoy, including a boardwalk, ZooAmerica, and Chocolatetown.
Tickets offered: daily ticket, sunset ticket, 2-day ticket, 3-day ticket, and season pass.