It used to be that you'd go anywhere else but here in Jersey City for your dates.  In the last 5+ years, JC has taken off, as well you all know, and there are a lot more options of fun things to do on dates here. I'm not a fan of the standard "dinner date," as I don't think it's conducive to touching, flirting and can devolve into the "dating interview."  So I usually like dates that have an element of activity or learning. As each neighborhood is constantly changing and adding new things, I could write this particular article every year and have it be different.
Here is your (current) list of best, most interesting date spots in six of Jersey City's neighborhoods.
Bergen-Lafayette
This area is having a real revitalization recently with lots of construction and new people moving in. And while there used to be no real destination spots for dates here, things have changed!
Hooked JC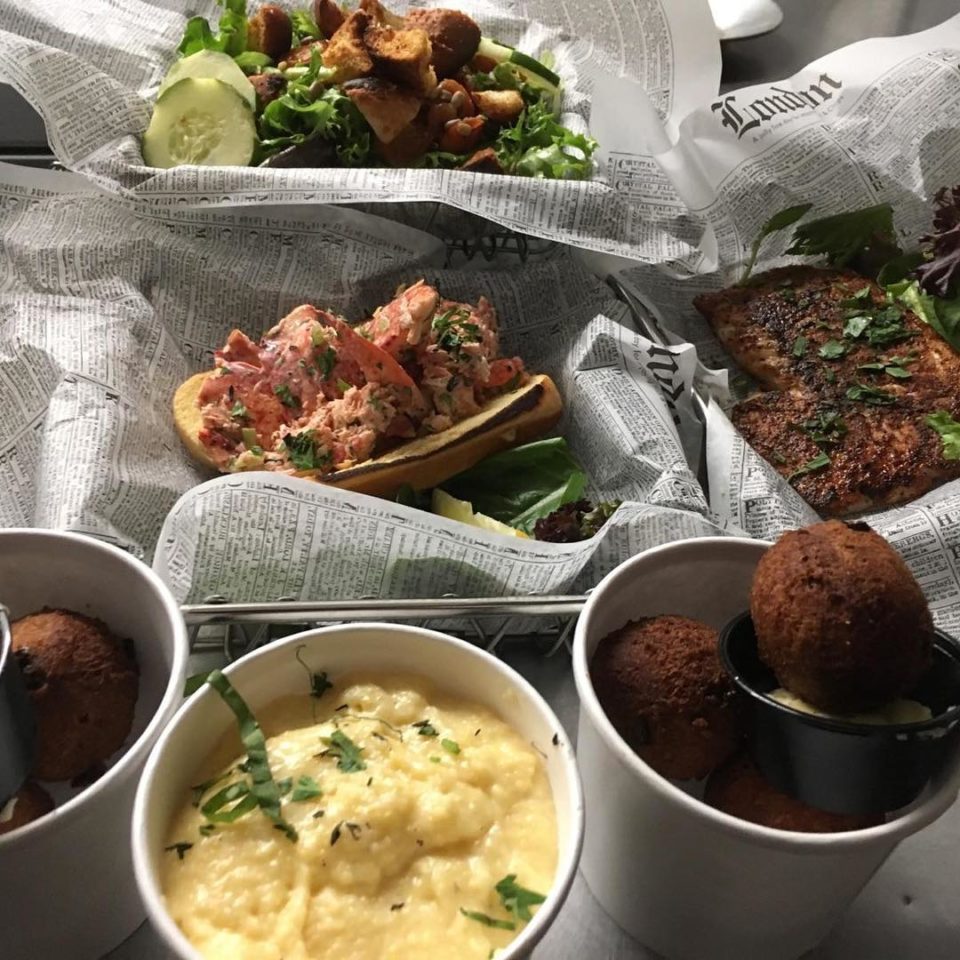 Yes, I said that I don't usually like dinner dates, but this restaurant, recently voted #2 Place to Eat in NJ by NJ.com is not your standard eatery.  Immediately upon entering, you're welcomed by the owner Tory Aunspach who asks if it's your first time, describes the restaurant, thanks you for coming and shows you your seat.  You feel a part of the vibe right off the bat. The top 3 menu items change daily on whatever is the freshest available. While the menu might sound simple, with fried/blackened/grilled fish po' boys and assorted sides, the execution is anything but simple! The flavors are amazing and nothing feels heavy in your stomach.  BYOB or have the liquor store down the street deliver to. It's almost like dinner and a show unto itself. I was there once when a shipment of bluefish came in, Tory took the fish around to each table to show and describe how fresh it was. You can feel his dedication and enjoy being part of the experience.
Corgi Spirits @ JC Distillery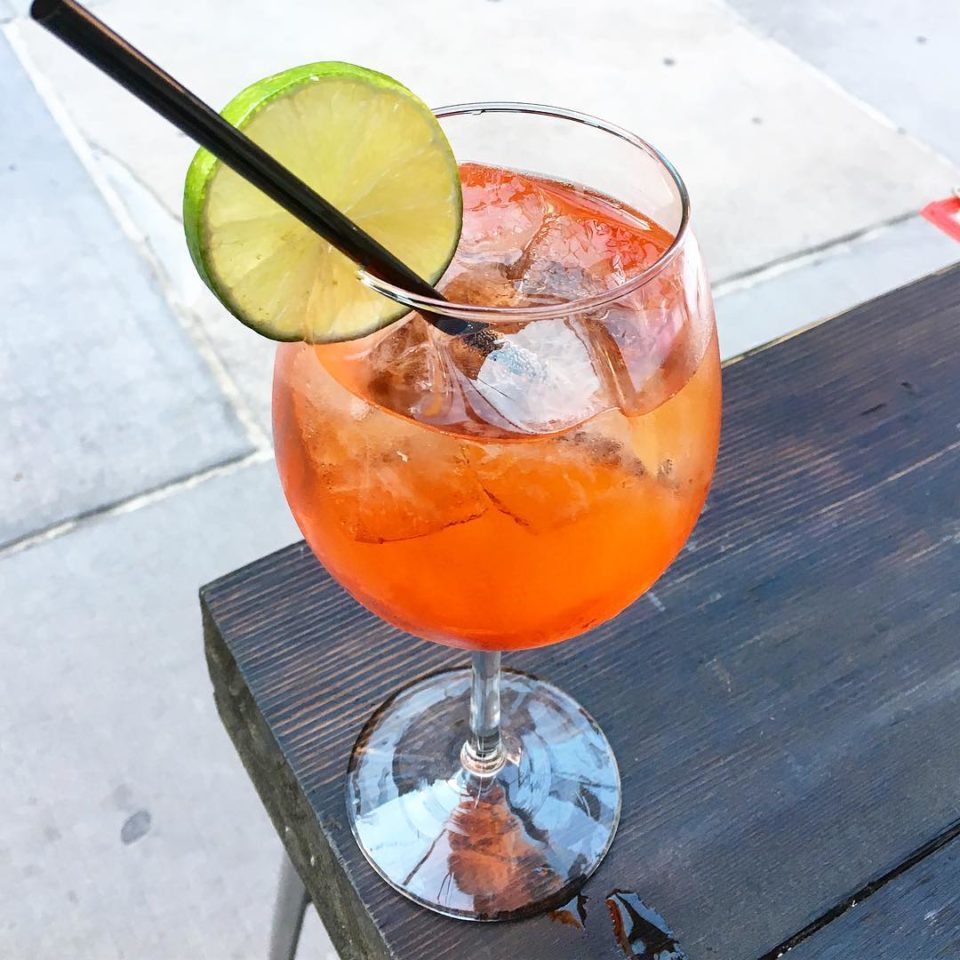 Jersey City's first distillery is opening shortly and it's an amazing place to check out! I have gotten to tour inside and it's gorgeous! Think of industrial meets British parlour. If you are going to go out for drinks, why not go right to the source. Owner Robert Hagemann is distilling gin and vodka for some epic mixology cocktails. You can tour the distillery, sit at the long oaken bar or even attend a singles mixer in the designated event space.  ll in all, a different sort or drink spot for Jersey City's different sort of people!
Heights
The Heights could be considered the funkier younger sibling to Downtown. There's a great art scene, beautiful farmers market, "mixology" bars and diverse group of inhabitants. So what's new here?
JC Archery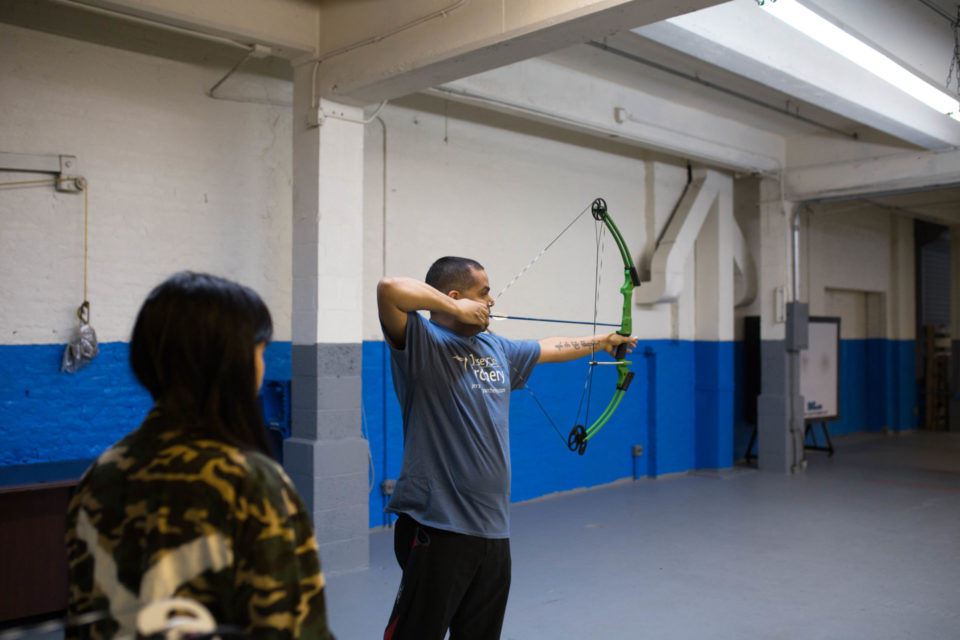 I grew up learning to shoot a bow and arrow at my town's summer recreation camp (which looking back on it now seems like an insurance nightmare.)  I always found it fun and empowering because you were using your own strength and skill, and there was no machinery involved. Now you can try it out as well! JC Archery opened in February of this year and has received a warm welcome and lots of business.  Every new shooter is required to take a brief Archery 101 class before shooting, but don't worry, you'll have plenty of time to try it out yourself. Trying something for the first time is a great way to instill new, fun memories with your date. Plus, anything that adds a little competition to the evening can be fun. It even gives you a chance to do the ol' "here, let me get behind you and show you how to hold it properly" move. You get to keep your target to bring home and can easily head to Central Avenue afterwards for a drink and talk about how you're now prepared if the zombie apocalypse happens!
Skating Rink
"I'm takin' it back to the old school, 'cause I'm an old fool who's so cool!" Yup, it's time to revive the roller skating rink date! Depending on how old you are or where you grew up, you may have only seen these type of dates in movies and on TV. But I assure you, these were the places to show off your moves and woo the lads and ladies with your sick skill.  Even if you were really bad at it, like me, you still had fun and enjoyed watching everyone and jamming to the music.  Enjoy the just-opened roller rink, Jersey City's first, in Pershing Field.  Even if you can't make it to the roller rink, it transitions into an ice skating rink later in the year. Have some fun, get a little exercise and do some roller boogie!
Downtown
It's downtown. You know it, I know it. And while bar hopping down Newark Street is a great time, anytime, sometimes you want to do something different.
Puzzle Out Room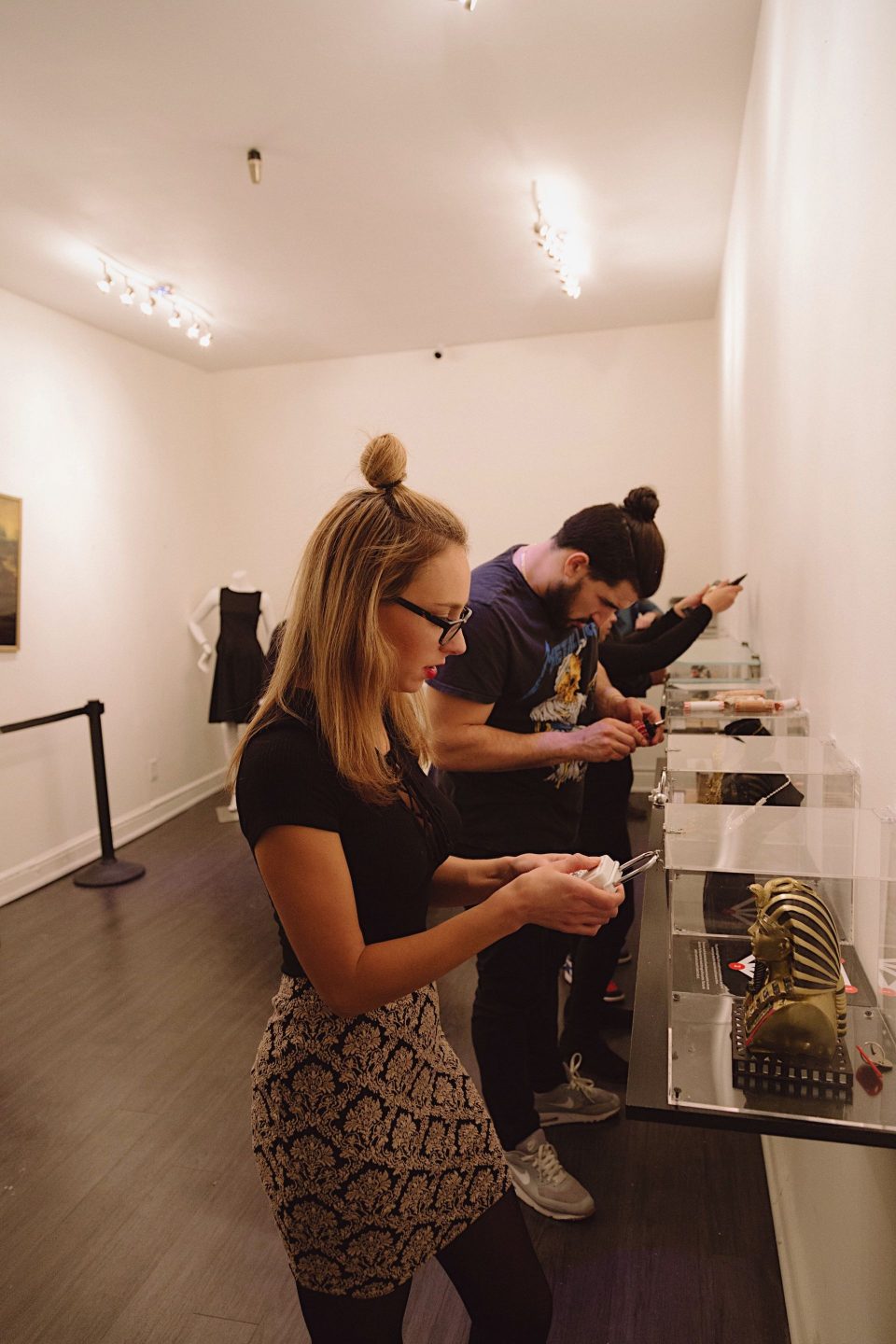 This is different for sure!  Think of it as a live-action video or board game.  You are locked in a room that is chock full of clues and you need to use your wits to figure out how to eventually get yourself out of the room under a certain time.  There are various themes including "Grand Theft Jersey City" where you need to break into a vault to steal millions of dollars, "Architect's Studio" where you are doing some industrial espionage to bankrupt your hated rival or "Downtown Countdown" where you need to find and disarm a nuke threatening the city.  It may sound a little cheesy, but I have done one of these and I can tell you that it gets your adrenaline going and keeps you on your toes!  When you and your date can join together to overcome an obstacle, it gives you a great sense of bonding.
Greenville
An oft overlooked area of Jersey City, there's a lot going on here if you know where to go. With the real estate boom pushing even further and further south, including the City Hall annex built on MLK Drive, expect this area and its offerings to keep increasing.
NJCU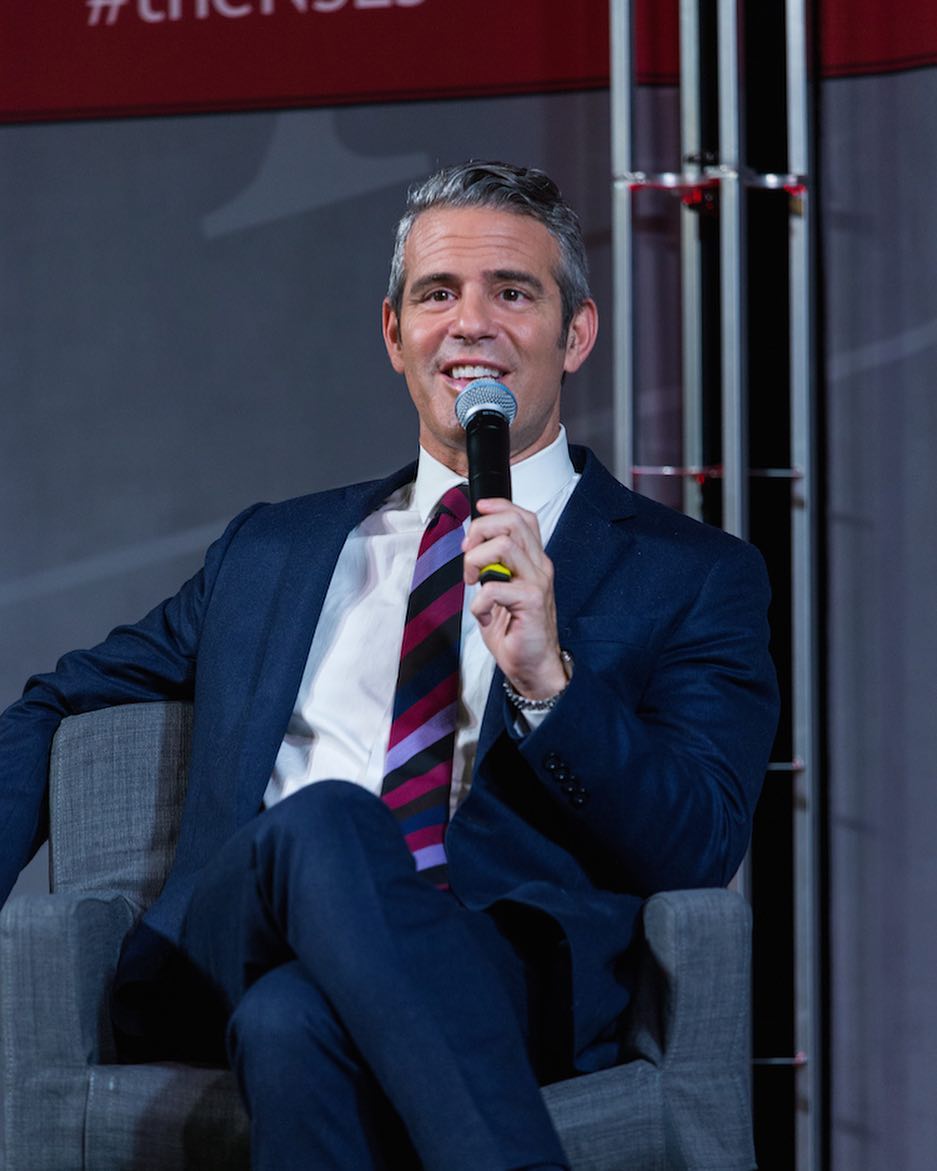 Sometimes, it's nice to learn a little something when you go out. At New Jersey City University, they often have guest lecturers and speakers come and give free talks or performances.  In the past they have hosted Olympic athletes, Pulitzer-Prize authors and physicist/futurists, among many others.  If you're a lover of information and you and your date want to get your intellectual or creative juices flowing, this would be right up your alley.  Upcoming speakers include The Voice's Felicia Temple as she takes the stage for a breathtaking performance and inspiring dialogue and Judith Jamison, one of modern dance's great performers.
Laico's
Nestled in the heart of Greenville is "a hidden gem for Italian Cuisine in Jersey City! Classy, friendly and knowledgeable waiters, complimentary bread and salad, great food, valet parking, a bit pricy but worth it!" Laico's has been a staple in Jersey City for over 40 years. It's a fantastic little Italian place that looks like it's been built right out of a house on a lazy little street. It's definitely not your average run-of-the-mill date restaurant. It was founded in 1971 and is still run by 3rd generation Laicos and takes you back to the classic style Italian eatery. You'll find old and new choices on the menu that will give you an experience far different than your average bistro.
Journal Square
Having the Journal Square transportation hub, which can get you right into downtown JC or NYC, guarantees that this area will be hot for all time.  With all the new proposed buildings, Journal Square won't be recognizable for much longer, so get in while you still can.
Harsimus Cemetery
Nothing says a romantic date like spending time in a cemetery.  Or so I thought before I got to spend some time here. Not only does it have huge historical significance for the area, having been a site for Revolutionary War skirmishes but is the resting place of thousands of soldiers from the Revolutionary & Civil Wars, the War of 1812, the Spanish-American War, WWI and II, forward, as well as home to our earliest Jersey City founders, leaders, residents and legends.  All that aside, after it was abandoned in 2008, a hardy group of trustees and volunteers (including the beloved goats) restored parts of it and opened it to the public as a non-traditional gather place.  They have had summer concert series, Rocky Horror Picture Shows, artist studio tours as well as their Goatstock Festival.  Wandering around the gorgeous marble carvings, reading the cool inscriptions while drinking a glass of wine and petting a goat definitely tops the list of "never done this before" type dates!
Mana Contemporary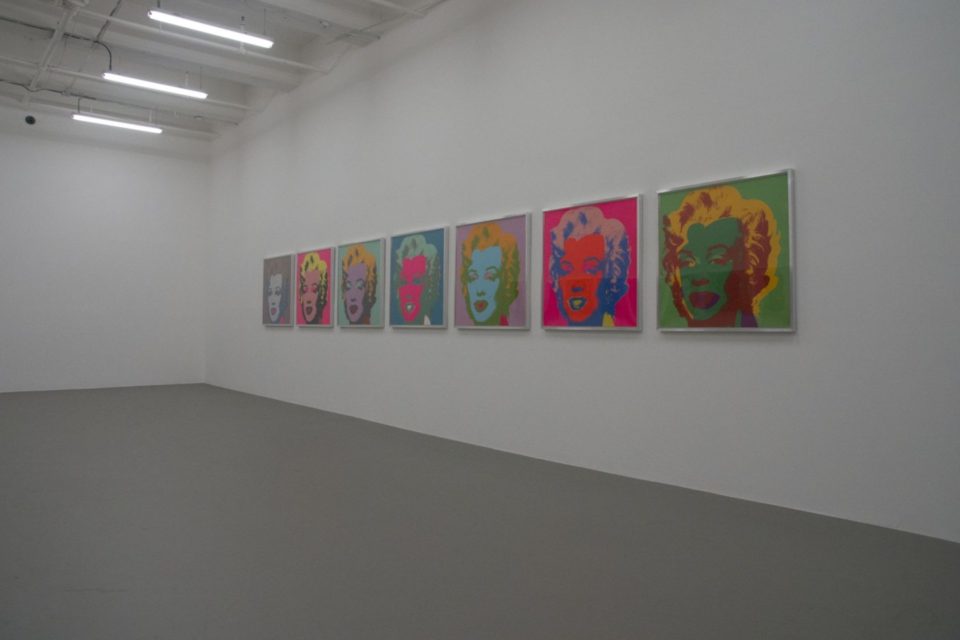 Go culture yourself!  Founded in 2011, Mana Contemporary is one of the largest and most innovative contemporary art organizations in the United States.  Mana offers exceptional services, spaces, and programming for the greater creative community.  Its rapidly expanding flagship location in Jersey City, originally built in 1890, will eventually encompass a footprint of more than two million square feet.  While we will never eclipse our sister city to the east, Jersey City is definitely coming into its own as an art scene.  Aside from local artists, there is also an Andy Warhol exhibit so you can sound like you're totally in the know!  Discussing your opinions on art is a great way to get to know each other, have some fun and support your local art junkies.
West Side
Off to the West Side of Jersey City, there's a lot going on for those that don't usually make the trek.  From beautiful parks to vibrant nightlife and gorgeous architecture, West Side is a destination all its own.
Golf and nature trails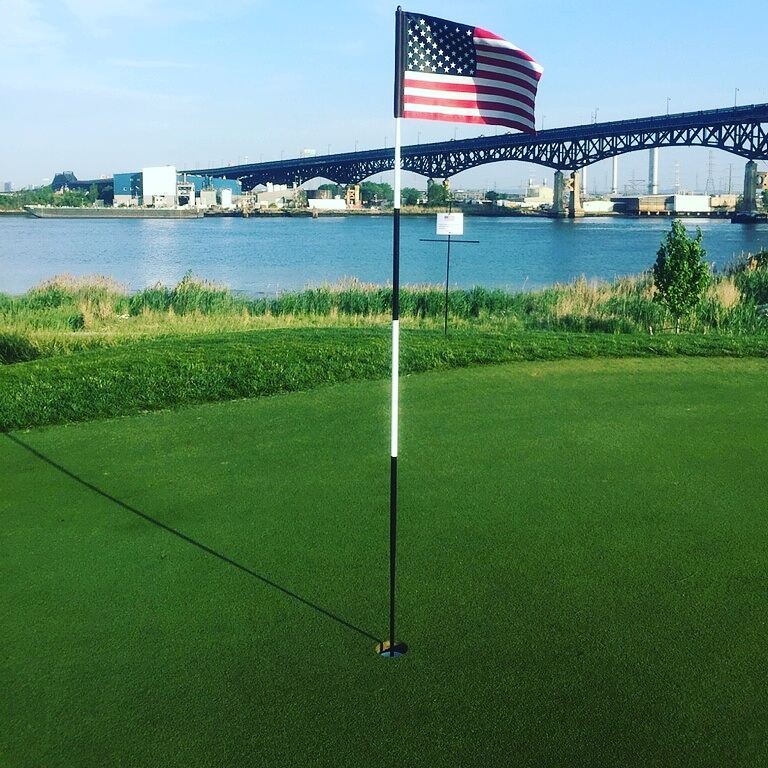 Many people have been to Lincoln Park. However, not as many people have been to the part of the park on the other side of 440. Jersey City has been quietly reclaiming the marshes and estuaries of the Hackensack River that have been polluted for decades.  You can golf for a gorgeous 9 holes on the Skyway Golf Course while looking at our improving skyline and getting a bit of exercise as well.  If golfing isn't your thing, there a set of nature trails to explore nearby.  If both of you are dog owners, leash up your fur babies and take them out for a nice outdoor stroll.  The dogs will love all the nature smells and you and your date can enjoy the nice weather and take in lots that Jersey City is doing to improve itself.