I originally published this article a few years ago right before my 35th birthday. This site has grown alot since then but I've grown so much more as a person. There's been a lot of changes in the last year or so from transitioning "ChicpeaJC" to my name, Lynn.  I turn 37 tomorrow and wanted to share some random facts about me and my life. Thank you all for the continued love and support and for being 0n this crazy journey with me.
Let's get to it shall we?
1. I speak three languages: English, Hebrew, and French (I dream in Hebrew sometimes).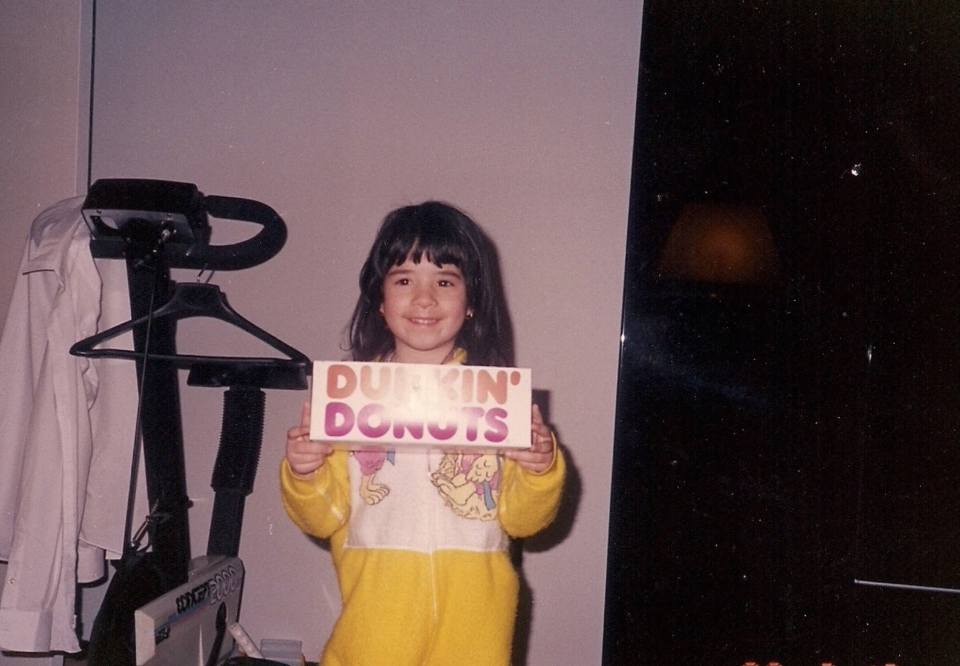 2. I was a hip hop DJ in college and a hip-hop director of my college radio station. My DJ name was DJ Coko (no clue why). I used to throw parties, and DJ at them at times. I would even leave the booth to dance with people in the crowd. It was a very fun time in my life. I got to go to a lot of fun concerts and meet some really great artists like De La Soul, Talib Kweli and Snoop Dogg. I got many pink slips for swearing on air. I used to make mix-tapes for my friends and would give them really inapropriate names.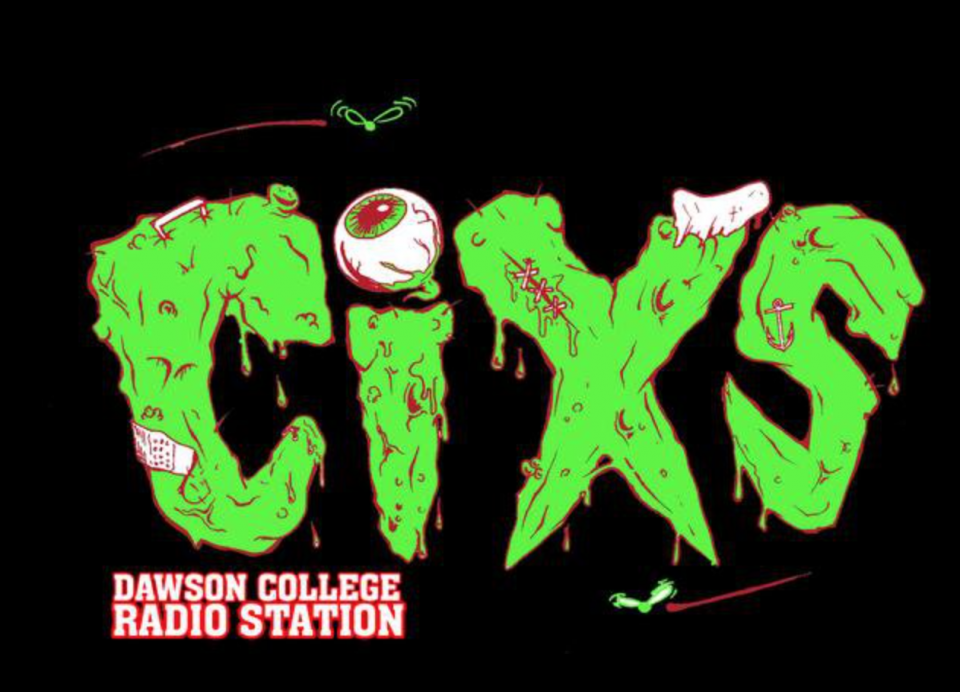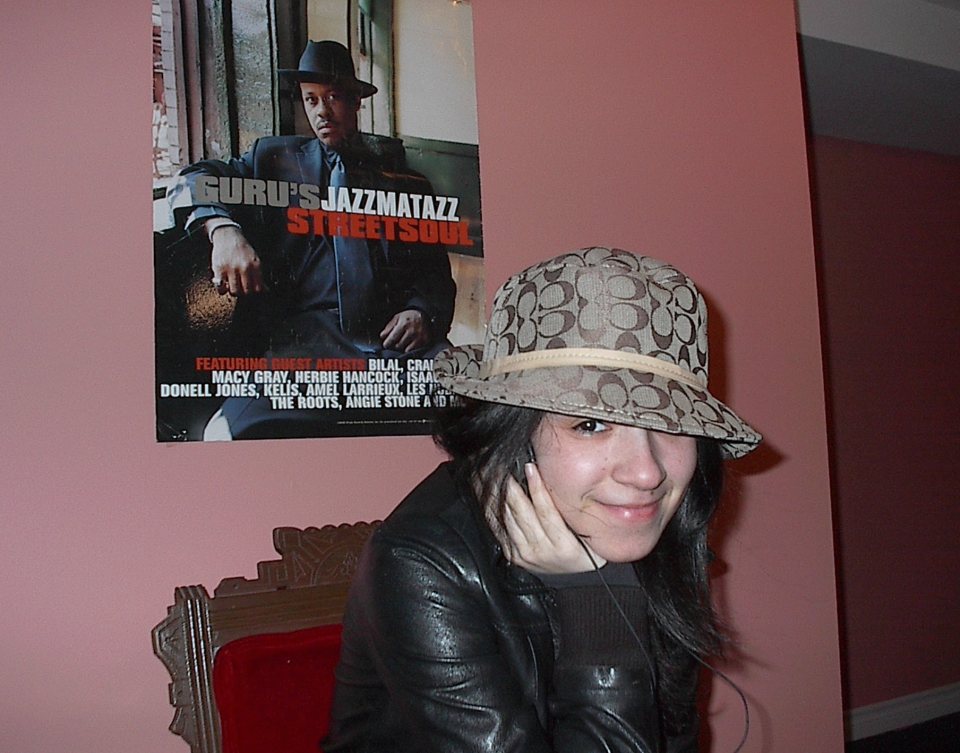 3. I moved to NYC when I was 24-years-old. I drove from Montreal to New York in my car filled with all my belongings. I lived in the East Village on the same block as the Hells Angels headquarters and then we moved to the UES. It was interesting to say the least. But, I was very depressed and lonely living in NYC. That all changed as soon as I moved to JC.
4. I used to teach a hip hop dance class at Base for 7 years. I taught till I was 38 weeks pregnant. Went back 4 weeks after giving birth. I was insane about it. I stopped teaching because it was too challenging balancing my schedule. I really miss it.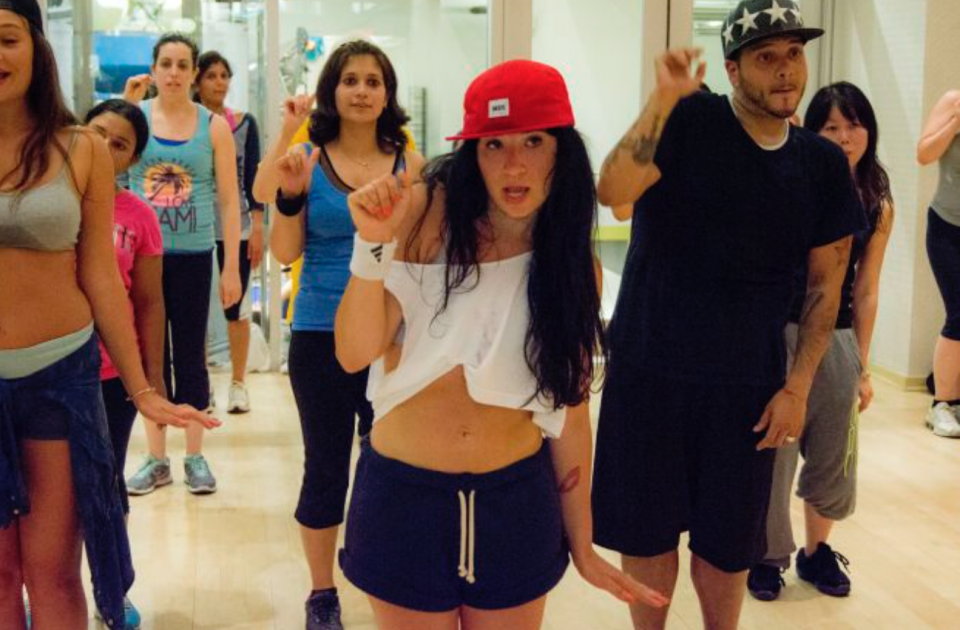 5. Many people ask me how ChicpeaJC came about.
I was working in the corporate world in NYC for 7 years. I was the Training Manager of a tech startup. I was crushing it. I got to travel the world, meet so many great people, and worked at a company where people respected me and saw value in my work. The sales team even called me their "secret weapon" as I helped close some very lucrative deals. Even though things were going well, I always felt like something was missing. I felt like I wasn't doing what I was meant to do.
A little after I turned 30 years old, I had a chat with the CEO of my company, and he was giving me accolades on my work and offered a higher position and shares in the company. I remember walking back to my cubicle, and instead of being thrilled, I started crying. I felt at that moment, at the age of 30, completely lost.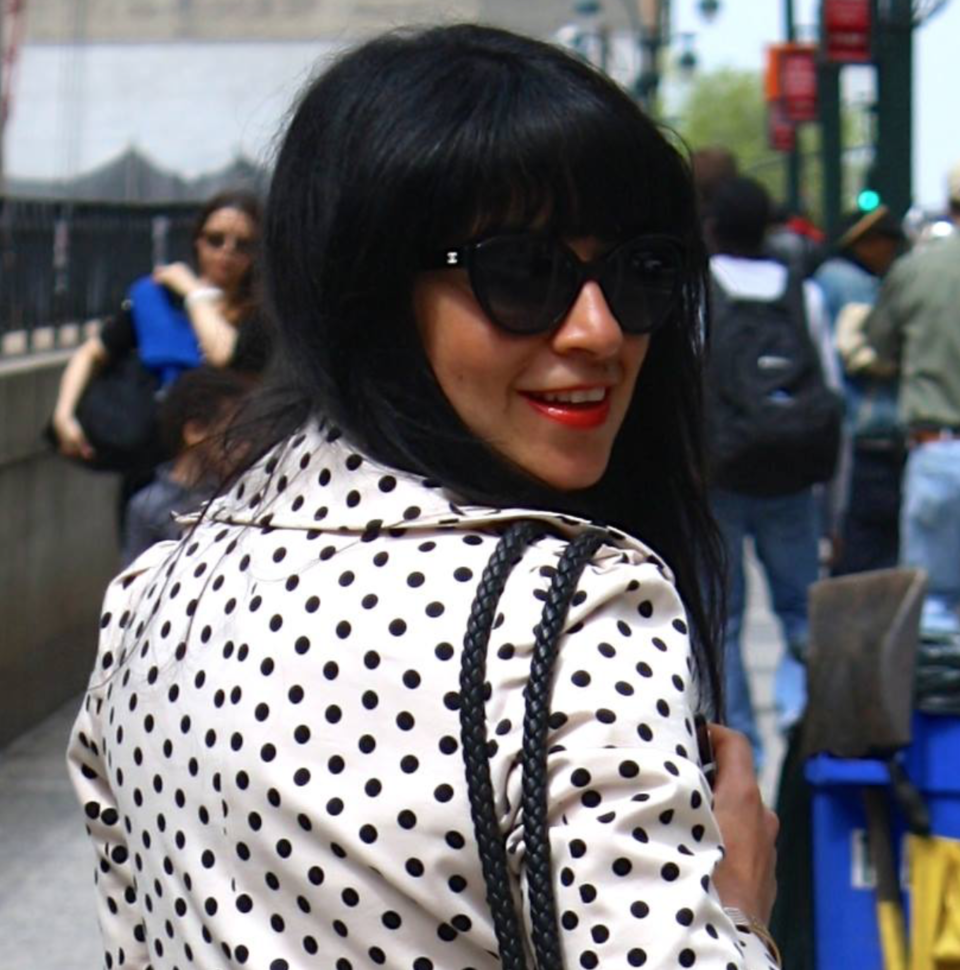 I walked into Another Man's Treasure a few days later, and started chatting with one of the store clerks, who I learned was a HUGE local menswear influencer now, Denny.
I mentioned to him that I liked posting my looks of the day on Instagram and Pinterest, and loved fashion and vintage.
Denny said, "Why don't you start a blog?"
I thought it was an interesting idea. I could write about everything I love! Fashion, food, art, culture, random shit. It was perfect, I could start a blog to feed my creative desires and continue working in my corporate job.
When I decide I'm going to do something, I do it all the way. I don't half-ass anything. I started doing research, looked up lifestyle blogs and thought of a domain – Chicpealife.com. That was the original URL I purchased before launching.
I decided to hire a web developer, as I wanted the blog to look a certain way and in between my full time job and being a mom to a 1 year old at the time, I figured it was a good investment.
I put an ad on Craigslist and found Chris, my amazing and loyal web dude who's been with me from the jump and is still behind this blog.
We worked on the site for 6 months. I started creating content and writing blog posts about fashion and god knows what. I wanted to have enough content to post something every day once we were ready to launch.
As I started putting together content, I was looking for things to do around Jersey City and places to go and couldn't really find any online resource. I loved living in JC so much, but realized I didn't know shit about it. I needed a reason to explore and meet people in my community. I needed to get involved.
Two days before launching the blog, I called Chris and said, "So I know we launch in two days, but… can you change the URL and logo to ChicpeaJC?"
The rest is history.
6. I worked at a Club Med (an all inclusive resort) for nine months. When I was 21, I had a quarter life crisis and took two semesters off. I interviewed to work for Club Med one day just for fun, and a few days later while I was on the phone with my College advisor, I got a call on the other line. It was Club Med.
They asked me if I could leave in 5 days to work in the resort boutique in the Bahamas. I went back on the line with my college advisor and told them I would call them back. I left 5 days later to the Bahamas. It was the craziest 9 months of my life. I lived on a small stranded island, no technology, it was very remote, you can tour the whole island on a vespa in under 2 hours. I had a blast, I performed in all the nightly shows such as Moulin Rouge and Jungle Book! I met people from all over the world. The last two months I fell in love with the DJ and we ended up dating for almost two years after our Club Med stint.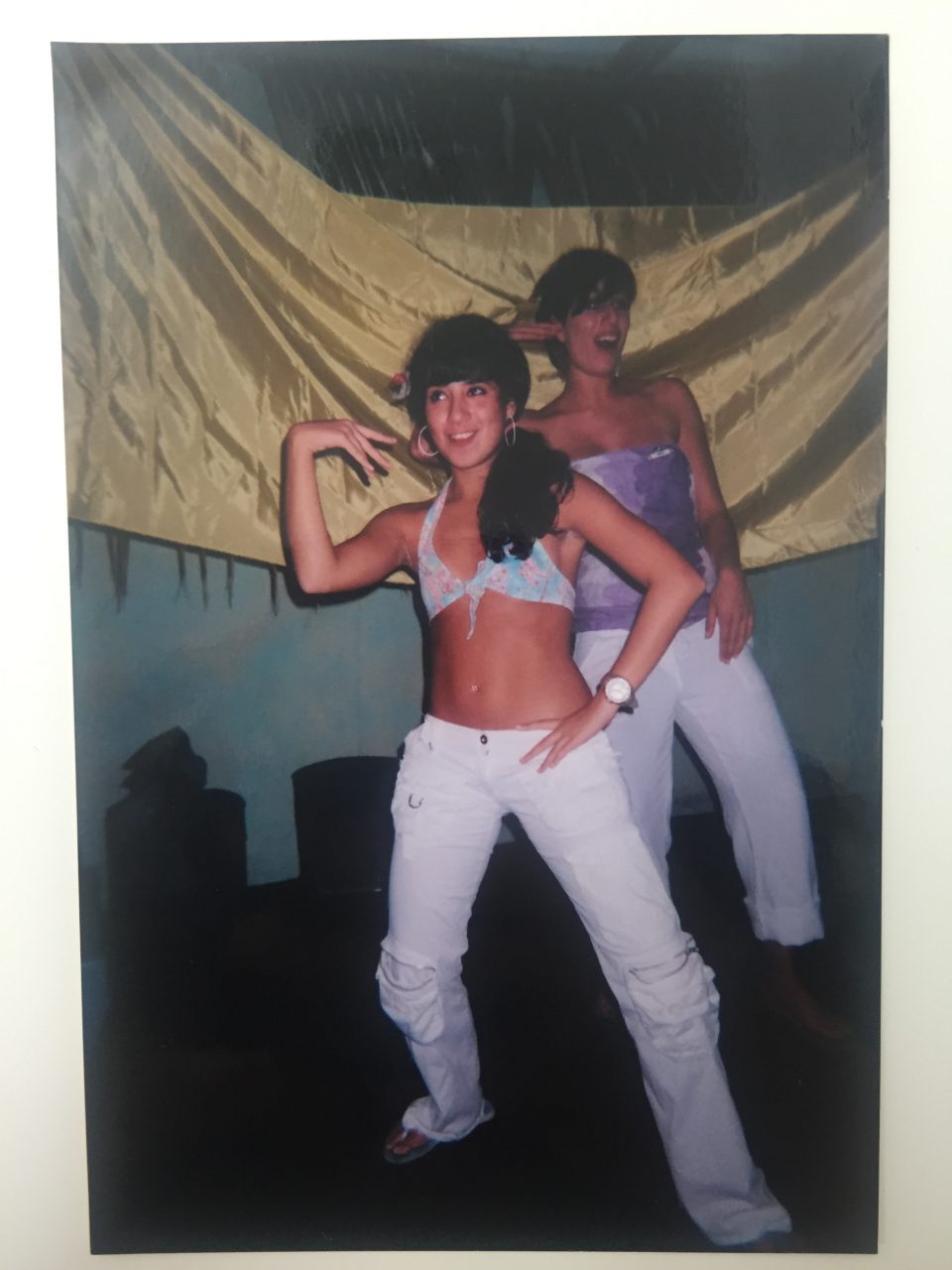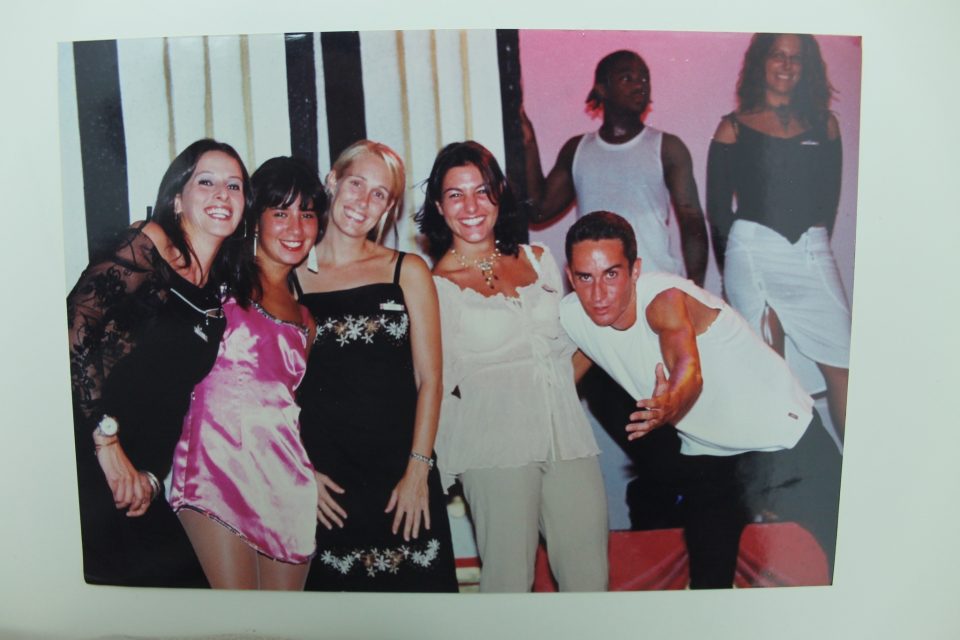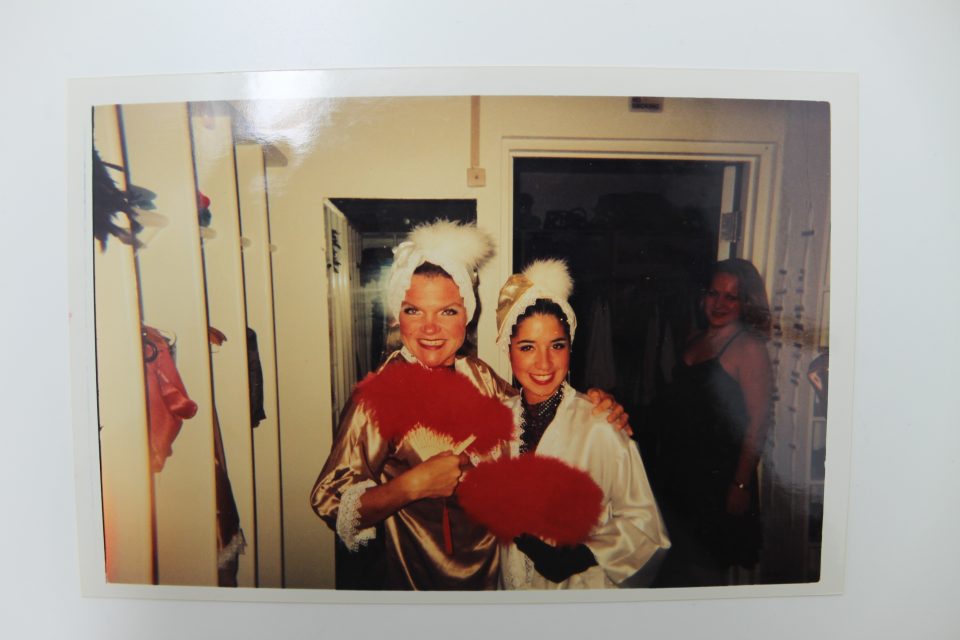 7. When I lived in Israel, I was a political activist. When I was 13 years old, I witnessed the assassination of Yitzhak Rabin, who was our Prime Minister at the time, at a peace rally. It was a traumatic experience. I was devastated. It pushed me to get involved and volunteer my time to the peace movement. During the Prime Minister elections, I handed out flyers, went to all the youth events, and even wrote my end of year project on the issues Israel faced.
I got to meet members of the Israeli cabinet and visited the parliament in Jerusalem. On election day, my job was to pick up seniors in taxis and bring them to the poling station to vote.
At the time, there was also a wave of terrorist attack. It was very scary and forced me to grow up. I joined the scouts in hopes of eventually joining the military. I was very into it and excited to give back to my country. At some point, I was also convinced that my future would be in politics… until my parents decided to move back to Canada a few years later. I vowed to never get attached to land… until I moved to Jersey City.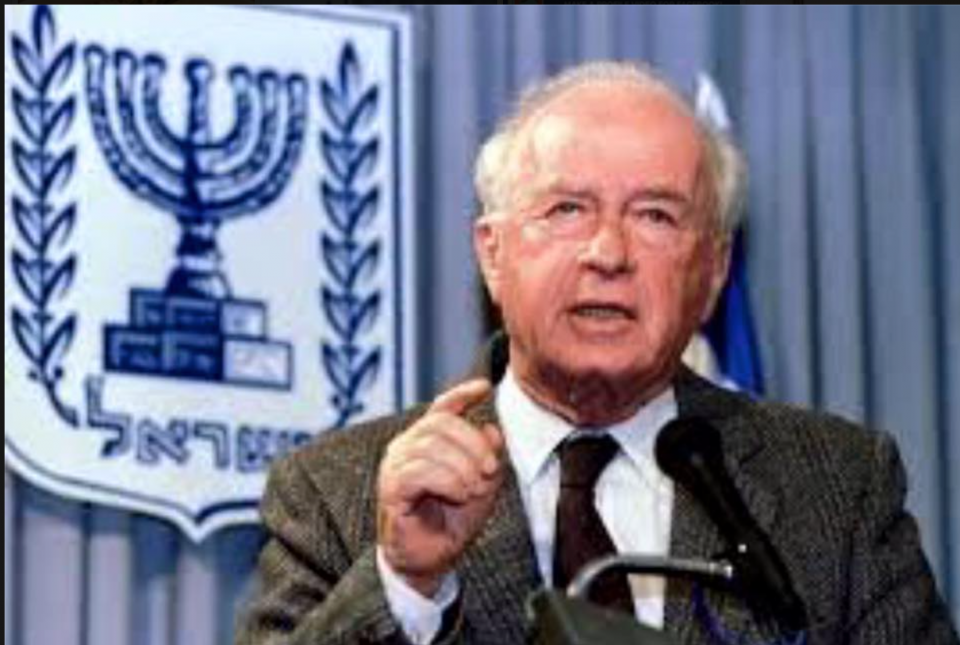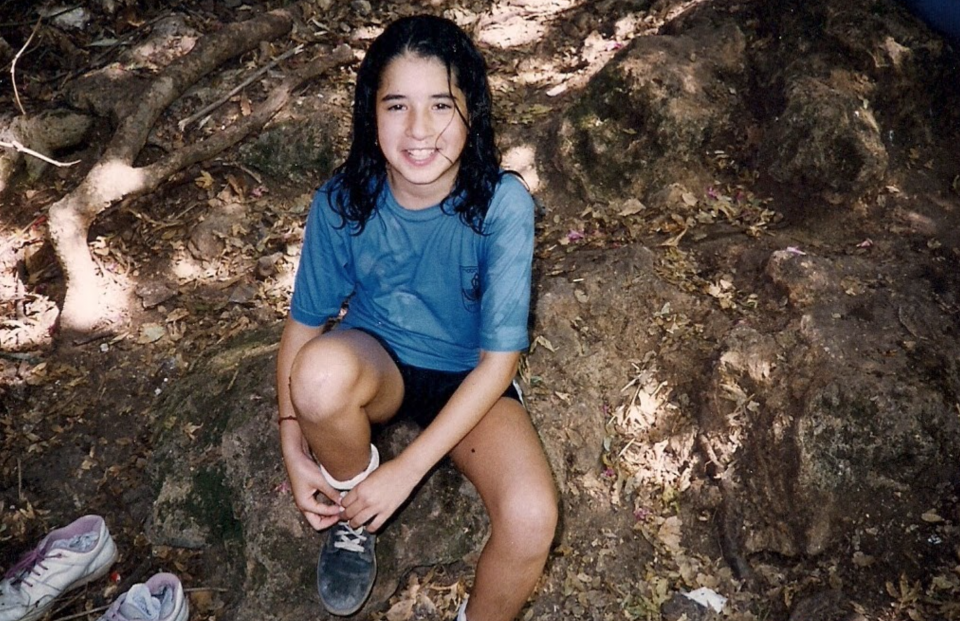 8. I dropped out of college six months before graduating to work for Ferrari Maserati in Montreal. They offered me a full time position doing PR/Events and admin work. When I went to my father for advice, he said to me "I am not going to tell you what to do, but if you have Ferrari-Maserati on your resume, you'll never have a problem getting a good job" – Dad was always right. I learned so much working there; marketing, public relations, event planning, customer relationships, branding. The experience was invaluable.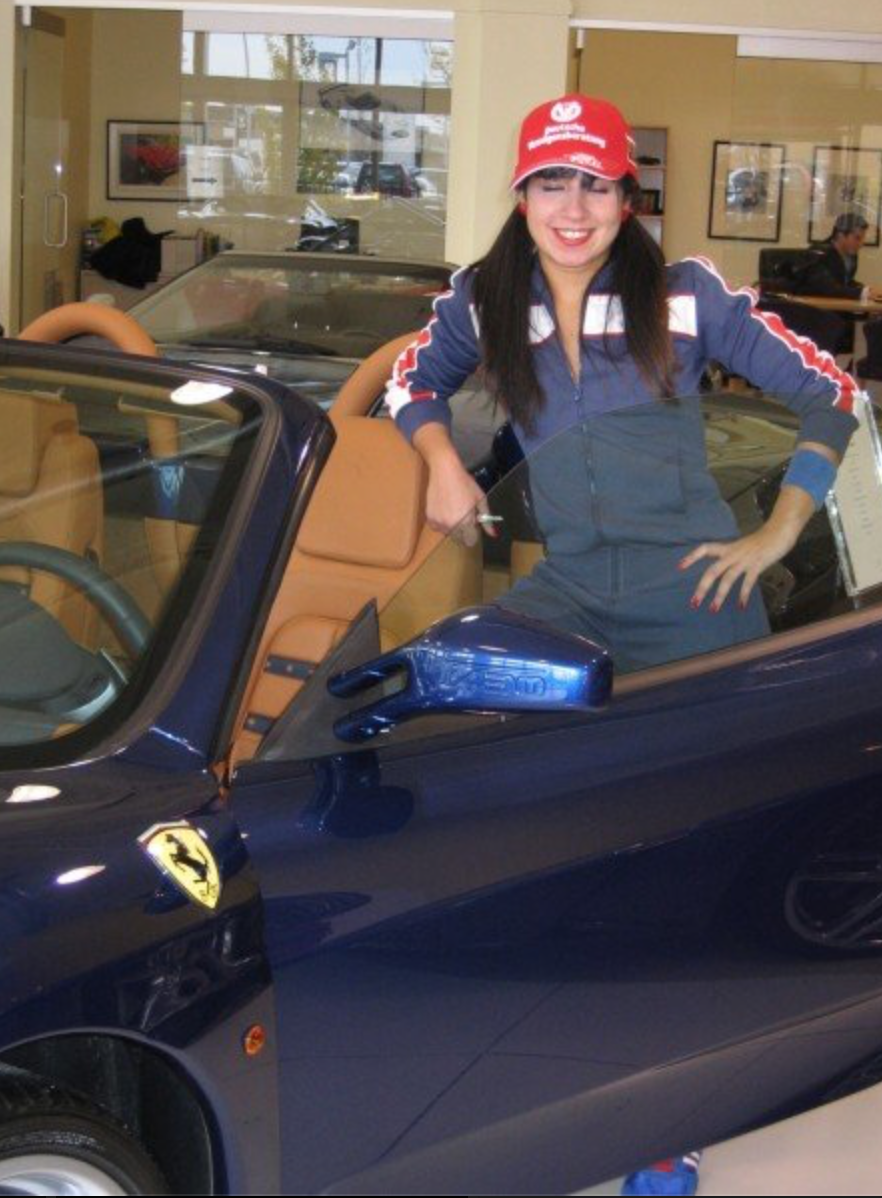 9. My first word was "It's mine" and we were in Disneyland when it happened.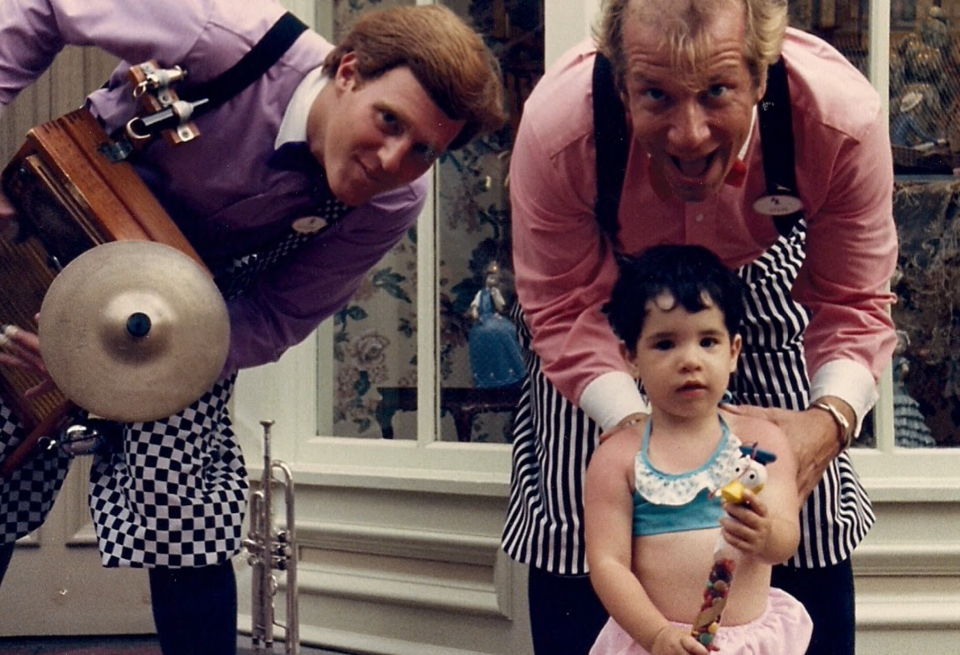 10. When I was in labor with Mini-Chicpea, I did the first eight hours with no drugs. you can read my labor story here. (WARNING! VERY GRAPHIC). It was actually a beautiful experience.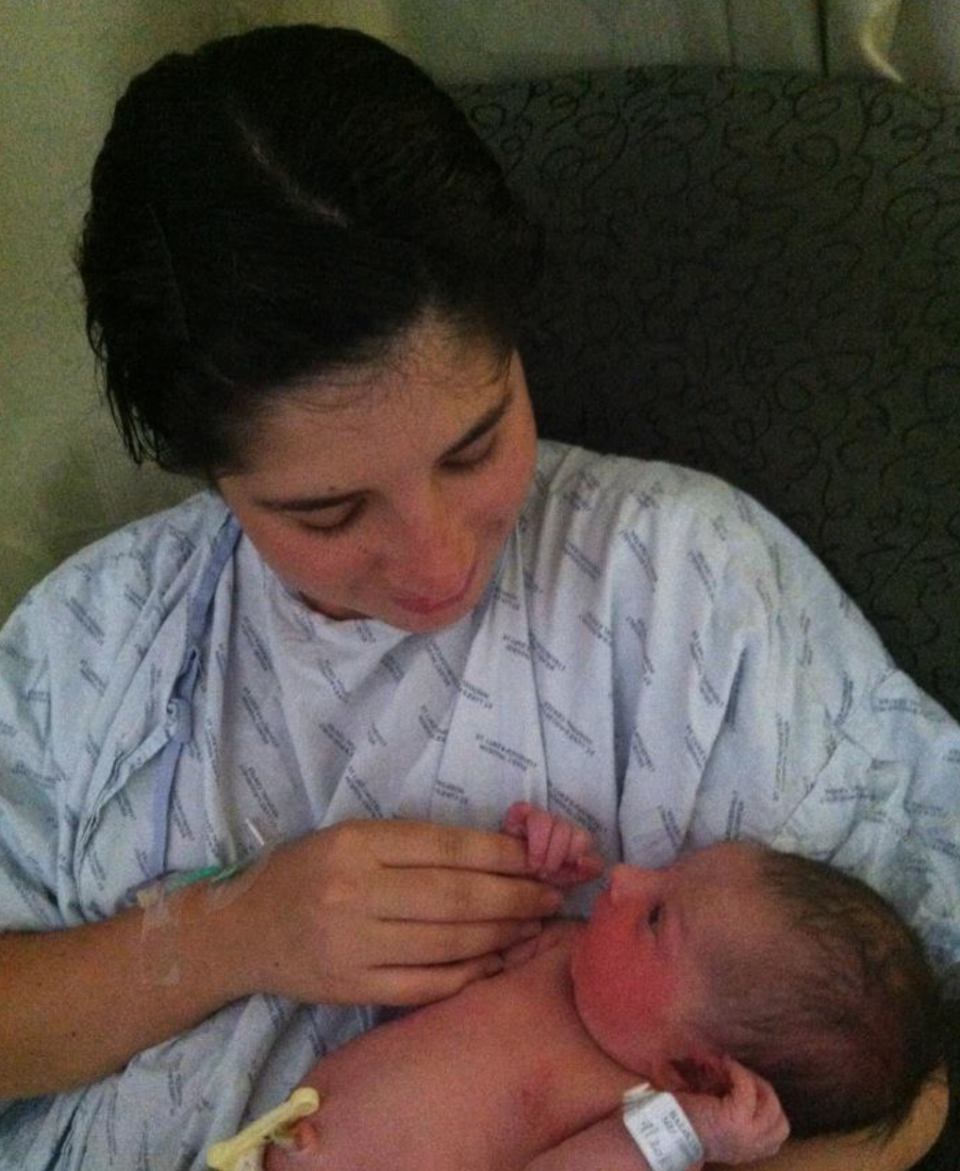 11. I am very shy and reserved when I am in new environments. Going to new places and meeting new people used to give me so much anxiety. When I started the blog and had to put myself out there it was incredibly challenging. I still feel awkward sometimes going to new environments and meeting new people. When strangers stop me on the street I always feel a little shy/embarassed and it's something I will never get use to.
12. I love tattoos. If my family were cool with it, I would get a whole sleeve. I currently have 24 tattoos
13. Wu-Tang Clan's 36 Chambers was my first rap album. Then I discovered Biggie and he changed my life. 90s Hip Hop music will always be my first love.
14. Two years ago I took myself on a solo-trip to Thailand and it changed my life. It fueled my love for travel and it quickly became an addiction. Since then I've traveled to Greece, Moscow, Turkey, Bali, Dubai and a few other places. It became so addictive I was planning trips once per month and have been planning to write extensively about traveling. Now that we are in the midst of a pandemic, I am finding other ways to fuel my love for travel and at the same time enjoy the time at home.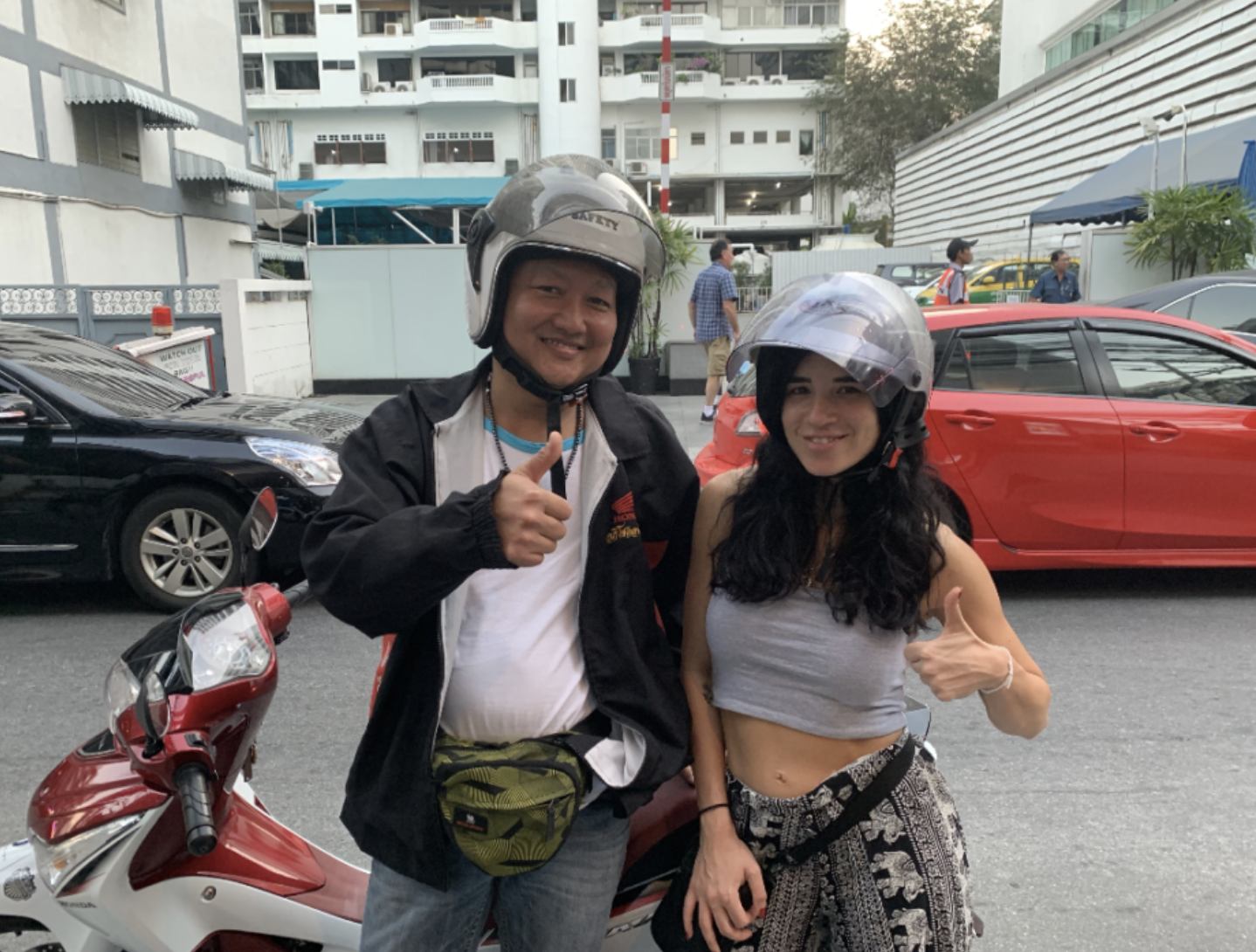 15. I joined the Oasis fan club. I was in love with Noel Gallagher at a point.
16. My favorite movies are Goodfellas, My Cousin Vinny and Austin Powers. I can recite all of them. "I'm gonna get the papers, get the papers!"
17. I swear A LOT. I don't trust people who don't curse!!
18. I drink instant coffee first thing in the morning. My mom used to bring me an instant coffee latte every morning since I turned 15. I drink it now when I wake up because it's very comforting… but I need a real cup of coffee as soon as I get to work. Caffeine is my drug of choice.
19. I was bullied in High School after moving from Israel to Canada. The second day of school, a kid pushed me and said, "You are a f-ing loser, I hope you die". Bullying has been something I've dealt with my entire life unfortunately, from childhood into adulthood. I was never able to really "fit-in" – I guess you could say I didn't really know how. Cheers to that.
20. I am 4'11.5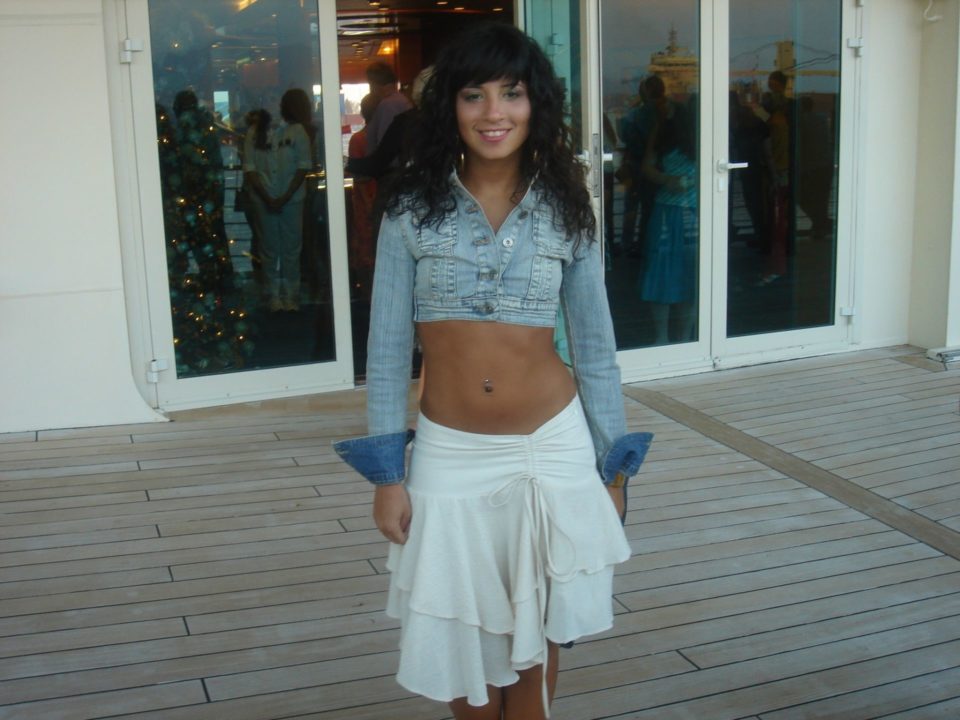 21. I went to film school in Montreal because I had a dream of directing an all-female gangster film. For my final, I submitted the screenplay and my professor said to me "if you don't do something with this, I don't know what to tell you"- The screenplay is lost but recently was able to recover the first scene from memory. It's really good.
22. My guy friends in Montreal threw a bachelor party for me (what happens in Montreal stays in Montreal) before I got married. I got really fucked up.The next day, I had my bridal shower and I was very hungover, my mom forced me to eat toast before the girls came over so I wouldn't get sick… #goodtimes.
A month later I flew down with the girls to Miami and we had my bachelorette party. On one of the days there, they made me do weird/fun drunk missions. One of them was a push up contest with a stranger…. I did 50 in a row after 2 days of drinking… also #goodtimes.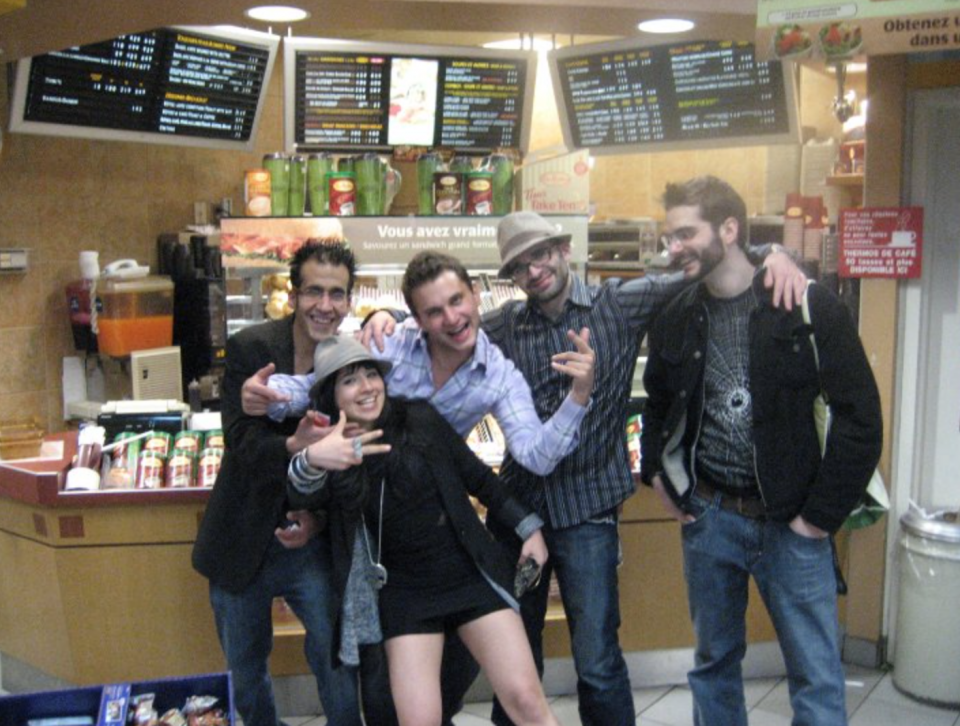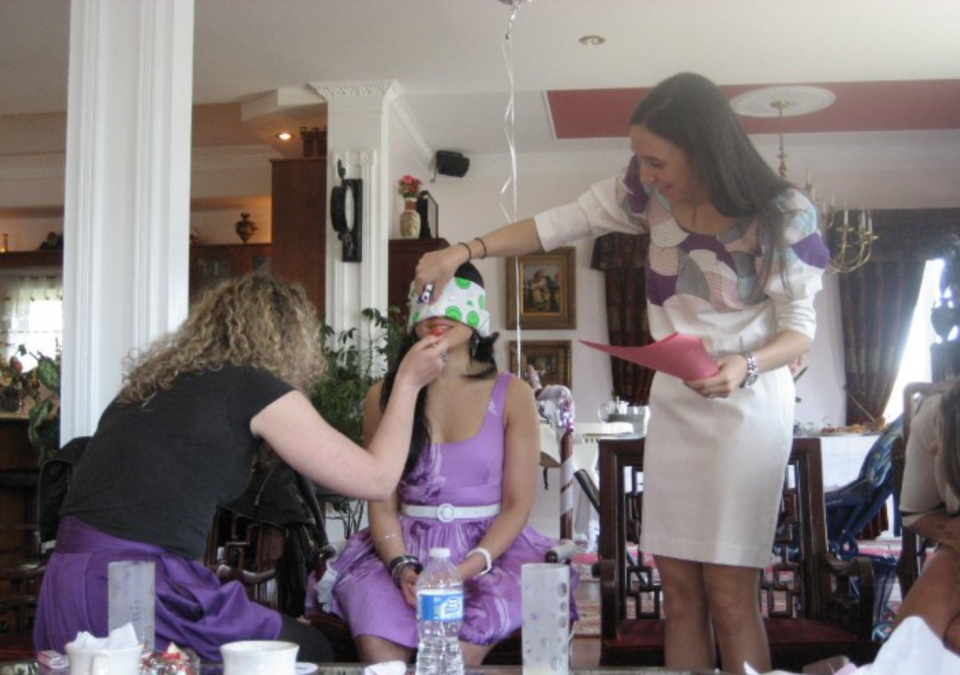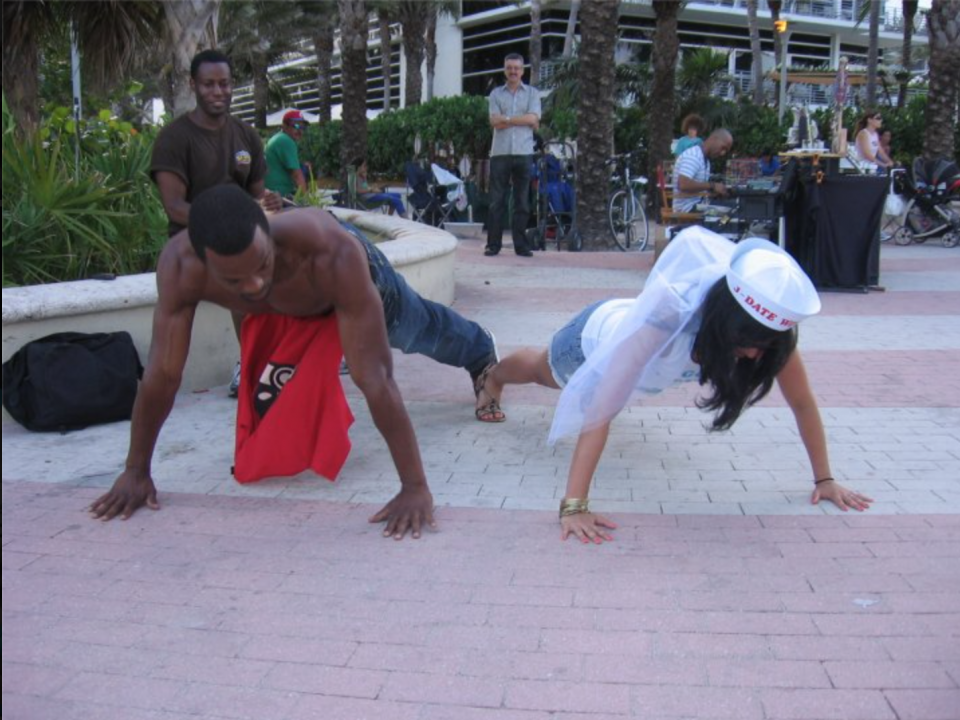 23. Both my parents were entrepreneurs. As a result, my life was all over the place and there were many ups and downs. I didn't know what it was like to live in the same home for more than a few years (until I moved to JC). We moved from small apartments, to big houses, back to small apartments. We moved from the city to the suburbs and back to the city… and even to different countries. It taught me to adapt to new situations and to never get comfortable.
24. I moved to Jersey City over a decade ago. Many people ask me how I got to Jersey City! It's actually a pretty funny story.
My parents used to have a motorhome and the closest place to park it next to Manhattan is in JC by Surf City. My mom knew how unhappy I was living in Manhattan so she called me and said, "We are in this really cute city, close to NY. I think you would love it here." The rest is history.
25. I failed French in my last year of high school and almost didn't graduate. I had to go to summer school and take a final exam. School was never my thing.
26. I hate rollercoasters, I will never bungee jump or sky dive. I don't like horror movies. I am a huge wuss.
27. I used to be a tomboy. I only started wearing makeup in my 20s. I own one bra.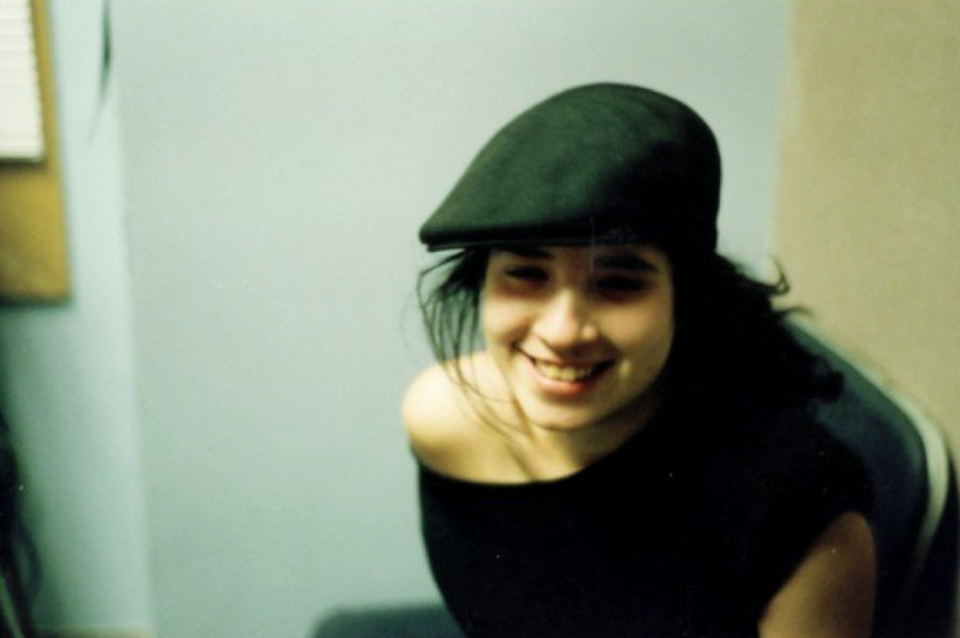 28. In college, I was an administrative assistant for a production company that produced adult movies. The company was run by all women. They were really great to work for, they let me study and do my homework when things were slow and I had a flexible schedule that accommodated my classes.
I learned a lot about Marketing and Public Relations from them. Despite the nature of the business, it was a very normal work environment! I may or may not have helped come up with a few movie titles. They sent me to attend the AVN Awards in Las Vegas where I got to meet a few famous adult stars. They were all super nice and down-to-earth, I had a whole convo with Seymour Butts about our Jewish mothers and our love for bagels. The company I worked for ended up moving their offices to Toronto. They offered me to join them, but I opted to stay in Montreal and ended up getting certified in personal training and became a trainer… I know. I am crazy.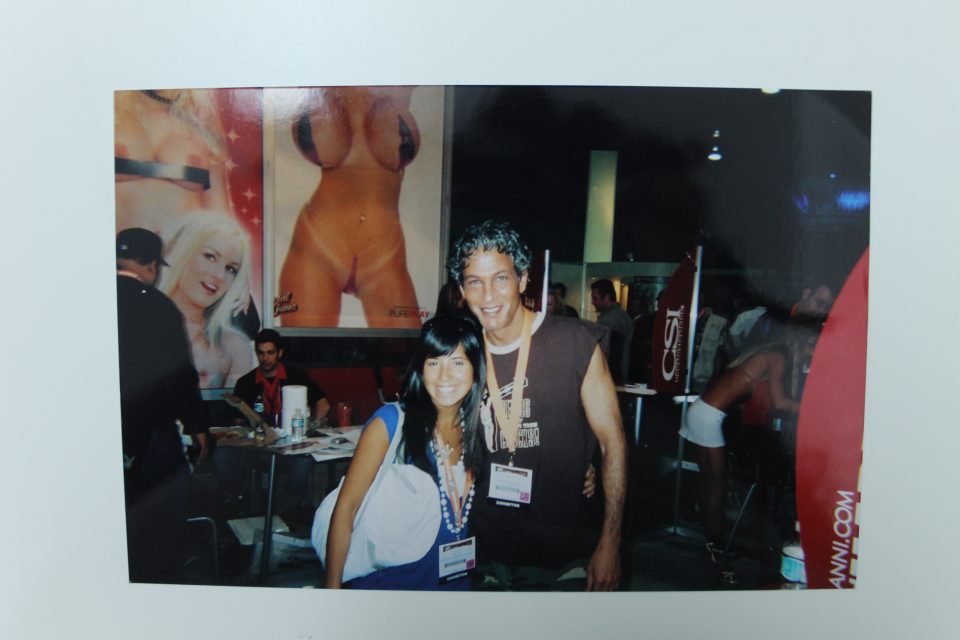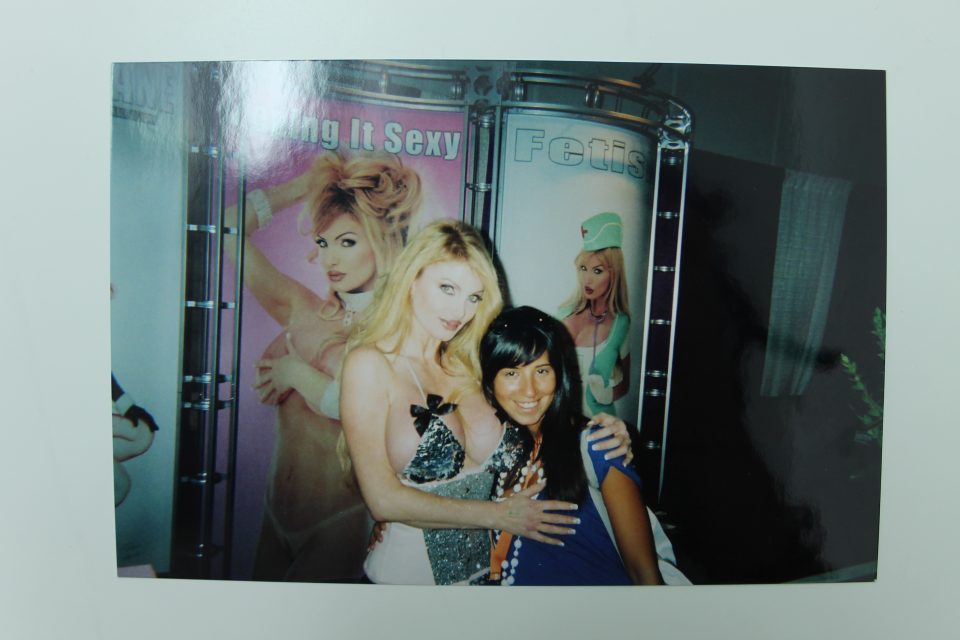 29. I went to school full-time, studied to become a personal trainer at night and also worked part time jobs. Rest is for the week. Once I got my personal training certificate I started teaching a spin class at the YMCA and got a job as a personal trainer at a body-building gym in Montreal. My boss was crazy and made me go on a crazy bodybuilder diet and would weigh me every Monday to make sure I was under a certain body fat. This is where my relationship with my body and food started becoming an issue in my life.
30. I am the youngest of three, My brother is fourteen years older, and my sister is nine years older. My sister is the family favorite and the best mother of 4 beauties!  My brother is the best dancer in the family, he used to be a salsa king. My father used to be a rock star in the 70's and my mother was an actress. My mother is my fashion icon.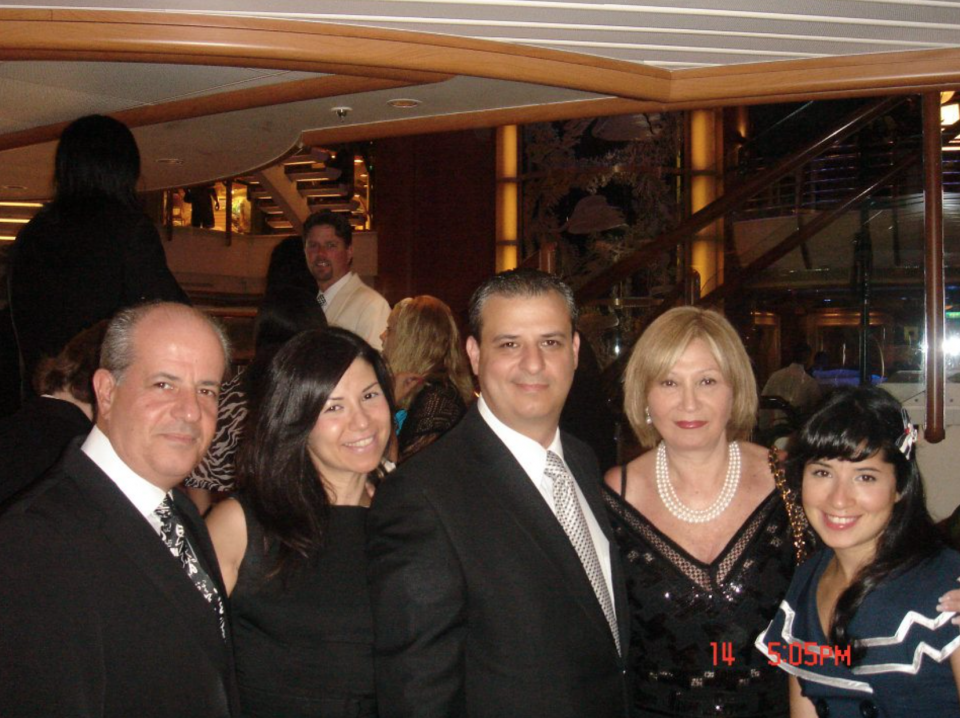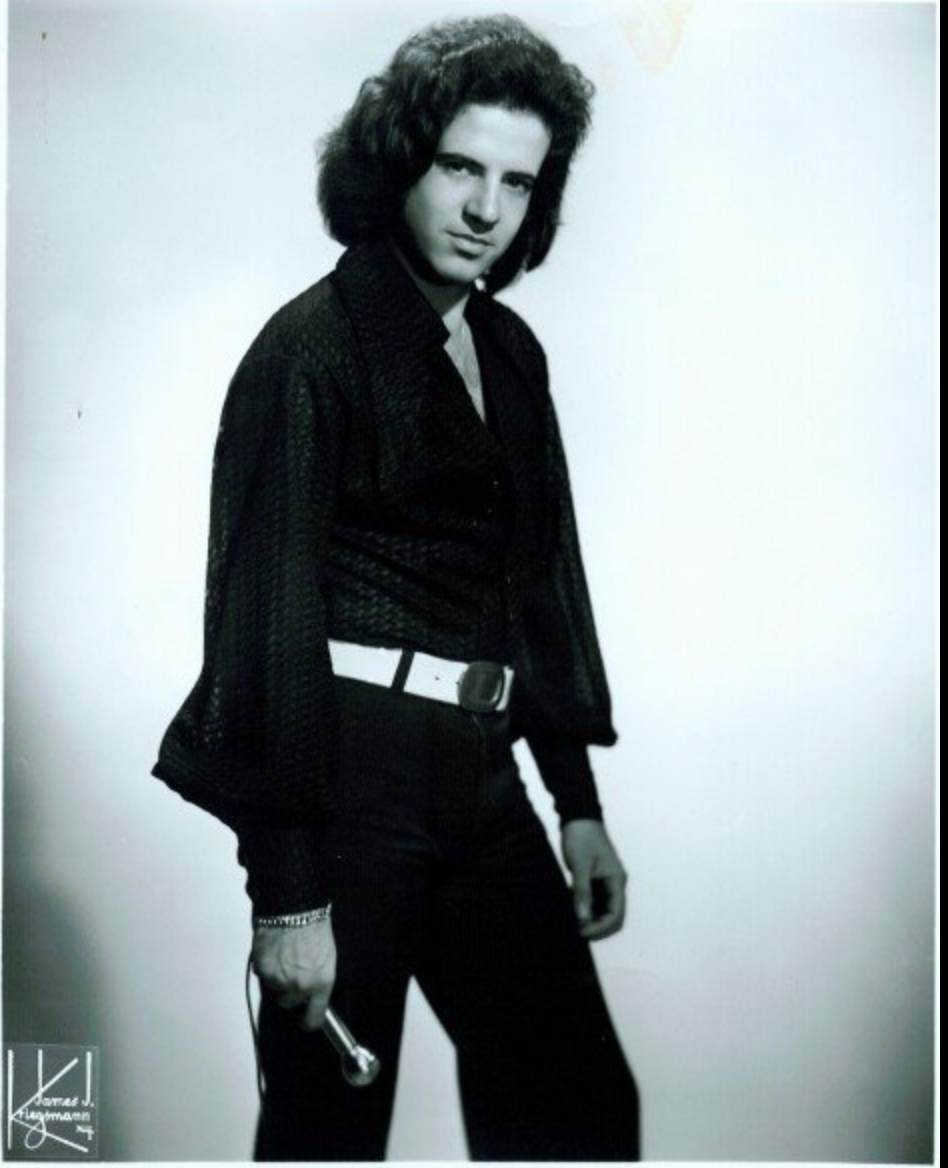 31. I got a boob job and wrote about it on the blog.
32. My favorite holiday is Hannukah because latkes…
33. When I was eighteen, I became an assistant manager of the used cars department at Mercedes Benz. I could write a book of all the things I saw there… #notasnitch. Yes I know what you're thinking, I've had alot of jobs in my life. I've been working since I am 13 years old.
34. I wake up every morning between 5am-7am. I am definitely a morning person. I either work out or work.
35. I struggled many years with a binge eating disorder.
36. When I was around 7 years old, my school called my parents to pick me up because I had lice. I came home and my dad told me to go to the garage. Inside the garage, there was just a chair. He told me to sit in the chair and he proceeded to cut my hair into a bob. I had really long beautiful locks. It is my most traumatizing childhood memory, that also makes me laugh at the same time. My dad is so sick of hearing about it.
37. My whole family lives in Israel now. Even though they are all so far away, we are very close and tight knit. They are the coolest family, every time we get together we turn up!! My best friend in the whole wide world lives there too, her name is Claudia.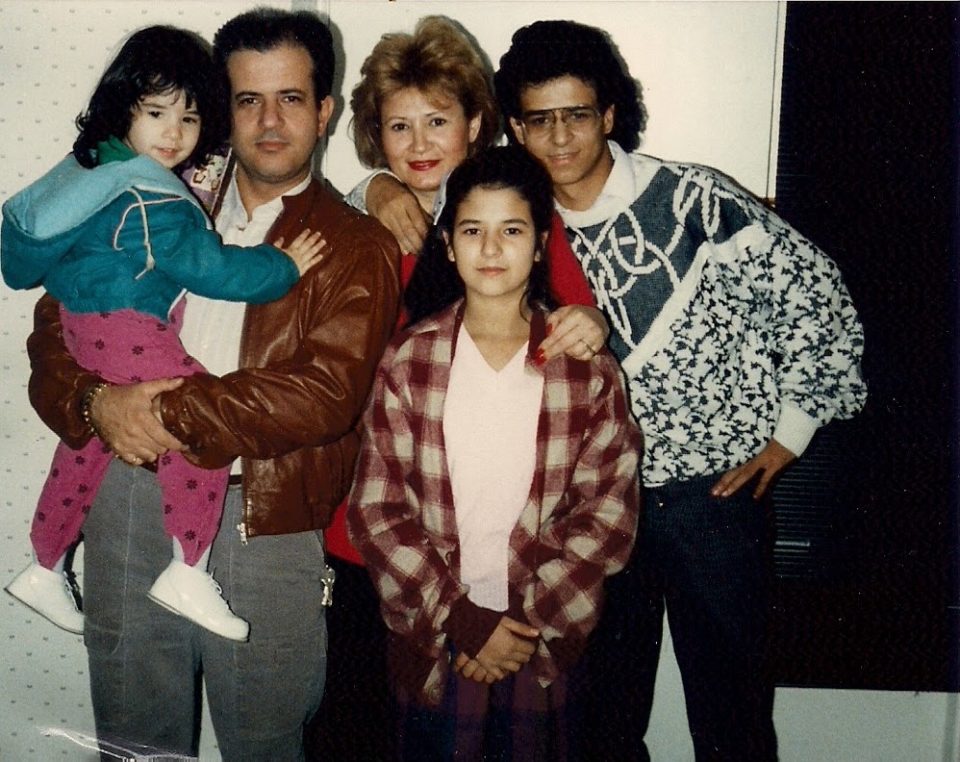 38. I am an excellent cook. I take after my mother and learned from a young age how to entertain. When I was married I used to cook every single day and would spend hours scouring the internet for recipes.
39. I sucked my thumb till I was 9 years old. My dad tried to make me stop by putting tabasco sauce on my thumb. Didn't work.
40. There is a 11-year-old YouTube video of me lip singing to a famous pop song while rolling around a zebra carpet. My best childhood friend Corinne shot it in her beautiful house in Montreal. We spent all night working on it. It has almost 40,000 views. Here it is:
41. Having Mini-Chicpea was the most beautiful and memorable moment of my life. Nothing will ever come close to it.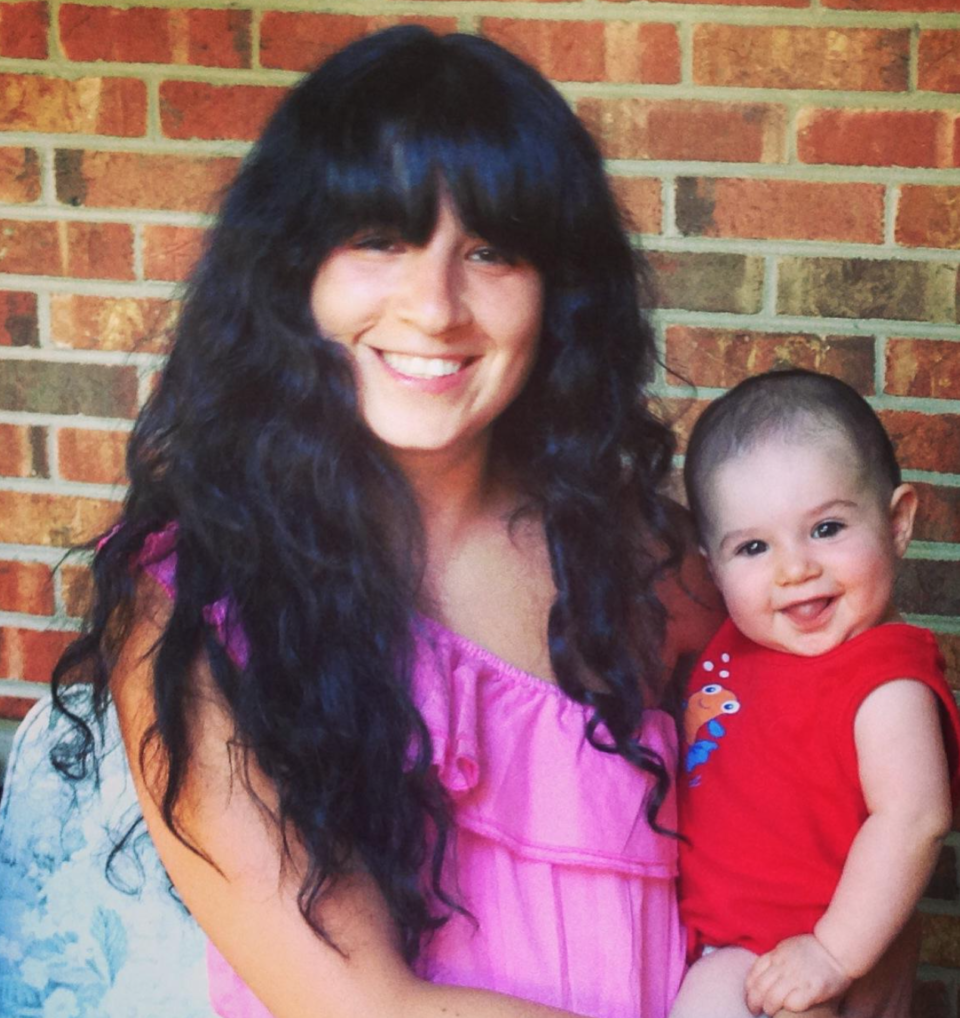 42. I became an American citizen 5  years ago, now everyone wants to move to Canada.
43. I don't take myself too seriously. I am a huge dork.
44. Even though I wasn't born and raised in Jersey City, it is the longest I've spent in my life living in one place. My whole life, I moved around so much and always had to adapt to new environments. In a way, I feel like I grew up here.
45. For three summers, my parents and I did road trips around the US and Canada in a motor home. I have the best memories from those summers. We once stayed in Las Vegas for a whole month. I was 17 and got into a lot of trouble.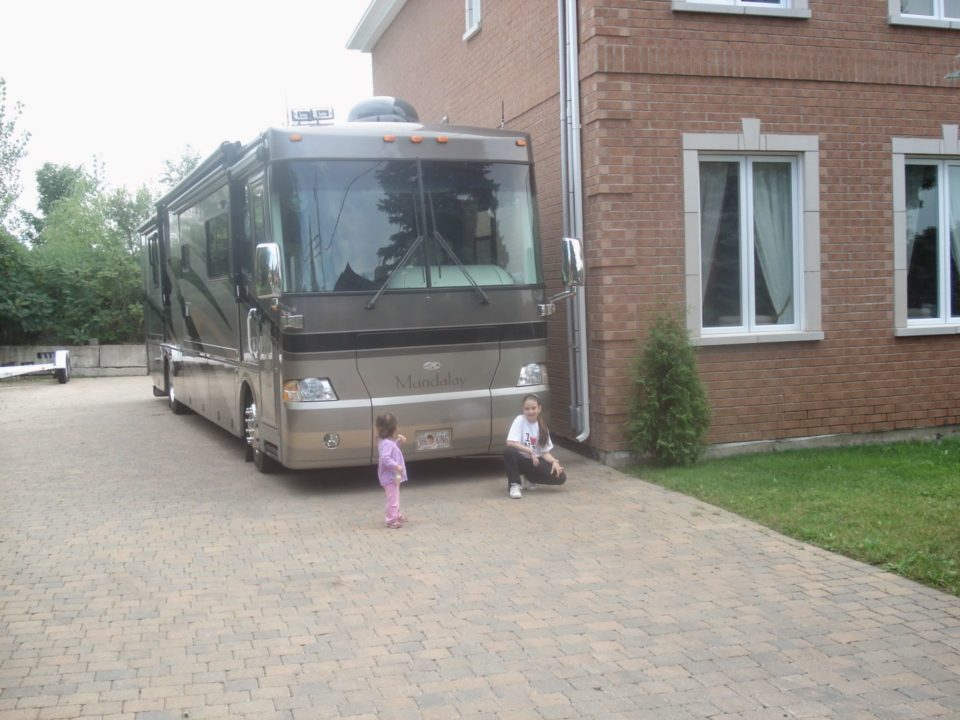 46. My parents just celebrated 55 years of marriage. They are relationship goals.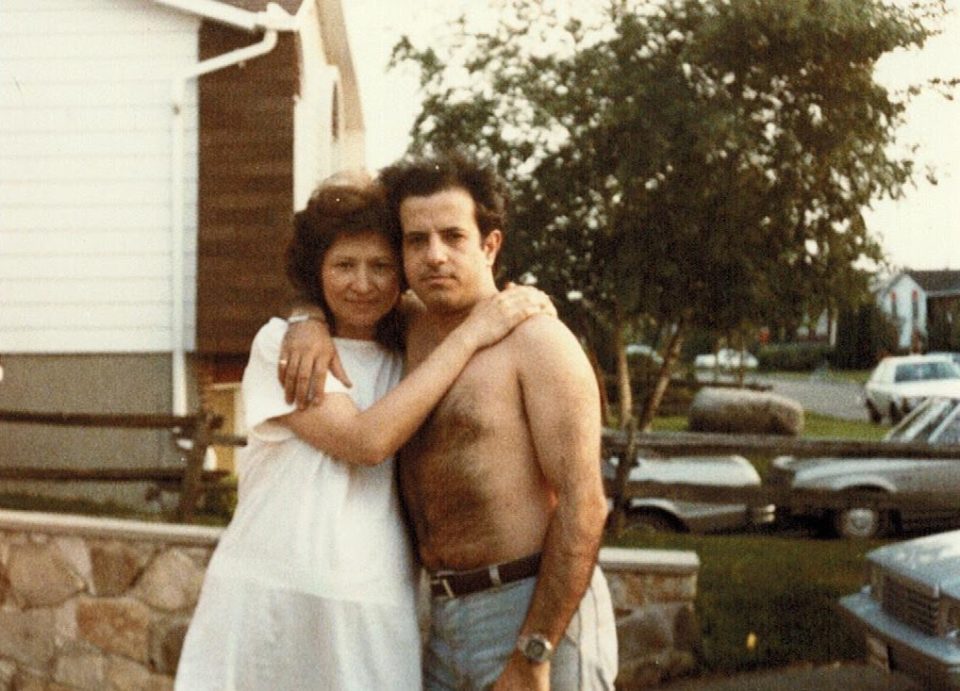 47. I've been working out since I turned 17. Health and fitness has always been a big part of my life. I think it's a big reason I look great at 37. It's never too late to start eating healthy and exercising!
48. I love to dance. Whenever I go out, I need to be on the dance floor. It's been like that for as far as I can remember!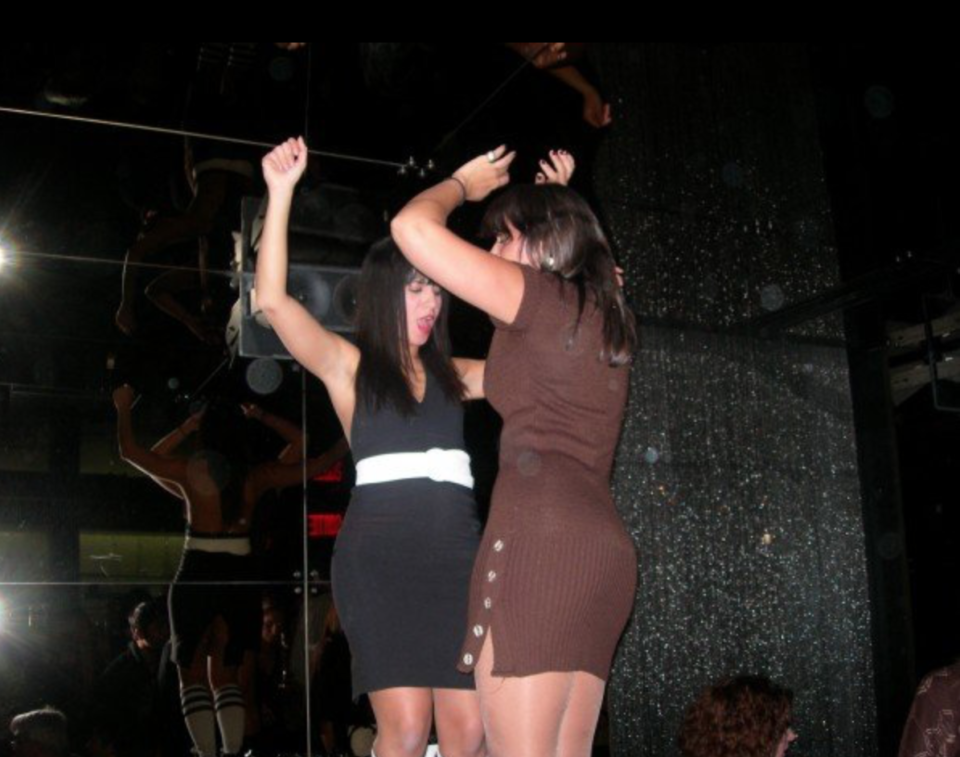 49. I am a pro at parallel parking.
50. I am a very optimistic and positive person, I really try my best to see the best in every situation, I think one of the reasons I've gotten this far is because of this. I feel incredibly thankful to be here and to be doing this and extremely appreciative of the love and support I've gotten through the years.
Thank you guys <3