Summer is here and is in full swing, which means it's time to get out, get active, and enjoy the sun and the weather.  
Whether you're looking for ways to get going and become more active or just want to break up your work week, this is perfect for you. Below, I've compiled 5 budget-friendly options so you can go out, get going, and get moving in Jersey City.
1. Yoga in the Heights / Yoga in the Park
Yoga in the Heights is located on Central Ave on the corner of Griffith Ave. They offer tons of classes and have something for every schedule. Classes are $17 each, or you can sign up for one of their packaged deals. Want to do yoga, but on a super tight budget? Yoga in the Heights offers a Yoga in the Park rendition of their classes. This class is "donation based" and is held on Sundays at 11 am in Riverview Park on Palisade Ave. Just bring your yoga mat, water bottle, and a towel and be prepared to take in some serious views while visiting the farmers market! 
2. Adult Water Aerobics
Adult Water Aerobics is available in Jersey City on Tuesdays and Wednesdays at The Pershing Field pool. Shallow water kickboxing and Deep water jogging are being offered at 9:30 am through December 2017. Oh, and did I mention these classes are free of charge? All you have to do is show up and make sure you meet the minimum age requirement of 18. More information can be found at https://jcrec.recdesk.com/Community/Program
3. Sign up for a Sports / Recreational Team

Jersey City has tons of parks which have recreational teams that you can easily sign up for. Registration for Adult softball – women only is opening up mid-July for Washington Park. Also, websites like Zogsports.com does all the work for you. Whether you're looking to create a new team or are a free agent and just want to sign up for a team, this website has plenty of options for sports such as basketball, indoor soccer, and volleyball.  For more information, visit Zogsports.com, and for more information on Softball signups in Washington Park, please call 201-348-5700!
4. Rent a Citi Bike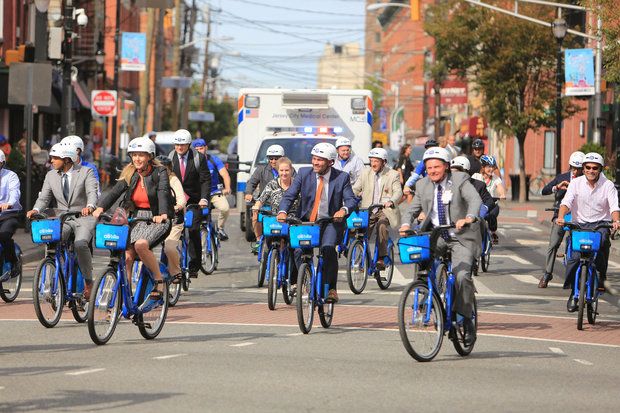 New locations for Citi Bike have literally just been added to Bergen/Lafayette, The Heights, and Greenville areas of Jersey City. You could alway Run/Walk all of the breath taking views and waterfronts Jersey City has to offer OR you could rent a Citi Bike and get going! 
5.Take a Gymnastics or Crossfit Class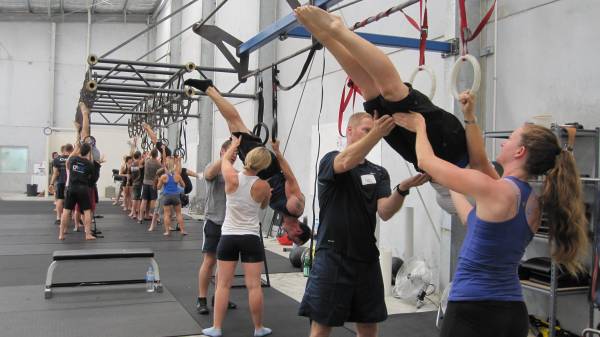 Crossfit Jersey City is an excellent way to get in shape and they also offer gymnastics on Thursday nights! Gymnastics is one of the best ways to get active and get in shape. Crossfit classes are offered throughout the week, and Crossfit Jersey City also has some open gym sessions as well. The facility is located in Downtown Jersey City and they offer discounts to students, first responders, and even couples!  For more information, check out crossfitjerseycity.com