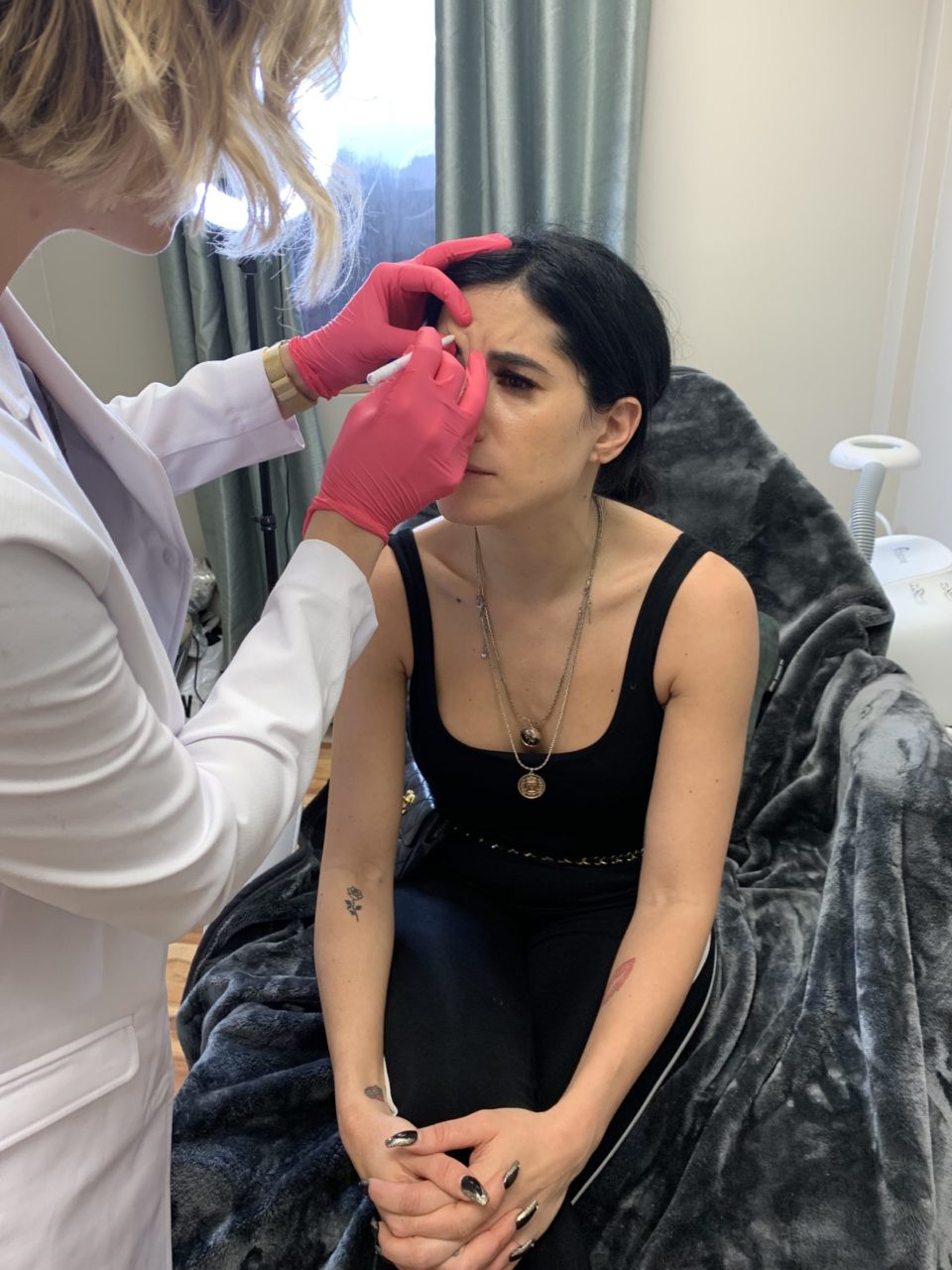 While most people may know Botox to be a cosmetic filler, it actually has a lot of helpful uses if you suffer from disorders including cervical dystonia, chronic migraines, and strabismus. Whatever the reason, there are a few options for Botox in the area.
We highly recommend doing your research beforehand and making sure the procedure and the businesses you visit are to your liking. If you have a dermatologist, be sure to visit them for their professional opinion.
Plastic surgery and cosmetic procedures are often stigmatized. People don't really talk about it and assume if you're doing botox or a filler, you're going to look fake and stiff. That is not the case if you go to the right doctor and let them know you want a more natural look. There is nothing wrong with wanting to enhance your looks. I am all about it. That being said, just do your research first. Know what you want and what you're trying to achieve.
I recently decided I wanted to give botox a try for my forehead. I've been getting laser hair removal at Downtown Medspa for the past year and saw that they were working with a local nurse to offer injections and fillers for their customers. So I reached out to lady boss Marietta and asked her to make an appointment for me.
---
Downtown Medspa – 115 Columbus Dr
Aesthetic Nurse Practitioner Christina Nalbone administers injections and fillers at Downtown Medspa. You can contact Downtown Medspa for a consultation and see if fillers are the right fit for you. Christina is also the founder of Face Aesthetics, where she does botox parties in Jersey City!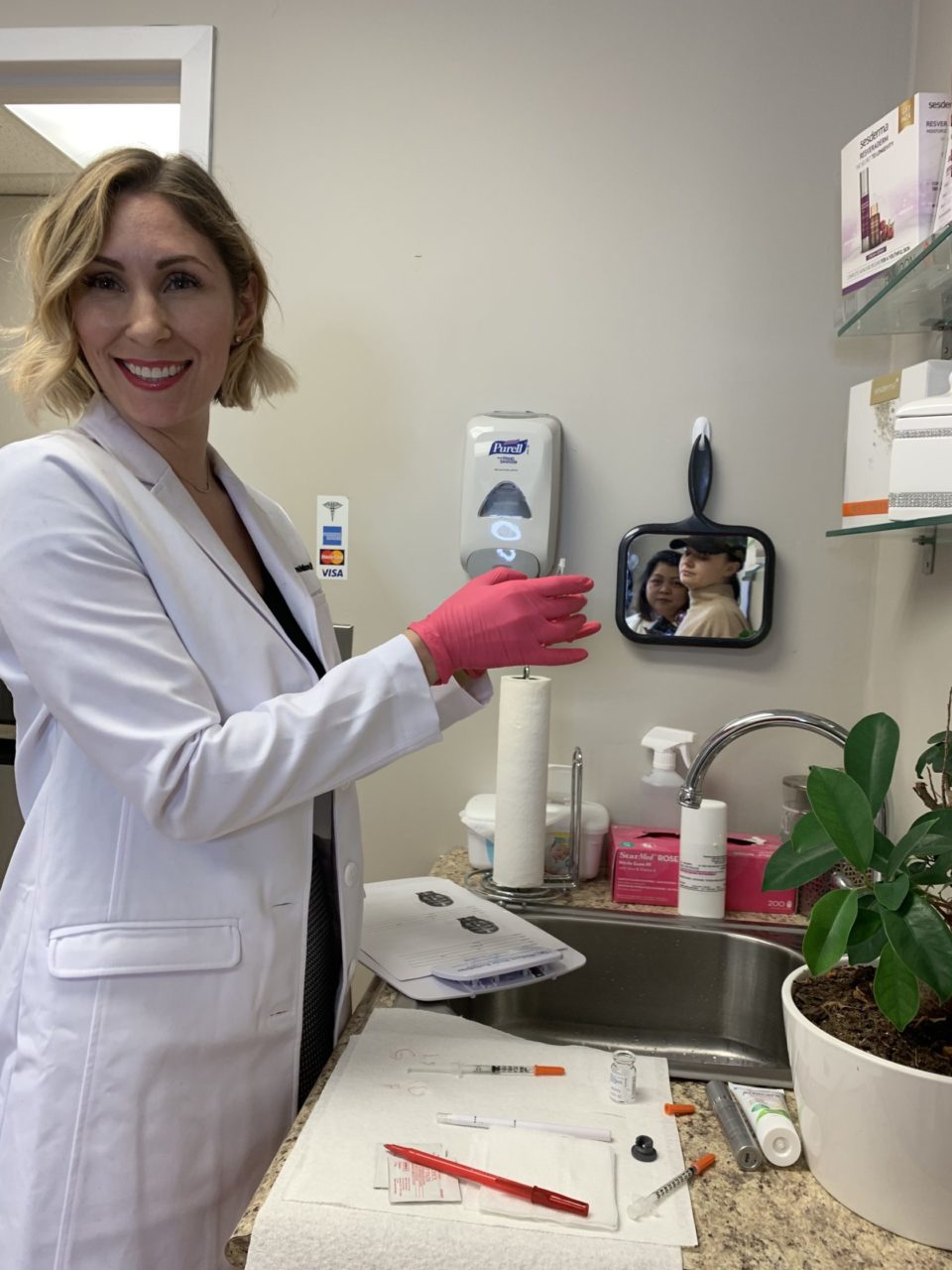 The whole process took around 20 minutes, she asked me what I was looking to do. Then took before photos and marked my forehead where she would administer the injections.
I am sure you're wondering if it hurt….it was like little pinches, really not bad at all! And it went by super fast.
You only see the full effects of the fillers about a week later, and I am super super happy with it. I really do see a difference in my forehead and definetly feel a lot less self conscious about wearing my hair back in a pony tail. Thanks so much Nurse Christina!!
The Lash Gallery – 93 Erie St
The Lash Gallery offers the "Plastic Surgeon Experience" which includes botox, dysport, injectable fillers, and cosmetic consultations.
Better Skin Dermatology – 100 Town Sq Pl, Suit 409
Better Skin Dermatology is located in the Newport area, and they specialize in skin care and injections that might help you improve your skin.
Studio 17 Cosmetics & Wellness – 601 9th St, Hoboken
Studio 17 offers a long list of aesthetic services including Botox and Xeomin. You can check out their prices for different services online and book your appointment on their website.