Not only is March the kickoff to Women's History Month, but yesterday was a day designated toward the cultural, political, economic, and social achievements of women. That is, it's INTERNATIONAL WOMEN'S DAY! In addition to this, today we shed light on #GenderParity for women. The Gender Parity Index is a numerical concept that refers to the equal contribution of women to men in every dimension of life – both public, like resources to education, and private, like household incomes. While this is all very useful, it's even more important to note that at the core of every successful woman is the right attitude! Below, I have 10 daily reminders every woman should keep in mind to manifest her inner Girl Boss not just on International Women's Day, but every day of the year!
---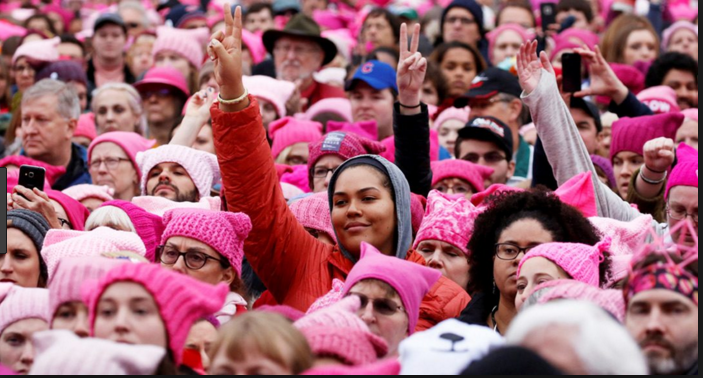 1. Tell Yourself You Are Enough
Challenges, goals, obstacles are just that. You couldn't possibly be prepared for them. Otherwise, there would be no growth. What you can do, however, is through every challenge, goal, or obstacle you come across, tell yourself… You Are Enough! Point. Blank. Period.  
2. Uplift Every Woman Around You
At this point in 2018, we're past the days of this being a competition, right? I think so! We're all in this together and great things happen when women empower other women. Let's play to each other's strengths and learn from each other's weaknesses. Tell your girlfriends you're proud of them even if you feel like they may be better off than you currently are. Tell your female coworker or woman closest to you at work what attributes you admire most about them! Let's continue to uplift one another.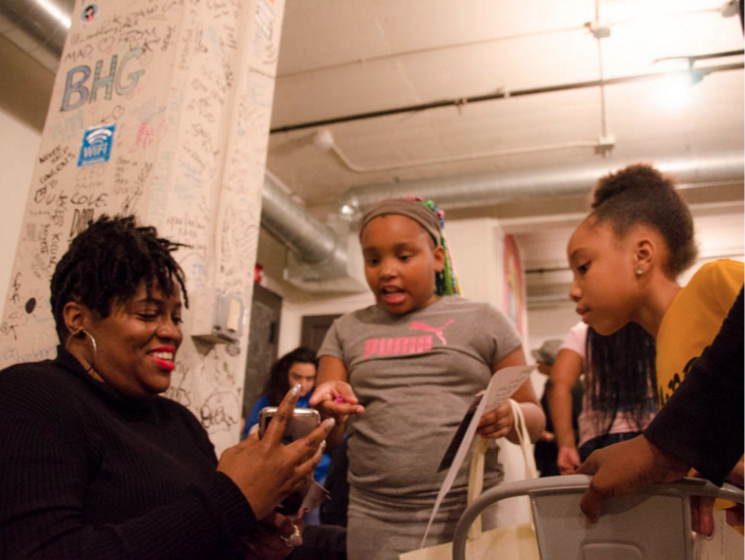 3. Stop All The Comparisons
Comparison is the root of self destruction! It's so easy to look on social media and see thousands of women seemingly doing so much more than you, BUT you are exactly where you need to be. The only woman you should compare yourself to is the woman you were yesterday.
4. Love Your Body The Way It Is.
I'm too fat, I'm too skinny, maybe if I had a little more of that and less of this I'd be more attractive. STOP! I, too, struggle with this but I'm here to say that while having the desire and motivation to change your body is a wonderful thing, so is CONFIDENCE. Be sure to look in at least 1 mirror daily and tell yourself no matter what your body goals are, that today you are content with the skin you're in.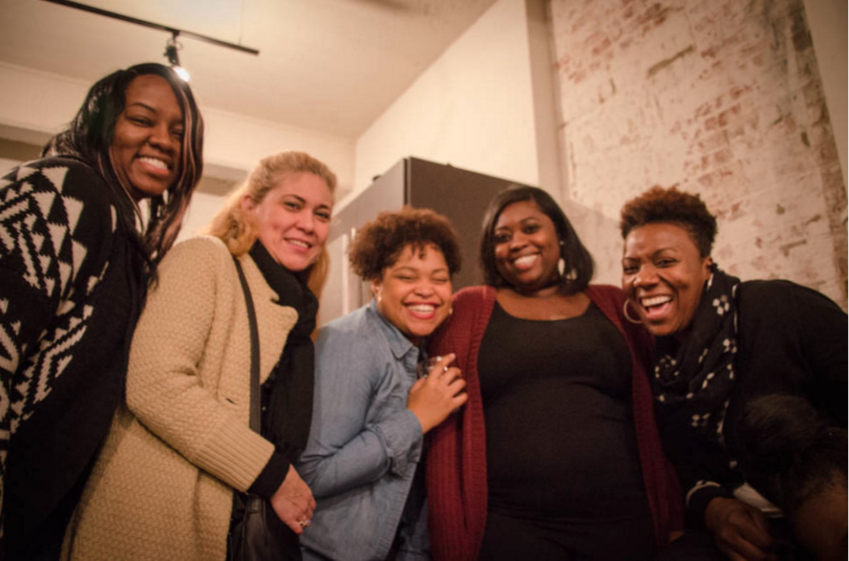 5.  Own Every Single Compliment Given To You. You Deserve it!
It's a bad habit for us women to receive a compliment and then suddenly begin dissecting ourselves. For example, your friend gives you a compliment on how pretty you look today and you respond back by saying how much your hair didn't turn out the way you wanted, etc. We all do it! But manifesting positive energy means that when we receive a compliment, we own that compliment! So next time someone admires something about you, don't draw on what's wrong but simply say thank you and reciprocate the positive energy.
6. Know Your Worth
This may seem cliché, however it couldn't be anymore true. Thinking about asking for a promotion at work? ASK FOR IT! Have an idea to contribute at the team meeting? SAY IT! This goes for relationships, friendships, business, anything! Know your worth… then add tax.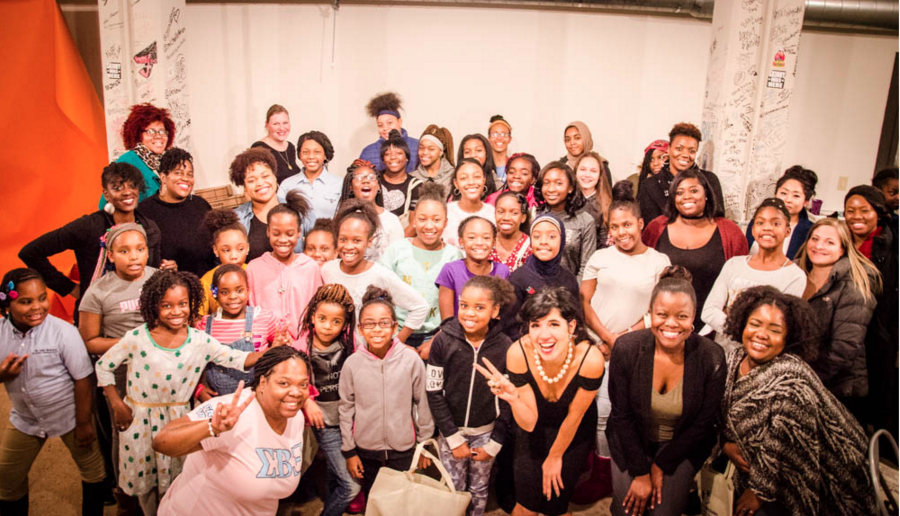 7.  Look In The Mirror And Name Everything You Love About Yourself.
We all look into a mirror at some point every single day. Next time you catch your reflection, name something you love about what you see. It can be something about your face, your outfit, or even your mind. Just remember as women, we are body-shamed and critiqued by outside sources enough – so be kind to yourself.
8.  Write down the things you're proud of yourself for and what you can improve.
As women, we're always telling others how we feel about them but seldom do we tell ourselves how we feel about ourselves. Self-preservation and appreciation is a very real thing. Every so often, be sure to jot down something you did to make yourself proud. On the contrary, write down situations or areas that need improvement. Writing things down means you can always come back to review your notes when you need a little pick me up.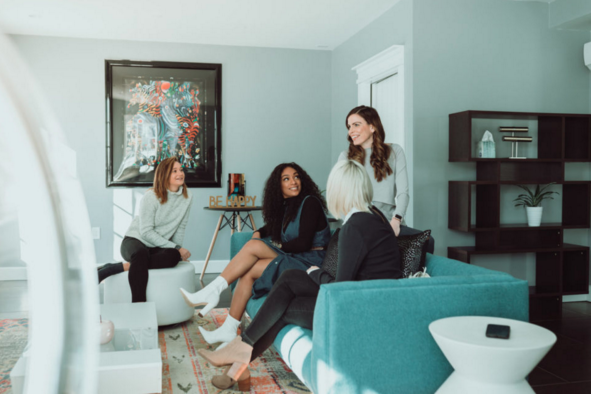 9.  Treat yo'self
This is the one thing I can easily get out of hand with. However, is there really a limit to treating yourself? I mean, no one is going to treat me better than I treat myself correct? So go get that mani-pedi you've been putting off, buy that new purse, or watch that show everyone's been raving about that you haven't watched yet. Just remember the keyword is yo'self!
10. Go Conquer the World.
As a woman, not only are you enough, but you've been given every single tool you need to succeed. Put yourself first and don't forget every day to remind yourself just how valuable you are. As women, don't just wish and want, but DEMAND!
*Drops Mic*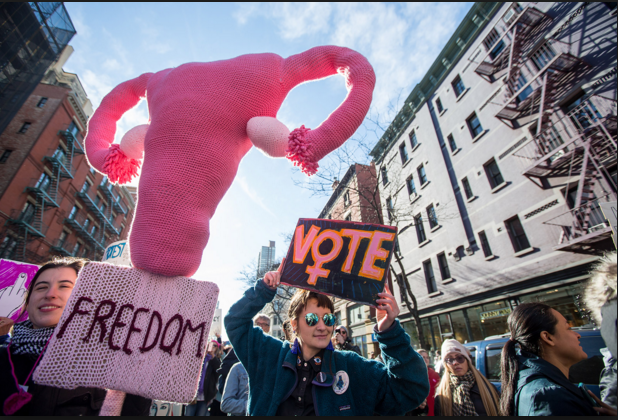 Happy International Women's Day!