Youth mentoring programs serve the purpose of helping children and teens develop into strong and successful individuals through the support of adult mentors. According to previous studies, these programs can be helpful for disadvantaged youth and they are twice as likely to attend college if they have a mentor. In Jersey City, there are plenty of youth mentorship programs offered.
If you know any other programs in the area that can benefit the youth, please let us know for a follow-up article!
Jersey City Youth Works
Local organization Jersey City Youth Works offers the Saturday Jump Start program, which provides free professional development, college preparation, and more workshops for Jersey City youth ages 15 to 24. They also run the Jersey City Summer Internship Program, which offers teens with opportunities to be mentored in order to develop professional skills.
America Needs You
America Needs You provides mentorship and career development for many first-generation college students. They partner with Rutgers University and other schools in northern and central New Jersey to recruit students who can benefit from the program.
Urban League of Hudson County
Urban League of Hudson County focuses on bringing programs and resources to the community in various fields, from education to family counseling. For the youth of the community, they offer a great deal of programs including Employment and Training, Journey to Womanhood. After School Computer Learning, Internship, Externship, Co-Op Opportunities, and more!
They also have a Mentors Program, where youth and volunteers are paired up for at least 6 months to offer youth guidance and support to grow into well-rounded individuals.
Boys & Girls Club of Hudson County
The Boys & Girls Club of Hudson County's mission is to help guide the youth to become productive and responsible individuals. They offer programs for Character & Leadership Development, Education & Career Development, Health & Life Skills, and more. They also have the Best Buy Teen Tech Center for teens, with programs focused on video and music production to graphic design.
Big Brothers Big Sisters
With Big Brothers Big Sisters of Essex, Hudson, and Union Counties, adult volunteers and children/teens are paired together to create a relationship between the individuals as mentors and mentees. Core programs include community-based mentoring, school-based mentoring, and workforce mentoring.
Jersey City Art Exchange
The Jersey City Art Exchange works with local educators, artists, and community leaders to bring an art space to the MLK/Monticello area of Jersey City. They offer free after-school programs for teens throughout the week in order to provide a safe and creative space for teens. You can currently pre-register for the fall, and check out their calendar of after-school events.
Content Creators Academy JC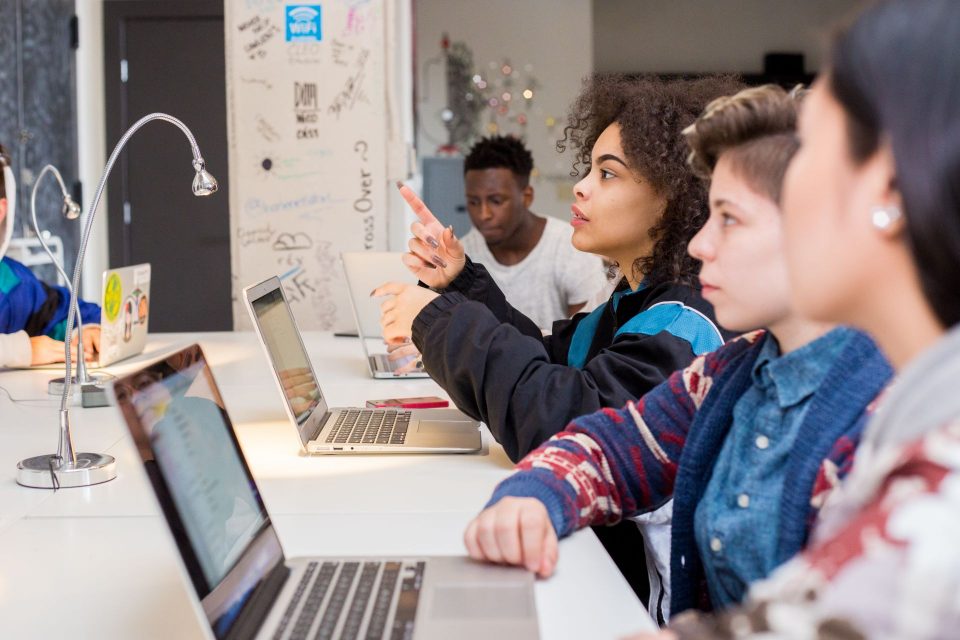 Content Creators Academy JC is a program for youth interested in digital media creation, from graphic design to photography and videography. Resources are provided to teens in order to give them the opportunity to create digital content and learn how to build their own media platforms.