Valentine's Day with children can feel overwhelming because you might not have the opportunity to connect with your partner on this amorous day. There also may be feelings of guilt if you decide not to include the kids on the day's festivities. Not to worry. Here is a list of ideas that include the kids and some that exclude them so you and your significant other can enjoy that elusive alone time together. Enjoy!

Valentine Fun & Family Party in Newport, Jersey City
Feb 14, 5 – 7 PM
88 Town Square Pl, Jersey City
This is a family friendly gathering that is catered to children in providing various activities that are "love" related.  The activities that you can expect are cookie decorating, valentine theme arts and crafts and a magic show to boot.
Valentine's Day Foodie Festival
Feb 14, 6:30 – 11:59 PM
Harborside Atrium, 210 Hudson St, Jersey City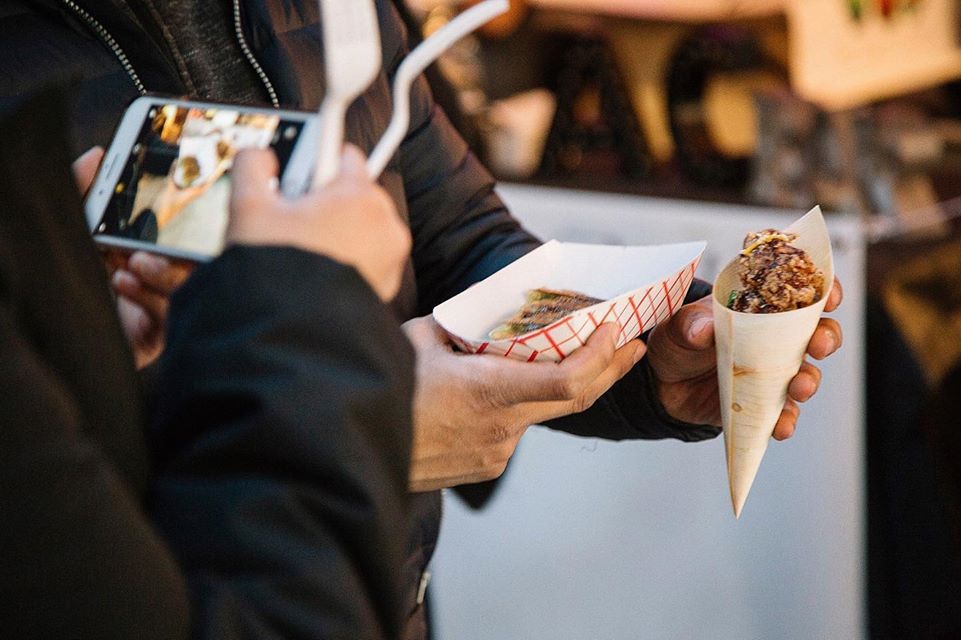 Food, Food and more food! Who doesn't love a foodie festival? Although this is geared towards adults this is still an option of procuring and stocking up on lots of interesting food and bringing it home for the family to enjoy while avoiding the crowds.
Valentine's Day Parent Survival Night
Feb 14, 6 – 9 PM
The Little Gym of Jersey City, 380 Newark Ave, Jersey City
If you're in need of a babysitter so you and your partner can have a few hours of alone time then this is for you. For a nominal fee The little gym will provide pizza, activities, music and dance On Friday, February 14th from 6-9PM. While your kids are partying you and your significant other can have alone time. Also, I can guarantee they'll be ready for bed when picked up which extends your alone time with your boo. More information can be found on the link below:
https://www.thelittlegym.com/jerseycityNJ/more-fun/parents-survival-night
Valentine's Day with Peppa
Feb 8, 10 AM – 12 PM
Hudson's House of Play, 40 Riverwalk Pl, West New York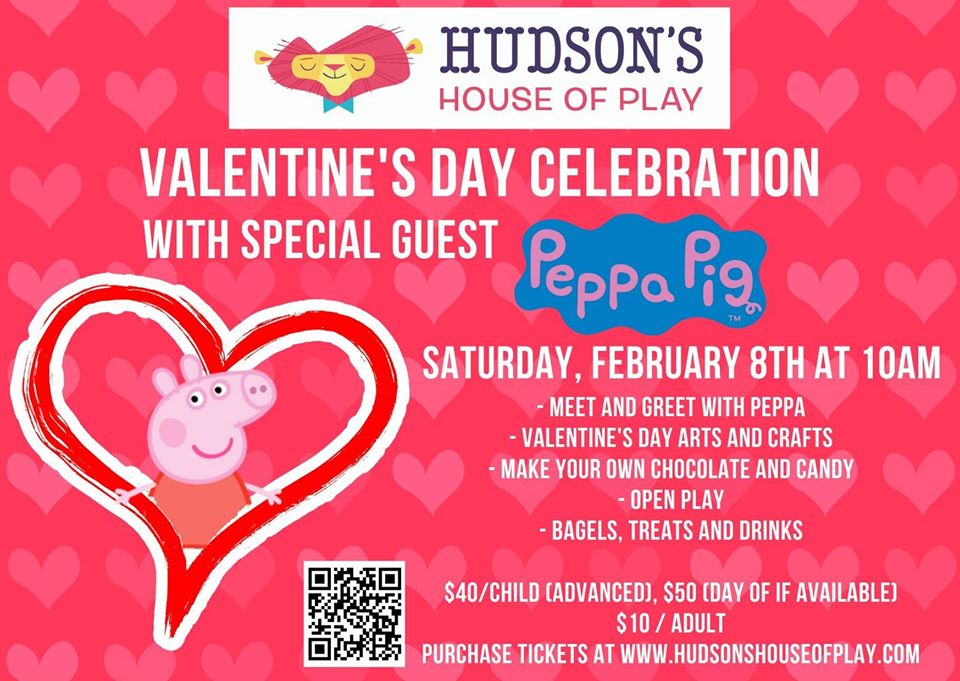 Everyone's favorite pig will make her debut in Hudson County! The Hudson House of Play is welcoming families to celebrate Valentines Day with them by offering arts and crafts, making and decorating chocolate candy while be entertained with special guest, Peppa Pig.
Kids Valentine Craft
Feb 8, 5 – 7 PM
396 Broadway, Bayonne
Our neighbor, Bayonne, is also alluring families with their "Kids valentine arts and crafts" located at Funlot. Here, kids can expect to make gifts and Valentines Day cards which is an essential part of Valentines Day. They can create custom made cards that they can disperse in school with their classmates.