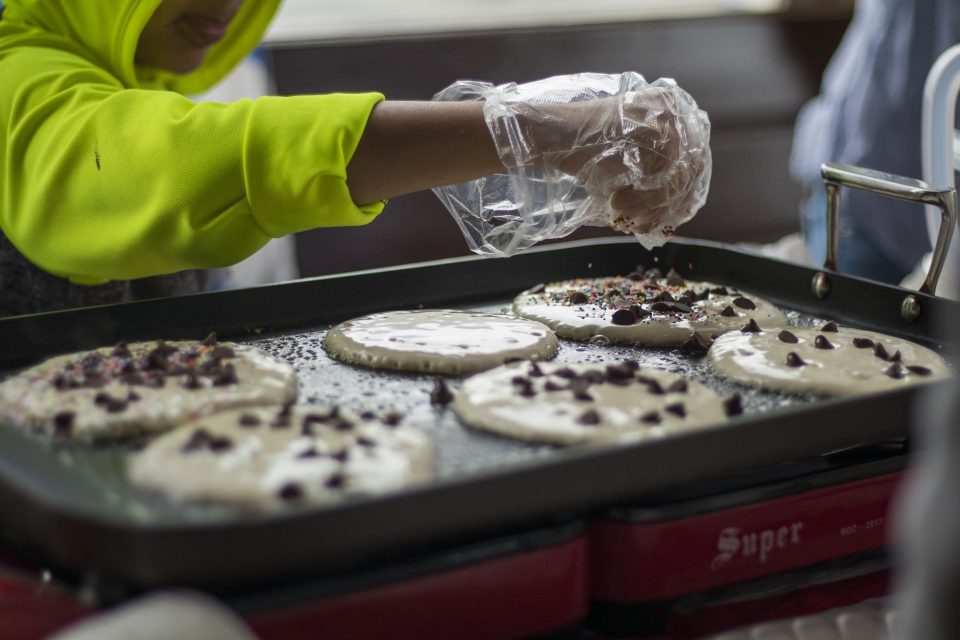 On January 21st, Hudson Montessori had a Pancake Breakfast, Bring Your Parent to School Day, and Maker Mart all in one day. We arrived around 9 AM to Zeppelin Hall to the smell of pancakes being made by the awesome parents who were volunteering. We hung out with parents and kids from different classes. Everyone ate, drank coffee, and had a bunch of fun!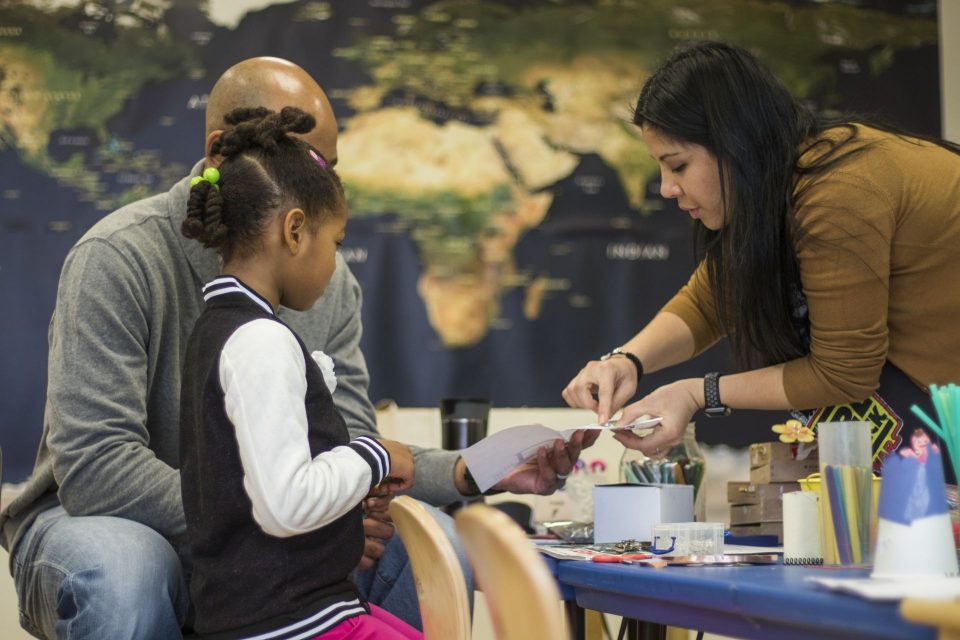 The pancake breakfast went on for the whole morning. In that time, there were also activities happening in various classes. Children were creating pancakes with blueberries as a hands-on activity, and elementary students were making DIY toys as a creative activity while learning paper circuitry and applying some laws of physics.  It was great to see everyone working together to not only have a yummy meal, but also learn and create.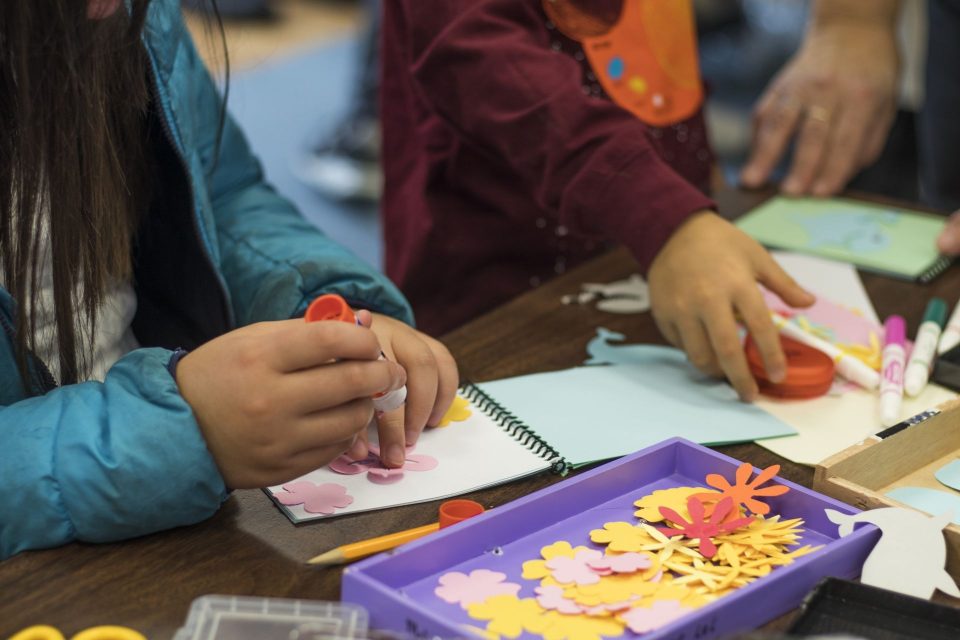 Each parent went to their children's classrooms to learn from their own child.  Their child(ren) has become their teacher.  The goal of their visit was for parents to have an opportunity to witness and see what and how their child learns.  Parents were seated with their children, playing Montessori math-related games as they enjoyed a lovely breakfast. Some students guided their parents through math problems while others showed their parents how they sound out the letters of the alphabet. It was ultimately a fun time for everyone, and I'm glad Hudson Montessori put this all together!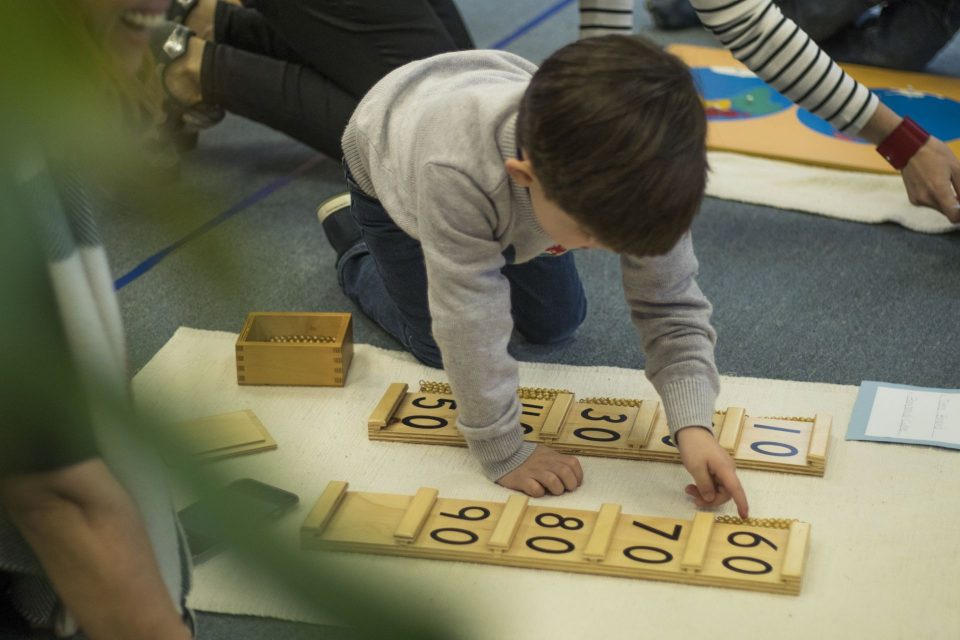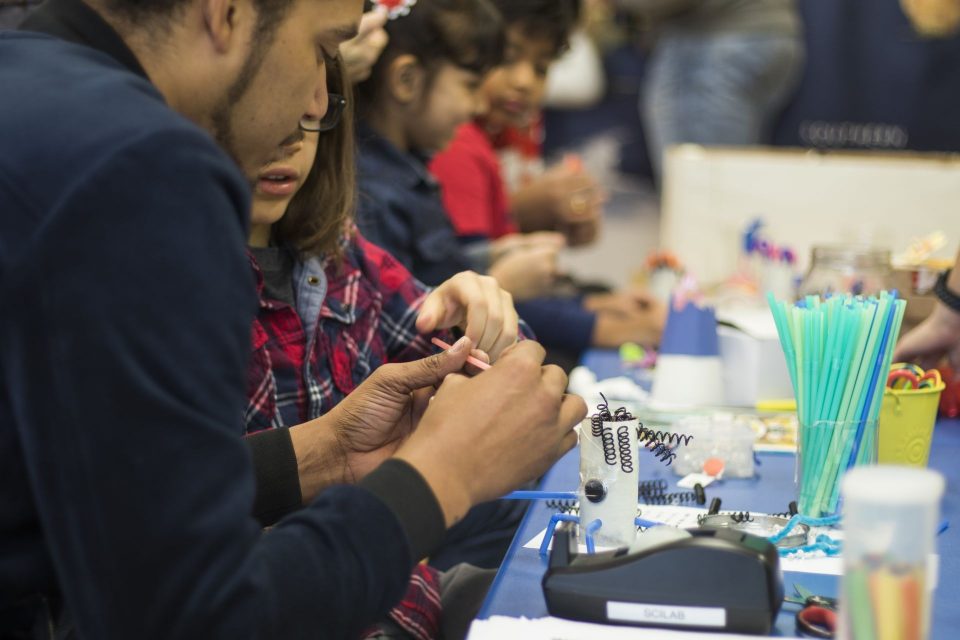 If you're interested in Hudson Montessori, be sure to check them out on Facebook, Instagram, and Twitter!