On October 21, Hudson Montessori School had quite a busy day! Not only did they have their annual Scholastic Book Fair, but they also hosted Great Explorations Day – a launch day for the school's yearlong themed study.  For their Elementary students, they began learning about global explorers and presented what they've learned to an audience of parents.
Elementary grades gathered to sing "California, Here I Come" and "Puttin' On The Ritz" It was a wonderful performance, and it was nice to see so many proud parents get excited as the children sang.
Once the elementary grades finished their performance, the upper grades took their places for a living museum of explorers! In two classrooms, students stood in full costume and character to represent different explorers. Students spoke as the explorers they were impersonating while standing in front of banners they created for their explorer and area of exploration.
In Primary classrooms, children and parents gathered to enjoy some food in a potluck-style meal and worked on activities based on the classroom's biome of study.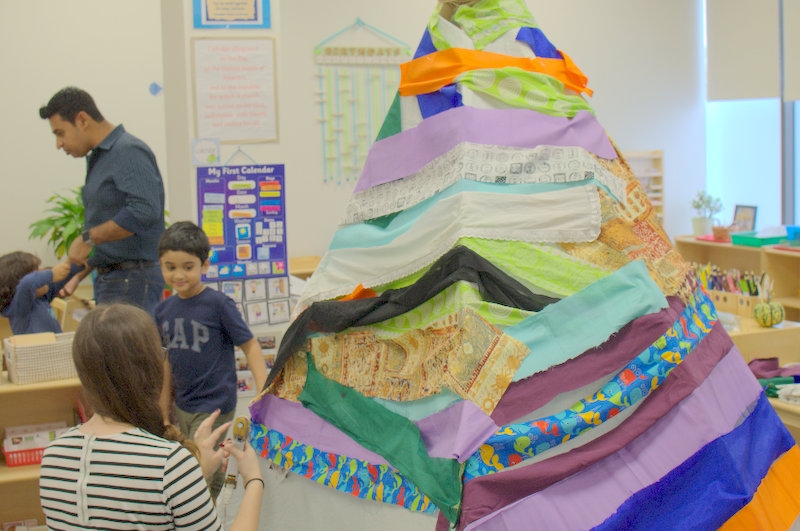 Hudson Montessori School has really nailed down the hands-on incorporation of arts and culture in everyday learning, and it shows! Overall, I'd say Great Explorations Day was a success and a pleasant way to spend a Friday morning.
Check out Hudson Montessori School's student activities on Facebook, Instagram, and their school site.