This Thursday February 22nd marked the State of The City Address for what would be Mayor Fulop's 2nd term.  The Address was held in the council city chambers at City Hall on Montgomery street and was open to the public.   As I entered the Council Chambers conversation flooded the room from wall to wall.  There were whispers of tax dollars, representation in all wards and what would be done about affordable housing amongst other topics.  Here at ChicpeaJc we want to keep you informed.  So in case you were unable to join us at the State of the city address here's what you need to know to stay up to date.
In a very short (roughly 30 minute) speech Fulop lightly spoke on what he intends to do with his second term as the Mayor.  First up was gun control and public safety.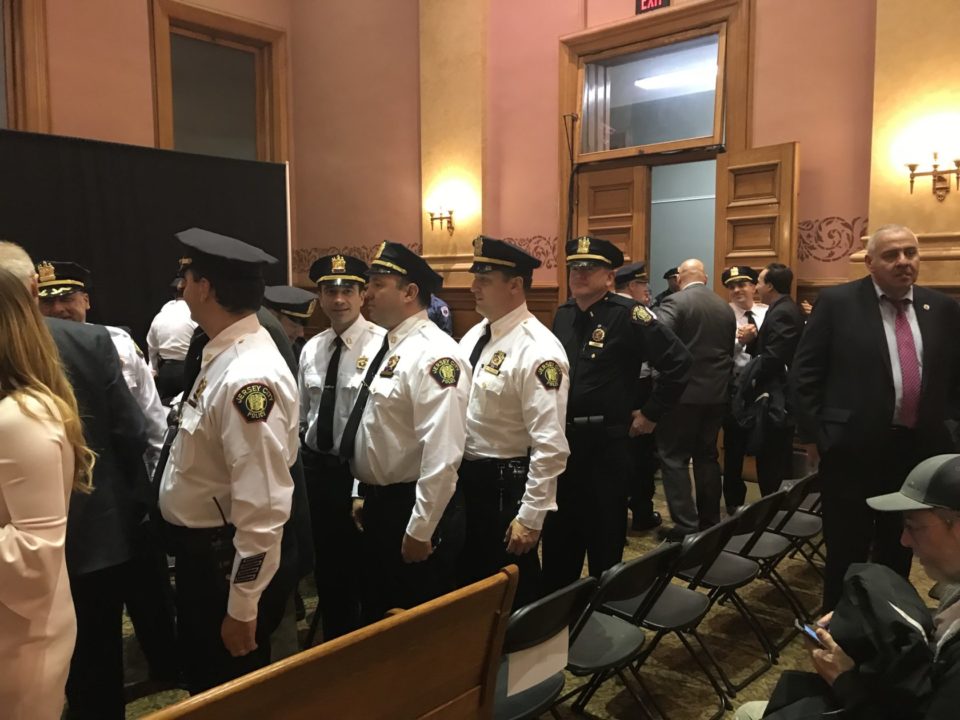 In 2017 The JCPD recovered 315 illegal weapons which marked a 23% increase from 2016.  He has also grown the JCPD to include over 950 officers, making it the largest it has been in over 20 years.  An emphasis on diversity was also a priority as the Mayor explained he wants the police force to be inclusive of the diversity in Jersey city.  Emphasis on increasing public safety as well as ending the off duty police program will continue in 2018.
Next up was the improvement of the cities'  parks, recreation, streets ad sidewalks. Fulop has already mentioned over 670,000.00$ worth of funding will go into improving community spaces and over 2 million will go into improving roads and sidewalks.  With work already started on Leonard Gordon Park, other parks like Audobon near NJCU and Riverview Fisk in the heights can expect a facelift as well.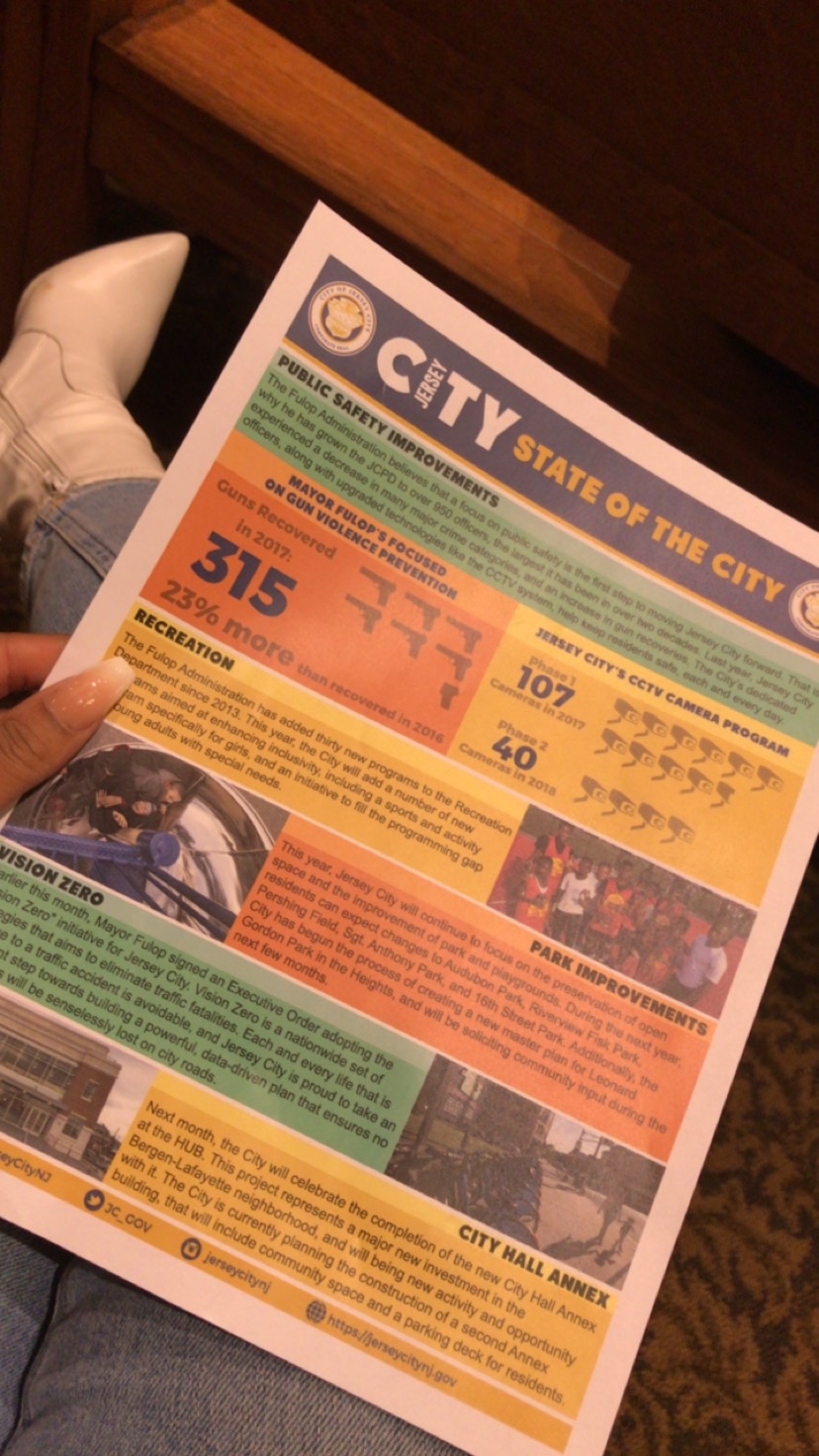 In addition to parks, The Fulop administration has added 30 new programs to the Recreational department since 2013.  The programs are focused on bridging the gaps for young adults with special needs and sports designed specifically for girls.
That's not the only thing getting a facelift.  The City Hall Annex located at the Hub in the Bergen-Lafayette neighborhood is said to be completed by next month.  With it's completion all departments such as affordable housing will be under one roof making way for more efficient and timely work to be done.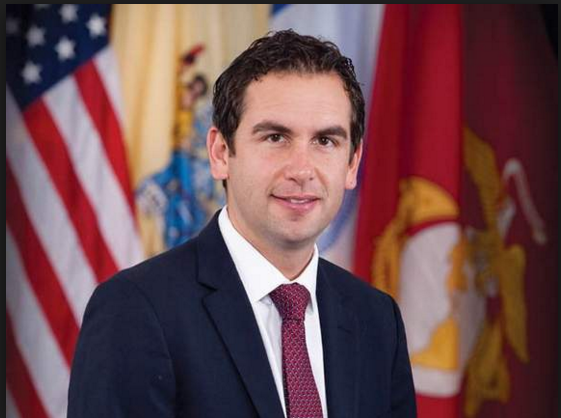 Lastly, The mayor spoke on the cities Tax Evaluation.  As statedin his speech;
"It is not lost on me that the City is also undergoing a tax revaluation which has proven to be extremely difficult for many residents. It is no secret that I opposed this reval every step of the way during the past 4 years, not because I didn't think that balancing taxes was important, but rather, I opposed it because I knew it was going to be tremendously disruptive to long term residents and that we could be caught in a place that could force some residents of their homes"
25 years have passed since the topic of a reval has been discussed leaving no choice but to move forward with a reval.  However The Mayor has assured that the reval will happen in the fairest way possible and access to all of its data will be available online.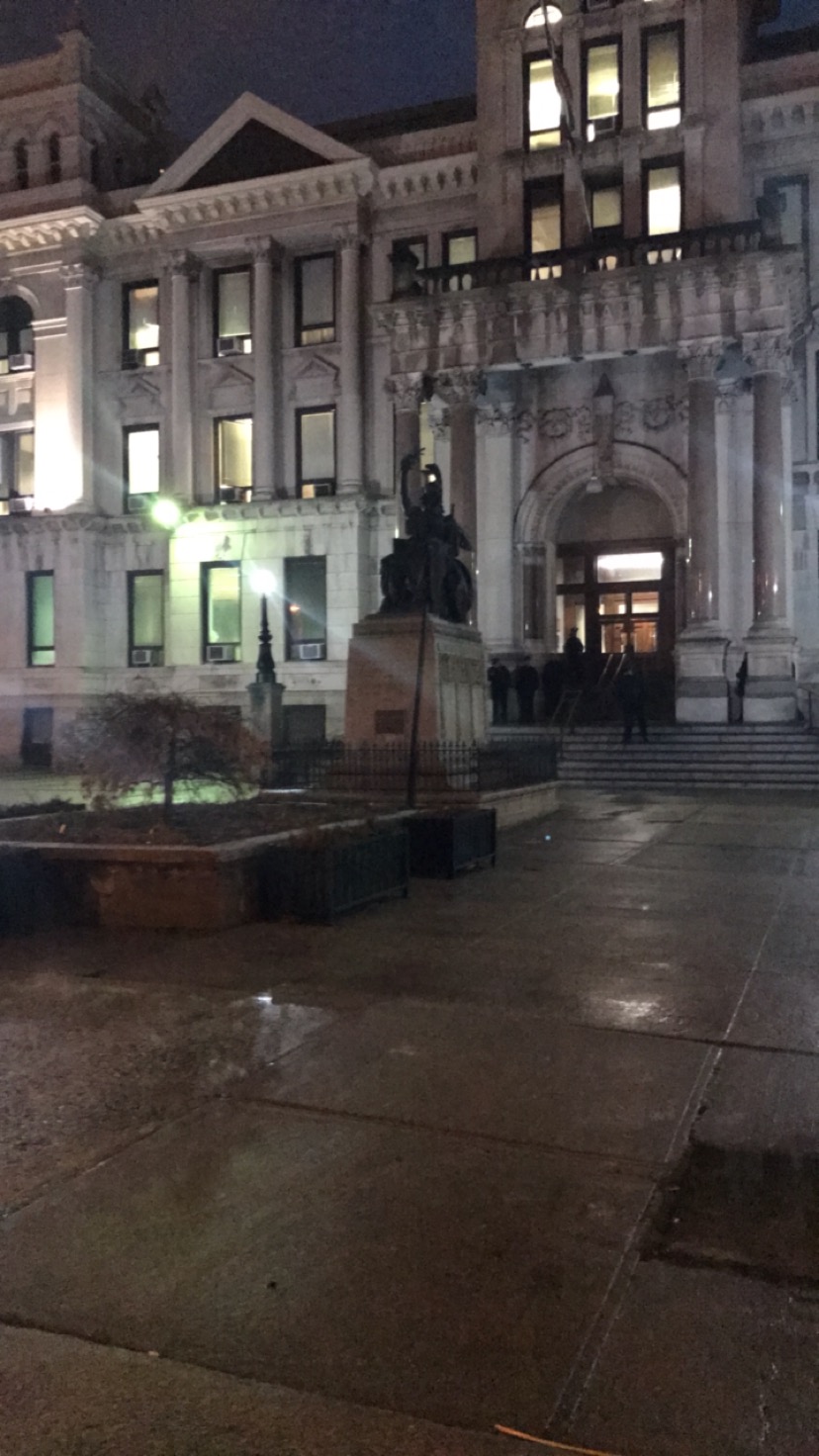 In addition to The State of the City Address, Mayor Fulop will also be hosting State of the Community meetings in each ward of Jersey City.  If you couldn't join us last night, here's your chance to still become involved with your community.
Ward F – February 27th 2018
Mary McLeoud Bethune Center Life Center – 140 Martin Luther King Drive
---
Ward A – March 6th 2018
PS 20 – 239 Ocean Ave
---
Ward C – March 15th 2018
Franklin L williams Middle School – 222 Laidlaw Ave
---
Ward D – March 20th 2018
Ps 28 – 167 Hancock Ave
---
Ward B – March 29th 2018
Coptic Orthodox Church of St Marx – 427 West side ave
---
Ward E – April 4th 2018
Council City Chambers @ City Hall – 280 Grove street