EDIT: This just in, State of NJ shuts down Liberty State Park after legislators fail to meet budget deadlines.
The Freedom and Fireworks festival said to be held at Liberty state park is now pending a new location. It will most likely be moved to Exchange Place.
Stay tuned! As soon as it is announced we will keep you updated!
Statement from the Mayor: "Residents should know that whether NJ shuts down government or it doesn't , our July 4th fireworks, carnival, food vendors, + Kool/The Gang concert is moving forward. It will be just as big. We plan ahead and we always have contingency plans in place. Nobody is stopping us! See you on the 4th of July"
What's the Fourth of July without fireworks? Jersey City is perfect for a great view of the fireworks from the east river. If you're not sure where to go, we've got you covered!  Just remember: wherever you are, show starts at 9:25 pm!
---
1. Surf City
Surf city, surf city, surf city!  One of Jersey City's mega-bars has tons of outdoor seating right on the water, and even has a sand pit! They open their doors at 12pm on the 4th and kids are welcome to play until the fireworks end. No reservations are needed BUT seating is on a first come, first serve basis, so be sure to arrive at a good time to ensure you get the best view.
2. The Lutze Biergarten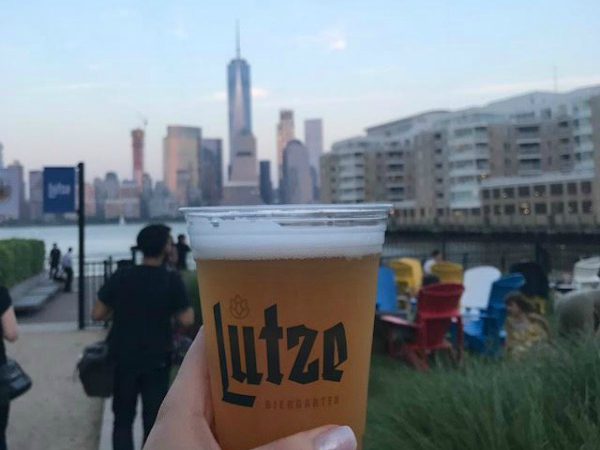 The Lutze Biergarten is right on the Jersey City waterfront and has gorgeous outdoor seating with super clear views of the Hudson River. They are having a weekend full of live music leading up to the Fourth and having a huge Fourth of July party. Lutze is kid-friendly and also pet-friendly, making it the perfect place to bring your dog (or whatever you walk) and enjoying the fireworks. Good German brew, crab cakes, raw oysters, peel and eat shrimp, and many other menu item goodies are available to you! Just show up and enjoy the party.
3. Morris Canal Park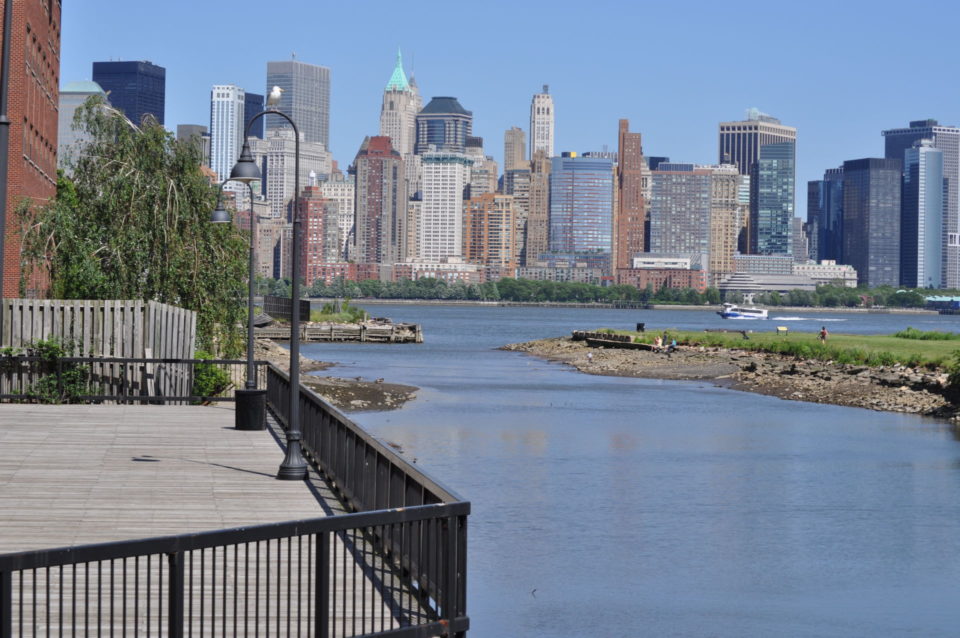 This park is way smaller than Liberty State Park and a lot more intimate. However, the super open space behind the Colgate tower is a beautiful place to watch the fireworks. The NYC skyline is so close, you could almost reach out and touch it. The area is open, so literally no spot is a bad spot to practically feel the fireworks. Just remember to bring a blanket, some lawn chairs, snacks, and beverages to keep you hydrated!
4. Exchange Place
Exchange Place is a great place to watch the fireworks in Jersey City.  Situated in the heart of Jersey City's financial district, Exchange Place offers great views and is super easy to get to via the HBLR – just hop off at the Exchange Place stop! Seating may be a bit tricky to find and the wooden planks aren't so "blanket/sheet" friendly, so be prepared to do a lot of standing.
5. Midnight Market – Jersey City Fireworks Cruise
Experience Macy's annual firework display light up the sky directly from the water. The Midnight Market in Jersey City is hosting a 4-hour long fireworks cruise. Ticket prices are a bit expensive, however the cruise is all inclusive and includes liquor, food, and a stunning view of the show. The cruise departs from Lincoln Harbor Marina in Weehawken and is easy to get to via the HBLR from Jersey City. This is a 21+ event and tickets can be purchased at purplepass.com
6. A Friend's Rooftop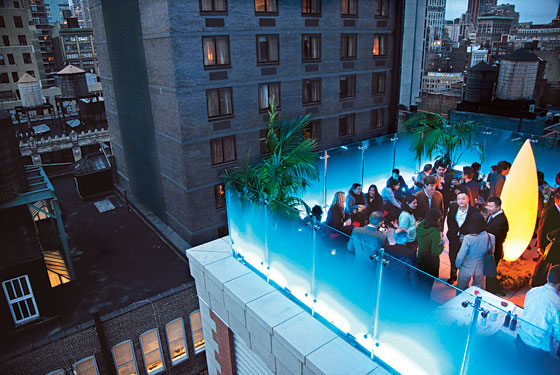 Last but not least if you've got some bad and boujie, fancy schmancy friends at your disposal, you could always head up to one of their rooftops to see the show. The Beacon offers great views of the show, as well as other apartment complexes in Jersey City.