Catch up with some of the news you might've missed this week!
---
1. Man in connection to Lincoln Park murder arrested
The man accused of raping and killing Carolina Cano, the woman found strangled and dead at Lincoln Park, has been arrested.
2. Karamo Brown speaking at HCCC Lecture Series
Author and TV personality Karamo Brown will be the speaker at Hudson County Community College's Lecture Series session on April 10th.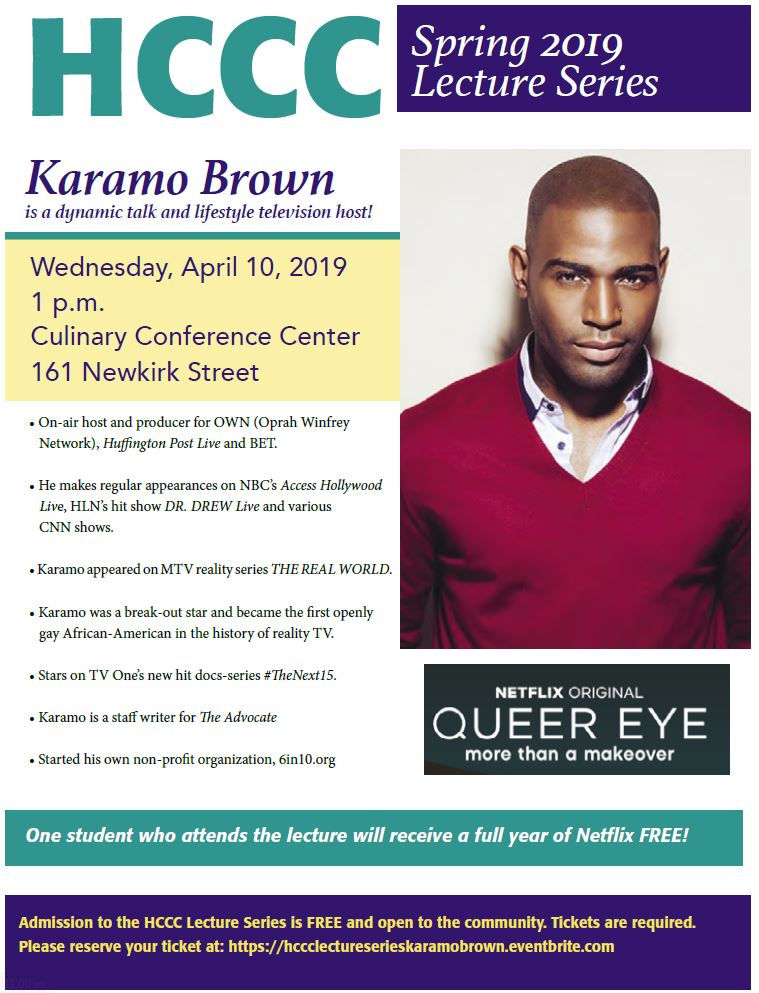 3. The OAK renamed to Sam AM on Pine
The OAK on Pine is now renamed Sam AM on Pine and will feature Sam AM's brunch menu along with the OAK's dinner menu Wednesdays through Sundays.
4. Jersey City to Conduct a Bus Rapid Transit Feasibility Study
A Bus Rapid Transit (BRT) system would be a cost-effective transit system offering continuous bus service in the City. The BRT study will explore innovative mobility options that offer fast, frequent and reliable transit service to the community.
5. KAWS unveils inflatable art piece at Hong Kong's Arts Month
Brian Donnelly aka KAWS created a 121 ft long inflatable art piece to stay afloat in Victoria Harbour for Hong Kong's Arts month.
6. JCPD busts multi-million dollar shoplifting ring after year-long investigation
After 14 months, eleven people were arrested in connection with organized retail theft throughout New Jersey and New York.
7. Jersey City places a chalkboard installation in front of City Hall for the 2020 Census
With a countdown to the 2020 census starting, the City put up a chalkboard installation for residents to fill in the blank " I Count Because…"
8. Suspects arrested for murder of Jayden Fondeur
The mother of Jayden Fondeur, a Ferris High School student who was killed in September, learned that the cops caught suspects in the drive-by shooting that led to her son's death. Three individuals were arrested. 
9. Mayor Fulop proposed the idea of a border tax in response to NY's commuter tax
NYC proposed congestion pricing that would cause NJ residents to pay more going into New York while NYC residents are exempt from the tax. Fulop thinks if they can do it, why don't we do the same?
All NJ residents should be concerned about the NYC congestion pricing proposal. Curtailing cars overall is a good thing for NYC but Trenton/Port Authority have no concrete plans to invest/improve PATH or @NJTRANSIT for more ridership. https://t.co/stMXAmR5g2

— Steven Fulop (@StevenFulop) April 1, 2019
10. $595M proposed Jersey City budget comes with 2% tax hike
NJ.com reported that the proposed budget could come with a 2% municipal tax hike. The budget includes a reduction to the city's health care costs and spending increases on pensions, salaries, and debt service.