They say April showers bring May flowers… well, in this case they are bringing a whole lot of amazing events that provide great ways to give back in and around Jersey City and Hudson County this month! Between plenty of nature events, a brand new food pantry, and an event just for our seniors, there are so many ways to make an impact in our community in May!
May 4: Berry Lane Park planting

The Friends of Berry Lane Park and the Jersey City Development Agency are hosting a planting event on May 4 from 10a-2p at Berry Lane Park (1000 Garfield Avenue). Bring your gardening gloves for planting around the park, in addition to the opportunity to make a planting in honor of a loved one.
If you'd like to participate, confirm your attendance by contacting the Friends of Berry Lane Park at 862-452-2048 or 201-303-7886.
May 4: BioBlitz by Greener JC
Greener JC is hosting a BioBlitz around Jersey City and needs your help! If you're like me, you're probably wondering, What is a BioBlitz??! According to GreenerJC, a BioBlitz is a communal event where community scientists record as many species of plant and animal life as possible in a designated place and time. All members of the public are invited to join and become community scientists. The BioBlitz will engage residents to explore their local green spaces and see that Jersey City is not just a great place for people, but for local biodiversity as well. Importantly, this initiative will provide data on the biodiversity within our city's limits.
As of now, teams will be meeting at:
9am: Arlington Park

11am: Van Vorst Park

1:30pm: Canco Park
To host a walk or participate, please visit https://greenerjc.org/jersey-city-bioblitz.
May 4: Plant Swap @ Square 1 Community Eatery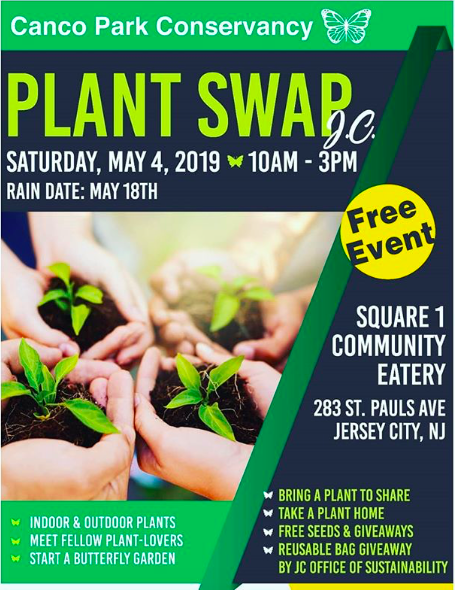 Also on May 4, Canco Park Conservancy is hosting a Plant Swap from 10am-3pm at Square 1 Community Eatery (283 St Paul's Ave). Meet fellow plant lovers, bring a plant to share, and bring a plant home! There will be a free seeds and giveaways, in addition to a reusable bag giveaway by the JC Office of Sustainability!
To learn more, please visit https://www.cancoparkconservancy.org/events.
May 10: AngelaCARES Food Pantry Grand Opening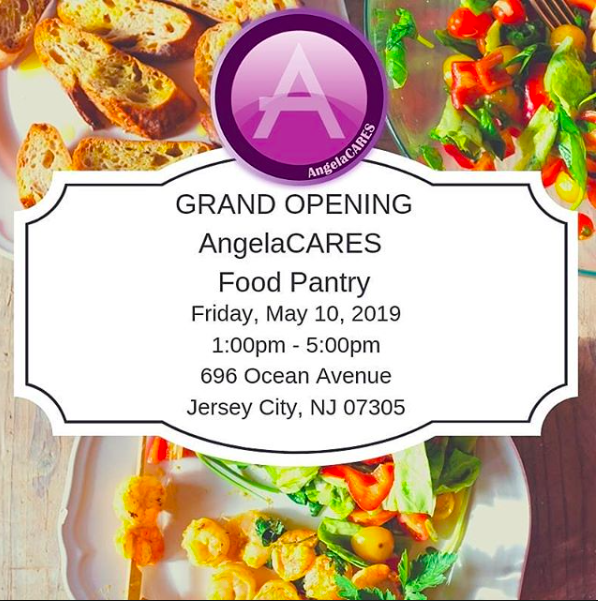 AngelaCARES will hold the official opening of their first Food Pantry on May 10 from 1-5pm! Located at 696 Ocean Ave, the food pantry is a way to help parents, seniors, children and adults get food, eat a balanced meal at home and combat hunger.
The organization will have a special presentation to those who have helped make the food pantry a reality. Come out and support the food pantry and all the incredible work AngelaCARES does in our community.
More info on the grand opening can be found here: https://www.eventbrite.com/e/angelacares-food-pantry-grand-opening-tickets-60710497733
May 11: American Cancer Fund 5K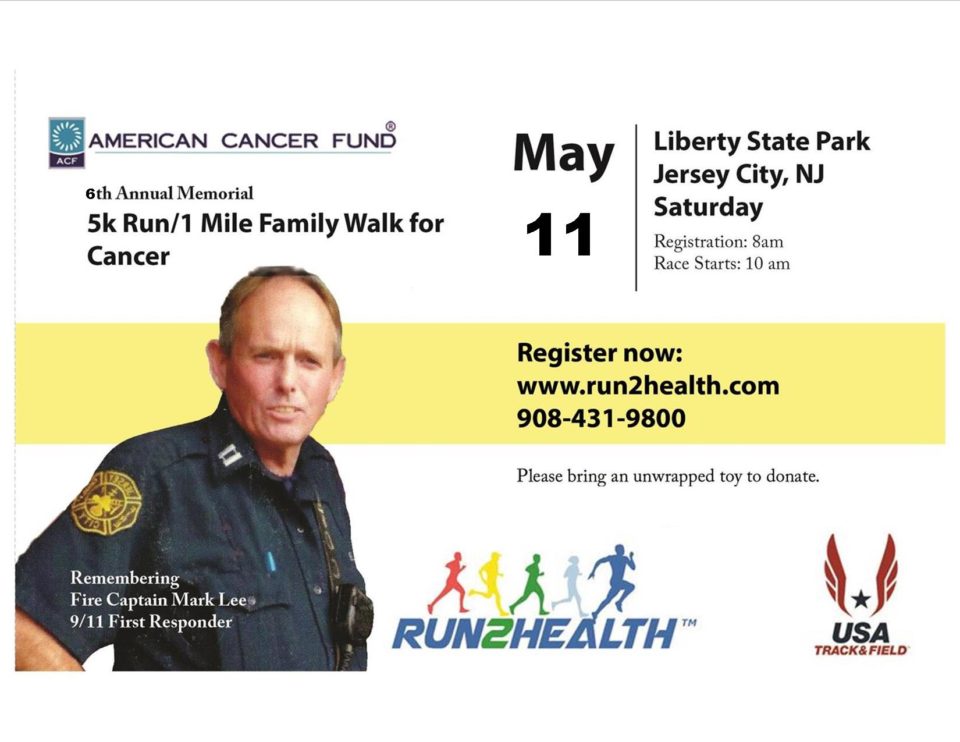 On May 11th,  the American Cancer Fund is hosting their 6th annual Memorial 5k Run and 1-Mile Walk at Liberty State Park in honor of Mark Lee, former fire captain for Jersey City, who passed away from cancer. The group is in need of volunteers to help with the race, from 7:30am to 2pm.
Volunteers can sign up by using this link: https://www.volunteermatch.org/search/opp3085564.jsp to find out more.
May 17: #HudsonGives Day of Giving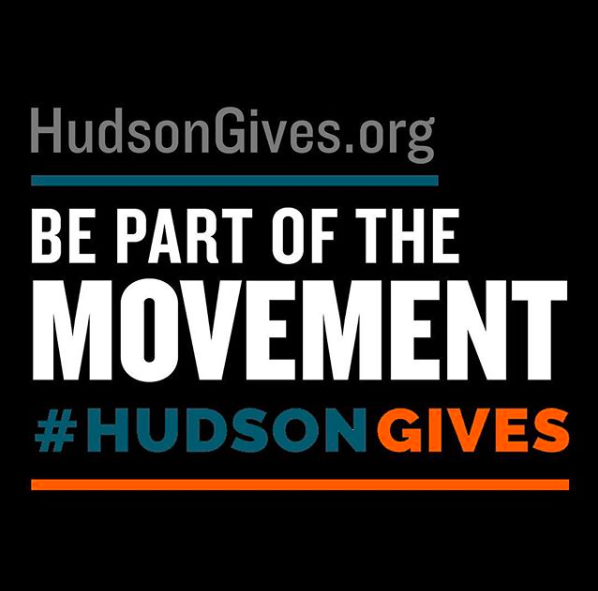 Mark your calendars: #HudsonGives is a 24-hour, online giving day just for Hudson County! The all-day giving event provides local nonprofits the opportunity to gain exposure to, and build relationships with, new donors all around Hudson County. 100% of all donations are tax-deductible for donors.
Dozens and dozens of local non-profits are registered already- the full list is worth checking out to see all the incredible work taking place around the county!
For more information and to donate, please visit https://www.hudsongives.org
May 20: Golf Fore Our Veterans (Morristown) for United Way of Hudson County  & CarePoint Foundation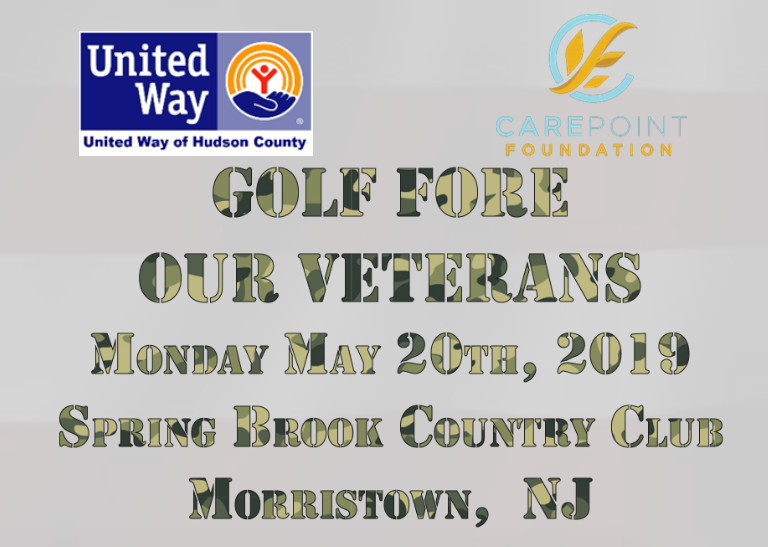 The United Way of Hudson County and the CarePoint Foundation are hosting a golf tournament to support homeless veterans on May 20th at the Spring Brook Country Club in Morristown. Proceeds from the tournament help support the United Way and CarePoint in providing housing for homeless veterans with an on-site caseworker who tends to their needs.
Aside from the typical 18 holes, there will also be contests for Longest Drive, Closest to the Pin, Hole in One and Beat the Pro, in addition to raffles, an auction and more.
For more information including registration, donation and sponsorship opps, please visit http://www.liveunitedhudson.org/Main/index.php/event/golf2019/.
May 24: AngelaCARES Senior Prom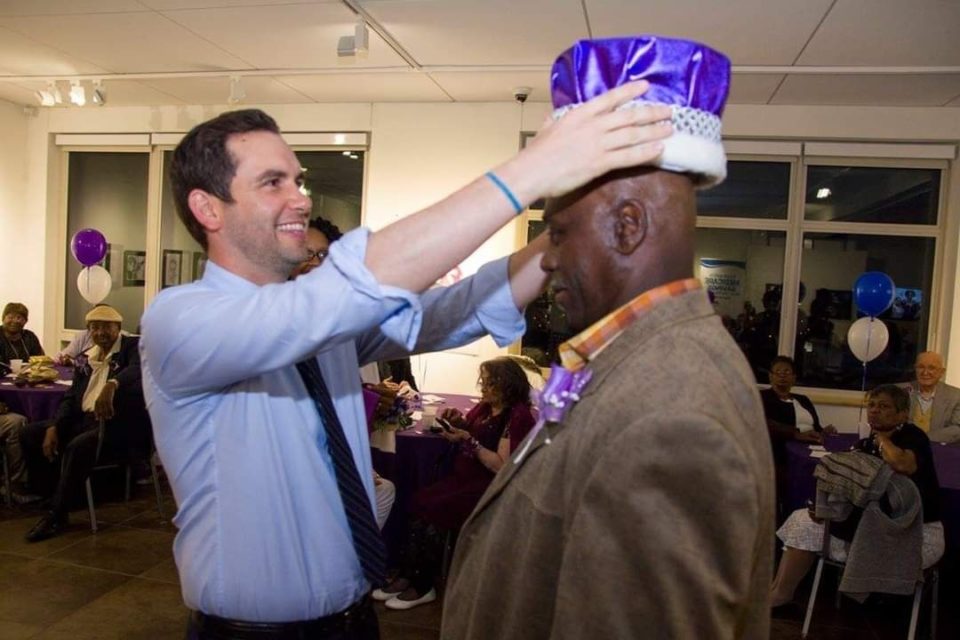 You thought AngelaCARES was done with amazing events in May?? The organization is back with their 8th Annual Senior Citizen Prom on May 24th from 6-10pm at the Saint Peter's University Mac Mahon Student Union Building (47 Glenwood Ave).
As was reported on ChicpeaJC earlier, The Senior Citizen Prom is an opportunity for the community's seniors to get out of the house, socialize with others, and enjoy themselves with music and dancing. 400 seniors are encouraged to have fun and meet other seniors in the community, and you can sponsor a senior to attend! 
A sponsorship costs $40, and provides a senior with the opportunity to attend. To sponsor a senior, please visit: https://www.gofundme.com/senior-prom-sponsor-a-senior-citizen
That wraps it up for April! There are also plenty more ongoing opportunities featured in previous roundups by Jersey City Volunteers on ChicpeaJC, including:
Food Pantries
JC Food Not Bombs

 – free food distribution every Sunday in JSQ

St. John's Food Pantry

 – Every second Saturday 10-12:30p

The Sharing Place at St. Paul's Lutheran Church

 – last two Saturdays of every month 8a-12p

Hudson County Community College Food Pantry –

Mondays and Wednesdays, 11a-7p, Fridays 11a-5p, open to all members of the HCCC community, including students and faculty
Animal Shelters & Fostering
Jersey Cats

 – ongoing foster needs

See Spot Rescued

 – ongoing fostering needs

Liberty Humane Society –

ongoing fostering and volunteer needs
Environmental/Conservation
Historic JC & Harsimus Cemetery – 

ongoing volunteer needs

Gardening at Liberty State Park 

– every Saturday, 9a-12p

Jersey City Reservoir #3 – 

ongoing volunteer needs – especially for Sunday greeters to keep the park open!
Women & Children Support
Angela Cares

 – ongoing volunteer needs

Dress for Success Hudson County

 – ongoing volunteer and donation needs

Deliverance Children's Ministry – 

ongoing volunteer and donation needs

The Nurturing Place / York Street Project 

– ongoing volunteer and donation needs, especially Monday-Friday from 8a-2p

Family Promise Hudson County

 – ongoing volunteer needs
Other Ongoing Volunteer/Donations
Welcome Home Jersey City 

– Weekly Fun Clubs for refugee/asylee families three Thursdays/month

NJ Shares 

– ongoing donations to help residents with energy/utility assistance

Jersey City Medical Center

 – ongoing volunteer needs
If you ever have a question about a volunteer opp listed, want to know more about ways to give back, or want to let us know about an upcoming charitable event, please contact us at @jcvolunteers on Instagram or shoot Mallory a note at info@jcvolunteers.org!