Catch up with news of the week!
---
270+ Jersey City teachers got layoff notices this week
Over 270 non-tenured public school teachers received layoff notices this week. While it's not completely certain they will be laid off, they were notified of the possibility while the board tries to finalize the budget. This is suspected to be the first of many more layoffs, as the new budget includes the proposal of cutting 710 staff and administrative positions. The board is hoping the payroll tax would help reduce the amount of layoffs.
Mayor Fulop sent out a message this afternoon regarding budget cut concerns, including the following statement:
Today, the Jersey City school system is facing major budgetary challenges. It is important to note that municipal government has limited direct input over schools, as there is an entirely separate elected body that is responsible for school oversight. Even with that in mind, it is difficult to put blame on them for the challenges our schools face. Jersey City schools were under a State takeover for the last 30 years, which means Trenton politicians – not Jersey City residents – had the final say. Furthermore, previous administrations may have not been focused on fiscal policies that protected the schools but in fairness, those administrations were operating within the guidelines given by Trenton to stimulate economic growth and act as the financial engine for NJ.
Despite all of those facts, the Board of Education, the City Council and I are committed to working together to solve our problems in a long-term, sustainable way. We are working cooperatively to find solutions that are fair to taxpayers and avoids this predicament from happening again.
So, what have we done to help so far?
Our administration has paid more into the school's tax levy than at any other point in the City's history. We will continue this again this year with adding an additional $11.6 million.
The City has stopped the historical practice of long term tax abatements for market rate housing. This was a Jersey City practice for decades that we committed to phase out in a responsible way and we have done that. At this point, the city hasn't granted any tax abatements for years.
The City instituted a payroll tax on corporations that employ non-Jersey City residents. Through this, the City will be able to cover the $13.7 million reduction in adjustment aid from Trenton. This is the legal maximum that the City can cover directly and we certified with the Board of Education that we will be able to achieve this.
We have worked with the Board of Education on shared service agreements, from security, to garbage collection, to recreation, alleviating $5 million from the school system's budget this year.
What is our long term plan?
We regularly meet with Board of Education members to discuss where we can find more shared services to help the budget.
We have created a road map over several years to raise the levy in a responsible way. This plan would minimally impact the taxpayer and provide a long-term solution to close the systemic budget gap.
The Board of Education has entered into long term contracts with teachers to have visibility and predictability into our budgets.
Jersey City Lifts Chain Store Ban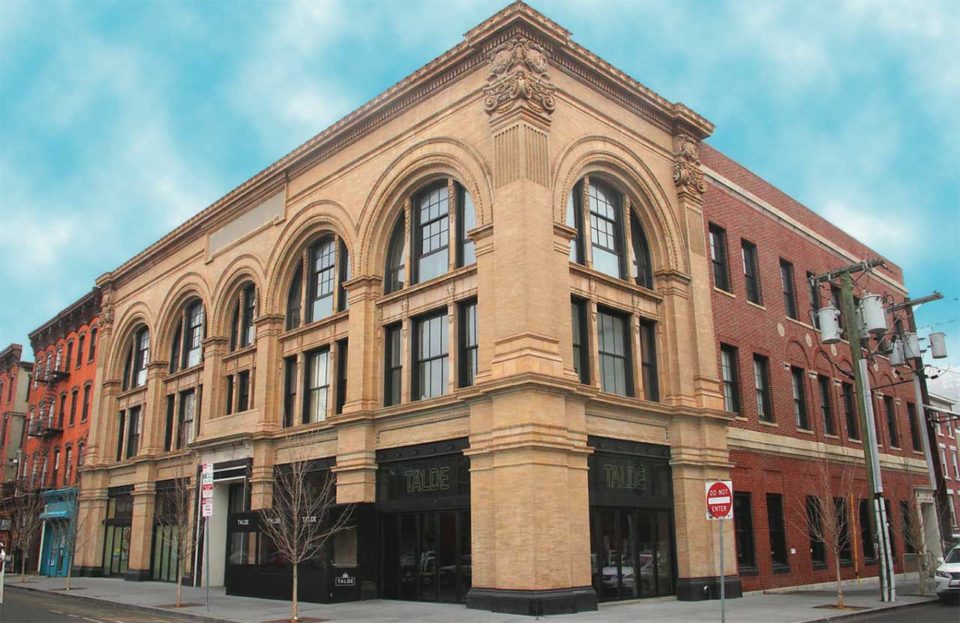 The vote passed 7-2. The city council is aware of the concern for small businesses and agreed to lift the chain store ban from a legal perspective. The ban wasn't working effectively – as we see with the Krispy Kreme and CVS locations downtown. The council was in favor of repealing the ban with a 7-2 vote. Those against it were councilmen Lavarro and Robinson. Robinson was most vocal about keeping bill in place for small businesses.
The concern for small businesses is real and valid, and the city recognizes the need to focus on small businesses. The chain store ban, however, was not working, as we can see with the recent additions of Krispy Kreme and CVS to the area, which the ban should've prevented. There is hope for a legally defensible version, as the decision to repeal was from more of a legal perspective. Something would have to be developed to work better, and the council encourages the community to reach out with concerns.
Mira Prinz-Arey said of the decision:
When the legislation was first put in place to ban some of the big box stores from small business corridors, I thought that was a really good idea. When you're in a city like Jersey City, our commercial corridors and small businesses are the heart and soul of it. Living in Manhattan previously, I saw what happened when big boxes came in and they were really the only businesses who were also able to afford the rent. It drove people out and people had to leave the city because they lost their livelihood. I thought it was unfortunate that it was challenged in court, but I also want to make sure we protect the city, as well. So while I'm not very happy it went away, I think it's important to know that we are still advocating for small businesses and want to give them the tools they need to support themselves so they can maintain their business.
I think that it's important for small businesses to understand that the city has a lot of tools that can help them, and so does the county. There's Economic Development Corporations to advocate for them. Reach out to us if you have concerns, if you want to talk ways we can protect you and protect our commercial corridors, we'll happily do it. That's one of the reasons why we wanted to institute a Special Improvement District along West Side Ave. Development is coming our way, new buildings are coming up, and there may be a situation where a big box wants to come into that business. Small businesses know they have strength in their collective organization and an advocate in me and the Director of the Special Improvement District.
Shipping container village being built on MLK
$1 million Powerball ticket sold in Jersey City
A $1 million Powerball ticket was sold at Gary's Sweet Shoppe this weekend. This is one of two Powerball winners, the other in Florida.
Head-on collision on Paterson Plank Road, 1 dead
North Bergen resident Adriana Riano was involved in a head-on collision while driving on Paterson Plank Road on Sunday. Jonathan Ortiz-Guananga, the other driver, is in critical condition.
New vegan spot coming to Jersey City
Second phase of the University Place project celebrated with ceremonial groundbreaking
Several years ago the development/growth in #JerseyCity was only on the waterfront/downtown. We worked hard and have successfully changed that dynamic. We have been able to attract meaningful investments to all parts of #JerseyCity and we are very proud of that https://t.co/q7VKj8PiKE

— Steven Fulop (@StevenFulop) May 9, 2019
NJIT expands data science programs to Jersey City
Starting Fall 2019, the Ying Wu College of Computing (YWCC) will offer part-time and full-time graduate-level programs at 101 Hudson Street.
Mayor Fulop Signs Executive Order Creating a Violence Prevention Task Force
Mayor Fulop and the Department of Health and Human Services announced an executive order establishing a multi-disciplinary Violence Prevention Task Force to lead a planning effort to establish an Action Plan to reduce violence-caused injuries and deaths in Jersey City.
Jersey City Extends Firefighters' Contract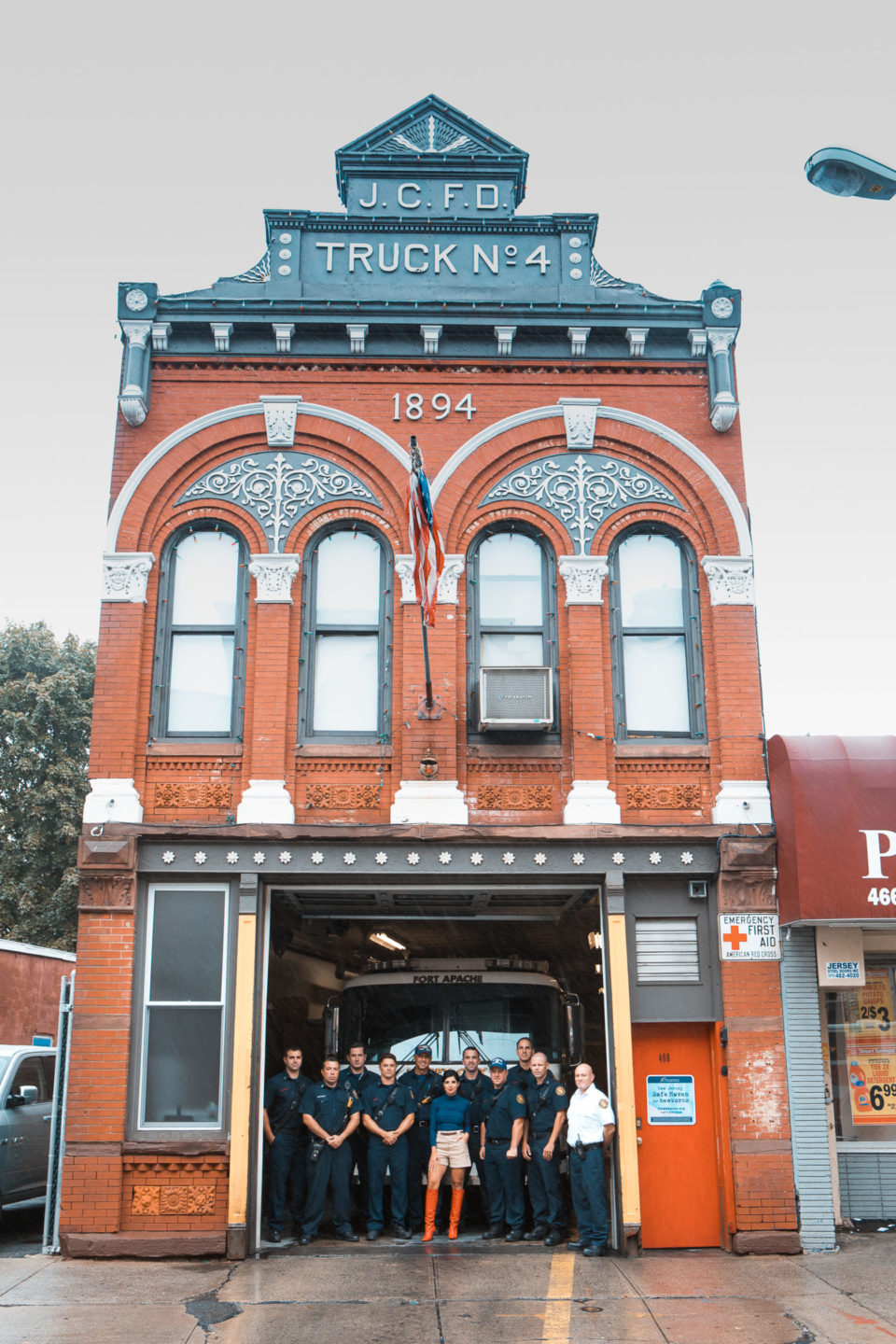 Working with IAFF Local 1066 for the betterment of the city, the current contract for firefighters will be extended through 2024 and ensures all 26 firehouses in Jersey City are efficiently staffed and operating 24 hours a day, 365 days a year.