I wrote this blog post almost a year ago. It's been sitting in our drafts folder ever since… I guess you could say it took time for me to have the courage to post this article.
But…The truth shall set you free.
I've been writing about Jersey City for the last three plus years. I've been painting it as a place filled with sunshine and rainbows, with "awesome" places to eat, "awesome" stylish peeps, a burgeoning social scene, an amazing city to raise your families, super fun events, etc. If you aren't from Jersey City and you read my blog, you would think it's almost the picture perfect place to live.
It's not. Aside from the Downtown area parts of the Heights and Bergen-Lafayette and JSQ the reality is much different. Every other day, there are violence, shootings, drugs, poverty, kids who are going hungry to school, teenagers who aren't graduating high school. JC natives being pushed out of their homes because they can no longer afford to live in the only city they've known their whole lives. Imagine that? How would you feel? I would be angry too.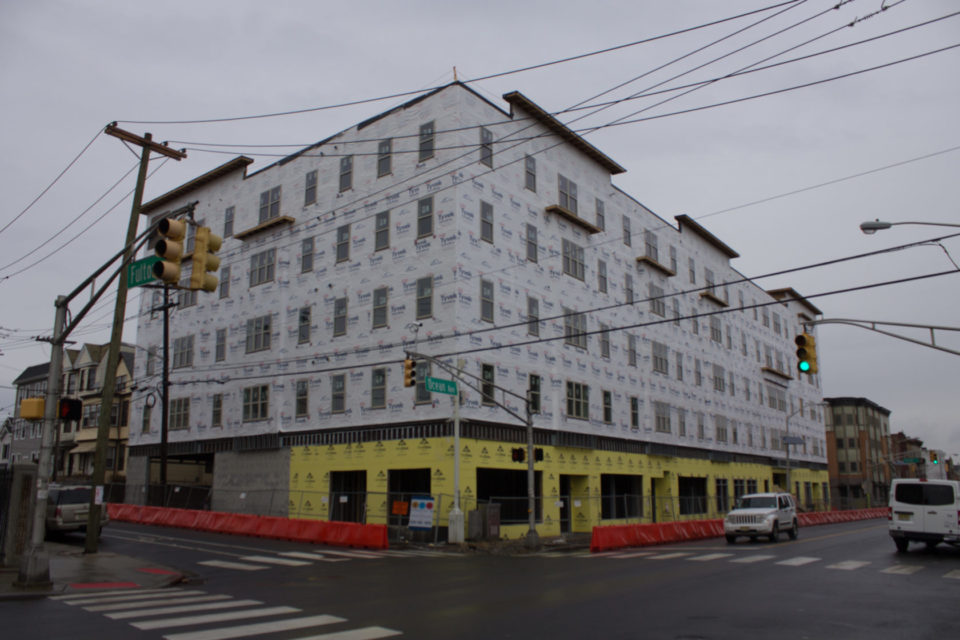 I would criticize this "ChicpeaJC" blogger. Who does she think she is? writing about the city that I was born in? What does she know about Jersey City? 
I've been criticized many times for not covering these things that are happening around us. At first, I grew defensive and my response was always, "Well, I'm a culture blogger, I want to write about positive things that are important in a community."  I knew deep down that they were right and I needed to do more. I just didn't know how and I didn't want to admit that what I was doing was only contributing to the problem. Living in denial benefits no one but the privileged. I guess you could say I am one of those people.
I have a platform, people listen to me. I have a big responsibility to people in my community. I can't just write about the beautiful aspects of it. A conversation needs to happen. It's the only way we can make things better. Especially with everything else going on in the world, change can happen in our own communities. 
I thought that by interviewing people like Pamela Johnson, who runs the Jersey City Anti-Violence Coalition, or writing about vigils and unity walks, asking natives how they felt about the changes, volunteering etc that I did my part. I realize now I haven't done enough and I need to do more. My first step is writing about it, exposing the truth about what's happening in this city, the divide between old and new, and the massive gaps in our socioeconomic state. 
Just the other day, I was talking to a young mom who just moved here from Brooklyn with her husband and toddler. Super sweet lady, but totally clueless. She had no idea that there was a world beyond the shiny Jersey City that I show on my platforms. She didn't know that just two days ago, a teenager was shot in the streets just a few blocks away from her new brownstone apartment, or that a body was found right across the street from where she brings her toddler in for art class. She even said "Jersey City reminds me of Brooklyn." I cringed.
I am writing about top 5 places to get burgers, stories about artists, and local businesses while there are people starving around us, people who have nowhere to live.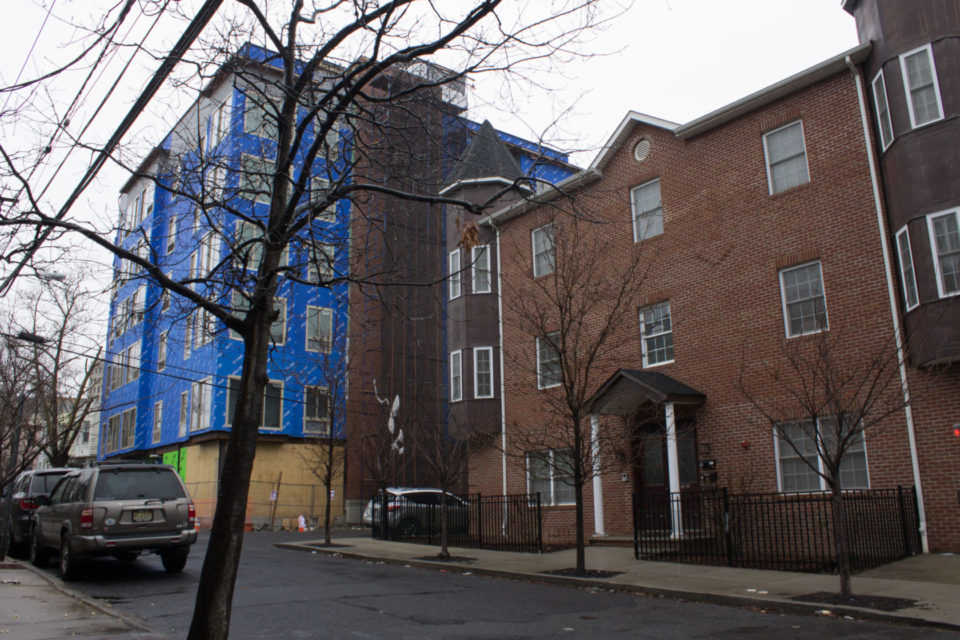 A year ago, I had the privilege of being Principal for the Day at a local school, and it was a huge eye-opener to the state of some of the schools in this city. The principal was telling me that kids often come late and hungry to school. That kids miss school on a regular basis.
I visited PERC shelter a few months ago and the rising rate of families that are homeless is astounding.
I moved to Jersey City 8 years ago. I am not a JC native, I live Downtown, and I am not going to deny that I am lucky and privileged to be able to send my child to a good school, I have food to eat, and I have a home. I am not worried about where I am going to sleep at night. 
Even in the last 8 years, I've witnessed Jersey City change so much. I am not saying these changes are negative, not at all. I am the first to enjoy a new restaurant opening, a new shop, and having options of new things to do and people to meet. The issue is ignoring everything else that's going on while all these changes are happening. 
I started ChicpeaJC as a hobby and never realized it would grow to where it is today. I want to give back to this community that I've grown to love so much, and I no longer want to paint this picture of Jersey City that it is perfect. There are people and children who need our help.
We can't stop people from moving in, that is just the nature of an urban city, especially one that is so close to Manhattan. But people moving here need to take responsibility. If you're going to move to a new city you need to take interest in it, in the good and the bad. You need to shop local so that the small local businesses here can thrive. You need to support local music and arts, and take interest in local government. You can't move to a city and use it as a place to sleep and save money on rent. It's not fair to those who've been here all their lives and can now barely afford to stay here.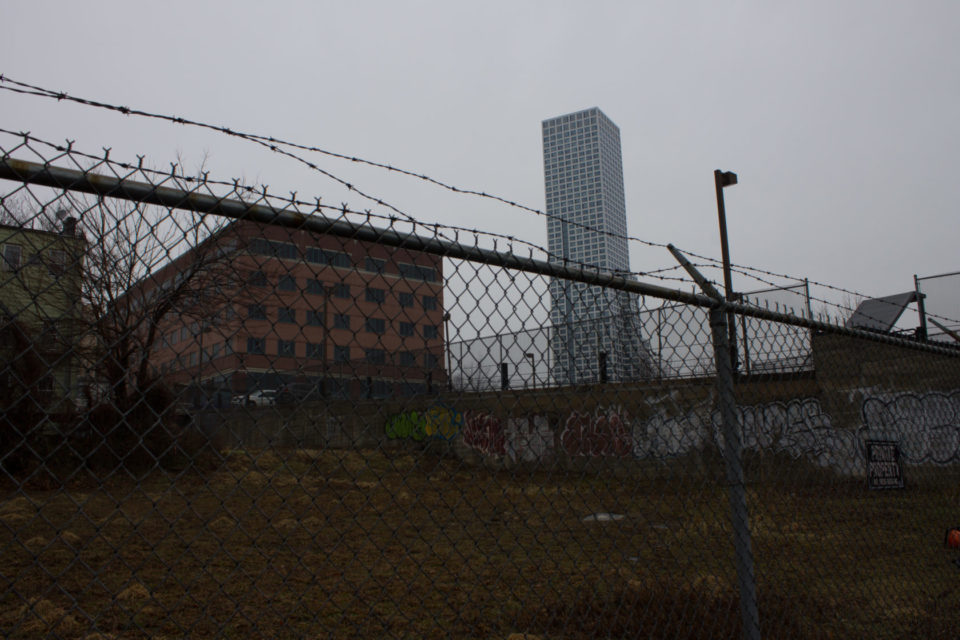 Gentrification. I hate this word, and I've been denying using it all these years.
I look back and realize that my biggest critics were right. I am the poster child of the new Jersey City, the JC Make It Yours, the We are Jersey City. I was part of both campaigns, by the way. I really have nothing against what they were trying to do. Again, it's business, but I do not want to be that person anymore. I don't want to lie. I don't want to hide behind shiny billboards with hashtag slogans. I want to start this conversation and be open about what's going on around us, or else it will never be better. 
All of us who live in this city are responsible for each other, whether we were born here or moved here recently. We need to come together as a community and help make things better. There is so much the Mayor and members of council can do. There is so much they can control on any given day. As they say, it takes a village. Sitting on social media and sharing negative articles isn't going to help anyone. Seeking out those who need help will. Whether it's local shelters who need supplies for the winter, youth mentorship programs who need mentors, volunteering to be a Big Brother or Big Sister… there is so much we can do. There are so many incredible local organizations who are making a difference. But it's not just about volunteering and giving back, it's being aware that these things are happening around us. 
I started Content Creators Academy because I feel socially responsible to do something that could make a change in someone's life, starting with our youth. They need a place to go to after school, where they can be, where they can create, where they can feel safe. This is what I know, I've come to learn that a lot of these teenagers crave a creative outlet. They are on social media, they are interested in culture, music, and fashion, so why not give them a safe space where they can do all that with the guidance of mentors who can influence them while also teaching them valuable skills that can be used for their future.
If you just moved to Jersey City and are reading this, I urge you to get out of your bubble and really take a look at your new home. Visit other neighborhoods, talk to people, take action. You never know what you will learn, and you never know what or who might just inspire you.
I will continue to spread light and empower/inspire my readers by writing about the positive things happening in our city.  But just know that this conversation will not end here. We all need to take responsibility for what is going on around us and make sure we continuously talk about it.