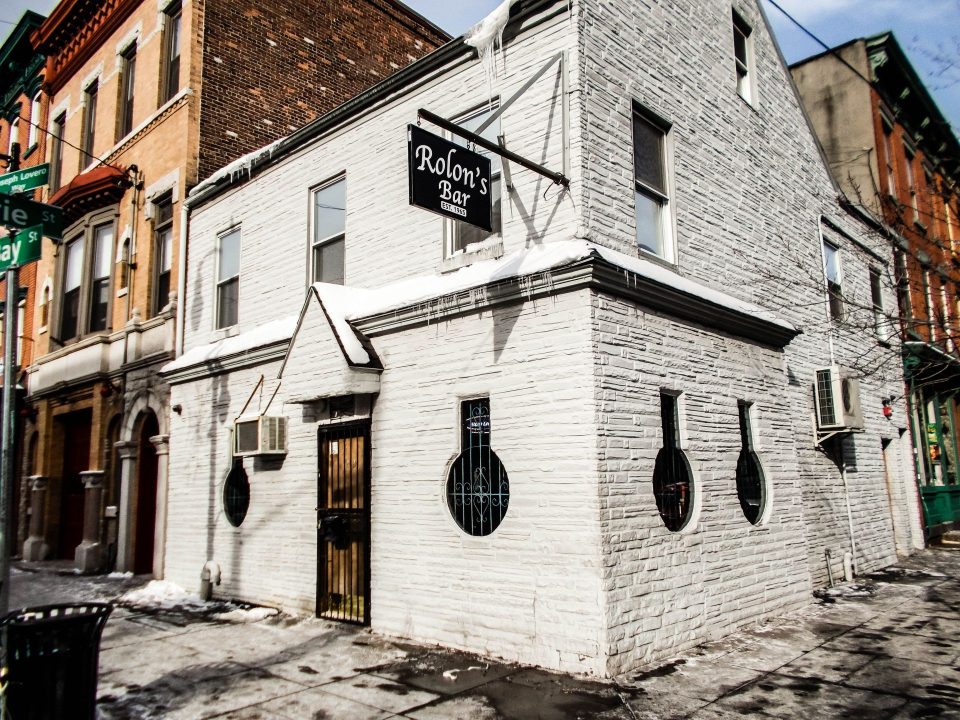 In my opinion, what makes Downtown so special is how it is ever-changing. However, I absolutely love the original staples that make Downtown so historic! One of these staples is Rolon's Keyhole Bar. Growing up, I have heard so many stories about Rolon's, so I am honored to be able to write my own.
If you are like me and need a motivational whiskey on the rocks before heading to Newport Centre for your Holiday shopping to let's just say "ease the tension of the crowds," then Rolon's Keyhole Bar is the perfect bump-in-the-road to settle your fix. They're conveniently located at Bay and Erie and it's only a short block away from the west end of the Newark Avenue Pedestrian Mall. Honestly, it almost feels wrong not getting off the light-rail at the Jersey Avenue stop to walk over!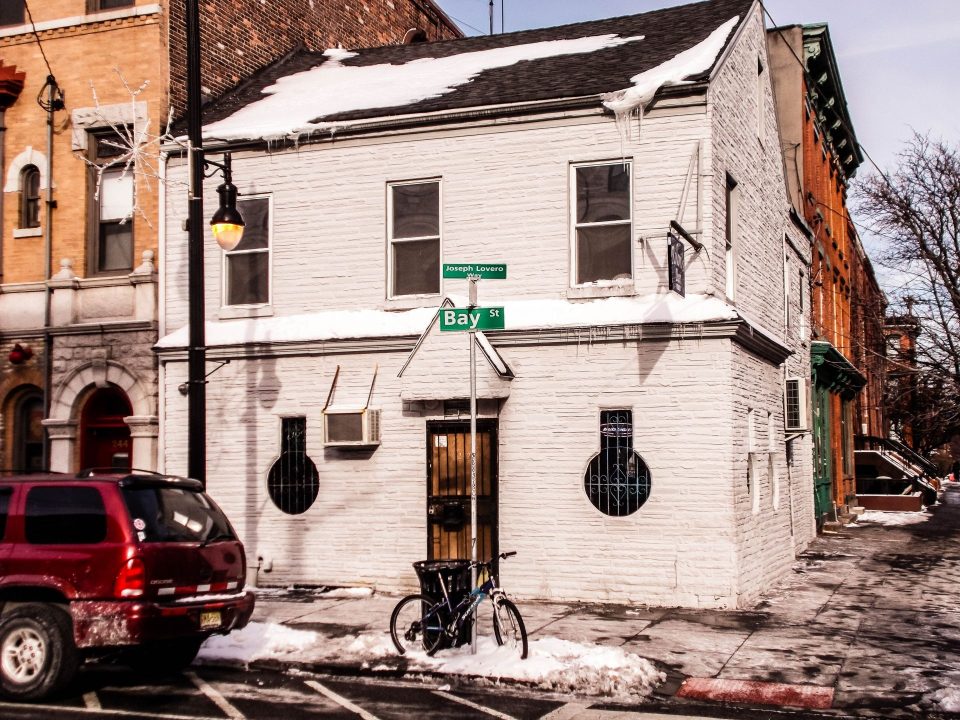 Rolon's Bar is nicknamed "The Keyhole" and there is a perfectly good reason for this. If you pay close attention to the detail of their windows, you'll notice they are shaped as keyholes for a skeleton key! Per their Facebook page, the bar was built in 1860 and served as a home to many other ventures before. Rolon's Bar has been serving Jersey City since 1965, but it wasn't until 1971 that they relocated to their current location. The rest is history.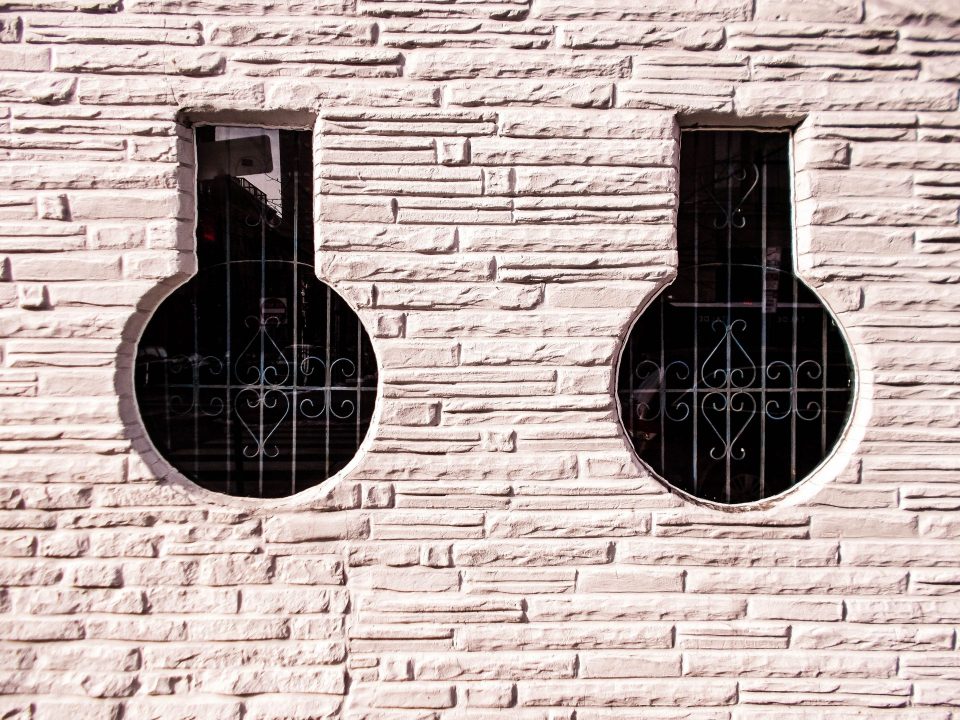 Beyond Rolon's heavy wooden door, I was greeted by the barkeeper and a patron that gave off a regular vibe. I was instantly welcomed by their smiles as I sat down in my seat. There was no music playing when I arrived, but they did have El Chavo del Ocho on the T.V. screen. El Chavo del Ocho is a Mexican sitcom from my childhood that I remember my grandparents watching all the time, and that was totally fine with me. To put the fears of my fellow music aficionados to rest, there is no need to panic. I've been here more than enough times to know that they do indeed play music. There is even a jukebox inside for those who like to have a little bit of control over the tunes.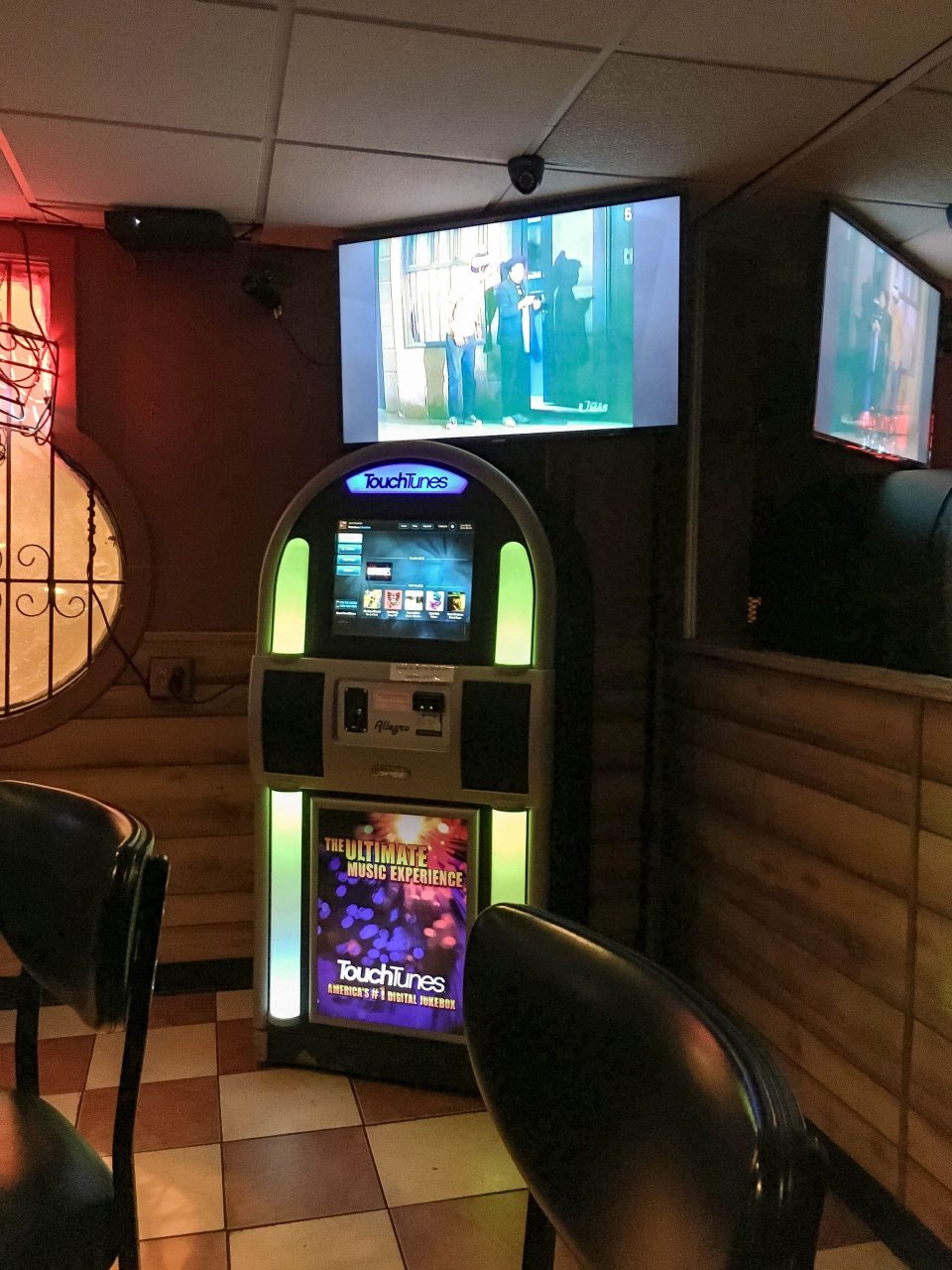 The aesthetic inside was very typical for a dive bar – dark, wooden wall panels, random artwork on the walls that was mounted only God knows when – but who cares about that when there are the cheap drinks! From what I've noticed, most drinks are about five bucks on their own, about six if they're mixed. I was also able to score a few bottles of Coors Light at $3.00. For those of you who want to have a night Downtown, but at a not-so-Downtown price, then I recommend checking out Rolon's Keyhole Bar.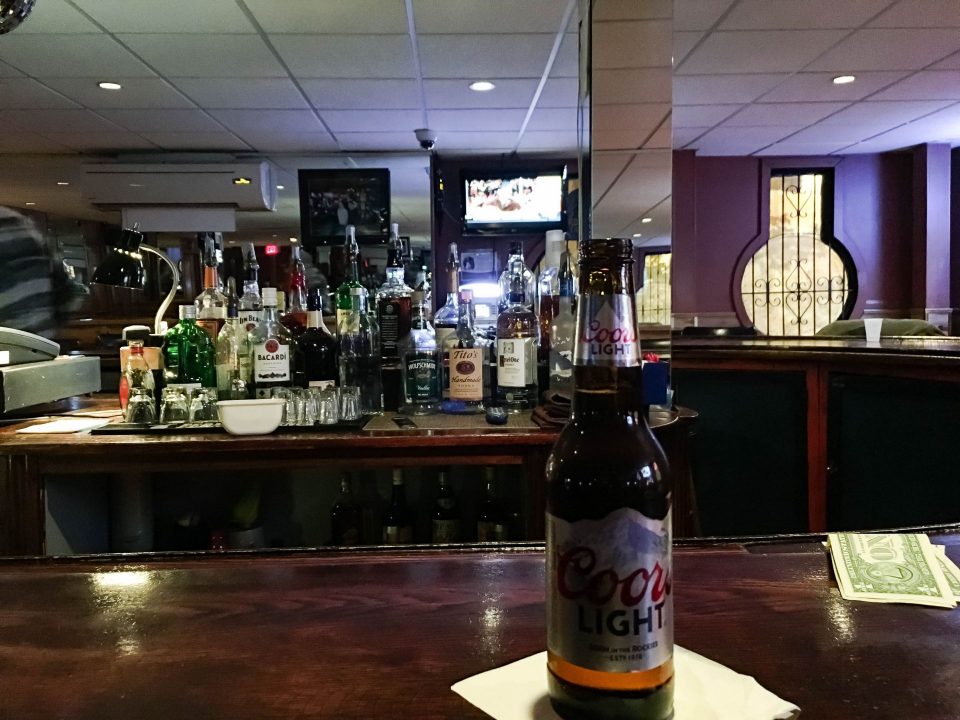 ---
About Contributor Froilan Ortiz
Froilan Ortiz was born and raised in the West Bergen District of Jersey City and has also lived in Downtown. Even though he moved to neighboring Union City in 2014, Jersey City is still a very big part of his day to day life. After all, Jersey City is the heart of Hudson County! Some of Froilan's favorite things to do in Jersey City include dining, grabbing drinks and taking photos around town. He is a musician, writer and a photographer. Froilan also has a music, entertainment and life blog, sayitaintfro.com. Froilan's day job is in customer service and social media marketing as a sabbatical break from his career as a paralegal.
Instagram: sayitaintfro
Facebook: Froilan Ortiz
Twitter: sayitaintfro
Snapchat: sayitaintfro1