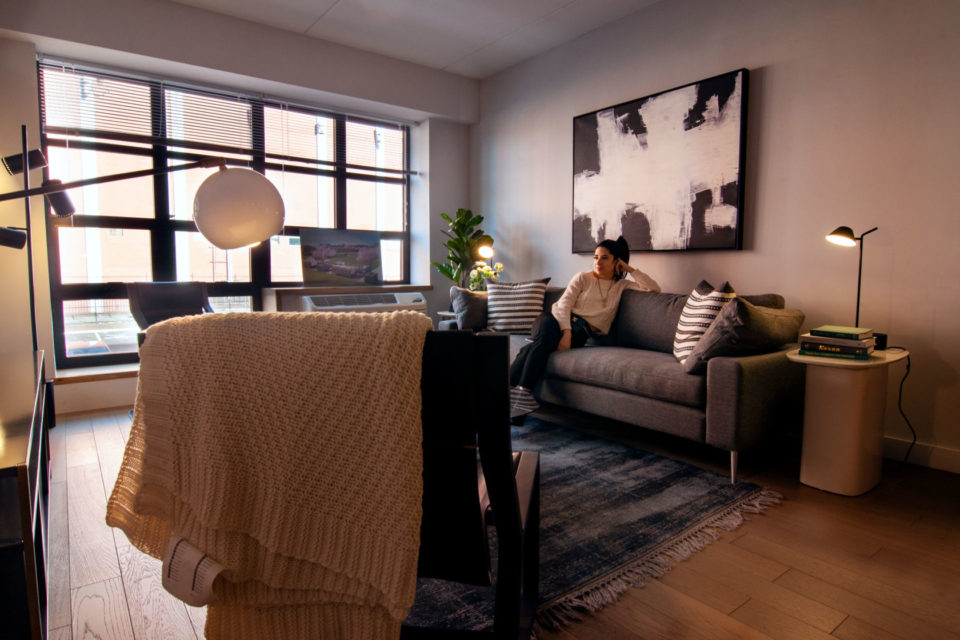 I was recently invited to visit Revetment House, a new building located in the amazing Hamilton Park neighborhood in Jersey City. If you know JC well, Hamilton Park is one of the nicest areas in downtown. You have everything you need around you. Amazing restaurants – Hamilton Inn, Rumba Cubana, Milk Sugar Love, GP's – and excellent schools like Hamilton Park Montessori and Scandi School. You have the park of course, which always has events, farmers markets and recreational activities for the kids. It's the ideal spot to raise your family, or start your "adult" life.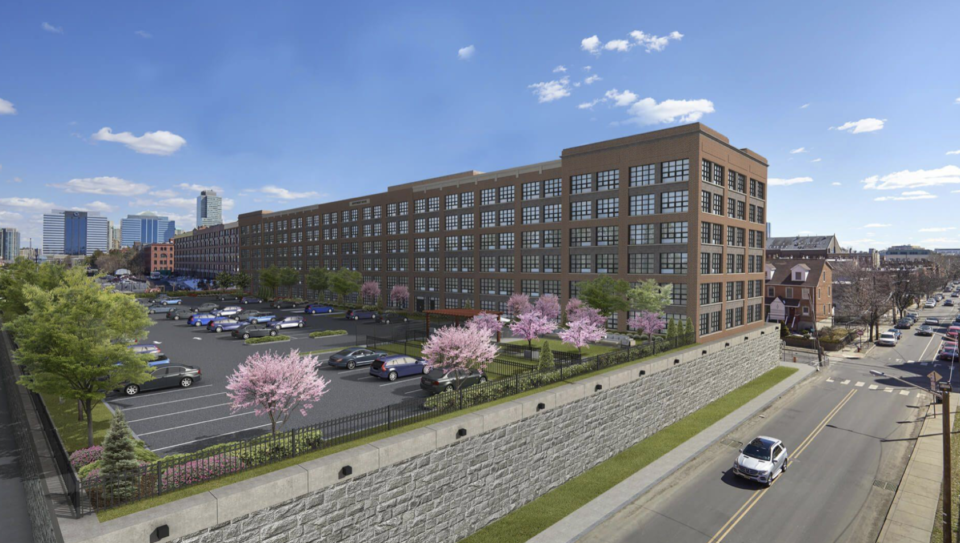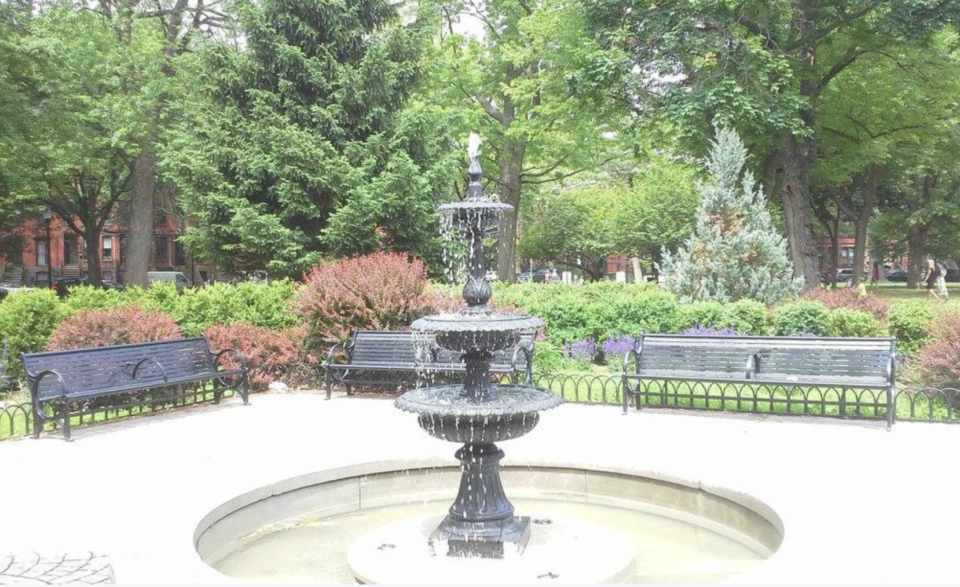 That being said, it's also known to be pricey. So when I went to check out Revetment House, I was amazed at how well-priced this luxury building is!
Let's just say I felt right at home!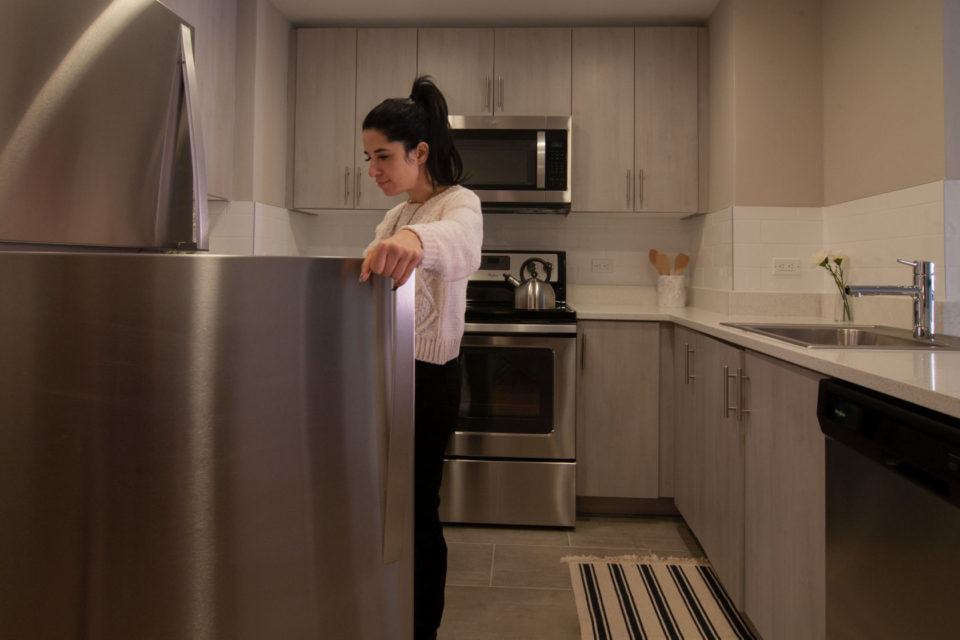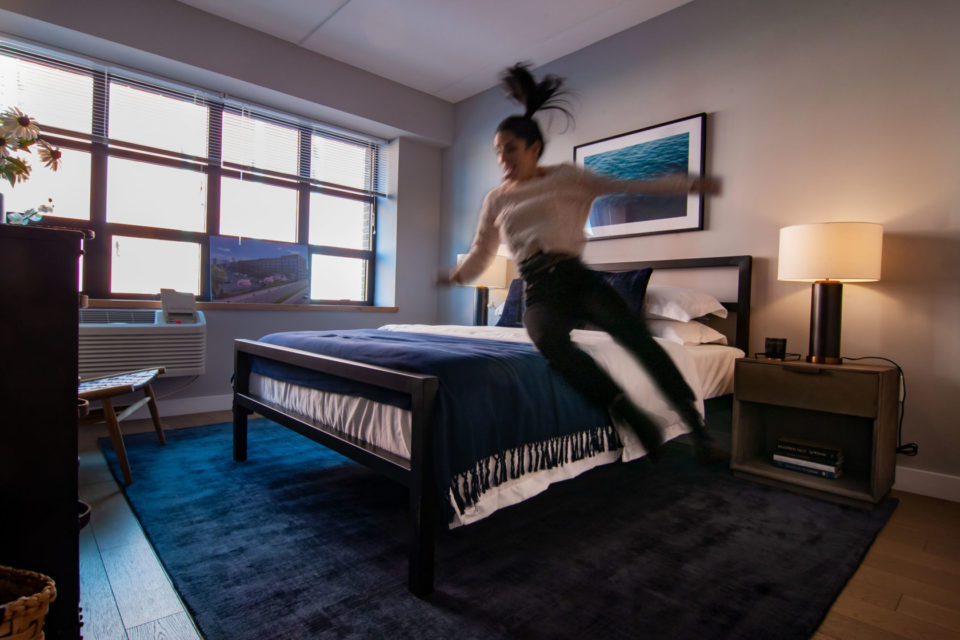 Revetment House offers spacious studios, 1, 2, and 3 bedroom apartments complete with open kitchens and modern finishes. The building also has premium amenities for residents, including a landscaped deck and state-of-the-art fitness center.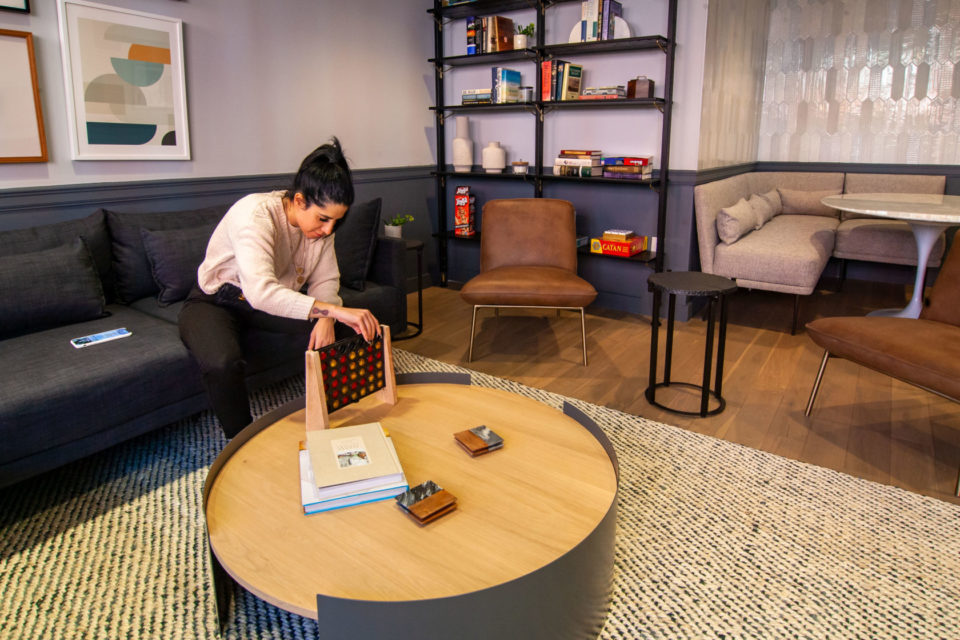 Revetment House adds to the historic feel of Hamilton Park by combining modern designs with an industrial flair. Each space is filled with natural light, and every detail adds to the modern style of the building as a whole.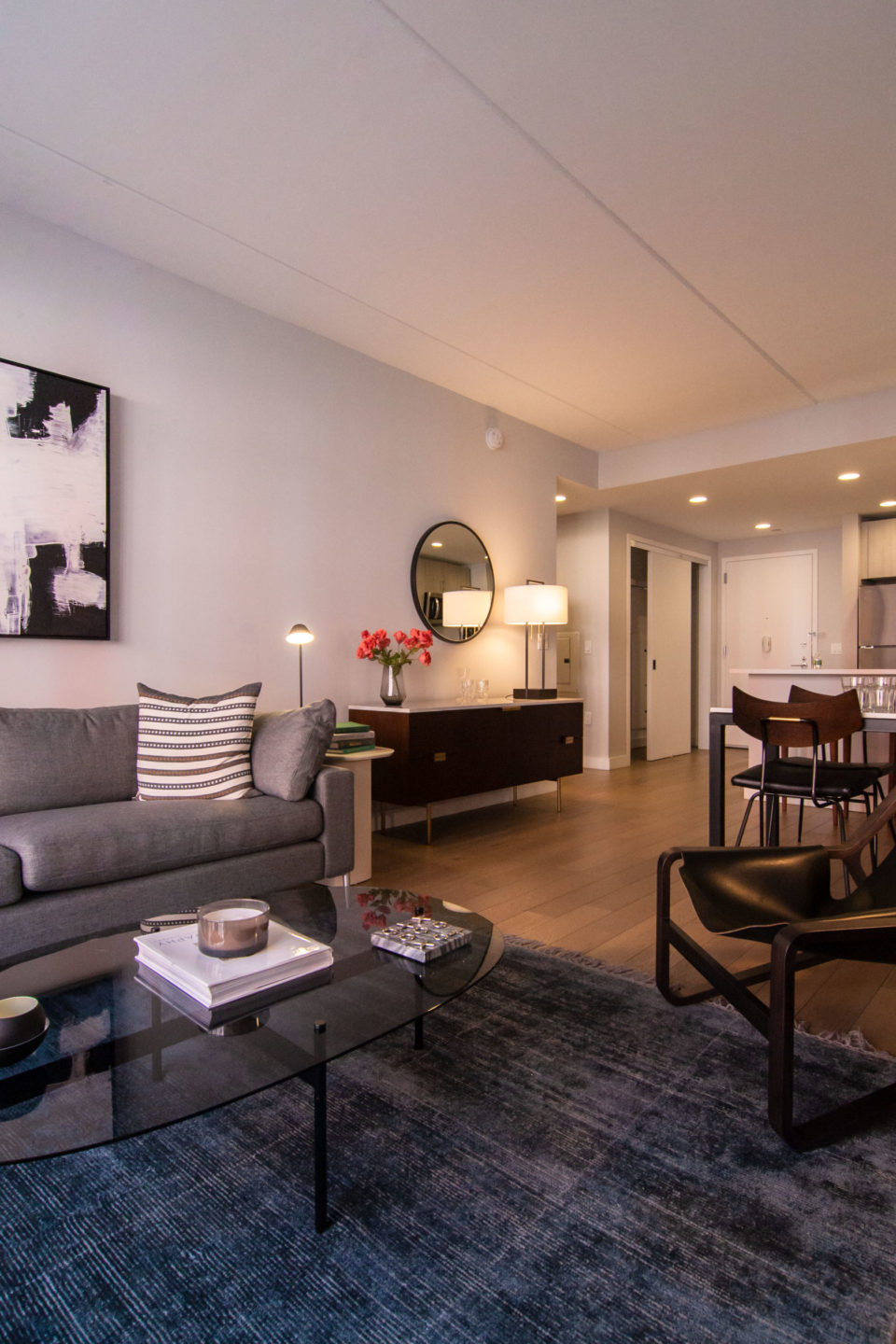 Along with the outdoor deck with a BBQ area and the fitness center, residents can enjoy:
Dog run
Wi-Fi enabled lounge
Children's playroom
Part-time doorman and package receiving
Central laundry room for oversized loads
On-site parking
Bike storage
Shuttle service to PATH station
Basically everything you need in one place! You're sure to feel right at home.
For more information and to check for available units, visit their site – revetmenthouse.com.