It comes as no surprise to anyone who's lived in Jersey City for over 10 years that the city is changing. It's becoming more expensive, high-rises are popping up almost overnight, and the cost of living is pushing people out. Gentrification has become a larger discussion recently because we're seeing more and more people unable to afford living here, and there was recent speculation that certain affordable housing would be phased out based on a Facebook post that was shared by Chris Gadsden. Which was later taken down. But it was too late the post was shared by multiple accounts online. You can't hide from the internet.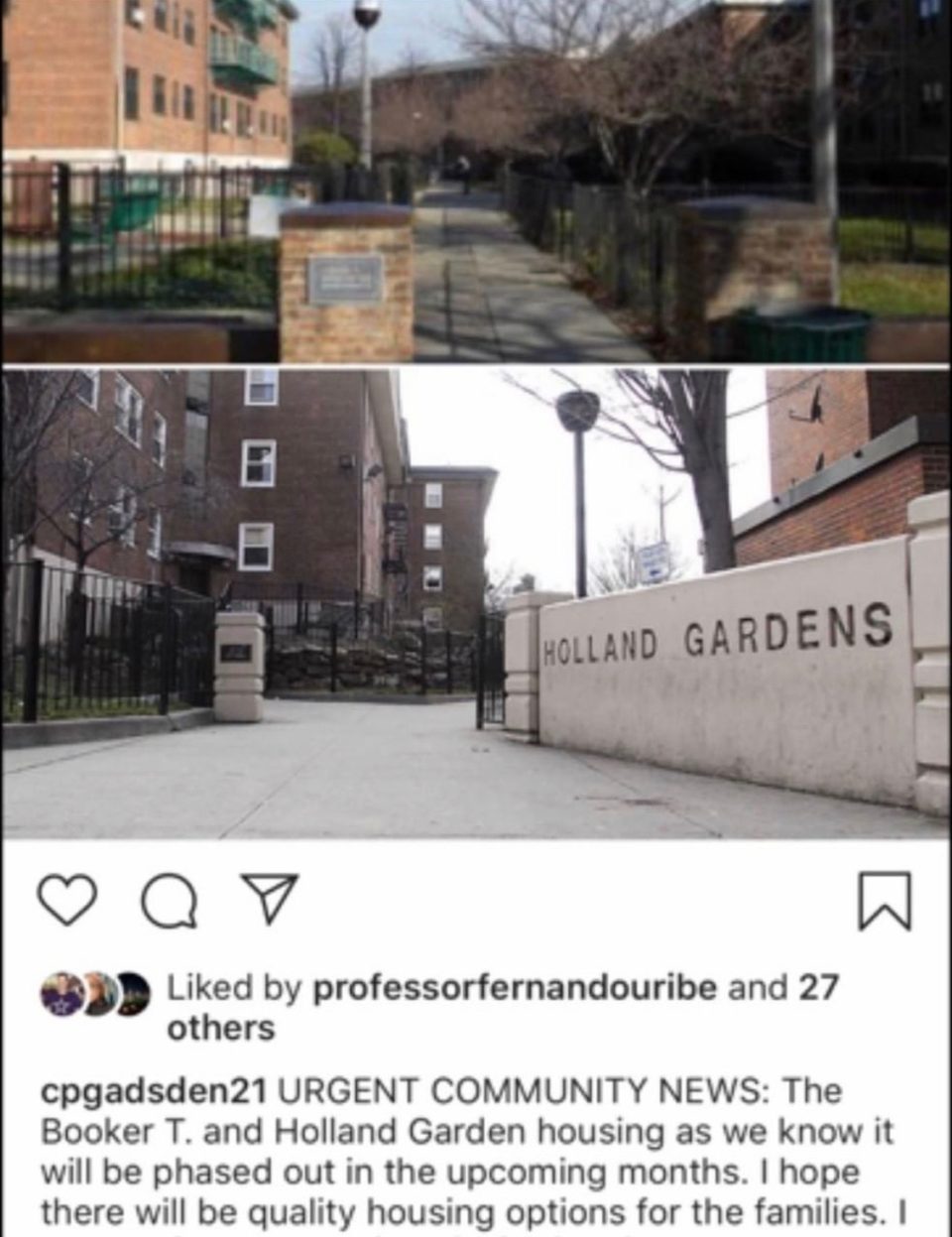 We asked a city source for clarification, and they shared:
We aren't taking anything away from anyone, to my knowledge. It's illegal to do that.
There's a study right now for Holland Gardens to revitalize the property and provide much needed renovations and improvements to the neighborhood, but nobody is being phased out or kicked out. I don't have all the details off hand about exactly what the plan is (still in development), but the new approach to affordable housing is to include a variety of income levels in what's called Mixed Income Housing Developments. This model creates a much more sustainable and inclusive type of community for affordable housing residents.
We also contacted Chris Gadsden about the now-removed post to ask for any sources of information, as his post went viral throughout the community and acted as a catalyst for the current affordable housing conversation: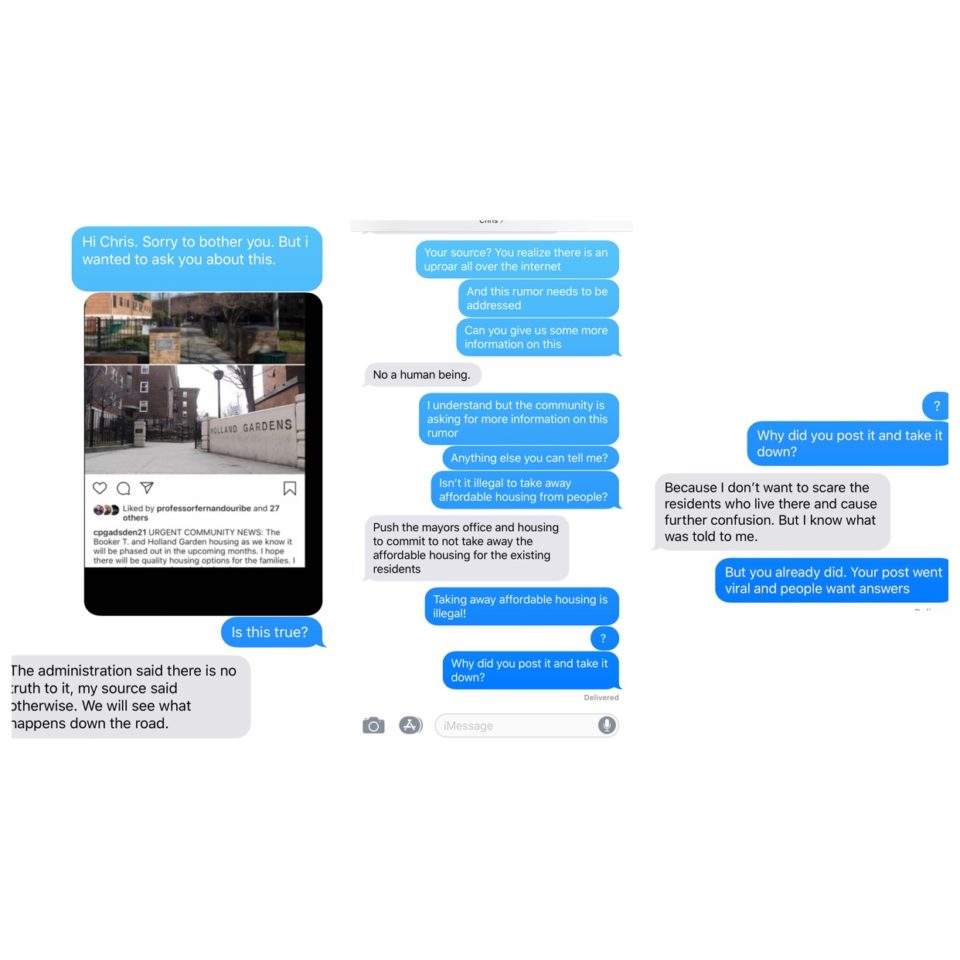 What we know now is that they're not removing any existing affordable housing units, according to the city. We've seen previous affordable housing be phased out, like Montgomery Gardens and Duncan Projects, but they were replaced by sustainable mixed income housing, as we saw recently with Mill Creek Gardens in replacement of Montgomery Gardens. While affordable housing will still be around and we've been told that Holland Gardens and Booker T Washington Apartments won't be phased out, the community's concern is understandable because this has happened in the past and the amount of affordable housing in the city seems to be too low for the amount of residents who need it.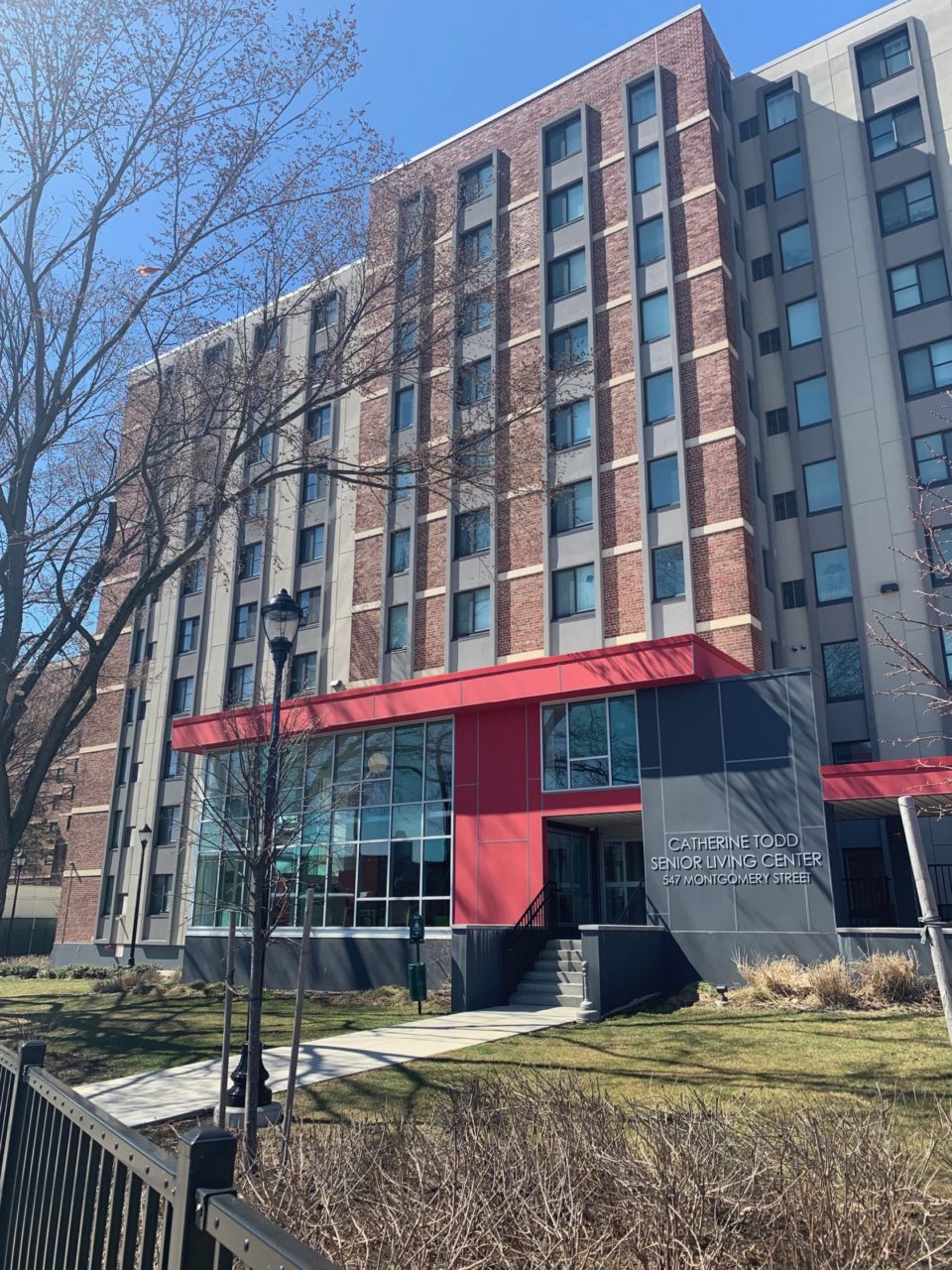 NJ.com published an opinion piece by Richard Smith and Christian Estevez highlighting what they feel Jersey City should do to protect the residents of a gentrifying community, including the implementation of equitable housing policies like surrounding cities. Jersey City Together recently rallied at City Hall to fight for more affordable housing at the Bayfront because 20% would not suffice. In a rapidly changing city with an influx of new residents, the fear of being pushed out continues to grow within the community, especially low-income residents. Between tax increases, new developments, and evidence of rapid changes, the loss of affordable housing is a valid concern because it affects the livelihood of hundreds of longtime residents who call Jersey City their home.
On the Mayor's Website he states "We believe that affordable housing shouldn't be isolated to one section of our city, but should be available in every neighborhood across Jersey City. In a city that emphasizes diversity, we are working hard to ensure that our neighborhoods are open to residents of a variety of income brackets. Building and incentivizing affordable development in our Downtown neighborhoods is an important goal for our administration, and we have made some incredible progress during the past three years"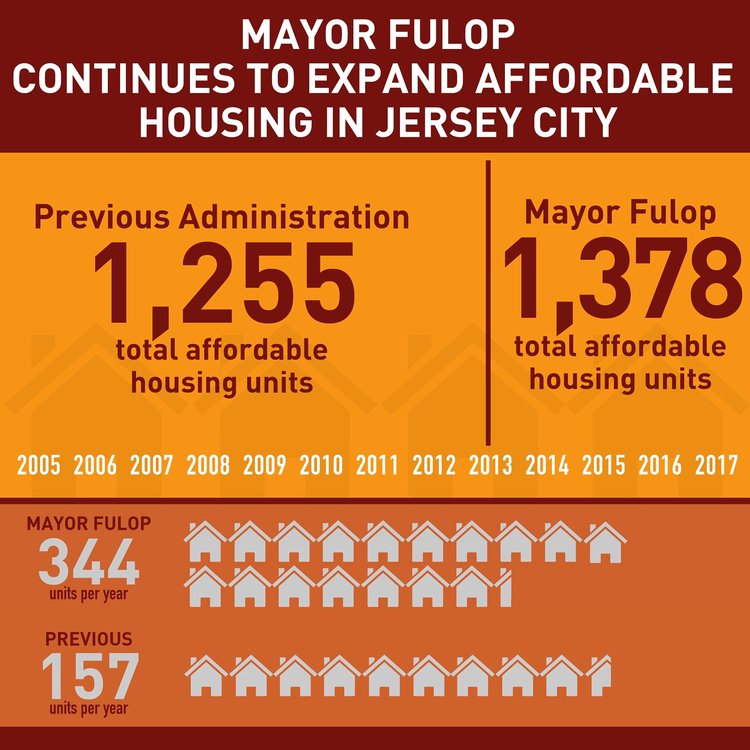 What can we do?
Whether you feel frustrated by the city's actions and the direction in which you see the city going, or you just want to know more about the city's plans for housing and developments, attend the meetings. If anything, the current discussion about affordable housing should lead the community to further push the conversation on protecting and providing affordable housing for existing residents. Voice your concerns and educate yourselves through community meetings and speak to council members. Take action in any way you think you can.