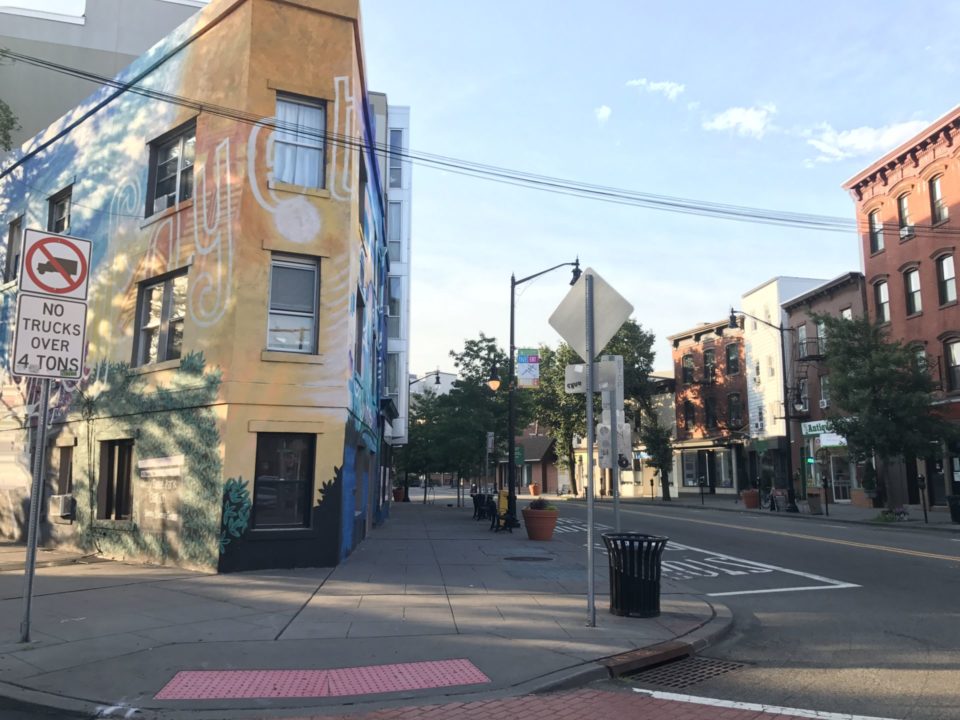 The Historic Downtown Special Improvements District expanded their boundaries to the Village area exactly a year ago! The JC Village is such a cute neighborhood with many of our favorite local businesses. It was actually where our first HQ office was located. This area has a special place in my heart.
HDSID Executive Director, Rachel Sieg invited us to meet Jose Vazquez, the President of the Village Neighborhood Association so we can learn more about this amazing neighborhood and some plans for the future.
Speaking which, make sure you check out the new plants the HDSID planted in the area!! So cute! I miss our old office now.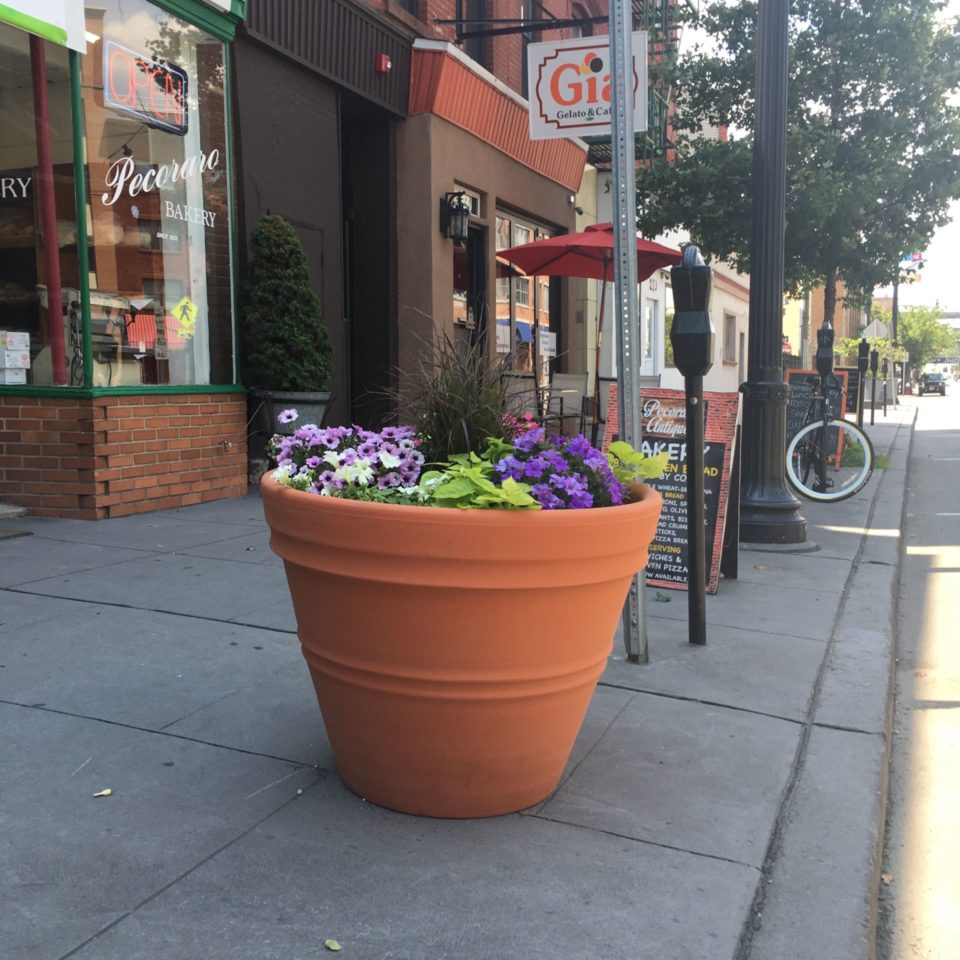 What's your name?
Jose Vazquez.
What do you do?
I'm an entrepreneur. I started a Medicaid managed care organization in Maryland – health insurance. We're based in Timonium, which is just north of Baltimore. I'm also the President of the Village Neighborhood Association. I've been living in the Village for about 12 years now, but used to travel all the time for work and wasn't able to get involved until the past few years. I was on the board the previous two years and then, this year, had been the President. I was looking to transition and getting more people involved from the neighborhood. I just thought I could help the neighborhood usher through this period of growth/development craziness.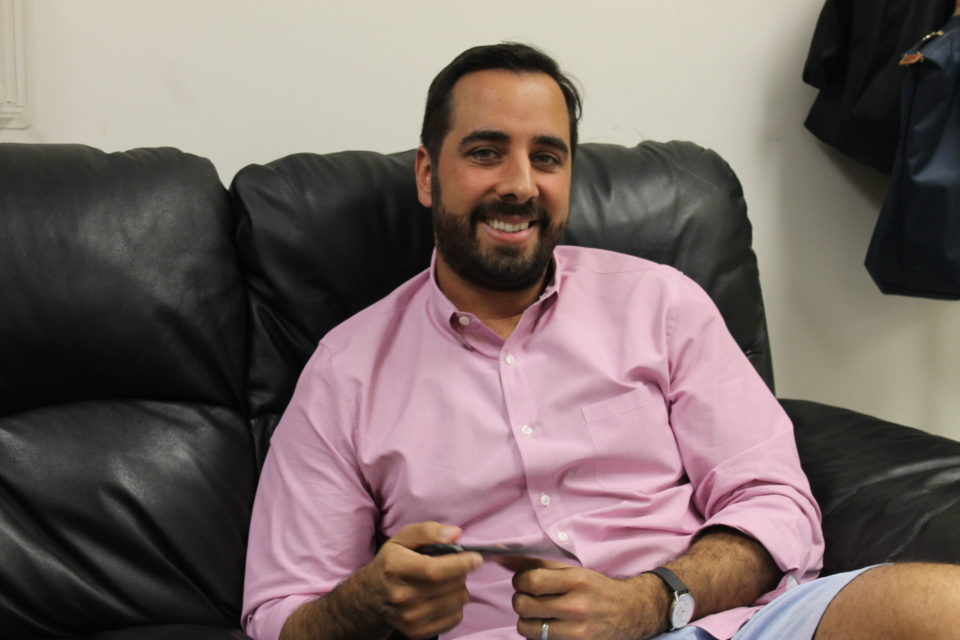 How did you get to the Village?
I've been in Downtown JC since 2000, so 17 years. I used to live above Big Chef and then just moved over to the Village. I love Jersey City and ended up here because I was a lazy commuter. I actually worked in Downtown and flew out of Newark airport, so I thought it was perfect. I've had people ask me, "How did you know Jersey City was going to be what it is?" I had no clue.
Why did you decide to get involved with the JC Village?
The neighborhood is maturing in terms of its growth, we have a lot of new residents, a lot of old residents, so it's way for the community to come together. At the same time, I just thought I could help with that growth. As we see from some of the other neighborhood associations that have been around quite a bit longer, they've been able to establish themselves as a prominent part of the community. It's about bringing the community together and make people feel like it's their new home. We do get a lot of new people who come to our meetings who have just moved to the area and sort of just want to meet their neighbors. It gives them the forum to just speak to each other. Also, it's a good way of getting some information on what's going on.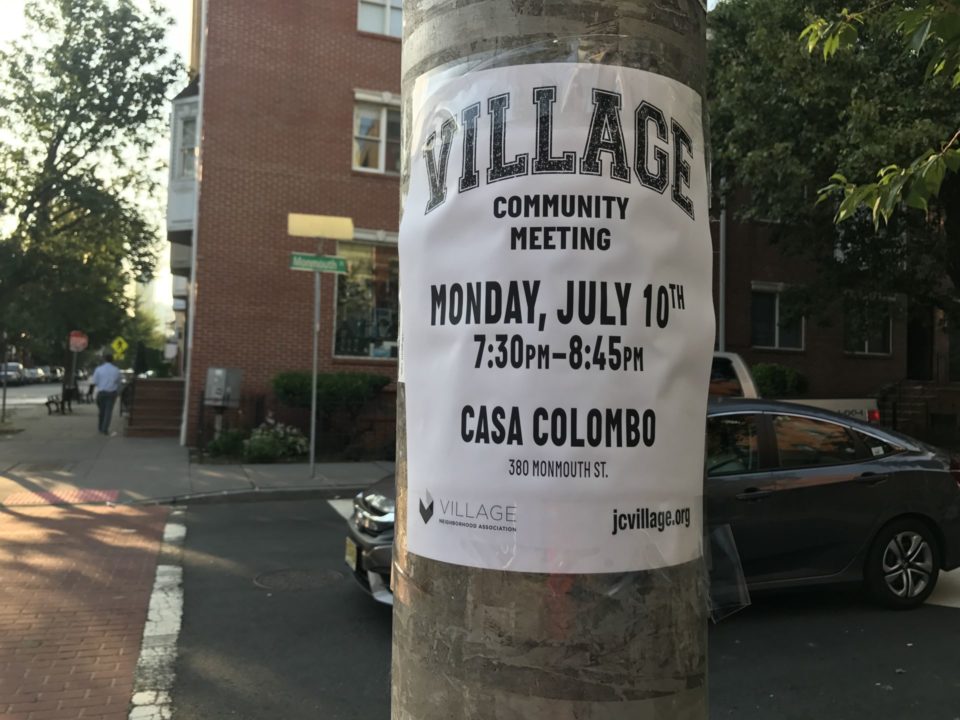 So there's a lot of history in the Village. 
Right! It's the Italian village. It was essentially an Italian enclave. Even still to this day, we have a lot of the old-time Italians. It basically started as a Little Italy, and Brunswick Street was actually a big market street where they had carts in the street. They used to call it Bushel Street, which was its nickname because there used to be bushels of produce. As a neighborhood, it's had its ups and downs. Holy Rosary sort of became the center of the neighborhood for the Italian community, but then it had a number of revitalization efforts throughout the years. After World War II, it had a decline, then in the 70s it had a big ramp up where we had local artists and community members try to bring the Village back. I think right now, we're probably in the 6th revitalization of the Village. There's a big arts movement. The Village is also where a lot of people that got pushed out of Paulus Hook and Van Vorst earlier. It tends to be a sleepier side of town with more families, and there aren't too many high rises. It's quiet, but it's changing now and we have a lot of new places coming, which is exciting.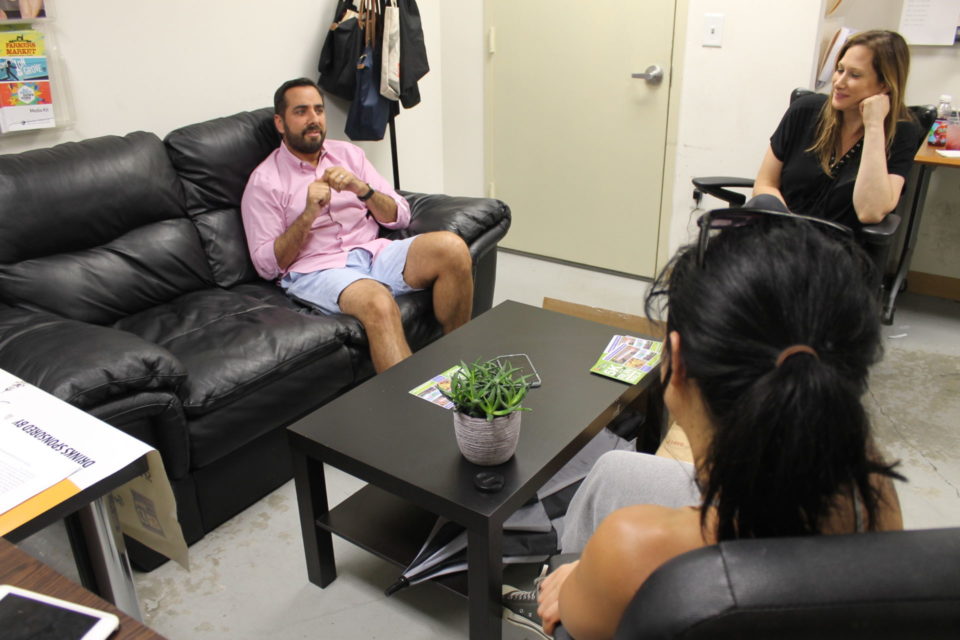 What's new, what's coming up?
We've got a lot of new developments coming up. One of the issues that we face in the Village is getting foot traffic. Essentially, we extend all the way back to the turnpike and really, no one walks that way. Kids walk up the hill to the high school or people passing through PS 5. Now we have a lot of development occurring at the backend near the turnpike, so there's a lot more foot traffic. We have more restaurants coming in – poke bowls are coming, FM just opened, Madame Claude Bis is back there, Cellar 335, White Eagle Hall…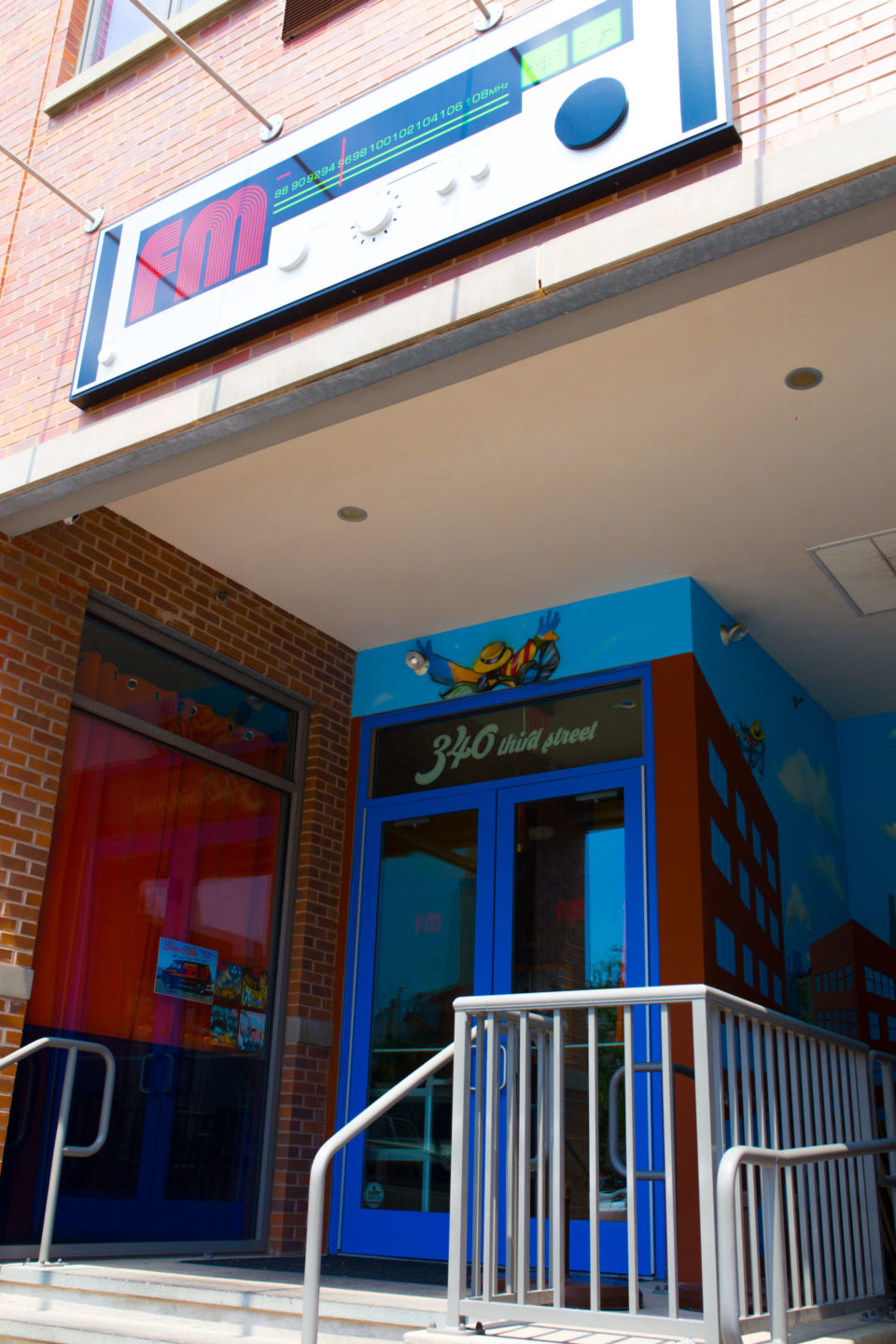 Any other new restaurants that you know are coming in?
Diesel and Duke is a hamburger place that's been looking at a spot around here. It's a little complicated because, in order for them to open, we have to extend the Restaurant Overlay Zone. This is when the neighborhood can be a benefit or a hindrance to what this wants to do. The space they're looking at is not at the Restaurant Overlay Zone, which only allows for cafes and stuff so they can't really have a full working kitchen.
They came and presented at one of our monthly meetings, and they were great. They took a lot of input, answered all the questions. The thing is, they need support to extend the Restaurant Overlay Zone to that space, which is that Liberty Tax space. They're in Montclair and New Brunswick, and they're coming here. It's a matter of getting that expansion.
That's great. You guys also have a big event in the summer, right?
We usually do! But this year we'll be having a Village Weekend in the fall.  It will be the last weekend of September (Sept 29-Oct 1) and will include a stoop sale, food truck festival, art/pub crawl and our long-running block party!
We also have a Movie in Village Park on August 17th (the BFG)
We're also lining up more activities for the rest of the summer and this fall.
Awesome. So what do you want people to know about The Village?
A lot of people sometimes feel that Jersey City ends at Jersey Ave. It actually continues beyond that. We've got lots of great places and great businesses. It's more about getting people to come out and support those businesses, as well as to come see the neighborhood. The neighborhood has changed significantly from just a few years ago. We're seeing a lot of old-timers that are transitioning and moving in with family and kids, and we have a lot of new people moving in who are renovating these old homes that used to be a mishmash of different styles. Then we've got newer, higher end buildings coming up toward the back. We're seeing places sell for $1,000 per square foot, which is mind-boggling. It's dramatically changing.
Some might see that as a negative thing.
And I would say yes, but it's interesting. You get different perspectives from the neighborhood. Some of the old-timers, people who have been here for generations, you speak to them and they've been here through the down times. For them, you'd think they'd be anti-development, but they're some of the more pro-development folks. They have concerns about parking, noise, quality of life things. For the most part, they're not concerned with the height of a building or a new building, or new people coming in. They've actually been very welcoming toward people who have come in.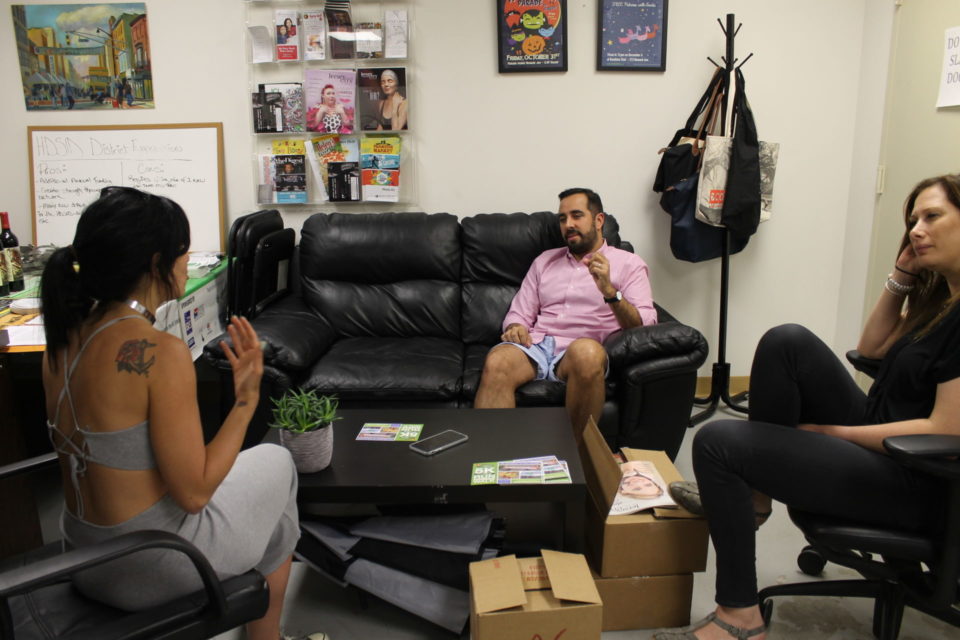 I get it.
I think the Village is going through that transition now.
In other neighborhoods, like Harsimus Cove, you're seeing a big influx of places with the Pedestrian Plaza and the new places coming in. We're very open to businesses. We were sad to see Union Republic go, but FM seems to be a good addition! People seem to really like it. I've been there a couple of times. We have a lot of great businesses in the Village! Gia Gelato's, Antique Bakery, Second Street Bakery, Third & Vine. So many amazing spots.
I love Gia Gelato's! Do you have a favorite spot?
We love Madame Claude Bis, and Cellar 335 is great.
You're also getting Strong Roots Dental, right?
Yes! They've moved here and opened. We have a lot of dental places in the Village.
So where is the Village exactly?
It's from Coles St all the way to the Turnpike, and then from Columbus Dr to 6th Street. It's kind of like the forgotten neighborhood in Downtown Jersey City.
Great! Where do people find more on the neighborhood association?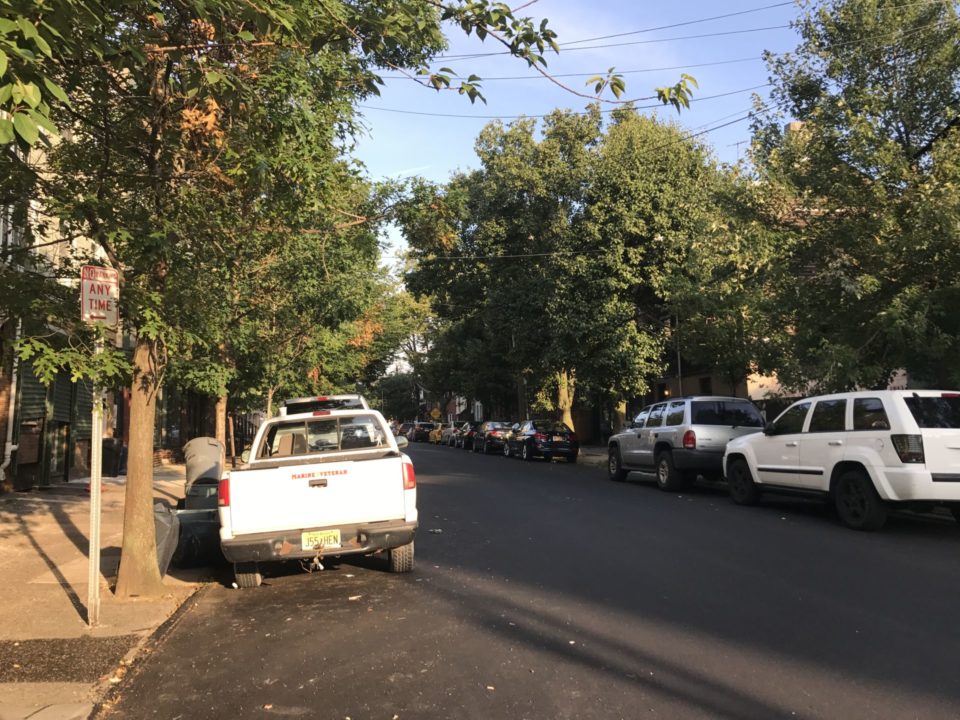 Awesome. Anything else you think people should know about The Village?
Our Neighborhood meetings are the second Monday of every month at 7:30 PM at Casa Colombo.
What do you do at the Neighborhood meetings, or what do you discuss?
We'll talk about new developments coming up, any events we have, we'll introduce some businesses.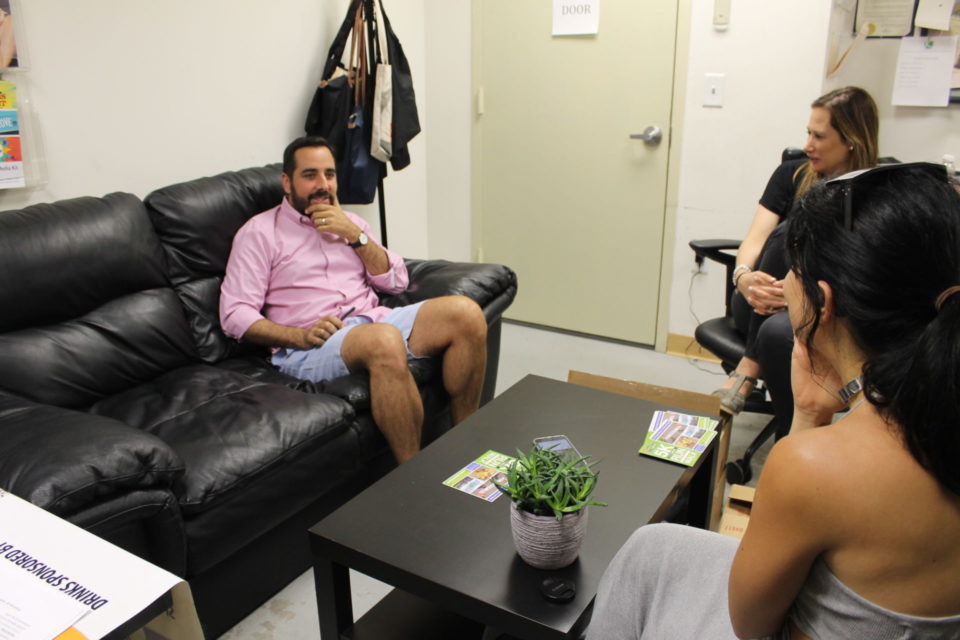 Awesome, that's really helpful! Anything else?
Right now, we're trying to collect funds for Mary Benson Park to eventually return it to its use as a passive park as opposed to a baseball field so kids can use the field all year round. We also have the Village Park on 1st Street! It's a small park, but it's cool. Check it out!
And do you like raising your family in the Village?
I do! We just bought a place two blocks from where we live now and made sure we stayed in the Village. The people are great, the ones who have been here forever are fantastic, and the ones who are moving in are great. It's an exciting place to be. We thoroughly enjoy it!
Explore the Village in Jersey City today! Here are 5 spots we think you should check out in the area – 
You can find more information on the Village at jcvillage.org or on Instagram!