On June 30th, the Liberty Humane Society in conjunction with The Exchange Physical Therapy Group celebrated Jersey City's first low-cost spay and neuter program!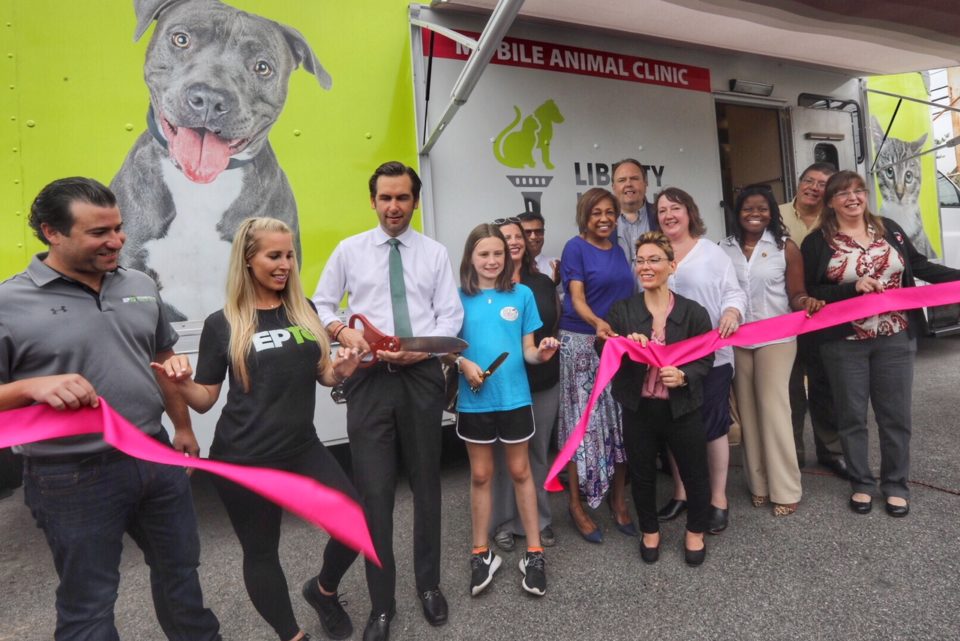 Brief speeches were given and there were dozens of smiling faces as the Mayor cut the ribbon signifying the operational van was open for business!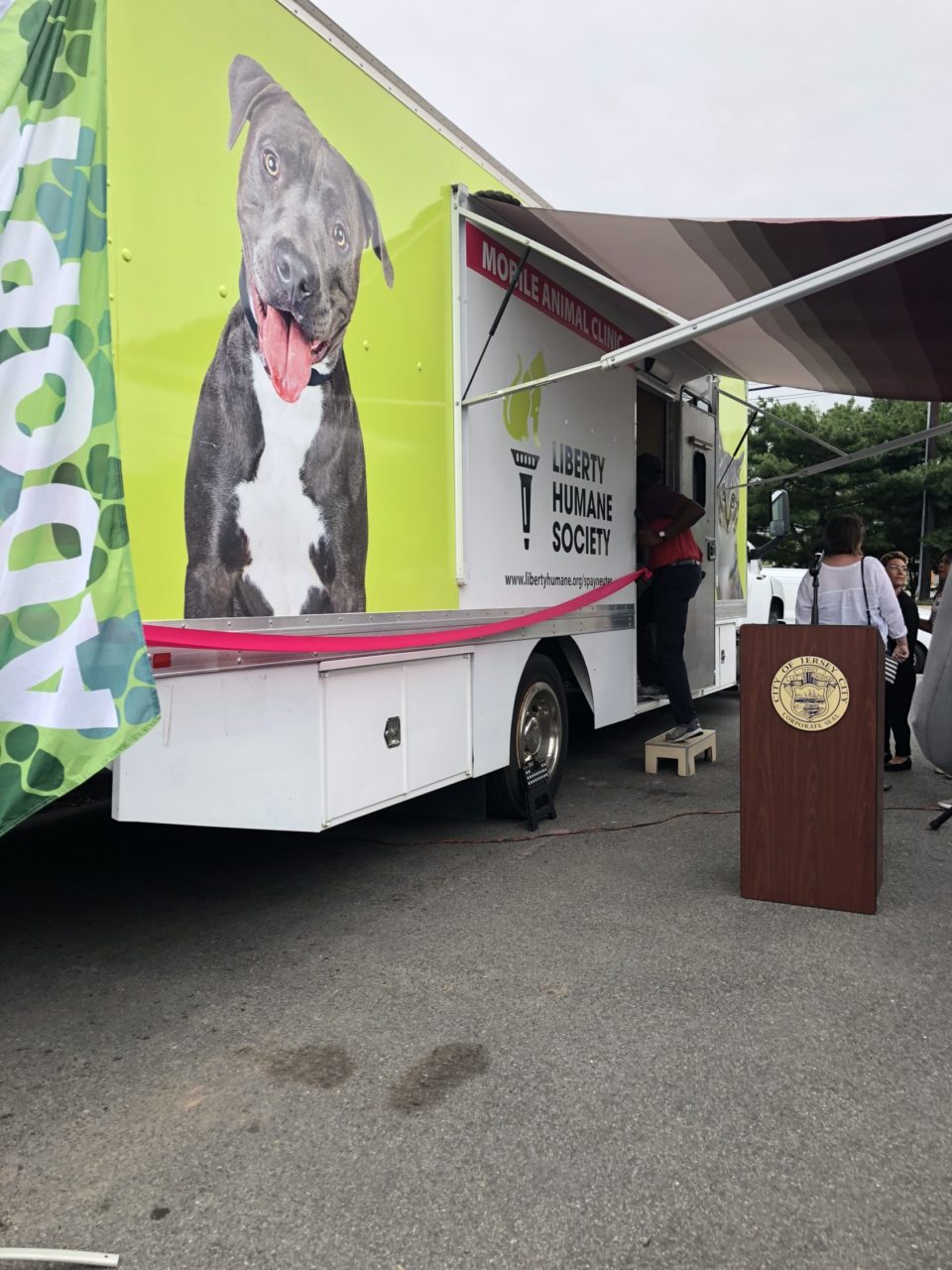 Due to capacity and resources, the van – which will provide spay and neuter services – was initially designed for larger dogs and cats. However, eligible pet owners can expect to pay $10 for the operation!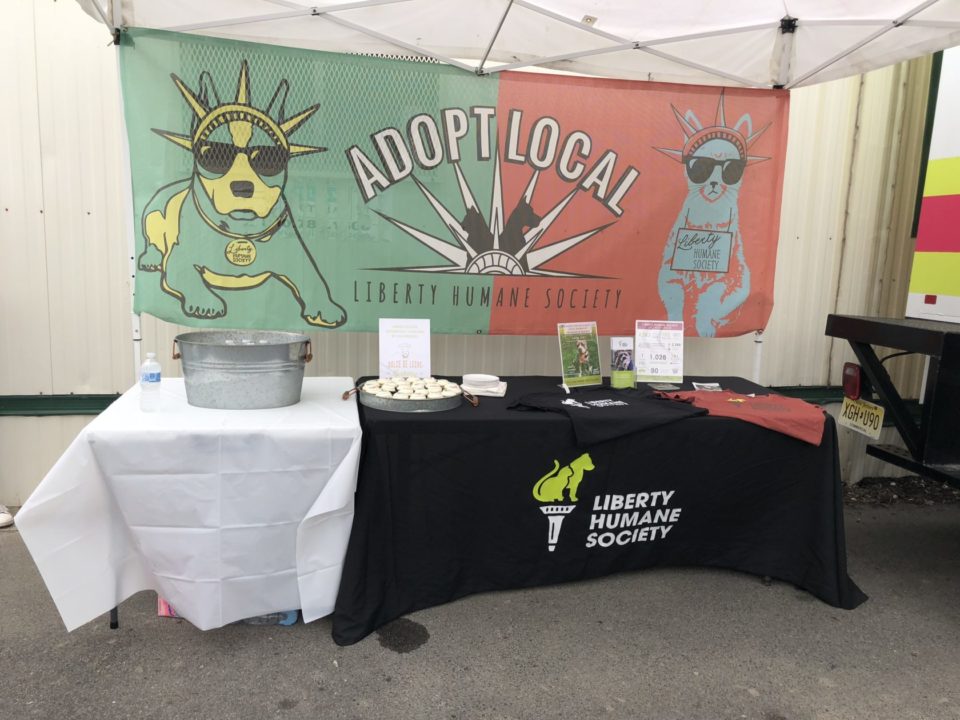 Yup, you heard that right! $10! You might be wondering how this was all possible…. and the answer is a dedicated team! Due to the fact that the EPTG quadrupled its initial goal and raised more than $125,000, Liberty Humane was able to purchase a mobile spay and neuter van and has received the funding to subsidize their services.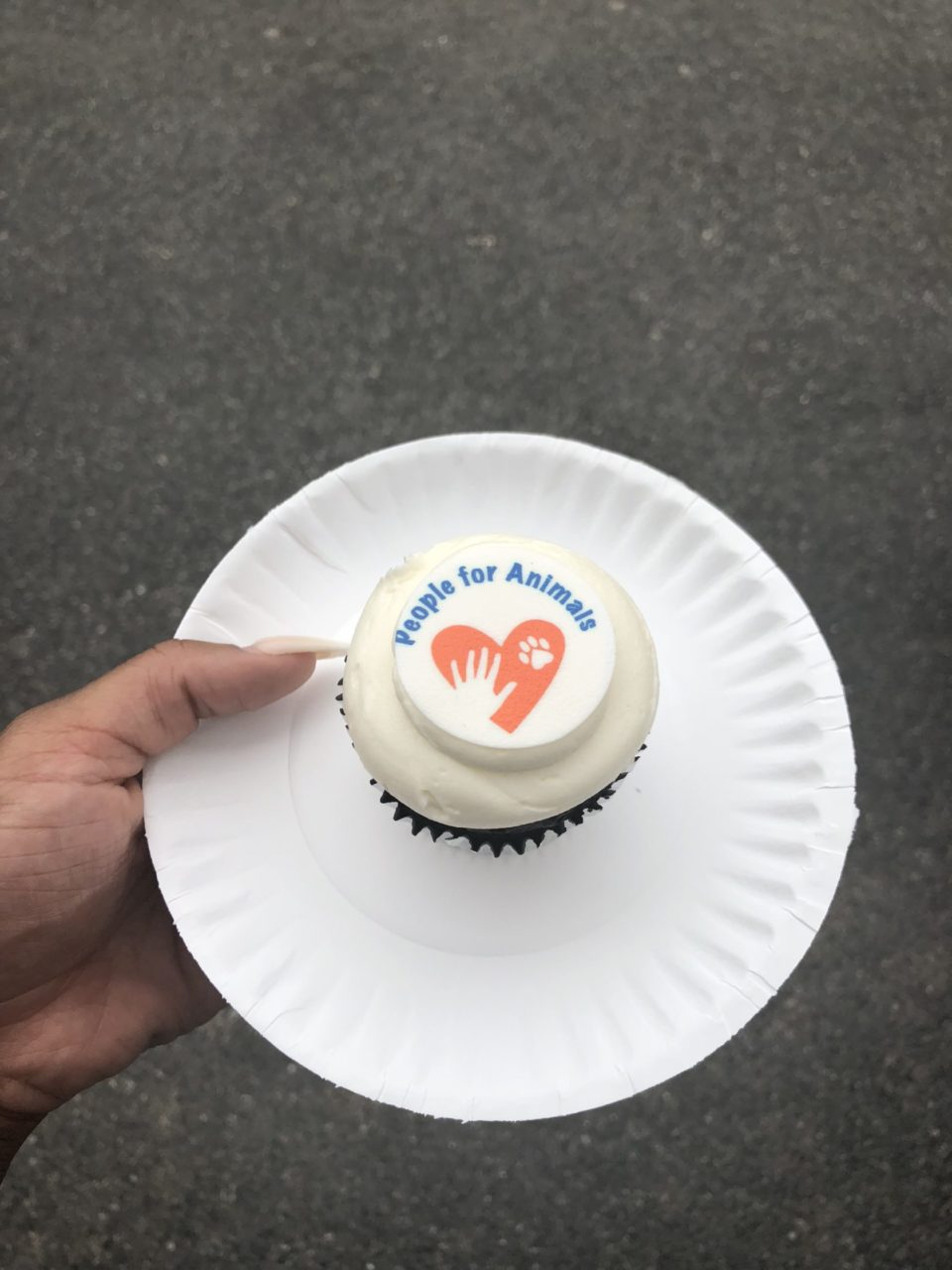 "We saw there was a great need in the community and wanted to help and ensure that all of Jersey City's cats and dogs have a chance at a good life," said Jaclyn Fulop, co-owner of Exchange Physical Therapy Group. "We couldn't be prouder than we are today to cut the ribbon on the van and see it in operation.  We know this will impact many pet-owning families."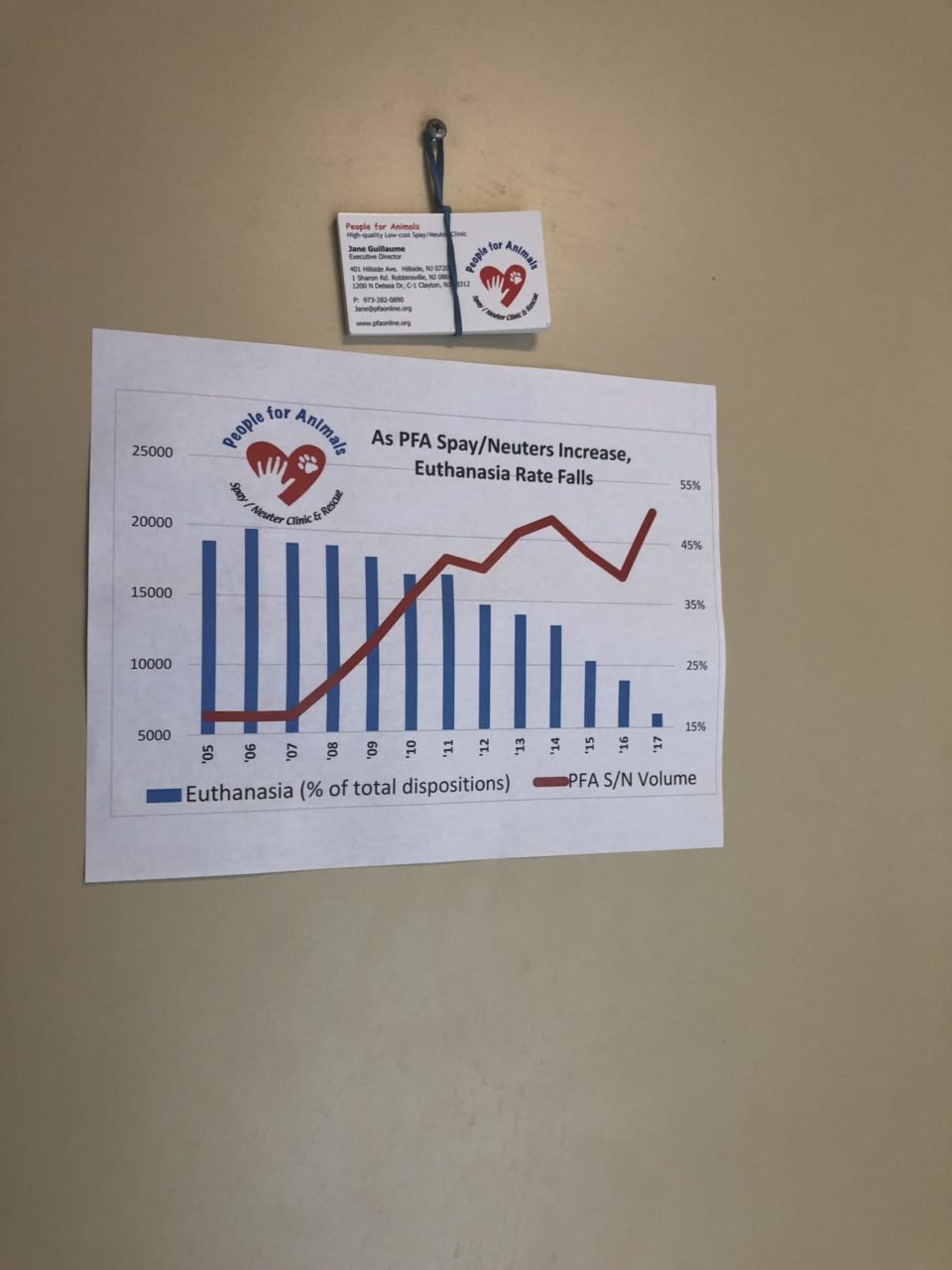 I was given a brief tour of the van and must say Liberty Humane has done a wonderful job of utilizing such a small space!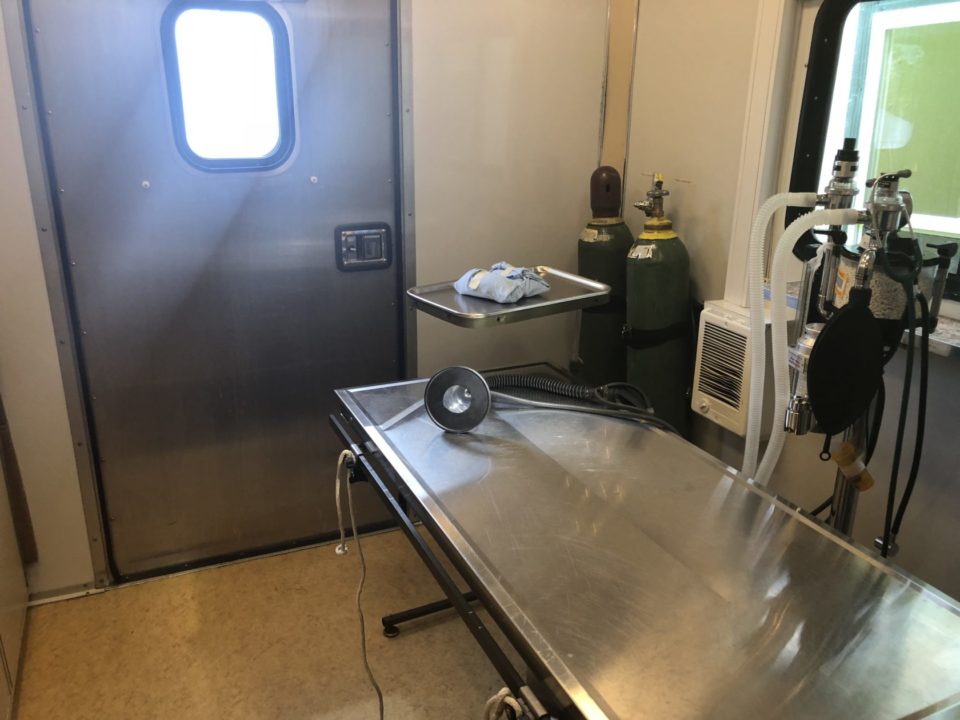 If you have a pet, you probably know that these services within the Jersey City/ Hudson County area can be quite challenging to find. The Liberty Humane Society is changing how we go about animal heath care in our community.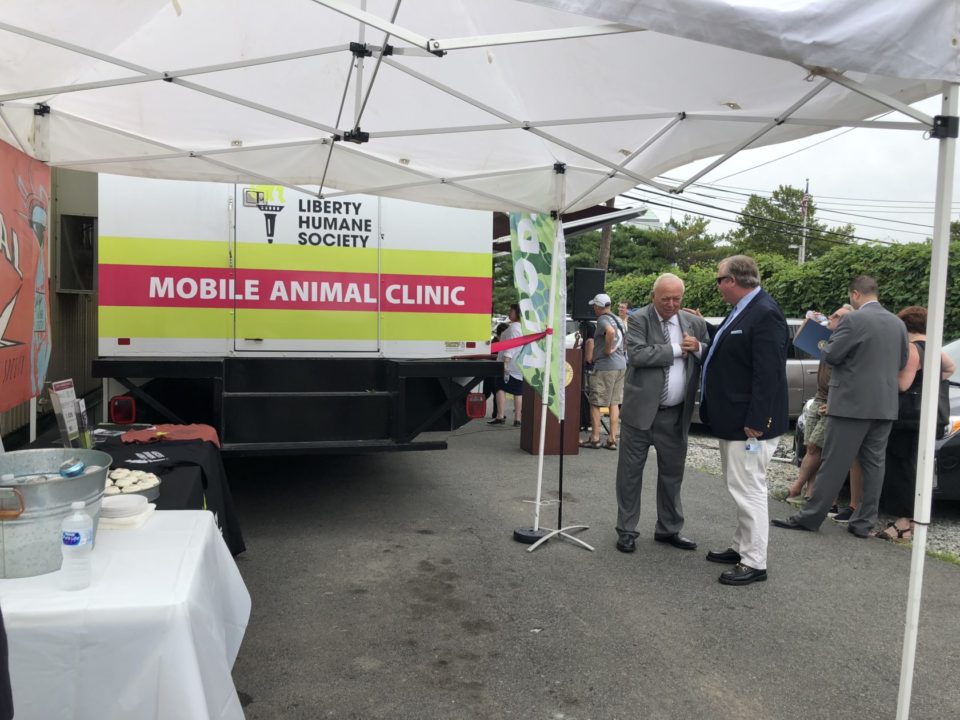 "We are thrilled to cut the ribbon on our new mobile van that will bring low-cost spay/neuter services to the Jersey City community," said Irene Borngraeber, Executive Director of Liberty Humane Society. "None of this would be possible without the support and fundraising efforts of Jaclyn Fulop and Exchange Place Therapy Group.
The mobile van is located at 235 Jersey City Blvd inside of Liberty State Park.
For more information, please contact Irene Borngraeber, Executive Director, Liberty Humane Society at (201) 748.9561 or irene@libertyhumane.org.