If you're paying attention to current weather patterns, you might have noticed that climate change is, in fact, a real issue.
Fulop's administration has an ongoing focus on enhancing sustainability in Jersey City, and they recently launched a series of initiatives targeted toward climate change. Their first initiative focuses on storm water management, specifically reducing flooding and limiting pollution of our waterways. Fulop is working to make sure Jersey City becomes engaged in combating the effects of climate change, and their ultimate goal is to make everyone aware of how their actions and their local environments have a greater effect on climate change.
This first storm water initiative includes an Adopt-A-Catch Basin program. For those who are unaware, catch basins are designed to collect water during storms, but litter and waste tend to enter the catch basins and cause clogged drains and flooded streets. Residents can pledge to keep catch basins free and clear of garbage on the streets and, in turn, the city will provide a broom and dustpan. You can fill out a form on water.innovatejerseycity.org to sign up to adopt a catch basin.
The City also plans to install green infrastructure to divert storm water runoff from entering the sewer system. They've begun the first few sample installations at City Hall and on Newark Ave Pedestrian Mall, as well as Berry Lane Park and Riverview Fisk Park. This includes bioswales, a rain garden, permeable pavement, and a rain barrel. Bioswales, rain gardens, permeable pavement, and other types of green infrastructure serve the purpose of capturing, absorbing, or diverting storm water to avoid flooding on the streets.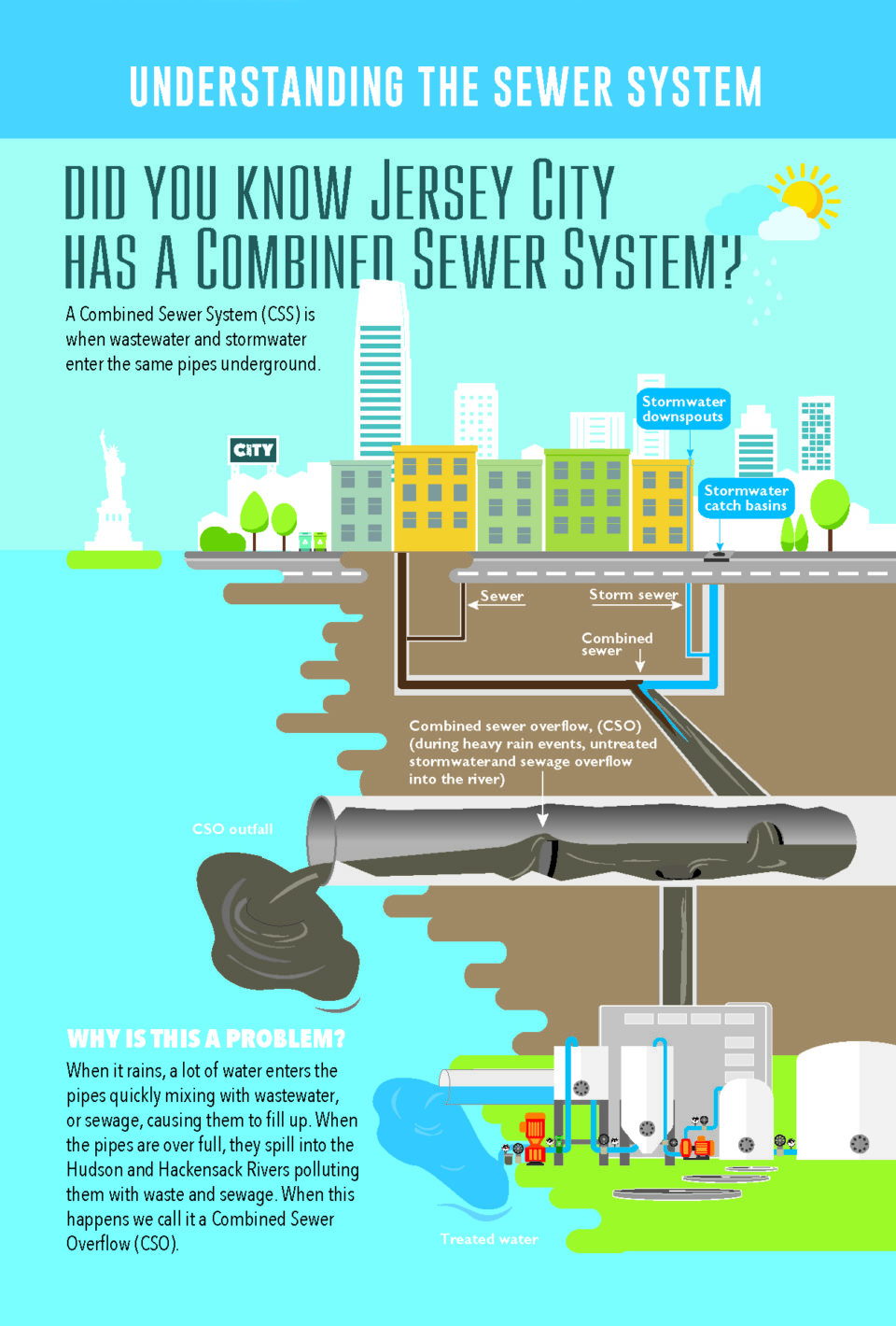 The administration ultimately plans on creating an Office of Sustainability to continue addressing a range of sustainable practices and initiatives in Jersey City, including the establishment of green infrastructure and initiatives to tighten storm water runoff limits with new developments. This is a big step for the City, especially because it acknowledges the way local government can become more engaged in tackling the issues that come with climate change in a time where our country has been pulled out of the Paris Climate Accord.
Climate change effects everyone. Do your part and find more information on how to get involved in Jersey City's sustainability programs on water.innovatejerseycity.org.