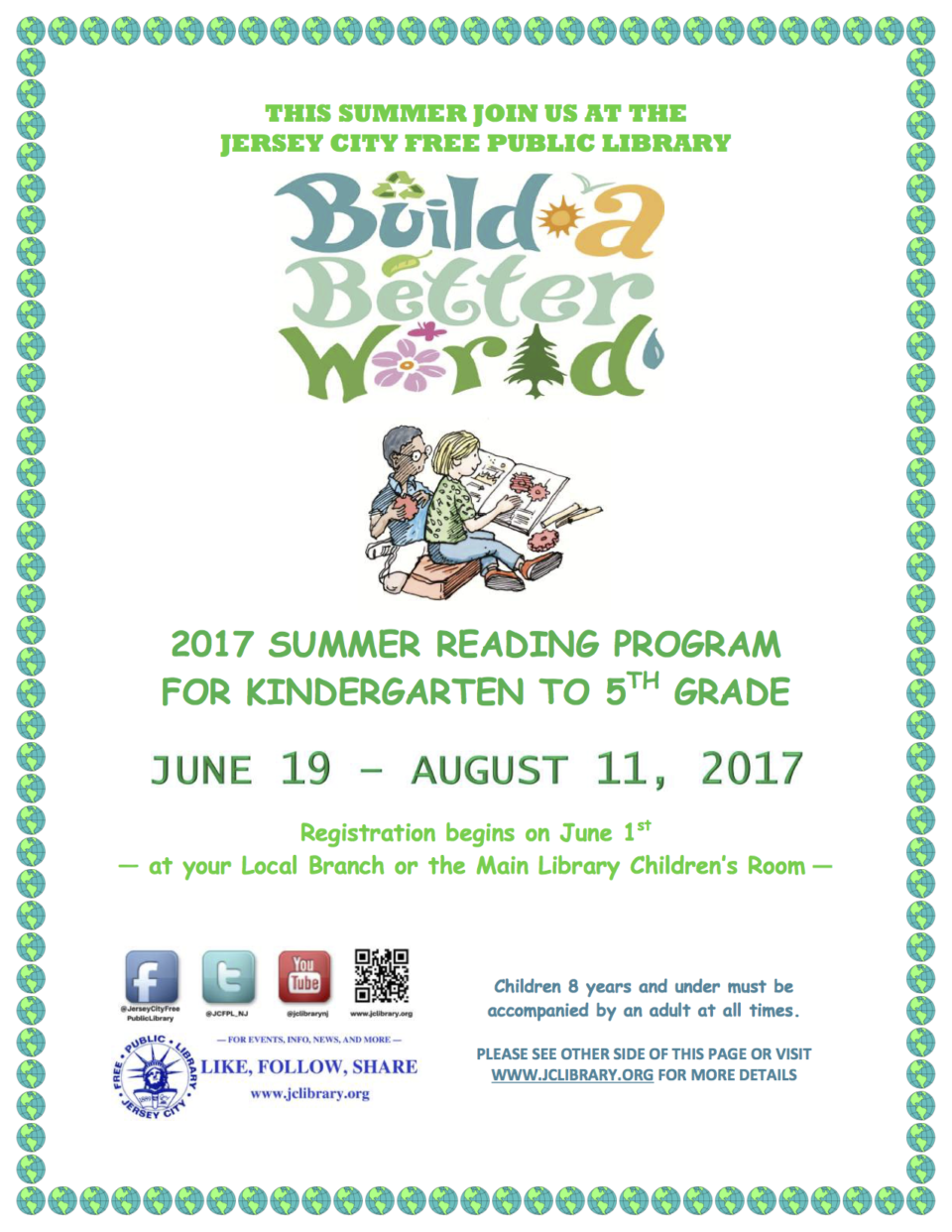 Registration for the Jersey City Free Public Library's Summer Reading Program is now open! From June 19 to August 11, children (grades K-5) and young adults (grades 6 and up) can enjoy weekday daytime programs at the Library for free. Anyone interested in registering can do so in person at the Main Library, the Bookmobile, their local branch, or online at www.jclibrary.org.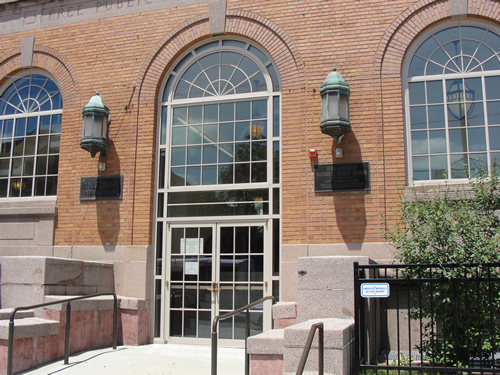 The theme of this year's Summer Reading Program is "Build a Better World." Readers are encouraged to reflect on the numerous ways they can make a difference in their communities while they continue to pursue reading and learning over the summer. Not only will they be participating in weekly Reading Clubs, but they can also enjoy movies, crafts, games, and presentations. Readers who actively participate in the weekly Reading Clubs even have the chance to go on an exciting field trip!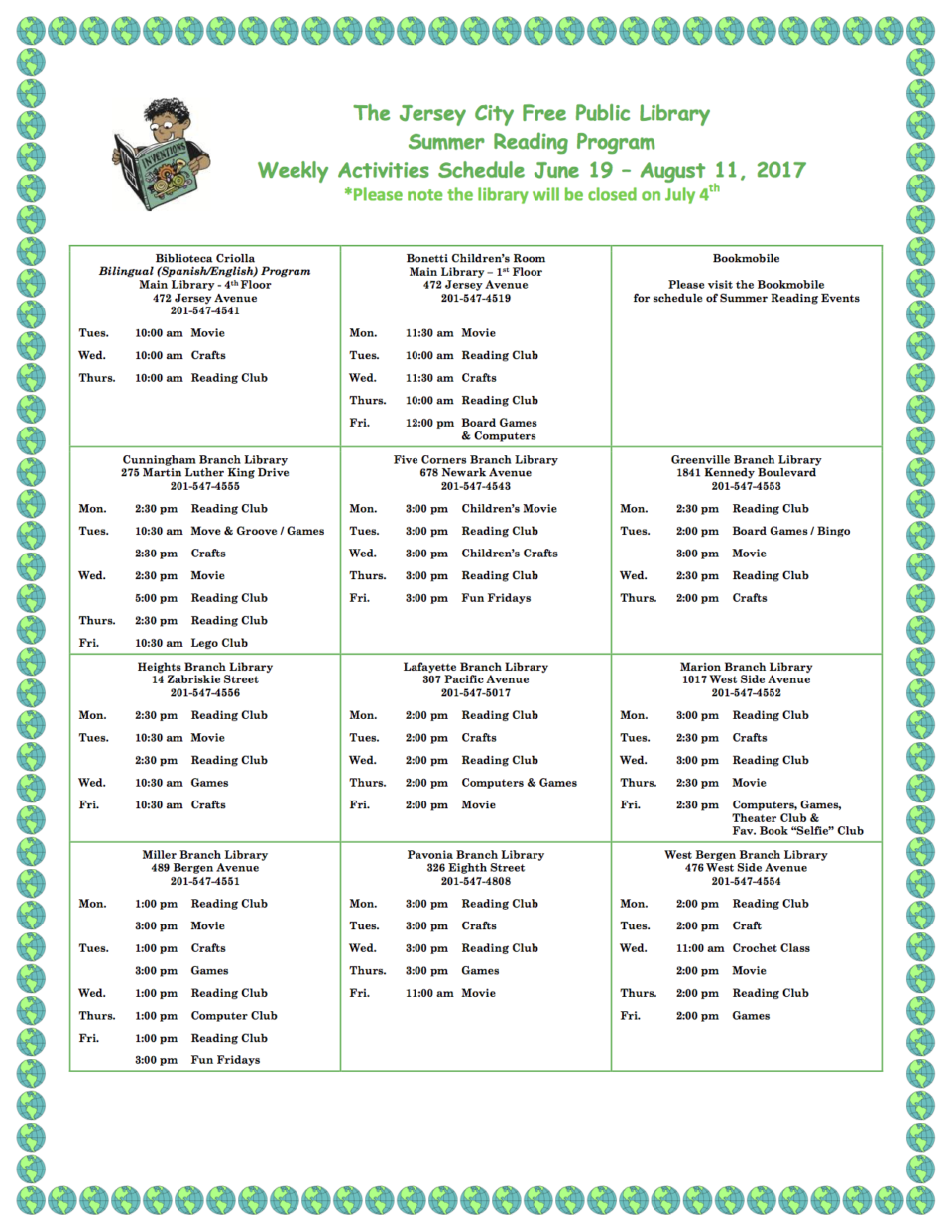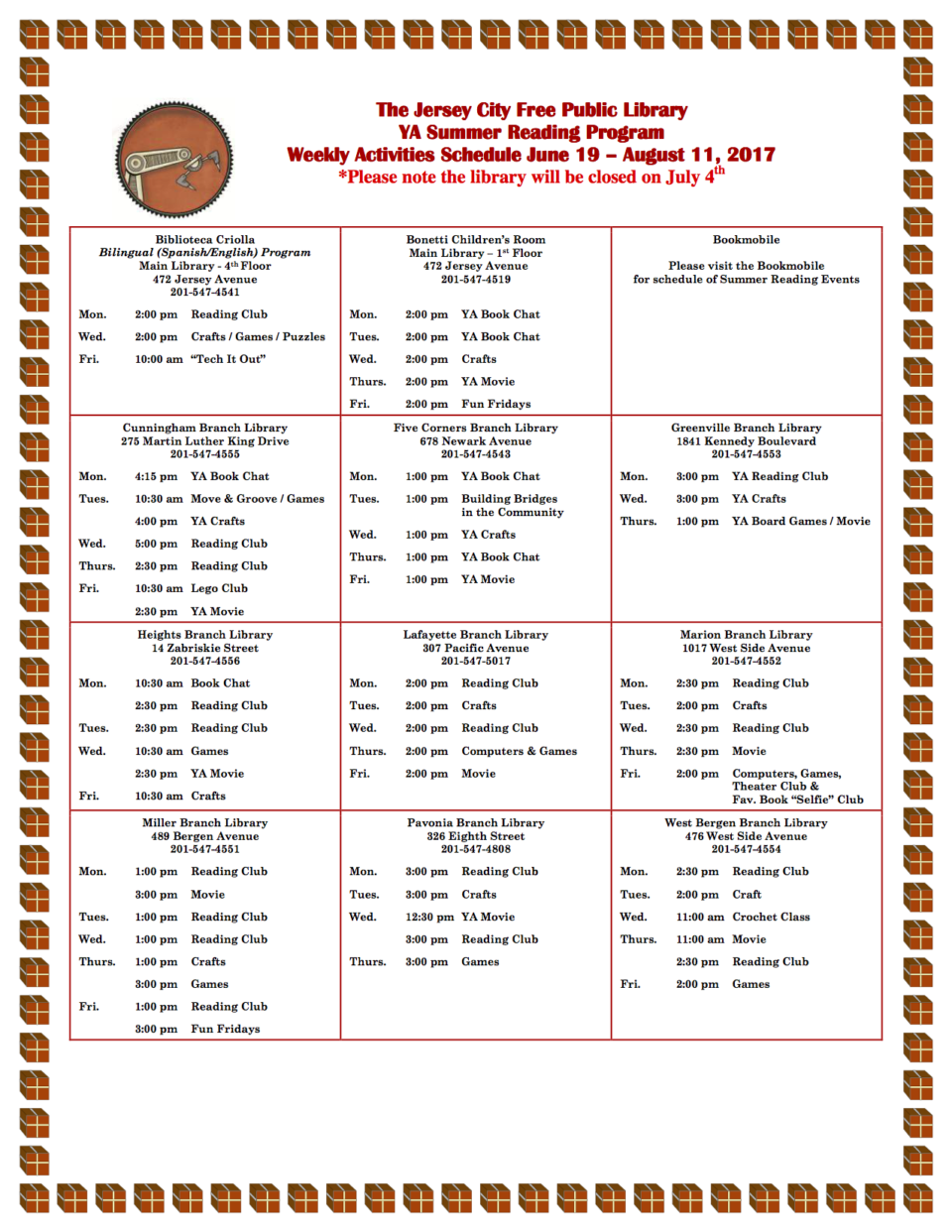 Find more information on the programs, events, and special announcements on the Jersey City Free Public Library's Facebook, Twitter, and YouTube!